Reka Cables – Reka Cables CEO appointment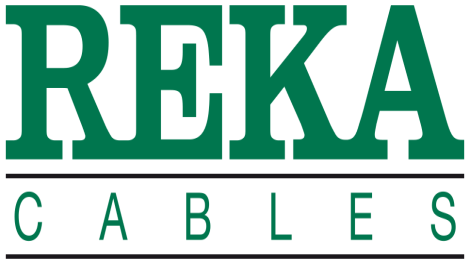 Jukka Poutanen will leave the position as CEO of Reka Cables, Finland and move on to further challenges.
Martin Forssell, CFO Nexans BU Nordics, has been appointed as CEO of Reka Cables as of 8.5.2023. Finnish-born Martin has extensive experience from senior positions in several European companies and is deeply involved in Nexans strategies and goals of electrifying the future. Martin will also continue as CFO Nexans BU Nordics. Reka management will be unchanged except for the above.
We thank Jukka for his contribution and welcome Martin to our team!
EMR Analysis
More information on Reka Cables:  https://www.rekacables.com/ + Reka Cables is part of Reka Industrial Group. As an industrial family-owned company, Reka Industrial is committed to developing the performance and sustainability of its companies. Through the Group's companies, Reka Industrial is involved in the transformation of the energy and vehicle industries. Reka Industrial's class B shares are listed on Nasdaq Helsinki Ltd. The Group includes also Reka Rubber, which is one of the leading technical rubber product suppliers in Northern Europe.
Reka Cables Ltd is the largest Finnish-owned cable manufacturer, which has been at the forefront of the cable industry for more than 60 years. We provide durable, high-standard cable solutions for renewable energy production, network construction, industry as well residential and office construction. All of our three production facilities are located in Finland: in Hyvinkää, Keuruu and Riihimäki.
We invest actively in occupational safety, health care and well-being. The fair and equal treatment of the personnel is important for us.
We are a reliable company with a global mindset, whose manufacturing is based on premium materials and cable standards. In addition to Finland, our main market areas are the Nordic and Baltic countries. Our subsidiaries are located in Sweden, Denmark and Norway.
260 Professionals working for Reka Cables
3 Production facilities in Finland
Turnover of EUR 133 million in 2021
Operating in 4 countries
More information on Martin Forssell (CFO Nexans BU Nordics, Nexans + CEO, Reka Cables): See the full profile on EMR Executive Services
More information on Nexans: See the full profile on EMR Executive Services
More information on Christopher Guérin (CEO, Nexans): See the full profile on EMR Executive Services
More information on Lars Josefsson (General Manager BU Nordics, Nexans): See the full profile on EMR Executive Services