HOW OFTEN ARE YOU ASKING FOR UPDATED STRATEGIC MARKET INFORMATION?
AN EMR ONLINE / ROBERT WALTERS STUDY SHOWS THAT EVERY SINGLE REQUEST FROM THE MANAGEMENT COSTS THE COMPANY US$ 1'000
WHAT WE DO?
WE SHAKE THE RULES
WE TELL
EMR ONLINE AG is a Swiss services company, offering you totally independent information on the worldwide electrical market industry.
YOU
Online, authentication access suite of services tailored by CXO's for CXO's to fit their needs, for a fraction of their internal costs.
THE TRUTH
Get the information you need, not what others want you to have!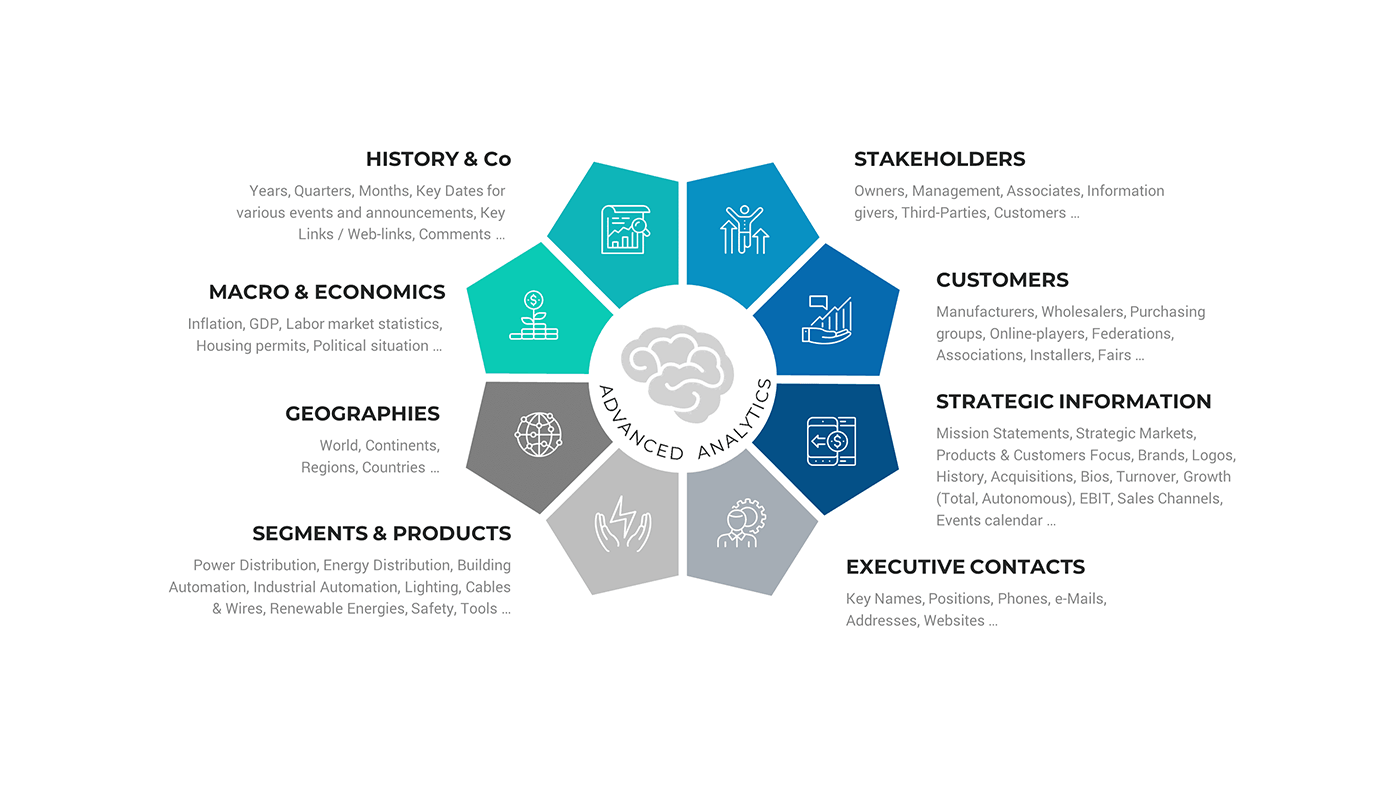 WHAT WE OFFER?
EMR ONLINE AG is a Swiss services company committed to offering you:
A new, unique and totally independent set of tailor-made information, enabling you to efficiently steer strategically and tactically your company, with the non-distorted strategic information, you need to have on the electrical market.
Read our story
Non-distorted electrical business news.
Only from it's original source, daily and without ads.
Flexible selection
Full transcript, links, quotes and additional between the lines analysis (depending on levels).
Categories: Financial results, Organizational changes, Mergers & acquisitions, Events, Sustainability, Partnerships & alliances, CSR/ESG, Awards, Products …
Organizations: Manufacturers, Wholesalers, Federations, Associations, Fairs …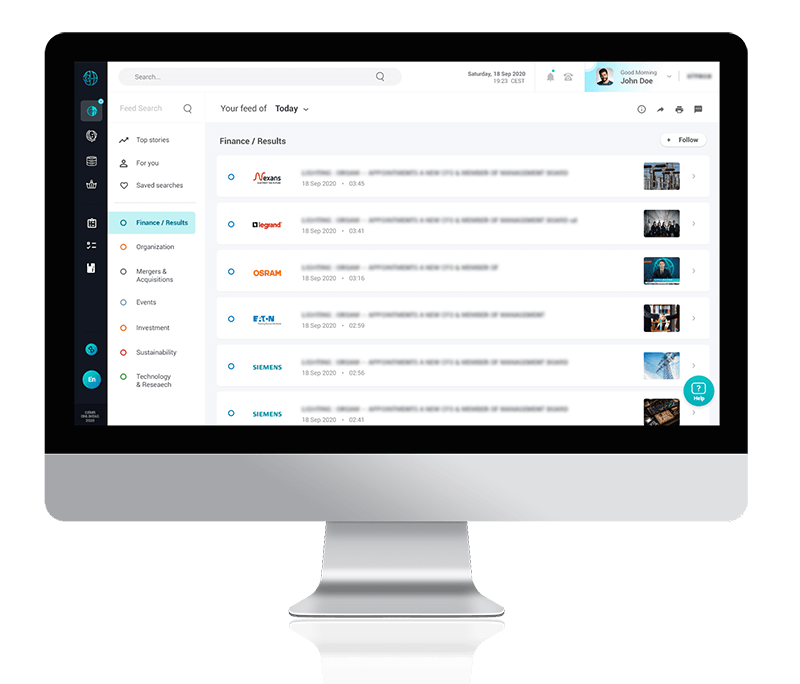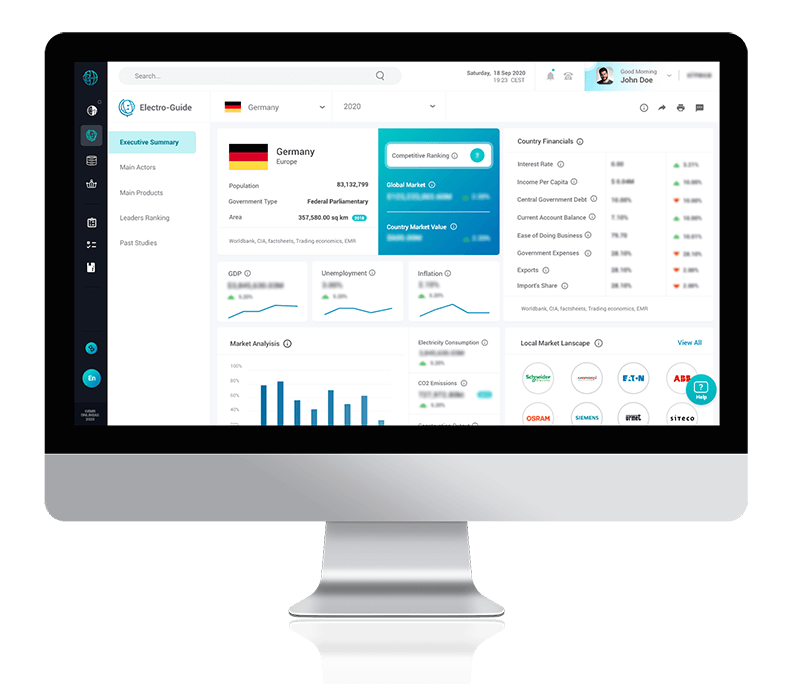 Detailed macro-economic analysis on 196 countries with a focus on the electrical market-related indicators and their local actors (manufacturers, wholesalers, federations, associations, …) detailed profile (financials, announcements, sites, history …)
Key account management
Quick, user-friendly on-screen search and sort
Access & query our archives since 1995.
Understand why, when, and how it all happened (results, organizational changes, mergers, and acquisitions …).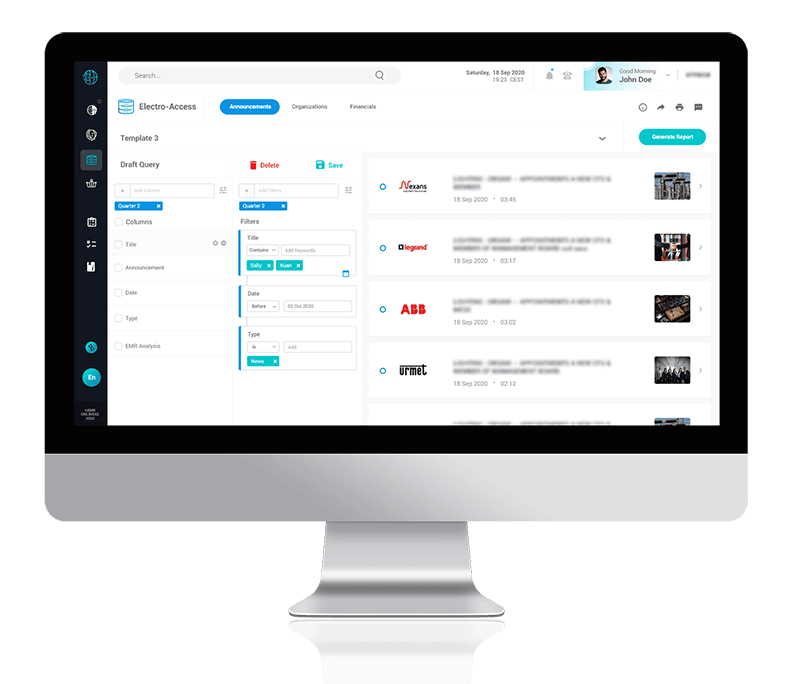 EXECUTIVE SERVICES
AUTHENTICATION & UNIQUE LIKE YOUR NEEDS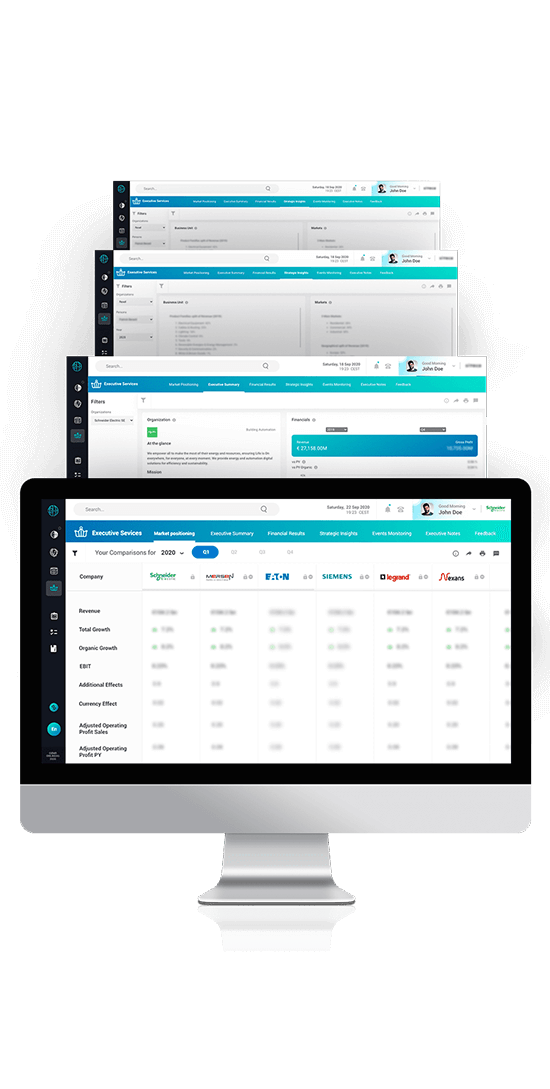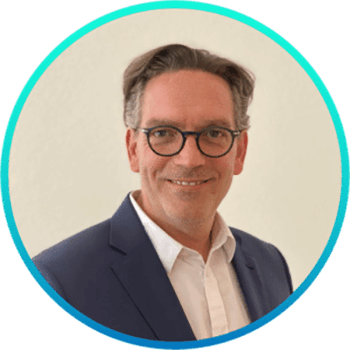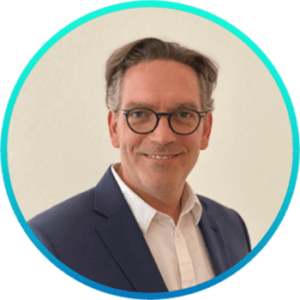 MESSAGE FROM THE CEO
Get instantly the updated strategic market information you need.
"Select the topics and stakeholders of your choice.
Get all the electrical market information from its original source, updated daily and without advertisement.
You also benefit from our own experts' analysis and explanations.
We just make things simple for you so that you can save time and money "
MANUËL GIELSDORF
CO-FOUNDER & CEO
Pricing plans and options
Simple, flexible, and predictable pricing. Choose which package is best suited for you.
Interested? Let's get in touch!
Real life's race track is in front of us and our car is now a race car. EMR's 25 passionate experts are thrilled to welcome you. Ready to get in with us?