Mersen – Appointments to the Executive Committee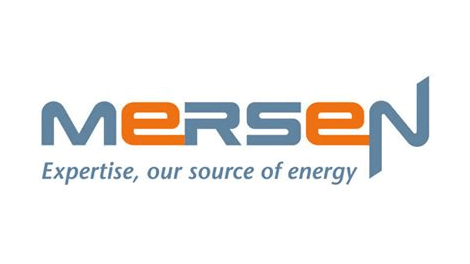 MERSEN strengthens its Executive Committee with two appointments
Mersen, a global expert in electrical specialties and advanced materials, has announced two appointments to its Executive Commitee: Sylvie Guiganti, Group Chief Information Officer, and Delphine Jacquemont, Legal Vice President and Secretary of the Board of Directors. The Executive Committee is now composed of 10 members, 3 of whom are women.
Sylvie Guiganti joined Mersen in May 2017 as Group Chief Information Officer. In this capacity, she drew up a medium-term plan for the Group's IT transformation.
Previously, Sylvie Guiganti was Chief Information Officer of several international groups in the food industry (Eurial, Senoble, Lindt) and Information Systems Program Director at Yves Saint Laurent Beauté/Gucci Group, where she led IT transformation projects.
Sylvie Guiganti holds master's degrees in applied mathematics and applied computer science and is a graduate of ESSEC Business School.
Delphine Jacquemont joined Mersen as the Group's Legal Vice President and Secretary of the Board of Directors in February 2020.
Prior to joining Mersen, Delphine Jacquemont spent more than 25 years in the legal department of EDF, the leading French electricity supplier, where she supported the group's international development. She then practiced for three years as an attorney specialized in international business law.
Delphine Jacquemont is a graduate of Sciences Po Paris and the University of Paris I Panthéon Sorbonne. She also teaches in the Master 2 program at Sciences Po Law School.
EMR Analysis
More information on Mersen: See the full profile on EMR Executive Service
More information on Luc Themelin (Chief Executive Officer, Mersen): See the full profile on EMR Executive Services
More information on Sylvie Guiganti (Group Chief Information Officer, Mersen):  See the full profile on EMR Executive Services
More information on Delphine Jacquemont (Group Legal Vice President and Secretary of the Board of Directors, Mersen): See the full profile on EMR Executive Services