Honeywell – Honeywell and Arcadis Join Forces to Help Commercial Building Owners Accelerate Their Efforts to Reduce Energy and Carbon Impact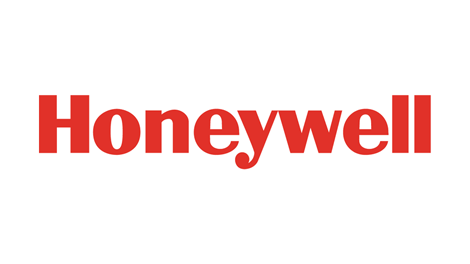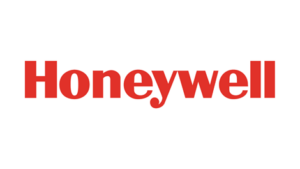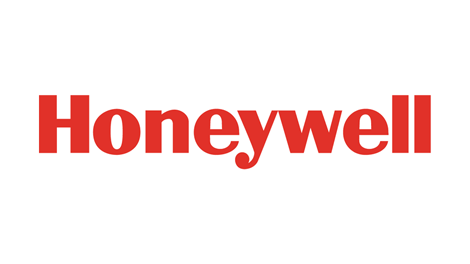 The collaboration will deliver end-to-end solutions that help building owners cut energy use and carbon emissions as they optimize building performance 
Initial focus will be on five international projects, with the first launching in May 
Complementary solutions will help building owners comply with local regulations and document and report progress to internal and external stakeholders 
May 17, 2023
ATLANTA, May 17, 2023 /PRNewswire/ — Honeywell (NASDAQ: HON) and Arcadis (EURONEXT: ARCAD) have today announced a collaboration to provide tools and services that help optimize energy use and carbon emissions in commercial buildings worldwide. With an initial focus on five projects in various locations worldwide, the companies will jointly offer a range of end-to-end solutions to help clients and customers expedite progress toward their carbon-reduction goals.
For Arcadis and Honeywell, this relationship strengthens the efforts that both organizations are making to help clients that are committed to improving outcomes related to ESG. The relationship is not exclusive, and both companies expect to add additional collaborations to enhance their offerings in this space.
Data from the World Economic Forum suggests that approximately 80% of today's buildings will still be standing in 2050i – which means the challenge of controlling escalating energy use, particularly in older buildings, to meet carbon-reduction targets will increase over the coming decades. Many building owners and operators lack the expertise and technology to monitor and optimize energy performance, making it harder for them to initiate change in their organizations. Honeywell and Arcadis offer unique but complementary services to address these shortfalls and will work with clients and customers to map a path toward lower carbon emissions, while also improving resilience.
For building owners who have already set goals and made pledges to reduce carbon footprint across their portfolio, the collaboration will deploy a software suite that applies milestones to document progress with tailored insights and data-led reports that showcase these efforts to internal and external stakeholders. Honeywell and Arcadis will also formulate strategic goals for organizations that do not have access to asset- or device-level energy performance data.
Arcadis brings a deep background in evaluating business impacts across programs and portfolios. It assesses ESG risks for companies by developing current-state assessments that analyze technical and financial scenarios to measure impacts across energy and climate, materials and waste, and buildings and infrastructure. Arcadis also helps building owners include other ESG goals in the design of their real estate assets, such as climate adaptation, biodiversity, and inclusivity.
"The strength of Arcadis is our ability to help clients identify where change can have the most impact in their organization when it comes to their energy use and carbon footprint," said Alan Brookes, chief executive officer, Arcadis. "By working with Honeywell, we can take that insight and provide an end-to-end service from planning to execution and ongoing maintenance to allow clients to reduce the energy use within their building portfolios and demonstrate the value of their investment to key stakeholders."
Honeywell brings decades of experience in developing smart-building technologies that utilize artificial intelligence and machine learning (AI/ML)-enabled software to enhance control systems with sensor-driven analytics, occupancy tracking and predictive maintenance. The company also offers service solutions that help building owners fund improvements as operating expenses instead of capital investments.
"By combining our ready-now advanced building controls software with Arcadis' expertise in sustainability assessments and roadmapping, we can develop plans for customers that meet both their short-term need to manage energy use and their long-term aspiration to reduce their carbon footprint," said Billal Hammoud, president and chief executive officer, Honeywell Building Technologies. "By drawing on our respective strengths, we can deliver more efficient and effective sustainability solutions for buildings."
Documenting and reporting sustainability efforts will only increase in importance as more and more regulatory actions are enacted. The Corporate Sustainability Reporting Directive (CSRD), for example, requires all large and listed companies to disclose information on risks and opportunities related to ESG issues and their impact on the environment.ii Through collaborations such as this one, Arcadis and Honeywell are creating an ecosystem of third-party solutions and complementary services to help clients and customers worldwide reduce their energy consumption and carbon emissions.
EMR Analysis
More information on Honeywell: See the full profile on EMR Executive Services
More information on Darius Adamczyk (Chairman and Chief Executive Officer till 1.06.2023 + Executive Chairman from 1.06.2023, Honeywell): See the full profile on EMR Executive
More information on Vimal Kapur (President and Chief Operating Officer till 1.06.2023 + CEO from 1.06.2023, Honeywell): See the full profile on EMR Executive Services
More information on Billal Hammoud (President and CEO of Honeywell Building Technologies (HBT)): See the full profile on EMR Executive Services
More information on Arcadis: http://www.arcadis.com/ + Arcadis is the leading global Design & Engineering Consultancy for natural and built assets. Applying our deep market sector insights and collective design, consultancy, engineering, project and management services we work in partnership with our clients to deliver exceptional and sustainable outcomes throughout the lifecycle of their natural and built assets. We are 28,000 people, active in over 70 countries that generate €3.5 billion in revenues. We support UN-Habitat with knowledge and expertise to improve the quality of life in rapidly growing cities around the world. From climate change to rapid urbanization, our world is a more complex place. Whether it is maximizing space in cities or making wasteland habitable, we deliver exceptional and sustainable outcomes for our clients. Our people work collaboratively to create value through built and natural assets that work in harmony with their surroundings – from shopping centers in Shanghai to new rail systems in Doha and reducing air pollution in Los Angeles.
More information on Alan Brookes (Chief Executive Officer, Arcadis): https://www.arcadis.com/en/about-us/leadership/alan-brookes + https://www.linkedin.com/in/alan-brookes-703a3114/
More information on the World Economic Forum (WEF): https://www.weforum.org + The World Economic Forum is the International Organization for Public-Private Cooperation. The Forum engages the foremost political, business, cultural and other leaders of society to shape global, regional and industry agendas.
It was established in 1971 as a not-for-profit foundation and is headquartered in Geneva, Switzerland. It is independent, impartial and not tied to any special interests. The Forum strives in all its efforts to demonstrate entrepreneurship in the global public interest while upholding the highest standards of governance. Moral and intellectual integrity is at the heart of everything it does.
Our activities are shaped by a unique institutional culture founded on the stakeholder theory, which asserts that an organization is accountable to all parts of society. The institution carefully blends and balances the best of many kinds of organizations, from both the public and private sectors, international organizations and academic institutions.
We believe that progress happens by bringing together people from all walks of life who have the drive and the influence to make positive change.
More information on Klaus Schwab (Founder and Executive Chairman, World Economic Forum): https://www.weforum.org/about/klaus-schwab
More information on The European Union: https://european-union.europa.eu/index_en + The European Union's institutional set-up is unique and its decision-making system is constantly evolving. The 7 European institutions, 7 EU bodies and over 30 decentralised agencies are spread across the EU. They work together to address the common interests of the EU and European people.
In terms of administration, there are a further 20 EU agencies and organisations which carry out specific legal functions and 4 interinstitutional services which support the institutions.
All of these establishments have specific roles – from developing EU laws and policy-making to implementing policies and working on specialist areas, such as health, medicine, transport and the environment.
There are 4 main decision-making institutions which lead the EU's administration. These institutions collectively provide the EU with policy direction and play different roles in the law-making process:
the European Parliament (Brussels/Strasbourg/Luxembourg)
the European Council (Brussels)
the Council of the European Union (Brussels/Luxembourg)
the European Commission (Brussels/Luxembourg/Representations across the EU)
Their work is complemented by other institutions and bodies, which include:
the Court of Justice of the European Union (Luxembourg)
the European Central Bank (Frankfurt)
the European Court of Auditors (Luxembourg)
The EU institutions and bodies cooperate extensively with the network of EU agencies and organisations across the European Union. The primary function of these bodies and agencies is to translate policies into realities on the ground.
Around 60,000 EU civil servants and other staff serve the 450 million Europeans (and countless others around the world).
Currently, 27 countries are part of the EU: https://european-union.europa.eu/principles-countries-history/country-profiles_en
More information on The European Commission: https://ec.europa.eu/info/index_en + The Commission helps to shape the EU's overall strategy, proposes new EU laws and policies, monitors their implementation and manages the EU budget. It also plays a significant role in supporting international development and delivering aid.
The Commission is steered by a group of 27 Commissioners, known as 'the college'. Together they take decisions on the Commission's political and strategic direction.
A new college of Commissioners is appointed every 5 years.
The Commission is organised into policy departments, known as Directorates-General (DGs), which are responsible for different policy areas. DGs develop, implement and manage EU policy, law, and funding programmes. In addition, service departments deal with particular administrative issues. Executive agencies manage programmes set up by the Commission.
Principal roles in law: The Commission proposes and implements laws which are in keeping with the objectives of the EU treaties. It encourages input from business and citizens in the law-making process and ensures laws are correctly implemented, evaluated and updated when needed.
More information on Ursula von der Leyen (President, The European Commission): https://ec.europa.eu/commission/commissioners/2019-2024/president_en + https://www.linkedin.com/in/ursula-von-der-leyen/
More information on The Corporate Sustainability Reporting Directive (CSRD):  https://ec.europa.eu/info/business-economy-euro/company-reporting-and-auditing/company-reporting/corporate-sustainability-reporting_en + EU law requires certain large companies to disclose information on the way they operate and manage social and environmental challenges.
This helps investors, civil society organizations, consumers, policy makers and other stakeholders to evaluate the non-financial performance of large companies and encourages these companies to develop a responsible approach to business.
Directive 2014/95/EU Directive 2014/95/EU – also called the Non-Financial Reporting Directive (NFRD) – lays down the rules on disclosure of non-financial and diversity information by certain large companies. This directive amends the Accounting Directive 2013/34/EU.
EMR Additional Notes:
Carbon Dioxide (CO2):

Primary greenhouse gas emitted through human activities. Carbon dioxide enters the atmosphere through burning fossil fuels (coal, natural gas, and oil), solid waste, trees and other biological materials, and also as a result of certain chemical reactions (e.g., manufacture of cement). Carbon dioxide is removed from the atmosphere (or "sequestered") when it is absorbed by plants as part of the biological carbon cycle.

Decarbonization:

Reduction of carbon dioxide emissions through the use of low carbon power sources, achieving a lower output of greenhouse gasses into the atmosphere.
ESG (Environmental, Social and Governance):

Refers to the three key factors when measuring the sustainability and ethical impact of an investment in a business or company. Most socially responsible investors check companies out using ESG criteria to screen investments.
ESG metrics are not commonly part of mandatory financial reporting, though companies are increasingly making disclosures in their annual report or in a standalone sustainability report.
There is not a standardized approach to the calculation or presentation of different ESG metrics.

Environmental: Conservation of the natural world

Climate change and carbon emissions
Air and water pollution
Biodiversity
Deforestation
Energy efficiency
Waste management
Water scarcity
…

Social: Consideration of people & relationships

Customer satisfaction
Data protection and privacy
Gender and diversity
Employee engagement
Community relations
Human rights
Labor standards
…

Governance: Standards for running a company

Board composition
Audit committee structure
Bribery and corruption
Executive compensation
Lobbying
Political contributions
Whistleblower schemes
…

Criteria are of increasing interest to companies, their investors and other stakeholders. With growing concern about he ethical status of quoted companies, these standards are the central factors that measure the ethical impact and sustainability of investment in a company.
Consequently, ESG analysis considers how companies serve society and how this impacts their current and future performance.

CSR (Corporate Social Responsability):

Framework or business model that helps a company be socially accountable to itself, its stakeholders, and the public.
The purpose of CSR is to give back to the community, take part in philanthropic causes, and provide positive social value. Businesses are increasingly turning to CSR to make a difference and build a positive brand around their company.
CSR tends to target opinion formers – politicians, pressure groups, media. Sustainability targets the whole value chain – from suppliers to operations to partners to end-consumers.

CSR vs. ESG:

CSR is a company's framework of sustainability plans and responsible cultural influence, whereas ESG is the assessable outcome concerning a company's overall sustainability performance.
The major difference between them is that CSR is a business model used by individual companies, but ESG is a criteria that investors use to assess a company and determine if they are worth investing in.
DEI (Diversity, Equity and Inclusion):

https://dei.extension.org/ + Diversity is the presence of differences that may include race, gender, religion, sexual orientation, ethnicity, nationality, socioeconomic status, language, (dis)ability, age, religious commitment, or political perspective.

Equity is promoting justice, impartiality and fairness within the procedures, processes, and distribution of resources by institutions or systems.
Inclusion is an outcome to ensure those that are diverse actually feel and/or are welcomed.  Inclusion outcomes are met when you, your institution, and your program are truly inviting to all.
AI – Artificial Intelligence: https://searchenterpriseai.techtarget.com/definition/AI-Artificial-Intelligence  +

Artificial intelligence is the simulation of human intelligence processes by machines, especially computer systems. Specific applications of AI include expert systems, natural language processing, speech recognition and machine vision.
As the hype around AI has accelerated, vendors have been scrambling to promote how their products and services use AI. Often what they refer to as AI is simply one component of AI, such as machine learning. AI requires a foundation of specialized hardware and software for writing and training machine learning algorithms. No one programming language is synonymous with AI, but a few, including Python, R and Java, are popular.
In general, AI systems work by ingesting large amounts of labeled training data, analyzing the data for correlations and patterns, and using these patterns to make predictions about future states. In this way, a chatbot that is fed examples of text chats can learn to produce lifelike exchanges with people, or an image recognition tool can learn to identify and describe objects in images by reviewing millions of examples.
AI programming focuses on three cognitive skills: learning, reasoning and self-correction.
What are the 4 types of artificial intelligence?

Type 1: Reactive machines. These AI systems have no memory and are task specific. An example is Deep Blue, the IBM chess program that beat Garry Kasparov in the 1990s. Deep Blue can identify pieces on the chessboard and make predictions, but because it has no memory, it cannot use past experiences to inform future ones.
Type 2: Limited memory. These AI systems have memory, so they can use past experiences to inform future decisions. Some of the decision-making functions in self-driving cars are designed this way.
Type 3: Theory of mind. Theory of mind is a psychology term. When applied to AI, it means that the system would have the social intelligence to understand emotions. This type of AI will be able to infer human intentions and predict behavior, a necessary skill for AI systems to become integral members of human teams.
Type 4: Self-awareness. In this category, AI systems have a sense of self, which gives them consciousness. Machines with self-awareness understand their own current state. This type of AI does not yet exist.