Hikvision – Hikvision expands solar-powered solutions for reliable off-grid security protection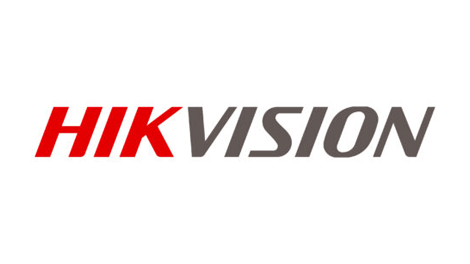 Isolated areas and temporary, standalone applications often do not have electricity and internet connectivity. To help keep these places safe in a simple, practical, and cost-effective way, Hikvision is offering a portfolio of solar solutions – the 4G solar-powered camera kit, a wireless bridge, and mobile solar security tower solutions.
In rural and remote areas, infrastructure is often underdeveloped, hampered by steep costs and long deployment periods. As a result, these places often have no electrical grid or broadband network connectivity, making installation of traditional security systems difficult, time-consuming, and costly.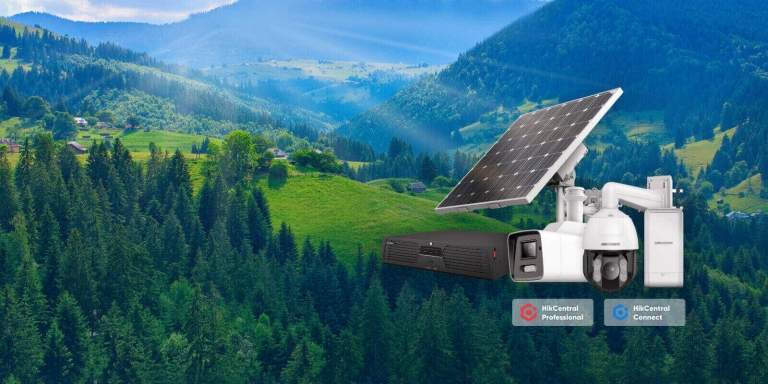 Aside from this, many sites require security protection on temporary or semi-permanent bases, such as construction sites, road maintenance projects, seasonal events, incident command, etc. Many of them are in off-grid locations and conditions. What's more, once the job is done or the event concluded, the security installation is no longer needed.
To address these challenges, Hikvision has created a portfolio of solar-powered solutions:
1) The 4G solar-powered camera kit solution for rural areas
This system consists of a solar panel, a mounting bracket, a battery module, and the camera itself, currently available in two storage options, 256 GB and 1 TB. It is ideal for anywhere 4G service is available but where cable internet is lacking, such as, farmlands, fish ponds, highways, city waterways, and others.
2) The wireless bridge solution for isolated environment
This solution is ideally suited for use in remote locations where the 4G signal is weak, and data transmission prices are excessive, such as natural reserves and mountainous areas, for example. The combination of a solar-powered camera kit (or solar-powered kit plus a camera) with a wireless bridge can provide just the right kind of wireless internet connection in these geographically challenging environments.
3) Mobile solar security tower solution for temporary sites
Comprised of a mobile tower, wireless bridges, network cameras, an NVR, and a network speaker (optional), the mobile solar security tower can be mounted on a trailer for added mobility. This solution is ideal for temporary or semi-permanent security scenarios, where mobile trailers can be towed into place quickly without the need for a separate power source. Locations that would benefit from this type of setup include outdoor parking lots, incident command facilities, construction sites, oil & gas plants, and seasonal cultural events.
These solar-powered products and solutions feature advantages such as:
Quick and hassle-free installation – Designed to be easy to install, Hikvision's solar-powered camera kits don't require technical knowledge or professional help to set up. With its own power source and internet connection, cameras can be deployed anywhere without having to route cables, making the deployment process fast, easy, and cost-effective.
Flexibility in deployment scenarios – The Solar Power Kit can power a variety of products to satisfy all kinds of scenarios. Installed at parking lots, solar-powered ANPR cameras can recognize license plate characters and cross-reference the information with access "rules" at the back end. For wide open outdoor areas, Hikvision's solar-powered PT cameras can capture the entire field of view, while in scenarios where close-ups are regularly needed for post-event investigation, solar-powered PTZ cameras can be used to maintain situational awareness and zoom in to see specific and essential details.
24/7 security protection, in any weather – Isolated areas are often without light at night. Empowered by Hikvision ColorVu technology, the solar-powered cameras offer clear video in these extremely dark environments, with color imaging at up to 8 MP resolution. And with waterproof and dust resistant housings, these cameras can withstand adverse weather conditions such as extremely low temperatures, strong winds, and heavy rains.
A cost-saving and eco-friendly solution – Requiring only a single solar panel, the self-contained setup operates for up to 7 days on a single battery charge, which delivers significant cost savings for customers. In addition, powered by clean and renewable energy, the solar cameras not only help to reduce operational costs, they also reduce the carbon footprint, making a positive impact on sustainability.
To discover more about Hikvision's solar-powered cameras, the wireless bridge, and how they help to keep isolated sites and temporary locations safe, please visit the product page, or the solution page.
EMR Analysis
More information on HikVision: https://www.hikvision.com/en/ + Hikvision is a world-leading IoT solution provider with video as its core competency. Featuring an extensive and highly skilled R&D workforce, Hikvision manufactures a full suite of comprehensive products and solutions for a broad range of vertical markets. In addition to the security industry, Hikvision extends its reach to smart home tech, industrial automation, and automotive electronics industries to achieve its long-term vision. Hikvision products also provide powerful business intelligence for end users, which can enable more efficient operations and greater commercial success.
Hikvision is an IoT solution provider with video as its core competency.
Hikvision now has more than 42,000 employees, over 20,000 of which are R&D engineers. The company annually invests over 10% of its annual sales revenue to research and development for continued product innovation. Hikvision has established a complete, multi-level R&D system that includes every operation from research to design, development, testing, technical support, and service. Centered at its Hangzhou headquarters, the R&D teams operate globally, including R&D centers in UK, Canada and Asia-Pacific region, as well as eight cities in China.
More information on Hu Yangzhong (President & CEO, Hikvision): See the full profile on EMR Executive Services
EMR Additional Notes:
4G & 5G: 5G is the 5th generation mobile network. It is a new global wireless standard after 1G, 2G, 3G, and 4G networks.

5G enables a new kind of network that is designed to connect virtually everyone and everything together including machines, objects, and devices.

First generation – 1G
1980s: 1G delivered analog voice.
Second generation – 2G
Early 1990s: 2G introduced digital voice (e.g. CDMA- Code Division Multiple Access).
Third generation – 3G
Early 2000s: 3G brought mobile data (e.g. CDMA2000).
Fourth generation – 4G LTE
2010s: 4G LTE ushered in the era of mobile broadband.

5G has started hitting the market end of 2018 and will continue to expand worldwide.
Beyond speed improvement, the technology is expected to unleash a massive 5G IoT (Internet of Things) ecosystem where networks can serve comm
5G speed tops out at 10 gigabits per second (Gbps).

5G is 10 to x100 faster than what you can get with 4G.

The main evolution compared with today's 4G and 4.5G (aka LTE advanced, LTE-A, LTE+ or 4G+) is that, beyond data speed improvements, new IoT and critical communication use cases will require a new level of improved performance.

For example, low latency provides real-time interactivity for services using the cloud: this is key to the success of self-driving cars, for example.
5G vs 4G also means at least x100 devices connected. 5G must be able to support 1 million devices for 0.386 square miles or 1 km2.
Also, low power consumption is what will allow connected objects to operate for months or years without the need for human assistance.
Unlike current IoT services that make performance trade-offs to get the best from current wireless technologies (3G, 4G, Wi-Fi, Bluetooth, Zigbee, etc.), 5G networks will be designed to bring the level of performance needed for massive IoT.
NVR (Network Video Recorder):

Network Video Recorder (NVR) is a specialized computer that records security video surveillance footage in digital format to a hard drive.
NVRs are paired with digital internet protocol (IP) cameras to create a video surveillance system.
ColorVu Technology:

View in color, even in darkness. ColorVu Technology enables cameras to produce colorful videos even in extremely dimly lit environments. Hikvision's industry-leading ColorVu technology captures high-quality, full-color video 24/7 so your security staff can protect people and property at night with the same sharp rendering as in daylight.