EUROPACABLE – ENTSO-E and Europacable publish today the results of an independent analysis showing that there is no risk of diffusion of Lead from High Voltage Cables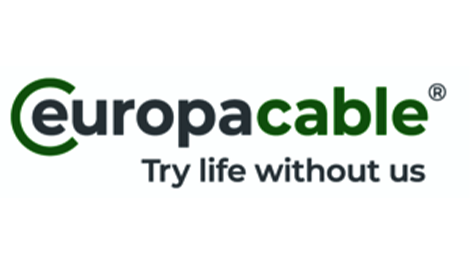 The environmental and human health protection governing the safe use of chemicals is of fundamental concern for European electricity Transmission System Operators (TSOs) and power cable manufacturers.
Based on this tenet, a study conducted by an independent third-party laboratory concludes that there is no lead (Pb) diffusion from high-voltage submarine and land cables to the environment. This study was commissioned by ENTSO-E (representing the European TSOs for electricity) and Europacable (representing the European power cable manufacturers).
Set within the context of the ongoing Authorisation Process under REACH Annex XIV, which may result in the restriction, limitation, or ban of lead (Pb), including its use in high-voltage power cables, the laboratory testing aimed to assess the possible environmental impact of lead (Pb) within the high-voltage submarine and land power cables to the soil in which they are buried or surrounding waters.
Power cables are an essential component of the European interconnected network. As foreseen in the Ten-Year-Network-Development-Plan, by 2030, thousands of kilometres of connections will need to be installed among European countries. The successful implementation of the green transition (e.g., the connection of offshore wind farms), the reliable functioning of the
European electricity market, and the stability of the European power grid towards Europe's energy independence rely on the current cable technology, which uses lead to prevent water and moisture ingress into the power cable. Thus, limitations in the use and manufacturing of cables containing lead will jeopardise Europe's climate goals.
ENTSO-E and Europacable invite all interested stakeholders to learn more about the scientific methodology put in place and the results obtained in the independent laboratory's analysis. For more details, please check out the report below.
DNV-Report-Lead-Diffusion-from-HV-Cables-December-2022-1Download
EMR Analysis
More information on Europacable: https://europacable.eu + Founded in 1991, Europacable is the voice of all leading European wire and cable producers. Europacable members include the largest cable makers in the world providing global technology leadership, as well as highly specialized small- and medium sized businesses from across Europe. The product scope of our members covers the full range of energy and communication cables.
With our future being ever more electrified and digitalised, high-quality cables will be the core backbone of Europe´s energy and telecommunication infrastructures. Europacable is proud to represent the producers of these high performance products at European level.
Globally our members employ over 80.000 people of which more than 50% in Europe generating a worldwide turnover over € 70 billion in 2020.
More information on Christopher Guérin (President, Europacable and CEO, Nexans): See the full profile on EMR Executive Services
More information on ENTSO-E: https://www.entsoe.eu/ + ENTSO-E is the European association for the cooperation of transmission system operators (TSOs) for electricity.
ENTSO-E Vision: A Power System for a Carbon Neutral Europe.
System Operations is the core activity of any transmission system operator (TSO). It covers the actions taken to ensure the secure and optimal real-time operation of the grid, enduring resilience of the transmission system.
The ENTSO-E System Operations activities are about:
Developing and maintaining European operational framework, notably through operations network codes/guidelines, agreements, standards and methodologies;
Coordinating measures for protection of critical infrastructure;
Developing and maintaining dedicated communication infrastructure for real-time and non-real-time data exchange and a number of systems such as the ENTSO-E Awareness System which provides a real-time pan-European view on the state of transmission systems;
Establishing European rules for facilitating the development and implementation of a common grid model for all stages of system operation via an Operational Planning Data Environment;
Classification and follow up of operational incidents;
Regional security coordination and its evolution to the Regional Coordination Centres (RCCs) and services to be provided based on the Clean Energy Package legal mandates and those required extra by TSOs;
Proactively assessing innovations and power system future needs and proposing the best operational strategies for the power system to meet and best facilitate the energy transition.
More information on REACH: https://ec.europa.eu/environment/chemicals/reach/reach_en.htm + REACH  (EC 1907/2006) aims to improve the protection of human health and the environment through the better and earlier identification of the intrinsic properties of chemical substances. This is done by the four processes of REACH, namely the registration, evaluation, authorisation and restriction of chemicals. REACH also aims to enhance innovation and competitiveness of the EU chemicals industry.
REACH Regulation places responsibility on industry to manage the risks from chemicals and to provide safety information on the substances.  Manufacturers and importers are required to gather information on the properties of their chemical substances, which will allow their safe handling, and to register the information in a central database in the European Chemicals Agency (ECHA) in Helsinki. The Agency is the central point in the REACH system: it manages the databases necessary to operate the system, co-ordinates the in-depth evaluation of suspicious chemicals and is building up a public database in which consumers and professionals can find hazard information.
EMR Additional Notes:
Transmission System Operators (TSO):

Entities responsible for developing, operating and maintaining high voltage systems within their onshore transmission areas.
They are responsible for the reliable transmission of power from generation plants to regional or local electricity distribution operators (DSOs) by way of a high voltage electrical grid.
Entities entrusted with transporting energy in the form of natural gas or electrical power on a national or regional level, using fixed infrastructure. The term is defined by the European Commission. The certification procedure for transmission system operators is listed in Article 10 of the Electricity and Gas Directives of 2009.
Low Voltage (LV):

The International Electrotechnical Commission (IEC) defines supply system low voltage as voltage in the range 50–1000 V AC or 120–1500 V DC.

Medium Voltage (MV):

Medium-voltage circuit breakers rated between 1 and 35/72 kV.

High Voltage (HV):

The International Electrotechnical Commission define high voltage as above 1000 V for alternating current, and at least 1500 V for direct current.

Super High-Voltage: 
Ultra High-Voltage: 
Grid, Microgrids and DERs:

The power grid is a network for delivering electricity to consumers. The power grid includes generator stations, transmission lines and towers, and individual consumer distribution lines.
The grid constantly balances the supply and demand for the energy that powers everything from industry to household appliances.
Electric grids perform three major functions: power generation, transmission, and distribution.
A microgrid is a small-scale power grid that can operate independently or collaboratively with other small power grids. The practice of using microgrids is known as distributed, dispersed, decentralized, district or embedded energy production.
Smart Grid is any electrical grid + IT at all levels . Micro Grid is a group of interconnected loads and DERs (Distributed energy resources) within a clearly defined electrical and geographical boundaries witch acts as a single controllable entity with respect to the main grid.
Distributed energy resources (DERs) are small-scale electricity supply (typically in the range of 3 kW to 50 MW) or demand resources that are interconnected to the electric grid. They are power generation resources and are usually located close to load centers, and can be used individually or in aggregate to provide value to the grid.
Common examples of DERs include rooftop solar PV units, natural gas turbines, microturbines, wind turbines, biomass generators, fuel cells, tri-generation units, battery storage, electric vehicles (EV) and EV chargers, and demand response applications.