CHINT – Approved! CHINT Obtains Customs AEO Senior Certification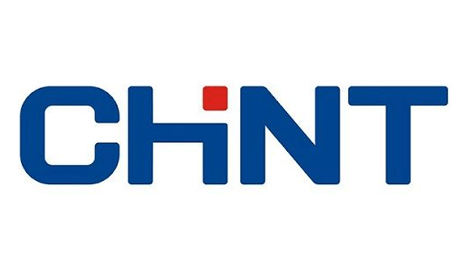 Recently, Chint Electric and Noark have respectively obtained the Customs' AEO Advanced Certification Enterprise Certificate, marking an important achievement in the field of global trade globalization.
AEO stands for "Authorized Economic Operator". The AEO system is advocated by the World Customs Organization. It certifies and recognizes enterprises with high levels of internal control, financial conditions, legal compliance and trade security, and provides customs clearance privileges to certified enterprises.
Senior certified enterprises can not only enjoy convenient customs clearance measures of Chinese customs, but also receive customs clearance privileges from 49 countries and regions that have signed AEO mutual recognition agreements with China.
In addition, according to the notice jointly issued by 40 ministries and commissions, including the National Development and Reform Commission, the People's Bank of China, and the General Administration of Customs, titled "Memorandum of Cooperation on Joint Incentives for Customs Senior Certified Enterprises", customs senior certified enterprises can enjoy more convenient or preferential policy measures in areas such as administrative approval, special construction project application, direct power trading, credit financing, financial fund utilization support, tax management, foreign exchange management, and advanced honor selection.
Companies that obtain customs AEO senior certification can enjoy preferential policies and convenient measures for priority customs clearance. It is estimated that CHINT Global can shorten its customs clearance time by 50%, and the average inspection rate can be reduced by 70%.
Additionally, it can also benefit from customs clearance conveniences offered by economies, countries, and regions that have already implemented AEO mutual recognition, significantly reducing trade costs in ports, terminals, logistics, and other links. This not only further promotes the legitimacy and compliance of import and export business, but also strengthens CHINT's international influence.
EMR Analysis
More information on CHINT: See the full profile on EMR Executive Services
More information on Nan Cunhui (Chairman, CHINT Group): See the full profile on EMR Executive Services
More information on Lily Zhang (Executive President, CHINT Electrics and President, CHINT Global): See the full profile on EMR Executive Services
More information on Noark: https://www.noark-electric.eu/en + NOARK Electric is a global supplier of low-voltage electrical components for specialty manufacturing industries. We strive to provide our customers with high-quality products at an affordable price, backed by a five-year limited warranty.
NOARK Electric deals in development, production and distribution of electrical devices and components. The company is part of a group with more than 25 thousand employees. NOARK Electric has invested millions of euro into in-house product development and works with the latest technologies. Our target is to build up the global brand. Regional centres in Shanghai, Prague and Los Angeles manage activities on individual continents and with respects to the requirements of individual markets and countries.
More information on World Customs Organization (WCO): https://www.wcoomd.org/en/about-us.aspx + The World Customs Organization (WCO), established in 1952 as the Customs Co-operation Council (CCC) is an independent intergovernmental body whose mission is to enhance the effectiveness and efficiency of Customs administrations.
Today, the WCO represents 185 Customs administrations across the globe that collectively process approximately 98% of world trade. As the global centre of Customs expertise, the WCO is the only international organization with competence in Customs matters and can rightly call itself the voice of the international Customs community.
More information on National Development and Reform Commission (NDRC): https://en.ndrc.gov.cn/aboutndrc/ + The National Development and Reform Commission (NDRC) is a ministerial-level department of the State Council.
The NDRC implements the CPC Central Committee's policies and decisions on development and reform, and adheres to and strengthens the party's centralized and unified leadership over development and reform in the process of performing its duties.
More information on The People's Bank of China: http://www.pbc.gov.cn/english/130712/index.html + The People's Bank of China (PBC) was established on December 1, 1948 based on the consolidation of the Huabei Bank, the Beihai Bank and the Xibei Farmer Bank. In September 1983, the State Council decided to have the PBC function as a central bank. The Law of the People's Republic of China on the People's Bank of China adopted on March 18, 1995 by the 3rd Plenum of the 8th National People's Congress has since legally confirmed the PBC's central bank status.
More information on General Administration of Customs: http://english.customs.gov.cn/ + The General Administration of Customs is a ministry-level administrative agency within the government of the People's Republic of China.
EMR Additional Notes:
Authorized Economic Operator (AEO):

A party involved in the international movement of goods in whatever function that has been approved by or on behalf of a national Customs administration as complying with WCO or equivalent supply chain security standards
Authorized Economic Operators include inter alia manufacturers, importers, exporters, brokers, carriers, consolidators, intermediaries, ports, airports, terminal operators, integrated operators, warehouses and distributors