Zumtobel – New Zumtobel Group Sustainability Report Confirms Progress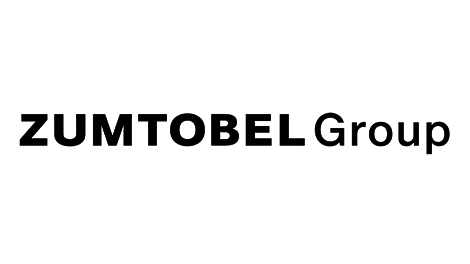 Dornbirn, Austria – The Zumtobel Group's new sustainability report has been published for the 2022/23 financial year.
On 166 pages, the Austrian lighting company reports on the successfully implemented measures during the past year, new milestones as well as future ambitions. The Zumtobel Group's sustainability report, which is published annually and evaluated by the auditors PricewaterhouseCoopers, was compiled in line with the GRI Standard 2021 in its comprehensive version.
We are pleased to publish a new sustainability report every year, as our report continues to develop both in terms of content as well as structure. The report for the 2022/23 business year already takes elements of the future reporting obligations described by the European Sustainability Reporting Standards into account. For the first time, we have also compiled an overview of all relevant emissions along the value chain. This includes, in particular, Scope 3 emissions, which we will successively reduce as part of our Net-Zero target.

— Mario Wintschnig, Corporate Responsibility Manager at the Zumtobel Group
Continuously improving sustainability performance
The Zumtobel Group's strategy focuses on the three sustainability goals of climate neutrality, circular economy and partner of choice. This year's report describes their further development in the 2022/23 financial year: in addition to the goal of reaching climate neutrality in the Scopes 1 and 2, Scope 3 emissions will now also be reduced with the Net-Zero target. Completing the circle with the goal of establishing a circular economy, the procurement of more sustainable raw materials and the development of second-life options will improve the up- and downstream processes of product development. To ensure that we remain a partner of choice for our customers, we provide specialised training for employees to ensure that we can optimally address current questions and requirements on the topic of sustainability.
One step closer to a sustainable future
The past business year was a successful one: CO2 emissions were reduced by an additional 3,000 t by optimising energy-intensive processes. The certification in line with the health and safety standard ISO 45001 has further progressed, as seven out of ten sites are now certified accordingly. The Zumtobel Group has taken a further step towards its goal of establishing a circular economy. Thorn and Zumtobel lighting brand products, the CHALICE downlight and the ARTELEA free-standing luminaire, which were developed according to the internal tool of the Circular Design Rules, were launched. Zumtobel's ARTELEA luminaire and LED modules of three product groups by the Tridonic technology brand were furthermore awarded the Bronze Cradle to Cradle Certified® certificate.
Our sustainability report and further information on our sustainable actions can be found here.
EMR Analysis
More information on Zumtobel: See the full profile on EMR Executive Services
More information on Alfred Felder (CEO, Zumtobel Group): See the full profile on EMR Executive Services
More information on Thomas Erath (CFO, Zumtobel Group): See the full profile on EMR Executive Services
More information on Marcus Frantz (Chief Digital Transformation Officer (CDTO), Zumtobel Group): See the full profile on EMR Executive Services
More information on Bernard Motzko (Chief Operating Officer (COO), Zumtobel Group AG): See the full profile on EMR Executive Services
More information on the Zumtobel Sustainability Strategy and Report 2022/23: See the full profile on EMR Executive Services + https://z.lighting/en/group/sustainability/
More information on Sebastian Gann (Group Sustainability Director, Zumtobel Group): See the full profile on EMR Executive Services
More information on Mario Wintschnig (Corporate Social Responsibility Manager, Zumtobel Group): See the full profile on EMR Executive Services
More information on ARTELEA by Zumtobel: https://www.zumtobel.com/com-en/products/artelea.html + Free-standing luminaires. Circular design. A future-proof concept.
Sustainable without compromise
Not restricted by architecture
Office lighting for generations to come
The first Zumtobel product to be certified in accordance with the new, strict Cradle to Cradle Certified® Standard 4.0
Developed in accordance with the
Zumtobel Circular Design Rules (CDRs)
Modular design is available
in nine different variations
Brings the changing patterns of daylight
to indoor spaces
More information on Circular Design Rules by Zumtobel: https://z.lighting/en/group/news-insights/zumtobel/circular-design-rules/ + In order to be able to respond optimally to the needs of the lighting industry, our customers, Zumtobel works with its own rules for circular design: we initiated the Zumtobel Circular Design Rules, or CDR for short, in collaboration with the EPEA Switzerland consultancy institute and the EOOS design studio under the leadership of Harald Gründl, and further developed them within the company. The Circular Design Rules are specially tailored to the design of luminaires.
More information on Thorn Lighting: http://www.thornlighting.com/ + Thorn manufactures and supplies dependable, efficient, high-quality lighting. Our extensive portfolio of indoor and outdoor lighting is developed to address the needs of wholesalers, contractors, specifiers and end users, for the widest range of applications. Our name is recognised throughout the world as standing for quality, reliability and ease of use. Supported by 90 years of expertise, we are proud to be known as a trusted partner, providing customers with invaluable insight and support beyond the product. We are also a Smart City specialist, helping municipalities improve safety and wellbeing through connectivity and intelligence. In indoor lighting, our innovative solutions create comfortable, efficient light for living and working. Thorn is proud to be a member of the Zumtobel Group.
More information on CHALICE by Thorn Lighting: https://www.thornlighting.com/en/products/indoor-lighting/downlights/Chalice_74 + The IP65 and fire-rated downlight completes our Chalice range with a smaller size for demanding environments
IP65 from below for installation in moist environments like bathrooms
Tool-free and flexible installation with completely detachable connector box
Exchangeable lens and bezel for customisation on site
More information on Tridonic: https://www.tridonic.com/ + Tridonic is a world-leading supplier of lighting technology, supporting its customers with intelligent hardware and software and offering the highest level of quality, reliability and energy savings. As a global driver of innovation in the field of lighting-based network technology, Tridonic develops scalable, future-oriented solutions that enable new business models for lighting manufacturers, building managers, systems integrators, planners and many other types of customers. To promote the vision of the "Internet of Light", Tridonic relies on partnerships with other specialists. The goal is the joint development of innovative technological solutions that convert lighting systems into intelligent networks and thereby enable associated services. Its profound, technical industry expertise makes Tridonic an ideal partner for established brands and for newcomers to the market. Tridonic is the technology company of the Zumtobel Group and is headquartered in Dornbirn, Austria. In the 2018/19 tax year, Tridonic generated sales of €348.3 million. 1,778 highly skilled employees and a worldwide sales presence in over 50 countries reflect the company's commitment to the development and deployment of new, smart and connected lighting systems.
More information on Hugo Rohner (CEO, Tridonic): See the full profile on EMR Executive Services
More information on PwC Group: https://www.pwc.com/ + Building trust in society and solving important problems.
With offices in 152 countries and almost 328,000 people, we are among the leading professional services networks in the world. We help organisations and individuals create the value they are looking for, by delivering quality in Assurance, Tax and Advisory services. Some facts about PwC:
In FY22, PwC firms provided services to 84% of the Global Fortune 500 companies
148,822 people joined PwC firms around the world in FY22
For the year ending 30 June 2022, PwC's gross revenues were US$50.3 billion.
More information on Robert Moritz (Global Chairman, PricewaterhouseCoopers International Limited, PWC): https://www.pwc.com/gx/en/contacts/b/bob-moritz.html + https://www.linkedin.com/in/robertemoritz/
More information on Global Reporting Initiative (GRI): http://www.globalreporting.org/ + GRI is an independent international organization that has pioneered sustainability reporting since 1997. GRI helps businesses and governments worldwide understand and communicate their impact on critical sustainability issues such as climate change, human rights, governance and social well-being. This enables real action to create social, environmental and economic benefits for everyone. The GRI Sustainability Reporting Standards are developed with true multi-stakeholder contributions and rooted in the public interest.
More information on the European Sustainability Reporting Standards (ESRS): https://finance.ec.europa.eu/news/commission-adopts-european-sustainability-reporting-standards-2023-07-31_en + he standards cover the full range of environmental, social, and governance issues, including climate change, biodiversity and human rights. They provide information for investors to understand the sustainability impact of the companies in which they invest. They also take account of discussions with the International Sustainability Standards Board (ISSB) and the Global Reporting Initiative (GRI) in order to ensure a very high degree of interoperability between EU and global standards and to prevent unnecessary double reporting by companies.
More information on IEA (International Energy Agency): https://www.iea.org + The IEA is at the heart of global dialogue on energy, providing authoritative analysis, data, policy recommendations, and real-world solutions to help countries provide secure and sustainable energy for all.
The IEA was created in 1974 to help co-ordinate a collective response to major disruptions in the supply of oil. While oil security this remains a key aspect of our work, the IEA has evolved and expanded significantly since its foundation.
Taking an all-fuels, all-technology approach, the IEA recommends policies that enhance the reliability, affordability and sustainability of energy. It examines the full spectrum issues including renewables, oil, gas and coal supply and demand, energy efficiency, clean energy technologies, electricity systems and markets, access to energy, demand-side management, and much more.
Since 2015, the IEA has opened its doors to major emerging countries to expand its global impact, and deepen cooperation in energy security, data and statistics, energy policy analysis, energy efficiency, and the growing use of clean energy technologies.
More information on Net Zero: https://www.iea.org/reports/net-zero-by-2050 + The number of countries announcing pledges to achieve net zero emissions over the coming decades continues to grow. But the pledges by governments to date – even if fully achieved – fall well short of what is required to bring global energy-related carbon dioxide emissions to net zero by 2050 and give the world an even chance of limiting the global temperature rise to 1.5 °C. This special report is the world's first comprehensive study of how to transition to a net zero energy system by 2050 while ensuring stable and affordable energy supplies, providing universal energy access, and enabling robust economic growth. It sets out a cost-effective and economically productive pathway, resulting in a clean, dynamic and resilient energy economy dominated by renewables like solar and wind instead of fossil fuels. The report also examines key uncertainties, such as the roles of bioenergy, carbon capture and behavioral changes in reaching net zero.
More information on Dr. Fatih Birol (Executive Director, International Energy Agency): https://www.iea.org/contributors/dr-fatih-birol
More information on ISO: http://www.iso.org/ + ISO (International Organization for Standardization) is the world's largest developer of International Standards. Through our members and their stakeholders, we bring people together to create International Standards that respond to global challenges. ISO standards support global trade, drive inclusive and equitable economic growth, advance innovation and promote health and safety to achieve a sustainable future. Follow us to learn more about standards and how you can participate to making lives easier, safer, and better.
More information on ISO 45001: https://www.iso.org/standard/63787.html + Occupational health and safety management systems — Requirements with guidance for use.
ISO 45001:2018 specifies requirements for an occupational health and safety (OH&S) management system, and gives guidance for its use, to enable organizations to provide safe and healthy workplaces by preventing work-related injury and ill health, as well as by proactively improving its OH&S performance.
ISO 45001:2018 is applicable to any organization that wishes to establish, implement and maintain an OH&S management system to improve occupational health and safety, eliminate hazards and minimize OH&S risks (including system deficiencies), take advantage of OH&S opportunities, and address OH&S management system nonconformities associated with its activities.
More information on Cradle to Cradle Certified®: https://www.c2ccertified.org + Cradle to Cradle Certified® is a science-based and the world's most advanced certification programme for designing, making and verifying materials and products that are safe, circular and responsibly produced. Products with the Cradle to Cradle Certified® trademark are certified based on their performance in the five key areas of sustainability: Material Health, Product Recyclability, Clean Air and Climate Protection, Water and Soil Stewardship, and Social Fairness. Cradle to Cradle Certified® is a trademark of the Cradle to Cradle Products Innovation Institute.
The Cradle to Cradle Certified​®​ Product Standard Version 4.0 is the most ambitious and actionable standard yet for designing and making products today that enable a healthy, equitable and sustainable future.
Cradle to Cradle Certified Version 4.0 offers businesses of all sizes a comprehensive single-standard solution for advancing from commitment to action by addressing interconnected sustainability topics, and developing safe and circular products. The standard enables brands, manufacturers, retailers and product designers to:
Prioritize action across five sustainability focus areas: Material Health, Product Circularity, Clean Air & Climate Protection, Water & Soil Stewardship, and Social Fairness
Enact roadmaps for change, from product innovation to operations.
Transform business models, systems and collaboration throughout the value chain.
Verify sustainability performance and measure progress.
Lead industry transformation towards a safe, circular and equitable future.
EMR Additional Notes:
Circular Economy:

A circular economy is a systemic approach to economic development designed to benefit businesses, society, and the environment. In contrast to the 'take-make-waste' linear model, a circular economy is regenerative by design and aims to gradually decouple growth from the consumption of finite resources.
In such an economy, all forms of waste, such as clothes, scrap metal and obsolete electronics, are returned to the economy or used more efficiently.
The aim of a circular economy is hence to create a closed-loop system where waste and pollution are minimized and resources are conserved, reducing the environmental impact of production and consumption.

Sustainability Vs. Circular Economy:

Circularity focuses on resource cycles, while sustainability is more broadly related to people, the planet and the economy. Circularity and sustainability stand in a long tradition of related visions, models and theories.
A sustainable circular economy involves designing and promoting products that last and that can be reused, repaired and remanufactured. This retains the functional value of products, rather than just recovering the energy or materials they contain and continuously making products anew.
ESG (Environmental, Social and Governance):

Refers to the three key factors when measuring the sustainability and ethical impact of an investment in a business or company. Most socially responsible investors check companies out using ESG criteria to screen investments.
ESG metrics are not commonly part of mandatory financial reporting, though companies are increasingly making disclosures in their annual report or in a standalone sustainability report.
There is not a standardized approach to the calculation or presentation of different ESG metrics.

Environmental: Conservation of the natural world

Climate change and carbon emissions
Air and water pollution
Biodiversity
Deforestation
Energy efficiency
Waste management
Water scarcity
…

Social: Consideration of people & relationships

Customer satisfaction
Data protection and privacy
Gender and diversity
Employee engagement
Community relations
Human rights
Labor standards
…

Governance: Standards for running a company

Board composition
Audit committee structure
Bribery and corruption
Executive compensation
Lobbying
Political contributions
Whistleblower schemes
…

Criteria are of increasing interest to companies, their investors and other stakeholders. With growing concern about he ethical status of quoted companies, these standards are the central factors that measure the ethical impact and sustainability of investment in a company.
Consequently, ESG analysis considers how companies serve society and how this impacts their current and future performance.

CSR (Corporate Social Responsability):

Framework or business model that helps a company be socially accountable to itself, its stakeholders, and the public.
The purpose of CSR is to give back to the community, take part in philanthropic causes, and provide positive social value. Businesses are increasingly turning to CSR to make a difference and build a positive brand around their company.
CSR tends to target opinion formers – politicians, pressure groups, media. Sustainability targets the whole value chain – from suppliers to operations to partners to end-consumers.

CSR vs. ESG:

CSR is a company's framework of sustainability plans and responsible cultural influence, whereas ESG is the assessable outcome concerning a company's overall sustainability performance.
The major difference between them is that CSR is a business model used by individual companies, but ESG is a criteria that investors use to assess a company and determine if they are worth investing in.
Carbon Dioxide (CO2):

Primary greenhouse gas emitted through human activities. Carbon dioxide enters the atmosphere through burning fossil fuels (coal, natural gas, and oil), solid waste, trees and other biological materials, and also as a result of certain chemical reactions (e.g., manufacture of cement). Carbon dioxide is removed from the atmosphere (or "sequestered") when it is absorbed by plants as part of the biological carbon cycle.

Decarbonization:

Reduction of carbon dioxide emissions through the use of low carbon power sources, achieving a lower output of greenhouse gasses into the atmosphere.
LED:

LED stands for light emitting diode. LED lighting products produce light up to 90% more efficiently than incandescent light bulbs. How do they work? An electrical current passes through a microchip, which illuminates the tiny light sources we call LEDs and the result is visible light.
A light-emitting diode is a semiconductor light source that emits light when current flows through it. Electrons in the semiconductor recombine with electron holes, releasing energy in the form of photons.

LED vs. Halogen:

Halogen bulbs, while lasting longer than incandescent bulbs, only last up to 2,000 hours. In contrast, LED bulbs can last up to 25,000 hours, and LED tubes are rated for up to 50,000 hours. LED bulbs can use as much as 80% percent less energy than halogen bulbs.
There's obviously a clear winner when it comes to LED vs halogen lighting. LED lights are more energy-efficient, have a longer lifespan, and offer more choices in color temperature. They do cost a little more, but their extremely long lifespan easily offsets the higher upfront cost.

microLED:

Compared to widespread LCD technology, microLED displays offer better contrast, response times, and energy efficiency. They are also capable of high speed modulation, and have been proposed for chip-to-chip interconnect applications.
MicroLED prototype displays have been shown to offer up to 10 times more brightness than the best OLED panel while being significantly more power efficient, making them an exciting new technology in the world of displays.

OLED (Organic Light-Emitting Diode):

This refers to the panel that's used inside an OLED TV – or any other kind of OLED screen. So it's the OLED panel makes OLED TVs stand out in comparison to other types of panels. You'll also find CRT (cathode ray tube), LED (light-emitting diode), LCD (liquid crystal display), or QLED (quantum dot).
LED LCD screens use a backlight to illuminate their pixels, while OLED's pixels produce their own light. You might hear OLED's pixels called 'self-emissive', while LCD tech is 'transmissive'. The light of an OLED display can be controlled on a pixel-by-pixel basis.
OLED TVs should offer better overall eye comfort than QLED and any other LCD-based screen, because OLED produces significantly less blue light than LED-backlit QLED TVs.