Wesco – Wesco Reports Progress on 2030 Goals in Latest Sustainability Report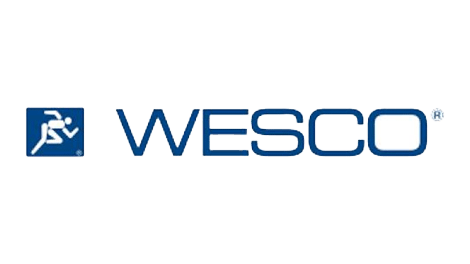 PITTSBURGH, Sept. 11, 2023 /PRNewswire/ — Wesco International (NYSE:WCC), a leading provider of business-to-business distribution, logistics services and supply chain solutions, issued its annual sustainability report today.
The report outlines Wesco's progress and key initiatives for advancing its environmental, social and governance (ESG) goals set in the 2021 report that include reducing greenhouse gas emissions by 30%, reducing landfill waste intensity by 15% across U.S. and Canadian locations, achieving a 15% reduction in total recordable incident rate (TRIR) and providing 425,000 hours of safety training and development to employees – all by 2030.
Wesco has made significant progress toward achieving its 2030 sustainable development goals. The goal to achieve a 15% reduction in Total Recordable Incident Rates (TRIR) has already been met. Reducing landfill waste intensity by 15% across our U.S. and Canadian locations from the 2020 baseline of 0.64 is over 70% complete against our 2030 goal. And, we're on track to achieve a 30% reduction in greenhouse gas emissions and complete 425,000 hours of employee safety training by 2030.
"2022 was a truly remarkable year, one in which we delivered record-setting financial performance while making progress against our ESG goals," said John Engel, Chairman, President and Chief Executive Officer. "These achievements are a testament to the hard work, dedication and innovation of our employees, and we look forward to continuing our journey of building more value for all our stakeholders while contributing to a healthier planet."
EMR Analysis
More information on WESCO: See the full profile on EMR Executive Services
More information on Anixter: See the full profile on EMR Executive Services
More information on John J. Engel (Chairman, President & Chief Executive Officer, WESCO): See the full profile on EMR Executive Services
More information on the WESCO Environmental, Social and Governance: See the full profile on EMR Executive Services + https://www.wesco.com/us/en/our-company/environmental-social-and-governance.html
EMR Additional Notes:
ESG (Environmental, Social and Governance):

Refers to the three key factors when measuring the sustainability and ethical impact of an investment in a business or company. Most socially responsible investors check companies out using ESG criteria to screen investments.
ESG metrics are not commonly part of mandatory financial reporting, though companies are increasingly making disclosures in their annual report or in a standalone sustainability report.
There is not a standardized approach to the calculation or presentation of different ESG metrics.

Environmental: Conservation of the natural world

Climate change and carbon emissions
Air and water pollution
Biodiversity
Deforestation
Energy efficiency
Waste management
Water scarcity
…

Social: Consideration of people & relationships

Customer satisfaction
Data protection and privacy
Gender and diversity
Employee engagement
Community relations
Human rights
Labor standards
…

Governance: Standards for running a company

Board composition
Audit committee structure
Bribery and corruption
Executive compensation
Lobbying
Political contributions
Whistleblower schemes
…

Criteria are of increasing interest to companies, their investors and other stakeholders. With growing concern about he ethical status of quoted companies, these standards are the central factors that measure the ethical impact and sustainability of investment in a company.
Consequently, ESG analysis considers how companies serve society and how this impacts their current and future performance.

CSR (Corporate Social Responsability):

Framework or business model that helps a company be socially accountable to itself, its stakeholders, and the public.
The purpose of CSR is to give back to the community, take part in philanthropic causes, and provide positive social value. Businesses are increasingly turning to CSR to make a difference and build a positive brand around their company.
CSR tends to target opinion formers – politicians, pressure groups, media. Sustainability targets the whole value chain – from suppliers to operations to partners to end-consumers.

CSR vs. ESG:

CSR is a company's framework of sustainability plans and responsible cultural influence, whereas ESG is the assessable outcome concerning a company's overall sustainability performance.
The major difference between them is that CSR is a business model used by individual companies, but ESG is a criteria that investors use to assess a company and determine if they are worth investing in.
Carbon Dioxide (CO2):

Primary greenhouse gas emitted through human activities. Carbon dioxide enters the atmosphere through burning fossil fuels (coal, natural gas, and oil), solid waste, trees and other biological materials, and also as a result of certain chemical reactions (e.g., manufacture of cement). Carbon dioxide is removed from the atmosphere (or "sequestered") when it is absorbed by plants as part of the biological carbon cycle.

Decarbonization:

Reduction of carbon dioxide emissions through the use of low carbon power sources, achieving a lower output of greenhouse gasses into the atmosphere.