WESCO – Wesco Expands Innovation Solutions Portfolio to Help Customers Transform Complex Supply Chain, Technology and Sustainability Challenges into Business Growth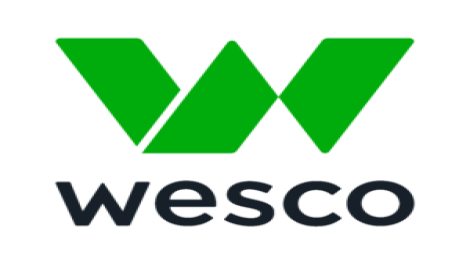 Wesco International (NYSE: WCC), a leading provider of business-to- business distribution, logistics services and supply chain solutions, today announced an expanded portfolio of services designed to help customers, suppliers and partners navigate an increasingly dynamic global marketplace.
In a world fraught with supply chain challenges, technology convergence and sustainability demands, Wesco's newly expanded capabilities underscore the company's mission to build, connect, power and protect the world.
Complementing Wesco's existing products and services portfolio, the newly expanded capabilities include the formation of an Innovation Partner Ecosystem; the expansion of internet of things (IoT) Advisory Services; and the opening of a new solutions innovation center in Glenview, IL.
"Wesco's innovative digital solutions are another synergy resulting from the transformational combination of Wesco and Anixter and represent a key milestone in achieving our vision of being the best tech-enabled supply chain solutions provider in the world," said Wesco Chairman, President and CEO, John Engel.
Mr. Engel continued, "Our expanded set of services will enable new markets and business opportunities for our suppliers and strategic partners. Our customers will benefit from our scale and global technical resources to deliver dynamic solutions that drive innovation and together, we will unlock value across our entire ecosystem."
Wesco will partner with our customers, installation partners and manufacturer community globally, to innovate and provide strategies that deliver meaningful return on investment. The newly formed Innovation Partner Ecosystem will work together to develop solutions to help customers achieve aggressive goals around electrification, automation and IoT, grid modernization, security, supply chain consolidation and digitalization. Comprising an impressive group of product and software companies, the consortium currently includes: APC, Arcules, Axis Communications, Belden, Bosch, Cisco Meraki, Commscope, Corning, Crestron, DMI, Eaton, Leviton Manufacturing and Panduit.
Wesco has also expanded its global IoT advisory services. As information technology (IT) and operations technology (OT) come together, customers across every sector are looking to gain real-time, data-driven insights into their businesses. Through our combination of IT and OT expertise, deployment support, installation enhancement services, broad portfolio of products and supply chain expertise, Wesco and our partners help integrators and end-user customers define a clear path to solving their most important operational challenges by harnessing IoT.
Customers can view these capabilities and experience the power they can bring firsthand at Wesco's Innovation Centers located around the world in the United States, Mexico, Brazil, England and India. In its newest center-of-excellence, located in Glenview, IL; Wesco will develop, co-innovate and demonstrate technologies and connected solutions from strategic suppliers and its Innovation Partner Ecosystem.
Wesco will continue to build out its innovation portfolio and deliver digital services and solutions to help customers and partners drive long-term business value and power tech-supported transformation. For more information visit: www.wesco.com/IoT.
EMR Analysis
More information on WESCO: See the full profile on EMR Executive Services
More information on Anixter (WESCO): See the full profile on EMR Executive Services
More information on John J. Engel (Chairman, President & Chief Executive Officer, WESCO): See the full profile on EMR Executive Services
More information on Schneider Electric: See the full profile on EMR Executive Services
More information on Peter Herweck (Chief Executive Officer, Schneider Electric): See the full profile on EMR Executive Services
More information on APC™ (Schneider Electric's Global brand for reliable power and physical IT infrastructure): https://www.apc.com/us/en + Incorporated in 1981, the American Power Conversion Corporation was established with a focus on research and development of solar electricity. Formed by three electronic power engineers from MIT, APC then opened a Rhode Island-based manufacturing facility in 1986; the company also produced its first UPS that year, the 450AT+, which received a PC Magazine 'Editor's Choice' award. In 1988, APC stock was made available for public trade.
On February 14, 2007, APC was acquired by Schneider Electric, a multinational European corporation known globally for its expertise in energy management and automation. This led to the establishment of the Critical Power & Cooling Services (CPCS) Business Unit, which now includes the APC and MGE UPS Systems brands.
More information on Arcules: https://www.axis.com/en-us + Arcules is a Video Surveillance-as-a-Service company driven by the belief that ensuring human safety is key to unlocking human greatness. We realize that vision by offering the highest level of security along with data-driven insights that help our customers transform their businesses. Our solution provides the highest level of control combined with the agility of the cloud. You can monitor multiple sites from an easy-to-use, lightweight web portal, accessing enterprise grade video along with access control and automation, all while extracting critical data points to help employees make better decisions. And our simple subscription model reduces the financial risk and procurement complexity that you can't afford to deal with.
More information on Andreas Pettersson (Chief Executive Officer, Arcules): https://arcules.com/about-us/ + https://www.linkedin.com/in/andreaspettersson1/
More information on Axis Communications: https://www.axis.com/ + AAs the industry leader in video surveillance, we develop and supply innovative network solutions that improve security and business performance.
We were founded in 1984 and our headquarters are in Lund, Sweden. We are around 4,000 employees in over 50 countries.
In collaboration with thousands of technology and system integration partners, we are dedicated to enabling a smarter, safer world.
Part of Canon Group Since 2015
Total sales 2021 1.3 B USD (SEK 11.7 B, EUR 1.2 B)
More information on Ray Mauritsson (President & Chief Executive Officer, Axis Communications): https://www.axis.com/about-axis/corporate-governance/ceo-and-management-team + https://www.linkedin.com/in/ray-mauritsson-569455ba/
More information on Belden: See the full profile on EMR Executive Services
More information on Dr. Ashish Chand (President and Chief Executive Officer, Belden): See the full profile on EMR Executive Services
More information on The Bosch Group: https://www.bosch.com/ + The Bosch Group is a leading global supplier of technology and services. It employs roughly 421,000 associates worldwide (as of December 31, 2022). The company generated sales of 88.2 billion euros in 2022. Its operations are divided into four business sectors: Mobility, Industrial Technology, Consumer Goods, and Energy and Building Technology. As a leading IoT provider, Bosch offers innovative solutions for smart homes, Industry 4.0, and connected mobility. Bosch is pursuing a vision of mobility that is sustainable, safe, and exciting. It uses its expertise in sensor technology, software, and services, as well as its own IoT cloud, to offer its customers connected, cross-domain solutions from a single source. The Bosch Group's strategic objective is to facilitate connected living with products and solutions that either contain artificial intelligence (AI) or have been developed or manufactured with its help. Bosch improves quality of life worldwide with products and services that are innovative and spark enthusiasm. In short, Bosch creates technology that is "Invented for life." The Bosch Group comprises Robert Bosch GmbH and its roughly 470 subsidiary and regional companies in over 60 countries. Including sales and service partners, Bosch's global manufacturing, engineering, and sales network covers nearly every country in the world. With its more than 400 locations worldwide, the Bosch Group has been carbon neutral since the first quarter of 2020. The basis for the company's future growth is its innovative strength. At 136 locations across the globe, Bosch employs some 85,500 associates in research and development, of which nearly 44,000 are software engineers.
The company was set up in Stuttgart in 1886 by Robert Bosch (1861–1942) as "Workshop for Precision Mechanics and Electrical Engineering." The special ownership structure of Robert Bosch GmbH guarantees the entrepreneurial freedom of the Bosch Group, making it possible for the company to plan over the long term and to undertake significant upfront investments in the safeguarding of its future. Ninety-four percent of the share capital of Robert Bosch GmbH is held by Robert Bosch Stiftung GmbH, a charitable foundation. The remaining shares are held by Robert Bosch GmbH and by a corporation owned by the Bosch family. The majority of voting rights are held by Robert Bosch Industrietreuhand KG, an industrial trust. The entrepreneurial ownership functions are carried out by the trust.
More information on Dr. Stefan Hartung (Chairman of the Board of Management, Robert Bosch GmbH):  https://www.bosch.com/company/our-people/#board-of-management + https://www.linkedin.com/in/dr-stefan-hartung/
More information on Cisco: https://www.cisco.com + Cisco helps seize the opportunities of tomorrow by proving that amazing things can happen when you connect the unconnected. An integral part of our DNA is creating long-lasting customer partnerships, working together to identify our customers' needs and provide solutions that fuel their success.
We have preserved this keen focus on solving business challenges since our founding in 1984. Len Bosack and wife Sandy Lerner, both working for Stanford University, wanted to email each other from their respective offices, but technological shortcomings did not allow such communication. A technology had to be invented to deal with disparate local area protocols, and as a result of solving their challenge, the multiprotocol router was born.
More information on Chuck Robbins (Chair and Chief Executive Officer, Cisco): https://newsroom.cisco.com/c/r/newsroom/en/us/executives/robbins-chuck.html + https://www.linkedin.com/in/chuck-robbins-9b47a195/
More information on Cisco Meraki: https://meraki.cisco.com/ + We love to push boundaries, experiment, and make IT easier, faster, and smarter for our customers. With intuitive technologies, we optimize IT experiences, secure locations, and seamlessly connect people, places, and things.
2,700+ employees
737,000+ customers
Employees working in 10+ countries
Cisco Meraki allows you to configure security for Internet-connected devices, routers, switches, firewalls and WiFi networks your company uses through an internet-connected browser. It provides a convenient and efficient way of configuring your organisation's entire network.
More information on Mark Harmon (CEO, Cisco Meraki): https://www.linkedin.com/in/mark-harmon-929b157a/
More information on CommScope: https://www.commscope.com/ + At CommScope we push the boundaries of communications technology to create the world's most advanced networks. We design, manufacture, install and support the hardware infrastructure and software intelligence that enable our digital society to interact and thrive. Working with customers, we advance broadband, enterprise and wireless networks to power progress and create lasting connections.
Across the globe, our people and solutions are redefining connectivity, solving today's challenges and driving the innovation that will meet the needs of what's next.
More information on Charles (Chuck) L. Treadway (President and Chief Executive Officer, CommScope): https://www.commscope.com/about-us/management-team/charles-chuck-l.-treadway/ + https://www.linkedin.com/in/charles-treadway-092a29140/
More information on Corning Incorporated: https://www.corning.com/worldwide/en/about-us/company-profile.html +  https://www.linkedin.com/company/corning-incorporated/ + Corning is one of the world's leading innovators in materials science, with a 167-year track record of life-changing inventions. Corning applies its unparalleled expertise in glass science, ceramics science, and optical physics along with its deep manufacturing and engineering capabilities to develop category-defining products that transform industries and enhance people's lives. Corning succeeds through sustained investment in RD&E, a unique combination of material and process innovation, and deep, trust-based relationships with customers who are global leaders in their industries.
More information on Wendell P. Weeks (Chairman & Chief Executive Officer, Corning Incorporate): https://www.corning.com/worldwide/en/about-us/company-profile/our-leadership/wendell-p–weeks.html
More information on Crestron: https://www.crestron.com/ + Crestron Electronics has carved the path for technological innovation since 1972. We create automation solutions that transform the way people live their lives, making their day-to-day tasks easier and improving efficiency and productivity. In the process we've also transformed the way those solutions are created. We strive to be at the forefront of cutting-edge technology, constantly offering faster, better solutions that address the needs of customers the world over. With Crestron, you aren't just buying top-of-the-line electronics, you are investing in scalable and customized solutions, gaining 24/7 global service and support, and sponsoring products that are designed and manufactured in America.
More information on Dan Feldstein (President & Chief Executive Officer, Crestron): https://www.linkedin.com/in/dan-feldstein-46b825223/
More information on DMI: https://www.precisionreality.com/ + DMI guides enterprises in harnessing the power of emerging technology by creating a plan to optimize innovation in way that unlocks immediate access to actionable data. As a trusted advisor with decades of industry experience, we provide the toolkit to accelerate the transformation of your data into action, changing the way you work, collaborate, and solve real-world problems.
DMI is a strategic systems integrator delivering pioneering solutions for industry-leading organizations. A three-time recipient of the Intel® Software Innovator of the Year award, DMI strives to integrate of cutting-edge interactive hardware and software through innovative design, development, and processes.  Realizing the power of digital transformation,  Precision Reality was developed to be a digital twin platform connecting IoT and visualization solutions to deliver actionable insights in real time.
Based in the US Midwest DMI serves clients across the United States and around the globe.  We're proud to be a member of industry organizations leading the way in ground-breaking ideas and technology.
More information on Nathan Greiner (Co-Founder & Chief Technology Officer, DMI): https://www.precisionreality.com/company/ + https://www.linkedin.com/in/nathan-greiner-pe-98a85a21/
More information on Eaton: See full profile on EMR Executive Services
More information on Craig Arnold (Chairman and Chief Executive Officer, Eaton): See the full profile on EMR Executive Services
More information on Leviton: See the full profile on EMR Executive Services
More information on Daryoush Larizadeh (Chief Executive Officer, Leviton): See the full profile on EMR Executive Services
More information on Panduit: See the full profile on EMR Executive services
More information on Shannon McDaniel (President & CEO, Panduit): See the full profile on EMR Executive services
EMR Additional Notes:
IOT (The Internet Of Things): 

The Internet of Things (IoT) refers to a system of interrelated, internet-connected objects that are able to collect and transfer data over a wireless network without human intervention.
Describes the network of physical objects—"things"—that are embedded with sensors, software, and other technologies for the purpose of connecting and exchanging data with other devices and systems over the internet.
The Most Popular IoT Devices are:

Smart watches are the most popular IoT devices. …
Gaming consoles. …
Smart TV sets and content streaming devices. …
Voice control devices. …
Printers. …
Cameras. …
Lighting appliances. …
Smart thermostats.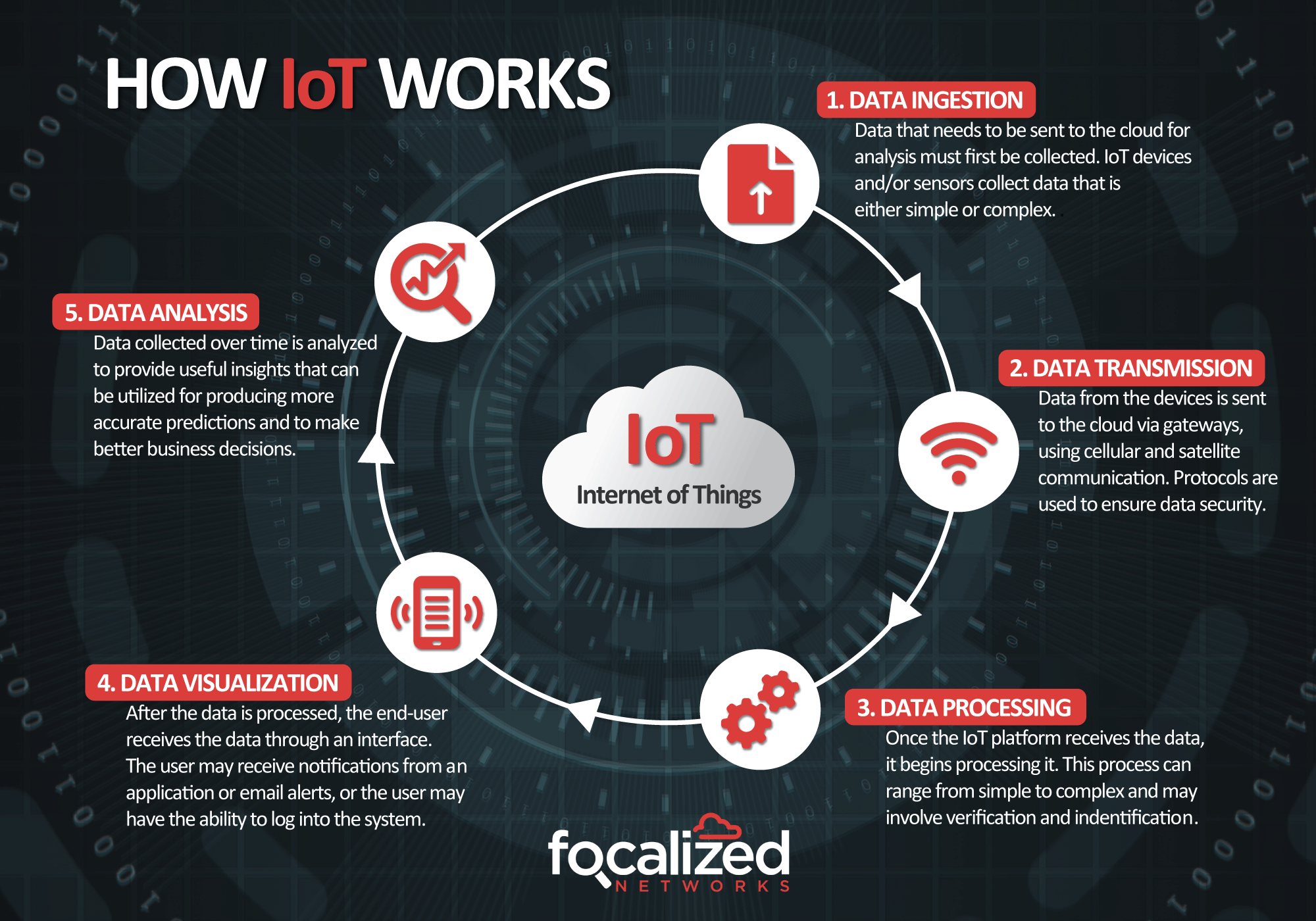 Industrial IoT Solutions:

Industrial IoT (IIoT) involves collecting and analyzing sensor-generated data to support equipment monitoring and maintenance, production process analytics and control, and more. In manufacturing IT since 1989, ScienceSoft offers IIoT consulting and development to create secure IIoT solutions.
IT & OT:

Information technology (IT) refers to anything related to computer technology, including hardware and software. Your email, for example, falls under the IT umbrella. This form of technology is less common in industrial settings, but often constitutes the technological backbone of most organizations and companies. These devices and programs have little autonomy and are updated frequently.
Operational technology (OT) refers to the hardware and software used to change, monitor, or control physical devices, processes, and events within a company or organization. This form of technology is most commonly used in industrial settings, and the devices this technology refers to typically have more autonomy than information technology devices or programs. Examples of OT include SCADA (Supervisory Control and Data Acquisition).
=> The main difference between OT and IT devices is that OT devices control the physical world, while IT systems manage data.
Grid, Microgrids and DERs:

The power grid is a network for delivering electricity to consumers. The power grid includes generator stations, transmission lines and towers, and individual consumer distribution lines.
The grid constantly balances the supply and demand for the energy that powers everything from industry to household appliances.
Electric grids perform three major functions: power generation, transmission, and distribution.
A microgrid is a small-scale power grid that can operate independently or collaboratively with other small power grids. The practice of using microgrids is known as distributed, dispersed, decentralized, district or embedded energy production.
Smart Grid is any electrical grid + IT at all levels . Micro Grid is a group of interconnected loads and DERs (Distributed energy resources) within a clearly defined electrical and geographical boundaries witch acts as a single controllable entity with respect to the main grid.
Distributed energy resources (DERs) are small-scale electricity supply (typically in the range of 3 kW to 50 MW) or demand resources that are interconnected to the electric grid. They are power generation resources and are usually located close to load centers, and can be used individually or in aggregate to provide value to the grid.
Common examples of DERs include rooftop solar PV units, natural gas turbines, microturbines, wind turbines, biomass generators, fuel cells, tri-generation units, battery storage, electric vehicles (EV) and EV chargers, and demand response applications.