WEG – WEG motors provide increased reliability for London's water supply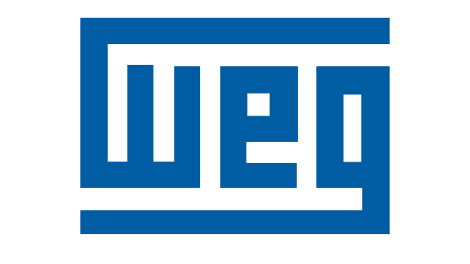 Partnership between WEG, Thames Water and BGEN replaces large motors at Ashford Commom water treatment plant
The Ashford Common water treatment plant, located in Surrey, England, is one of the largest water treatment plants in Europe. With a maximum output of approximately 7,870 liters of water per second, Ashford provides around a third of London's water supply. This large plant has five axial-flow pumps driven by 7.5-ton electric motors, each capable of pumping about 2,083 liters of water per second. The plant pumps and stores raw water from large reservoirs to be treated later.
In 2018, equipment breakdown became a real concern. Consequently, Thames Water looked to three of its suppliers to provide a replacement motor, and WEG was chosen to combat the high failure rates. According to Ashford engineers, one of the main reasons WEG stood out was that it offered a turnkey solution. WEG's offer to troubleshoot the problems and ensure that all the right equipment and staff were on-site was critical.
As the commissioning partner, a company that had already worked with both WEG and Thames Water, BGEN (formerly known as Boulting Group), was selected. BGEN provided on-site installation and project management in collaboration with WEG engineers.
WEG visited the site several times, inspected the existing motors, reviewed the configuration, and advised Ashford to go with a custom-assembled 600 kW, 415V, ten-pole WEG HGF high-performance motor due to its reliability and robustness. The HGF line is highly energy-efficient, with low maintenance costs and high-performance characteristics. This WEG HGF line is ideal for operating in critical environments such as water applications that require increased strength and durability.
The way the power cables would be connected to the motor required innovative solutions. Instead of having to cut the cables and then redo the connections—which is a difficult and physical job—WEG engineers suggested fabricating a custom terminal box to allow the connection to be made inside the junction box so that the existing board could be attached. This required a lot of precise measuring, as the cables have a set length and each cable is slightly different.
"Everything is oversized at Ashford," explained Iggy Pont Lezica, the technical operations leader at Ashford Common WTW. "This introduces complexity from an operational and maintenance standpoint. Finding suppliers that can meet our needs and have a forward-thinking approach and previous experience working at this scale is a challenge. WEG filled us with confidence right from the start," he adds.
The motor was replaced, and subsequently, due to the reliability results of the first installation, the Ashford team proactively purchased a second motor identical to the one installed two years later.
"The new stability of the station has been remarkable. Four years ago, it was at very high risk, and now it simply runs in the background and receives routine maintenance. Thanks to WEG's involvement," Iggy concluded.
WEG has high-voltage motors installed in several major water treatment plants in the UK, and with this further major supply, the company reinforces its vast experience in manufacturing large motors for water applications.
EMR Analysis
More information on WEG: https://www.weg.net/institutional/CH/en/ + Founded in 1961, WEG is a global electric-electronic equipment company, operating mainly in the capital goods sector with solutions in electric machines, automation and paints for several sectors, including infrastructure, steel, pulp and paper, oil and gas, mining, among many others.
WEG stands out in innovation by constantly developing solutions to meet the major trends in energy efficiency, renewable energy and electric mobility. With manufacturing units in 12 countries and present in more than 135 countries, the company has more than 33,000 employees worldwide.
Our business areas are divided as follows.
Industrial Electro-Electronic Equipment – This area includes electric motors, drives and industrial automation equipment and services, and maintenance services. Electric motors and other related equipment find applications in practically all industrial segments, in equipment such as compressors, pumps and fans, for example.
Energy Generation, Transmission and Distribution (GTD) – Products and services included in this area are electric generators for hydraulic and thermal power plants (biomass), hydro turbines (small hydroelectric plants or PCH, and hydroelectric generators or CGH)), wind turbines, transformers, substations, control panels and system integration services.
Commercial and Appliance Motors – In this business area, our focus is the market of single phase motors for durable consumer goods, such as washing machines, air conditioners, water pumps, among others.
Paints and Varnishes – In this area, which includes liquid paints, powder paints, and electro-insulating varnishes, we have a very clear focus on industrial applications in Brazil and are expanding to Latin America and other regions.
WEG in numbers, from December 31, 2021:
Revenue of R$ 23.6 billion
Branches in 36 countries and manufacturing plants in 12 countries
Portfolio of over 1,200 product lines
Products present in the 5 continents
Over a million square meters of commercial and industrial premises
More information on Harry Schmelzer Jr. (Executive President, WEG): See the full profile on EMR Executive Services
More information on Thames Water: https://www.thameswater.co.uk/ + We are the UK's biggest water and sewerage company with around 15 million customers across London and the Thames Valley. You would be joining a company with an amazing history and an exciting future. We provide clean and take away waste water for almost 25 per cent of the UK population every day – that's more than 11,000 Olympic size swimming pools worth of clean water and 16,000 pools of waste. We will not compromise on standards which is why we carry out more than 400,000 tests per year on our drinking water. We continue to invest and this year will be spending more than £1 billion to improve our networks and infrastructure – our pipes, sewerage treatment and clean water treatment plants, which are some of the biggest and most advanced sites in Europe. And we will spend the same again next year in our challenge to make sure that if our customers had a choice, they would choose Thames Water. Planning for the future is a key part of our strategy and we already generate enough electricity to power more than 55,000 homes. We also understand the importance of speaking to our youngest customers through our sustainability and education programs in schools and effectively manage and maintain a number of nature reserves.
More information on Sarah Bentley (CEO, Thames Water): https://www.thameswater.co.uk/about-us/governance/our-executive + https://www.linkedin.com/in/sebentley/
More information on BGEN (formerly Boulting Group): http://www.b-gen.co.uk/ + We are BGEN. We bring excellence to engineering, helping to keep businesses, industries and economies moving forward. For over 100 years, we've applied the best of engineering and technology to help us solve complex challenges. We do this for clients in a wide range of disciplines and sectors, both at home and around the world. Today, we're pushing established boundaries – searching for new, exciting and sustainable ways to solve the engineering challenges of the modern world. We call this approach: next generation engineering. Because we hire and develop the smartest and most determined people, we can tailor highly advanced engineering solutions. We never stand still: we are curious, with plenty of initiative and a deep-rooted instinct for problem-solving. We are proud of the way our self-delivery can increase your project efficiency, minimise your risks, and improve your outcomes. That means full project ownership, accountability and cost assurance, and consistently high standards.
More information on Robin Whitehead (CEO, BGEN Ltd): https://www.linkedin.com/in/robin-whitehead-a1a96b195/?originalSubdomain=uk
More information on Iggy Pont Lezica (Technical Operations Leader, Ashford Common WTW): https://www.linkedin.com/in/iggy-pont-lezica-40184831/
EMR Additional Notes:
Low Voltage (LV):

The International Electrotechnical Commission (IEC) defines supply system low voltage as voltage in the range 50–1000 V AC or 120–1500 V DC.

Medium Voltage (MV):

Medium-voltage circuit breakers rated between 1 and 35/72 kV.

High Voltage (HV):

The International Electrotechnical Commission define high voltage as above 1000 V for alternating current, and at least 1500 V for direct current.

Super High-Voltage: 
Ultra High-Voltage: