Unite – Unite joins Coupa Advantage with its Mercateo B2B Marketplace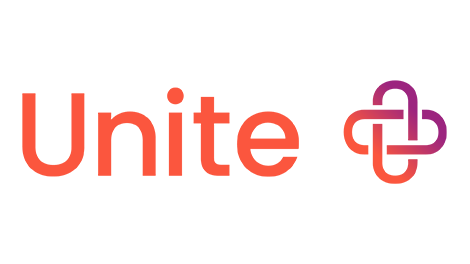 Coupa customers can access Mercateo's B2B assortment comprising hundreds of pre-vetted suppliers in 14 European countries.
Unite, with its integrated Mercateo B2B Marketplace, has entered into an agreement with Coupa, a leader in Business Spend Management (BSM), to join Coupa Advantage. Unite's B2B Marketplace, Mercateo, will be connected via punchout to the Coupa platform, as part of the agreement.
Coupa Advantage leverages the power of the community to deliver savings and efficiency opportunities to Coupa customers. As part of the programme, Unite will connect Coupa customers to high-quality pre-vetted suppliers on the Mercateo B2B Marketplace. Unite's integrated e-procurement platform offers Coupa customers access to Europe's largest indirect B2B assortment of 50 million products from over 1,500 suppliers in 14 countries.
In addition, Mercateo's basket optimisation feature helps end users select a cheaper price, faster delivery time, or a lower number of partial deliveries, all depending on their priorities. Mercateo's assortment – everything from computers to medical equipment – is immediately available and minimises maverick spending.
Coupa Advantage harnesses the power of more than $4 trillion (€ 3.75 trillion) of Coupa community spend for optimised procurement and strategic sourcing across a trusted network of vetted suppliers. The programme connects customers and suppliers to simplify the buying, selling, and sourcing processes. It leverages the Coupa community's scale and collective buying power to offer customers greater discounts, preferred terms, and streamlined supplier onboarding.
"Given the current market challenges, the need for problem solving is imperative," said Prashanth Ravishankar, Vice President, Coupa Advantage at Coupa. "We're proud to have Unite as part of Coupa Advantage, which will no doubt benefit customers and also address their pain points."
"Connecting Unite's Mercateo B2B Marketplace with the Coupa BSM platform will provide customers with access to a one-stop shop for procurement matters," said Christel Constant, Unite Executive Board member. "We're excited to be part of Coupa Advantage as a trusted supplier partner. We look forward to our relationship with Coupa to further help customers gain best-in-class pricing and assortment."
For more information on Unite's Mercateo B2B Marketplace visit: https://unite.eu/coupa
EMR Analysis
More information on Unite (Previously Metcateo): https://unite.eu/en-de + based in Leipzig, Germany, with more than 700 employees across 15 countries. Wherever we're located, we're united to deliver lasting change, transform B2B commerce and strengthen local economies.
Our pioneering B2B platform brings buyers and sellers together for mutual benefit. Our solutions include our Spotmarket, Procurement Portal (Mercateo) and Financial Services* (*in partnership with an authorised Electronic Money Institute), elevated by the Unite platform.
Unite connects the economy for sustainable business. The trusted e-procurement platform, with its integrated Mercateo B2B Marketplace, enables effortless sourcing and purchasing for businesses and public sector organisations. In 2022, Unite became the first platform business accredited with the Fair Tax Mark, representing the global standard for responsible tax practices.
More information on Sebastian Wieser (Founder, CEO and Chairman of the Executive Board, Unite): See the full profile on EMR Executive services
More information on Peter Ledermann (Board Member and Managing Director, Unite): See the full profile on EMR Executive services
More information on Bernd Schönwälder (Board Member and Managing Director, Unite): See the full profile on EMR Executive services
More information on Christel Constant (Executive Board Member, Marketing, Sales and Customer Success, Unite): See the full profile on EMR Executive services
More information on Mercateo by Unite: https://www.mercateo.co.uk/c/?viewOptions=secureMode + Procurement tailored to your needs.
Take control and create your own B2B marketplace with user management. Activate pre-integrated BusinessShops from suppliers in the Unite Store and access them immediately. Cover your ad-hoc needs in our Spotmarket at any time.
Say goodbye to expensive and complex procurement systems. With our procurement portal, you automatically get access to our purchasing features. Digitise your purchasing entirely to suit your needs and let us provide you with suitable solutions.
More information on Coupa: https://www.coupa.com/ + Our platform brings organizations of every size together to make their spend more effective, profitable, and sustainable.
At Coupa we have a higher purpose. From our own operations to what we offer clients, we are focused on one thing: business value. It's more than how much you paid for something or what a new solution saved. Value is the quantifiable, measurable improvement that a solution or process delivers. It's explicit, but it isn't a singular achievement or a moment in time.
At Coupa, we are transforming the way that businesses manage their spend. In partnership with the Business Spend Management (BSM) Community, we are co-creating new and unique capabilities that empower our customers, partners, and suppliers with increased visibility, actionable insights, and solutions to manage their spend. Over the past twelve months alone, we have co-innovated hundreds of new capabilities with our BSM Community, setting the pace of innovation for the industry and helping businesses deliver real measurable value.
More information on Charles Goodman (Chairman and Interim CEO, Coupa): https://www.coupa.com/company/leadership + https://www.linkedin.com/in/j-charles-goodman-0a711b5/
More information on Prashanth Ravishankar (Vice President, Coupa Advantage, Coupa): https://americas.coupainspire.com/speakers/prashanth-ravishankar + https://www.linkedin.com/in/prashanth-ravishankar-1115141/
EMR Additional Notes:
Business Spend Management (BSM):

Spend management is critical for any organization seeking to optimize its financial resources. Business spend management (BSM) software provides real-time spend visibility, helping organizations centralize their cash flow management into a single platform.
Spend management is a set of practices that ensure organizations make procurement and sourcing decisions in the interests of both the bottom line and company efficiency. Spend management is about maximizing value from company spend while decreasing costs, mitigating financial risk and improving supplier relationships.
Maverick Spending:

Maverick spend refers to the purchase of goods or services outside the scope of the defined spending policy. It can mean that employees are incurring unjustified expenses on behalf of the business, or not following the correct procurement process for new products, equipment or services.