Spelsberg – Power and Internet available quickly – Spelsberg introduces socket distributors with LAN connection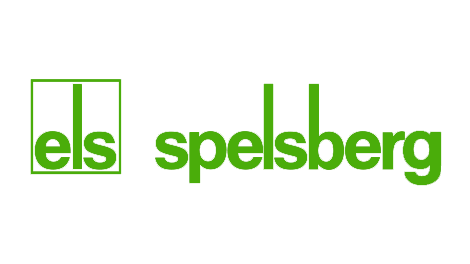 Spelsberg has expanded its product range of socket distributors and housings with two models that enable LAN cables to be connected.
With the versions STV 1224-K-LAN and STV 922-K-LAN, which have side-mounted data sockets, both power and network cables can be connected quickly and clearly. The new socket distributors ensure a stable internet connection and simplify everyday processes as well as maintenance and repair work.
The socket combinations from Spelsberg open up quick and uncomplicated connection options – with the new design variants STV 1224-K-LAN and STV 922-K-LAN for both power and network cables. Disconnections, for example due to unstable WLAN connections, are a thing of the past.
Easy connection of power and internet cables
Thanks to the immediate accessibility of sockets and LAN connections, the new products from the expert for electrical installation and housing technology make any work process easier, be it in industrial buildings, workshops or on machines. They not only ensure a fast and secure Internet connection and comfortable working at the installation site, but also a tidy overall picture.
Ready-to-connect housing solution for quick installation
The manufacturer from Schalksmühle has further developed its tried-and-tested STV 1224-K and STV 922-K socket combinations and added an RJ45 data installation socket to the equipment with RCDs and MCBs, two CEE and four or two SCHUKO® sockets . The type-tested solutions are ready to connect and thus enable enormous time savings during installation, as the wiring effort is kept to a minimum.
Suitable for any installation site thanks to its durability
Both models have compact dimensions so that they can be unobtrusively integrated into any installation environment. The version with two SCHUKO® sockets, one CEE 16A and one CEE 32A socket and an RJ45 data built-in socket (STV 922-K-LAN) measures 200 x 400 x 122 mm, the one with four SCHUKO® sockets, a CEE 16A and a CEE 32A socket as well as an RJ45 built-in data socket (STV 1224-K-LAN) 250 x 400 x 122 mm. Thanks to their insensitivity to high temperatures and mechanical loads, the halogen-free power distributors are even suitable for harsh environments such as warm or dirty production sites. The socket distributors are of industrial quality, have the high degree of protection IP44 and have an impact resistance of IK08. In this way, the sensitive electronic and electromechanical components inside the housing are reliably protected against dust, moisture and other harmful effects. As a provider of complete solutions, Spelsberg also enables flexible combinations with products from the AK small distribution board series.
EMR Analysis
More information on Günther Spelsberg GmbH + Co.KG: https://www.spelsberg.com/ + Spelsberg is a market leader in the electrical industry, with 118 years of experience in the area of electrical installation and enclosure technology.
The high innovative capacity of this family-run business has resulted in numerous patents and provides solutions that are quick and easy to install, and that are impressive thanks to their long service life and ease of maintenance. The developers not only have an eye on the latest status of standards, but also on new markets and trends within energy and building technology.
At present, the range offered by this German company steeped in tradition includes well over 5,000 widely available items, including junction boxes, small distributors, terminal block enclosures, meter enclosures and industrial enclosures.
More information on Till Fastabend (Managing Partner, Günther Spelsberg): https://www.spelsberg.com/imprint/ + https://www.linkedin.com/in/till-fastabend-0b17b6a9/
EMR Additional Notes:
LAN (Local Area Network):

A local area network is a computer network that interconnects computers within a limited area such as a residence, school, laboratory, university campus or office building.
By contrast, a wide area network not only covers a larger geographic distance, but also generally involves leased telecommunication circuits.
LAN networking requires Ethernet cables and Layer 2 switches along with devices that can connect and communicate using Ethernet. Larger LANs often include Layer 3 switches or routers to streamline traffic flows.
A LAN enables users to connect to internal servers, websites and other LANs that belong to the same wide area network (WAN). Ethernet and Wi-Fi are the two primary ways to enable LAN connections.
Ethernet is an Institute of Electrical and Electronics Engineers (IEEE) specification that enables computers to communicate with each other. Wi-Fi uses radio waves in the 2.4 gigahertz and 5 GHz spectrum to connect computers to the LAN.

WLAN (Wireless Local-Area Network):

Goup of colocated computers or other devices that form a network based on radio transmissions rather than wired connections. A Wi-Fi network is a type of WLAN; anyone connected to Wi-Fi while reading this webpage is using a WLAN.
A wireless LAN is a wireless computer network that links two or more devices using wireless communication to form a local area network within a limited area such as a home, school, computer laboratory, campus, or office building.
Switchgears:

Performs the function of controlling and metering the flow of electrical power in addiction to acting as interrupting and switching devices that protects the equipment from damage arising out of electrical fluctuations.

Circuit Breakers:

Mechanical electrical switch to protect electrical circuit against short circuit or overload.

Fuses:

Single time mechanical circuit interruption in an over-current situation through fusion of a graded electrical conductor. Employed in 30KV to 100KV range.

ACB: 

Air Circuit Breakers: Uses air as insulating medium.

VCB: 

Vacuum Circuit Breakers: Vacuum is used as the means to protect circuit breakers.

GIS: 

Gas Insulated Switchgears: All working components assembled under SF6 (Sulfur Hexafluoride HV Switchgears) gas-tight casing.

OCB: 

Oil Circuit Breakers: Vapors a portion of oil to blast a jet of oil through the arc.

Hybrid: 

Combines Air-insulated and SF6 Gas-insulated technologies.

MCB: 

Miniature Circuit Breakers: employed in domestic households to safeguard against overload. Rated current max. 100 A.

RCCB: 

Residual Current Circuit Breakers: to safeguard against electrical shock arising out of indirect contact and includes the detection of residual current such as earth leakage.

MCCB: 

Molded Case Circuit Breakers: Incorporates insulating material in the form of molded casing within circuit breaker. Rated current up to 2,500 A.

Disconnectors: 

Automatic switching device that offers specific isolating distance on the basis of specific requirements.

Contactors: 

Works alike high-current switching systems but at higher voltage rates. Contactors can however not be utilized as disconnecting switches. Contactors are employed in 30KV to 100KV range.

PTCB eFuse Circuit Breaker:

Electronic micro fuse for DIN rail protecting electronically nominal currents below 1A to facilitate the clear detection of faults and supports precise fault localization and fast recovery. Response times are shorter compared to conventional fuse protection and the exact current value can be adjusted at any time

RCD (Residual Current Devices): 

A Residual Current Device is a sensitive safety device that switches off the electricity within 10 to 50 milliseconds if there is an electrical fault. An RCD is is designed to protect against the risks of electrocution and fire caused by earth faults.
The difference between a circuit breaker and an RCD switch is the purpose of a circuit breaker is to protect the electrical systems and wiring in a home while the purpose of an RCD switch is to protect people from electrocution.
SCHUKO® Plugs & Sockets: 

Schuko plugs and sockets are symmetric AC connectors. They can be mated in two ways, therefore line can be connected to either pin of the appliance plug. As with most types of European sockets, Schuko sockets can accept Europlugs.
This electrical socket is common in: Germany, Austria, Netherlands, Luxembourg, … has two round pins (diameter 4.8mm, centers spaced 19mm apart).
CEE Plugs & Sockets: 

The CEEFORM socket and plug refer to the industrial sockets and plugs which comply with the following specifications: voltage below 1000 v, current below 800 A, frequency below 500 Hz and environmental temperature range −25 °C to 40 °C. There are plugs and sockets for different environmental conditions.
Industrial CEE standard electrical connectors enable the safe connection to three-phase power.
CEE is an abbreviation of Certification of Electrotechnical Equipment. Standards were published by the IECEE (International commission on rules for the approval of electrical equipment). Full name of CEE publication 7 is "Specification for plugs and socket-outlets for domestic and similar uses".
RJ45 Connectors: 

The abbreviation, RJ45, stands for Registered Jack-45. Registered Jack specifications are related to the wiring patterns of the jacks, rather than their physical characteristics. The term RJ45 has also come to refer to a range of connectors for Ethernet jacks.