Spelsberg – GEOS outdoor housing is now also available in black – Spelsberg is expanding the tried-and-tested product range with a new color variant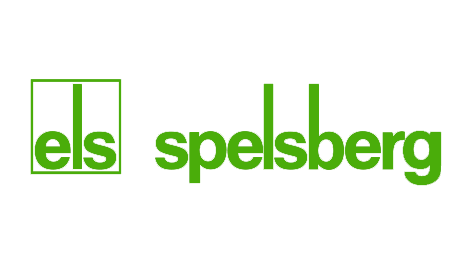 In order to meet the increased demand for GEOS products in black – especially in the field of electromobility – Spelsberg has expanded its standard range to include the color variant. 
The housings of the GEOS series are the ideal choice for protecting sensitive electronic and electromechanical components. The robust empty housings and control cabinets not only withstand mechanical loads and chemical influences, but also extreme weather conditions – and are therefore suitable for demanding indoor and outdoor environments.
In order to meet all customer requirements in terms of optics, Spelsberg has made special, tailor-made solutions possible in the past and manufactured GEOS housings in black for various projects. In view of the increasing demand, the manufacturer has now included the variant in the standard range, which previously featured gray bottom boxes and gray and transparent lids and doors. With regard to the doors, customers can choose between a version with a rotary bolt lock, which has an interchangeable 3-millimetre double-bit insert in accordance with DIN 43668, and a version with a pivoted lever to accommodate profile half cylinders in accordance with DIN 18252. Both the housing and the covers and doors are available in black since the range was expanded.
Even more variety in the individual choice of housing
With the expansion of the proven product range, Spelsberg offers even more design freedom when selecting individual housing solutions. In addition to the variety of colours, the range impresses with a range of variants, different basic sizes and box heights and is therefore suitable for a wide variety of applications. Developed for industrial and outdoor use, the robust housing demonstrates its strengths in harsh environments thanks to its resilience and flexibility. The longevity of the housing is primarily ensured by the high-quality and UV-stable polycarbonate (PC).
aixACCT charging solutions relies on GEOS housings in black
Among others, the company aixACCT charging solutions relied on the know-how of the expert for electrical installation and housing technology, which relies on the robust outdoor housing for the composition of its charging systems. Spelsberg manufactured these in black according to the customer's request. aixACCT charging solutions supports its customers as a general contractor when it comes to charging infrastructure, from selecting the location to installation. The requirements were clearly defined:
"When selecting the right housing, it was very important to us that it not only met the required protection class IP44, but that we could offer our customers solutions that also withstood heavy rain and storms over the long term," explains Dr. Stephan Tiedke, General Manager of the aixACCT Group.
The GEOS products met these requirements, that correspond to the high degree of protection IP66/IP67, effortlessly. Impact resistance should also be guaranteed. Last but not least, those responsible placed value on a visually appealing solution in the color variant black. Together with the Aachen-based company, the Spelsberg team developed the right solution for accommodating all components for the charging systems, which meets all aesthetic and technical requirements.
Download
EMR Analysis
More information on Günther Spelsberg GmbH + Co.KG: https://www.spelsberg.com/ + Spelsberg is a market leader in the electrical industry, with 118 years of experience in the area of electrical installation and enclosure technology.
The high innovative capacity of this family-run business has resulted in numerous patents and provides solutions that are quick and easy to install, and that are impressive thanks to their long service life and ease of maintenance. The developers not only have an eye on the latest status of standards, but also on new markets and trends within energy and building technology.
At present, the range offered by this German company steeped in tradition includes well over 5,000 widely available items, including junction boxes, small distributors, terminal block enclosures, meter enclosures and industrial enclosures.
More information on Till Fastabend (Managing Partner, Günther Spelsberg): https://www.spelsberg.com/imprint/ + https://www.linkedin.com/in/till-fastabend-0b17b6a9/
More information on Holger Spelsberg (Managing Partner, Günther Spelsberg): https://www.spelsberg.com/imprint/ + https://www.xing.com/profile/Holger_Spelsberg
More information on GEOS by Spelsberg: https://www.spelsberg.com/geos-industrial-and-outdoor-enclosures/ + The industrial and outdoor enclosure. Perfectly thought-through for harsh conditions.
GEOS has especially been developed for the application in the industrial and outdoor area. The enclosures designed for a high protection class, are extremely robust and provide various details that make them easily mountable and time-saving.
Strong, durable materials withstand strong weather conditions like sun radiation, wind and precipitation without problems. The patented design of the enclosure, cover and the new and innovative seal system "Drain Protect" provide for safe seal that reliably withstands moisture, dust, and dirt.
Certifications  for the most varied applications give the user a secure feeling at all times.
More information on aixACCT: https://www.aixacct.com/en/ + aixACCT is the Leader in Piezoelectric Material Testing and one of the best resources for customized characterization setups. aixACCT Systems specializes in piezoelectric materials. As a technological leader and experienced specialist, we continuously develop characterization solutions so that you can achieve your goals quickly and reliably. We are driven by our desire to keep pushing the limits of possibility. We rethink technologies and constantly adapt them to your needs.
More information on Dr. Stephan Tiedke (CEO, aixACCT SYSTEMS): https://de.linkedin.com/in/stephan-tiedke-5358293b
More information on The German Institute for Standardization (DIN): https://www.din.de/en + DIN and its subsidiaries provide comprehensive services for national, European and international standards work. We offer our customers a global network and over 100 years' experience.
DIN Standards are the results of work at national, European and/or international level. Anyone can submit a proposal for a new standard. Once accepted, the standards project is carried out according to set rules of procedure by the relevant DIN Standards Committee, the relevant Technical Committee of the European standards organization CEN (CENELEC for electrotechnical standards) or the relevant committee at the international standards organization ISO (IEC for electrotechnical projects).
All stakeholders can participate in this work, including manufacturers, consumers, businesses, research institutes, public authorities and testing bodies. They send experts to represent their interests within DIN's working bodies, which are overseen by some 70 standards committees, each of which is responsible for a specific subject area. For work at European and international level, the DIN standards committees send experts to represent German interests within CEN and ISO, respectively. DIN staff members coordinate the standardization process and are responsible for overall project management, ensuring the uniformity and consistency of the German standards collection.
Standards are developed with full consensus, that is, they are developed by experts with the aim of arriving at a common standpoint, taking the state of the art into consideration.
DIN Standards are reviewed at least every five years. If a standard no longer reflects the current state of technology, it is either revised or withdrawn.
EMR Additional Notes:
IP ratings (Ingress Protection):

A two-digit number established by the International Electro Technical Commission, is used to provide an Ingress Protection rating to a piece of electronic equipment or to an enclosure for electronic equipment.
The protection class after EN60529 are indicated by short symbols that consist of the two code letters IP and a code numeral for the amount of the protection.
Example: IP65 (NEMA 4)
The two digits represent different forms of environmental influence:

The first digit represents protection against ingress of solid objects.
The second digit represents protection against ingress of liquids.

The larger the value of each digit, the greater the protection. As an example, a product rated IP54 would be better protected against environmental factors than another similar product rated as IP42.