Southwire – Cara Herzog Named Chief DEI Officer at Southwire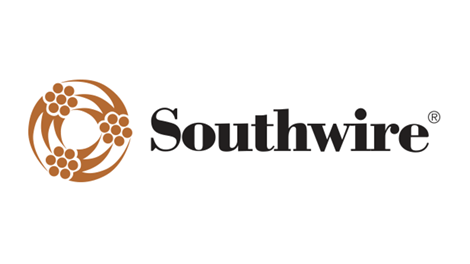 In support of Southwire's continued commitment to create a diverse, equitable and inclusive organization and industry, Cara Herzog, vice president of Diversity, Equity and Inclusion (DEI) has been named as the company's Chief DEI Officer and will now report directly to President and CEO Rich Stinson as part of the company's Executive Leadership Team (ELT).
"This is an exciting moment for me personally, but it's also exciting for Southwire," said Herzog. "Viewing DEI as a function of the business and emphasizing our efforts at the executive level show that we are truly committed to diversifying ourselves commercially and creating a more equitable workplace experience. This is a moment for us to pause, celebrate our progress and prepare for future growth."
Southwire's ever-evolving DEI strategy is currently focused on six key areas of impact: People Leaders, Inclusive Workforce, Employee Resource Groups (ERGs), Reputation and Community, Equity and Governance and Value and Supply Chain. These areas allow Southwire to focus on the internal engagement of team members and forge meaningful external partnerships with a wide variety of organizations, including Catalyst, Women in Manufacturing, Wounded Warrior Project®, the Atlanta University Center Consortium (AUCC), CHRIS 180 and more.
"Since I joined the company in 2016, we have grown and matured in our commitment to DEI," said Stinson. "Cara's promotion is the next right step in this journey, and I know that her team will continue to do an amazing job. I believe this sends a message to others in our industry that DEI is critical to our success, and it further positions us to be generationally sustainable for the next 100 years and beyond."
In 2020, Stinson was proud to represent Southwire by signing the CEO Action for Diversity and Inclusion™ Pledge to show the company's commitment to support a more inclusive workplace for team members, communities and society at large. Over the past seven years, the company has worked to hire more females, individuals from underrepresented communities (URCs) and veterans, and for the fourth consecutive year, Southwire was recognized by DiversityJobs.com as a Top Diversity Employer.
"Research has proven that companies are more engaged, innovative, productive and profitable when they lead with DEI," said Fernando Esquivel, executive vice president and Chief People & Culture Officer. "We want to be an employer of choice, to attract, retain and develop talent and help team members feel equipped to do their best work every single day. Cara's new role and her continued leadership in this space align perfectly with Southwire's core values of trust, consistency, empowerment and inclusion."
Cara began her career at Southwire in 2014 as a training specialist and held many roles within the company's People & Culture team before stepping into her current position. She earned a bachelor's degree in political science from the University of West Georgia and is committed to Giving Back by serving with organizations like Women in Manufacturing, Society for Diversity, Project GIFT, Women's Resource Center, Wounded Warrior Project, Advocates for Remarkable Citizens and All Terrain Georgia.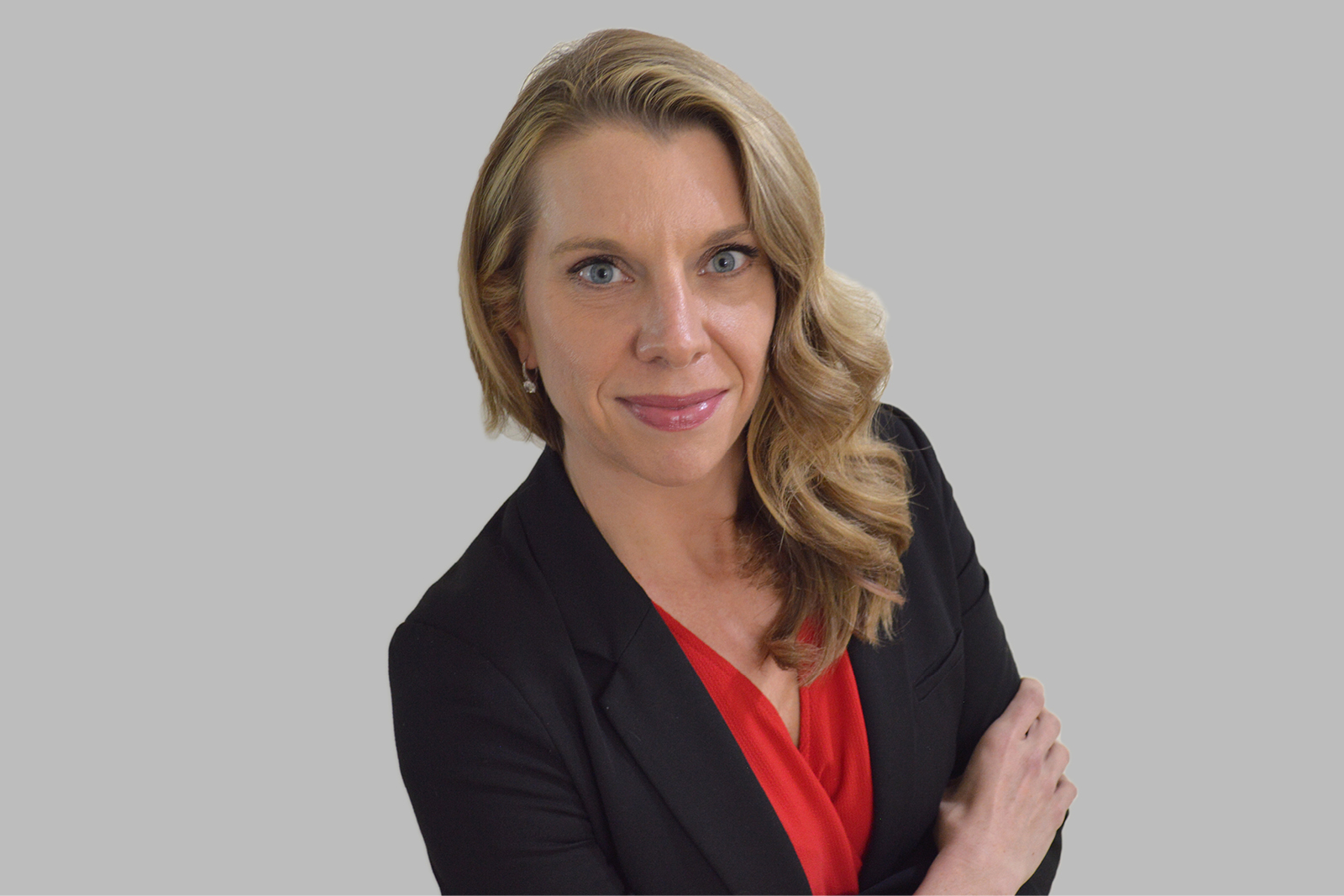 In addition to volunteering with these groups, Cara is Vice Chair of the Manufacturers Alliance® Diversity & Inclusion Council and a Board Member for the Aimee Copeland Foundation, and she previously served as Chair of the Women in Manufacturing Education Foundation Board.
Cara and her husband, Matt, reside in Carrollton, Ga., with their two children, BG and Hayes. Outside of her professional and community commitments, she enjoys spending time with her family, running, hiking, exploring new places and cheering on her favorite teams: the Georgia Bulldogs and Atlanta United.
For more information about Southwire's DEI initiatives, please visit the company's website at www.southwire.com/dei. For more Southwire news, visit www.southwire.com/newsroom.
EMR Analysis
More information on Southwire: See the full profile on EMR Executive Services
More information on Rich Stinson (President and CEO, Southwire): See the full profile on EMR Executive Services
More information on Fernando Esquivel (Executive Vice President and Chief People & Culture Officer, Southwire): See the full profile at EMR Executive services
More information on Cara Herzog (Chief DEI Officer, Southwire): See the full profile on EMR Executive services
More information on the DEI Strategy by Southwire: https://www.southwire.com/dei + This mission is driven by seven areas of focus: employee resource groups, inclusive recruiting, talent development, suppliers, giving back, advocacy and external partnerships.
More information on Southwire's Project GIFT: https://www.southwire.com/sustainability/giving-back + Southwire's Giving Back goal is to enable and engage our workforce in building more sustainable communities. Specifically, we are seeking to launch electronics recycling programs in 100% of the communities in which we operate by 2023.
More information on Wil Rainey (Project GIFT Coordinator, Southwire): See the full profile on EMR Executive Services
More information on the Southwire 6 Employee Resource Groups (ERG): https://www.southwire.com/dei/employee-resource-groups + Southwire's Employee Resource Groups (ERGs) were created as a place for team members to connect and collaborate across shared differences and celebrate the value of diversity within the organization. Southwire has six active ERGs that provide opportunities for learning, connection and development across the company. While these teams focus on bringing awareness around specific groups, ALL team members are welcome to be a part of each ERG.
Women's network

Created in 2014, Women's Network was established to inspire employees to create an environment that embraces inclusivity with an emphasis on women. It is an avenue to encourage networking, embrace collaboration and empower current and inspire future leaders.
Spectrum:

Created in 2015, Spectrum's mission is to value all underrepresented minorities. By serving as a vital resource to the organization, we will foster an environment that encourages the investment in the development and engagement of the entire spectrum of Southwire's people.
NEXTgen:

Created in 2015, NEXTgen was established as an avenue for all age groups to encourage networking and embrace collaboration, with a focus on personal and professional growth and development.
TEAM:

Created in 2017, T.E.A.M. was established to ensure the workforce is diverse in all levels of leadership throughout manufacturing facilities to achieve business results. We want to instill a culture of acceptance of all people and develop systems that are more than just words on paper, but inclusion in action.
VETERANS NETWORK:

Created in 2018, Veterans Network was established to enrich the lives of veterans at Southwire, by providing opportunities to serve through veteran outreach and awareness events, and engage in network and career growth opportunities.
ALLIED:

Created in 2018, ALLIED advocates for a work environment that respects, welcomes and supports people of all sexual and gender identities and enables them to bring their whole selves to work, allowing them to perform to their full potential.
More information on Catalyst: https://www.catalyst.org/ + Workplaces that work for women.
Catalyst is a global nonprofit supported by many of the world's most powerful CEOs and leading companies to help build workplaces that work for women.
Since 1962, our preeminent thought leadership—including unparalleled workplace expertise and actionable research— has helped accelerate progress for women through workplace inclusion.
We provide holistic end-to-end solutions and equip companies with the strategy and tools they need to make change and measure impact at their organizations.
Working with an impactful global community of 500+ Supporter companies, we learn and share leading practices and build positive change.
More information on Women In Manufacturing (WIM) Association:  https://www.womeninmanufacturing.org/ + Women in Manufacturing (WiM) encourages the engagement of women who have chosen a career in the manufacturing industry. Our members share perspectives, gain cutting-edge manufacturing information, improve leadership and communication skills, participate in mentoring programs and network with industry peers.
More information on Allison Grealis (President, Women in Manufacturing Association):  https://www.linkedin.com/in/allison-grealis-1a234919/
More information on Wounded Warrior Project® (WWP): https://www.woundedwarriorproject.org/ + Wounded Warrior Project (WWP) began in 2003 as a small, grassroots effort providing simple care and comfort items to the hospital bedsides of the first wounded service members returning home from the conflicts in Iraq and Afghanistan. As their post-service needs evolved, so have our programs and services. Today, through our direct programs in mental health, career counseling, and long-term rehabilitative care, along with our advocacy efforts, we improve the lives of millions of warriors and their families.
More information on the Atlanta University Center Consortium (AUCC): https://aucenter.edu/ + We advance the civic mission of our member institutions. The Atlanta University Center Consortium, a 501 (c)(3) non-profit corporation under the laws of the State of Georgia, formed in 1929 to operate on behalf of its member institutions–Clark Atlanta University, Morehouse College, Morehouse School of Medicine, and Spelman College—is the world's oldest and largest association of historically Black colleges and universities. The Consortium is a vibrant intellectual community with a long tradition of scholarship, service, and community engagement.
More information on CHRIS 180: https://chris180.org/ + CHRIS 180 helps children, young adults, and families through mental health counseling at the CHRIS Counseling Center; group homes for abused and neglected children in foster care; adoption services; a Drop-In Center for homeless young adults; permanent supportive housing program for single and parenting youth, ages 17-24, who are homeless or have aged out of the foster care system; in-home programs; and re-entry programs that work to strengthen families. CHRIS 180's holistic approach enables children, youth and families to change the direction of their lives and become self-sufficient, contributing adults despite challenging circumstances.
With the goal of expanding impact, training is provided, not only for CHRIS 180 staff, but also for the broader community through the CHRIS Training Institute, with a focus on trauma-informed care, best clinical practices and effective prevention.
Programs and services are supported by a commitment to excellence in governance and management; investments in people, facilities, and technology; and engagement with the community.
More information on the CEO Action for Diversity and Inclusion™ Pledge: https://www.ceoaction.com/ + CEO Action for Diversity & Inclusion™ is the largest CEO-driven business commitment to advance diversity and inclusion in the workplace.
CEO Action for Diversity and Inclusion™ was co-founded in 2017 on a shared belief that diversity, equity and inclusion is a societal issue, and that collaboration and bold action from the business community – especially CEOs – is vital to driving change at scale.
CEO Action is now the largest business-led initiative to advance DEI in the workplace, with more than 2,400 CEOs having pledged to create more inclusive cultures while not being afraid of having difficult conversations about diversity, equity and inclusion.
EMR Additional Notes:
DEI (Diversity, Equity and Inclusion):

https://dei.extension.org/ + Diversity is the presence of differences that may include race, gender, religion, sexual orientation, ethnicity, nationality, socioeconomic status, language, (dis)ability, age, religious commitment, or political perspective.

Equity is promoting justice, impartiality and fairness within the procedures, processes, and distribution of resources by institutions or systems.
Inclusion is an outcome to ensure those that are diverse actually feel and/or are welcomed.  Inclusion outcomes are met when you, your institution, and your program are truly inviting to all.