Sonepar – Sonepar Completes a Record Number of Acquisitions in 2022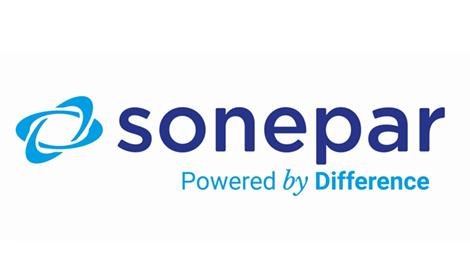 Last week, Sonepar released its 2022 Key Figures with outstanding results, reinforcing our undisputed leadership position in the B-to-B distribution of electrical products, solutions, and related services (read full Press Release here).
Not only was 2022 a historic year in terms of performance, reaching a new record with sales of €32.4 billion, but it was also an exceptional year for M&A: Sonepar completed an unprecedented 20 acquisitions, incorporating both generalist and specialist companies (industry, HVAC, utilities, photovoltaic), into its portfolio.
These acquisitions represent 183 new branches and 2,100 new associates joining the Group – a warm welcome to you all!
Over the past 20 years, acquisitions represent 60% of total growth, and the group has made 200+ acquisitions accounting for more than €10 billion in sales.
Learn more about Sonepar's acquisition strategy here: Acquisitions | Sonepar
EMR Analysis
More information on Sonepar: See the full profile on EMR Executive Services
More information on Philippe Delpech (CEO, Sonepar): See the full profile on EMR Executive Services
More information on Aztec Electrical Supply Inc. (Sonepar Canada): https://www.aztecsupply.com/ + Aztec Electrical Supply is one of the most dynamic, fastest growing electrical and automation distributors in Canada. We specialize in supplying quality automation and electrical products to electrical contractors, manufacturing plants, O.E.M.s and custom machine builders. Our comprehensive inventory includes electrical and pneumatic products for breakdowns and emergencies, as well as everyday contractor and MRO requirements. We also work closely with our Partners to source specialty products that may be required for major projects.
Our primary focus is to provide electrical contractors, manufacturing facilities and machine builders with a single source for the sales and support of all electrical controls and automation components.
Aztec will add over 100 associates to the Sonepar network in Canada and is expected to record sales revenues of over $70 million in 2022.
More information on Autologic Systems (Routeco): https://www.autologic-systems.co.uk/ + We have been providing specialist software and consulting services to the logistics industry since 1993. We provide the best in supply chain software and services – optimising your design, operations and transport every step of the way.
AutoLogic Systems Ltd was founded in 1993 and we soon established ourselves as leading providers of simulation products, consulting and related services.  We have continued to expand and today offer a unique range of solutions for improving efficiency in the manufacturing, transport and logistics sectors.
Within the Modelling and Virtual Commissioning area, we provide solutions for demonstration, simulation and controls testing.  We are a Value Added Reseller of Emulate3D by Rockwell Automation, with years of experience in consulting, training and supporting the software.
You can also optimise case, pallet and vehicle/container utilisation with our powerful range of software from our international partners TOPS Software and Go-Comet.
Our solutions for Asset Condition Management, using our PerfectR software, allow you to efficiently maintain, report on and manage a complex asset base.
More information on Electro Meers (Cebeo): https://www.openingsurengids.be/electro-meers/heusden-zolder/1 + Electro Meers is a distributor of electro-technical material based in Heusden-Zolder. Founded 33 years ago by Marc Meers, it is specialised in electrotechnical material, lighting and services for residential, industrial and private applications. With their team of four professionals, the company has a strong local anchoring and in recent years has achieved impressive organic growth.
Electro Meers account for an annual turnover of approximately €5 million and 4 associates in one branch.
More information on ELCO elektro, s.r.o. (Sonepar Cesza Republika): https://www.elco-mb.cz/ + A company with a long tradition and its own stone shop – a warehouse in Mladá Boleslav. We offer our customers a wide range of electrical installation materials.
Founded in 1993 and located in Mladá Boleslav and Kralupy nad Vltavou, this electrical installation material wholesaler has an annual turnover of around EUR 7 million.
More information on MD-Vill Kft. (Sonepar Hungary): https://www.mdvill.hu/ + MD-Vill Kft. was founded on January 1 in 1998 as a 100% hungarian owned company. We pointed out the retail and wholesale of electrical installation materials, devices and apparatus as our profile. We execute electrical implementation as well with subcontractors.
We were constantly developing the structure and operation of our company to fit the needs of our customers. As a result of this we created a site for our company under Tatabánya, Búzavirág út 7, where a team of 6 professionals are at service for our current and future customers.
Since 1998, MD-VILL actively carries out activities in topics of industrial automatization, power distribution, metrology, electrical devices and apparatus, lighting technology, cables and wires.
Our commercial unit consist nearly 500 m2 of stores and warehouses.
The optimal structure and amount of our invetory makes us able to serve all the needs of our customers, either from stock or with quick delivery times. Our contracted partners are granted delivery country-wide.
From 16 November 2022 Sonepar Hungary Kft. took over the electricity trading activities of MD-Vill Kft. in Tatabánya.
More information on Shanghai Dahua Network & Electric Technology Co., Ltd. (Sonepar China): http://www.dahua.net.cn/ + Shanghai Dahua Bus Electric Technology Co., Ltd. was established in 1989 (formerly known as Shanghai Dahua Computer Electric Company). The company has more than 50 employees, of which 24 are technical and R&D personnel accounting for nearly half. After more than 20 years of development, the company has become an enterprise integrating project research and development, engineering implementation, product sales, technical services, technical training and project consulting in the field of automation control and electrical transmission.
The company has a complete technical team (all kinds of professionals). This is also the basis for maintaining long-term relationships with the company's customers in various industries; at the same time, the company is also committed to the development and cooperation of OME customers in various industries. In the field of automation and control, Dahua does not necessarily have a pure product price advantage, but we must have a leading technology advantage. .
62% are old customers with more than 10 years, and 38% are new customers.
With its 50 employees, the company achieved an annual turnover of €73 million in 2021.
More information on Jin Sun (General Manager, Shanghai Dahua Network & Electric Technology Co., Ltd.): http://www.dahua.net.cn/?about_12/
More information on Masibus Automation and Instrumentation Pvt Ltd (Sonepar India): https://www.masibus.com/ + The brand Masibus started its journey in 1975 as a small company with a handful of people, and has now grown into a large organization with more than 280 people in its work force. Masibus recorded approximately €10 million sales in 2021.
Having been around for more than four decades, the company is still strongly rooted in the ethical principles laid down by the founding fathers. After the initial baby steps, and with the Indian economy opening up in 1991, Masibus steadily expanded operations and moved to our current headquarters in Gandhinagar, Gujarat. Since then, we continue to serve as solution providers in industrial automation and instrumentation segment to customers within the country and across the globe.
Recognized as one of the premier industrial automation solution providers, Masibus serves nearly 20,000 customers in about 50 vertical industrial segments, offering products, solutions and services through 8 regional offices and a wide network of Dealers and System Integrators.
Our goal is to exceed the expectations of every customer by offering innovative industrial automation solutions, outstanding customer service and greater value addition, thereby optimizing process functionality and improving operation efficiency of the industry. Our team is distinguished by their functional and technical expertise combined with their hands-on experience, thereby ensuring that our customers receive the most effective and value based solutions for their requirements.
Masibus has been quick to adopt and incorporate new technologies like Ethernet and Wireless into the industrial automation solutions that are offered. Today, we have many proven track records of every conceivable product and solution in SCADA/PLC/DCS platforms that have been successfully installed at several sites. The export-worthy quality of our products and solutions stands out as differentiator for Masibus becoming a globally accepted company, enabling us to find our footing in the Middle East, Africa, Europe and Far East countries. Masibus operates an international office in Sharjah, UAE.
More information on Krishnamurthy Subramaniam (Managing Director, Masibus Automation and Instrumentation Pvt Ltd): https://www.masibus.com/about-us/ + https://www.linkedin.com/in/krishnamurthy-subramaniam-7b8150106/
More information on Elettrica Majorano Srl (Sonepar Italy): https://www.majorano.it/ + Since 1947 Majorano has been distributing industrial and civil electrical equipment for the most important companies in the sector. Constantly evolving to guarantee professionalism and technical advice to professionals in the sector.
More information on CioffiRenato (Sonepar Italy): http://www.cioffirenato.it/ + CioffiRenato is located in Casarano and is a leading company in the area of ​​the province of Lecce, which deals with wholesale electrical materials and has been at your service for many years with professionalism, courtesy and dedication to the work of others. It supplies all companies in the plant engineering sector with any type of material, also addressing private individuals on site. The company is now synonymous with reliability and punctuality of delivery, a company that dreams and puts the customer at the center of its management policy, aiming for maximum satisfaction at 360 °.
More information on DIME srl (Sonepar Italy): https://www.dimesrl.it/ + Dime srl is a family-run company that has been operating for 35 years in the area, is active in Abruzzo, where it distributes electrical products for systems, industrial automation, home automation, photovoltaic systems and is present in the professional security sector.
The degree of specialization in sectors with the highest technological content is high: considerable and continuous investments are made in the training of technical personnel in industrial automation, domotics and in the field of exploitation of renewable energies, in particular photovoltaics, an area in which the The company can provide design support as well as the supply of materials and the construction of systems.
Even the lighting sector has undergone great evolution: today DIME stands as a reference point for every type of customer, from the private to the professional, guaranteeing the necessary consultancy and offering a vast range of lighting solutions: two exhibitions dedicated to light, the new showroom on the first floor of the San Giovanni Teatino branch and the one in the Tortoreto branch.
An even more specialized sector, and in full development, is the one dedicated to safety systems. In San Giovanni Teatino, next to the headquarters, professional products and software are dealt with for the creation of integrated systems of advanced home automation, for the centralized management of access control and video surveillance, and for fire detection with multiple technology systems.
More information on Rexel Spain (Sonepar Ibérica): https://www.rexel.es +
46 Points of sale
14.000 References in permanent stock
15.000 Customers
1.000 providers
10.000 m2 for material storage
500 Employees
More information on Marc Schoettel (CEO Rexel Spain, Rexel): See the full profile on EMR Executive Services
More information on Rexel Portugal (Sonepar Ibérica): https://www.rexel.pt + 36 years of Rexel in Portugal
1985: Acquisition of Mectel, Lda.
1995: Acquisition of Somil, SA | Merger with Mectel, Lda. | Creation of Mectel, SA
1997: Acquisition of Tecnitel, Lda.
2001: Acquisition of Seivil Lda. and Jemilux, Ltd. | Merger of Mectel SA and Tecnitel Lda. | Creation of Rexel SA
2002: Opening of the Logistic Center in Montijo
2006: Launch of PromoXL, the biggest promotion in electrical equipment
2007: Launch of E-commerce, the first online ordering platform in the Portuguese market
2008: Opening of stores in Gaia and Viseu
2009: Headquarters move to Lisbon (Parque das Nações)
2010: Renovation of the Torres Vedras store
2011: Change of premises of the Póvoa de Santo Arião store
2012: Change of premises of the Forte da Casa store
2013: Change of premises of the Abóboda store
2014: Creation of the Rex&Go Service
2015: Organization of the first edition of ExpoRexel with 52 manufacturers and more than 3,000 visitors
2016: Organization of the Rexel SHow action in the 16 stores
2017: Organization of the second edition of ExpoRexel
2018: Launch of the Ecommerce 2.0 ordering platform | Renovation of the Seixal store
2019: Launch of the Online Store
2020: Launch of the Click & Collect service, with collection in 1 hour, in all Rexel stores
2021: Implementation of EDI with customers and suppliers
More information on Carlos Teles (Managing Director Rexel Portugal, Rexel): See the full profile on EMR Executive Services
More information on COLD & CO SAS, known as CD-Sud (Sonepar France): https://www.cd-sud.com/ + ENERGY IS IN OUR NATURE
Every day, our teams are driven by a common ambition: to be the leading distributor of renewable energy solutions, serving a sustainable future.
Thanks to our expertise and the construction of a privileged relationship, we support the growth of installers who trust us.
COLD & CO recorded a remarkable development of its activities in the last five years, reaching a turnover of €140 million in 2021 and employing 215 associates.
Created by Richard Tosolini, the company was born in 1996 in the beautiful city of Marseille. Very quickly, CD SUD was recognized by professional building craftsmen for its know-how in advising and technical monitoring of heating, air conditioning, ventilation and other complementary systems.
In 2017, Romain Tosolini took over the management of the company, which has been growing for more than 20 years. Dynamic and agile, CD SUD remains the leader in the distribution of heating and air conditioning equipment to professionals, relying on a logistical strike force throughout the Great South.
From its beginnings, CD SUD chose to be a different company: not only recognized for its professionalism, its technical skills, the reactivity of its teams, its quality of service, but also favoring human relations.
More information on Romain Tosolini (President, COLD & CO): https://www.linkedin.com/in/romain-tosolini-38a03612/
More information on Alliantz (Sonepar France): https://alliantz.fr/ + For more than 20 years, the same passion and the same energy have driven us. Over the years, we have managed to develop activities adapted to the needs of a constantly changing society. Innovations, partnerships, the deployment of agencies throughout the territory are all elements that allow us today to offer you high-performance service and products.
Alliantz is a leading player in the French photovoltaic market and is known for its high level of technical expertise dedicated to specialized installers of solar solutions in the residential and small commercial segment.
Alliantz has recorded an outstanding development of its activity over recent years, reaching a revenue of approximately €60 million in 2022, serving over 1,000 customers and employing 50 associates.
More information on Anthony Neel (President, Alliantz): https://www.linkedin.com/in/anthony-neel-1b369045/
More information on Maxel Materiais Elétricos Ltda. (Sonepar Brazil): http://maxel.com.br + Large distributor of electrical materials in Brazil, present in the market since 1993. The conclusion of the process is still pending approval by the Administrative Council for Economic Defense (CADE). Maxel, with more than 250 employees, its specialized sales team and its 15 branches in the states of São Paulo, Rio de Janeiro, Espírito Santo, Paraná, Santa Catarina, Rio Grande do Sul and Goiás, will join forces with the Sonepar Group's operations in the country. Maxel has been operating in the electrical materials market since 1993, with more than 200 employees, in an area of over 5,000m. All processes are 100% computerized, managing more than 140,000 items from the most renowned brands. Surely one of the largest stocks on the market.
We operate in the segments of Industry, Civil Construction, Installers, Public Bodies and end consumers throughout Brazil.
We offer service through contract: "Just in Time', Consignment and "In Company" store
Expert sales team and technical support through our application engineers. The conclusion of the process is still pending approval by the Administrative Council for Economic Defense (CADE).
More information on Professional Electric Products Co., Inc. (PEPCO) (Sonepar USA): https://www.pepconet.com/ + Pepco, a premier electrical solutions distributor and packager, meets the needs of its customers by providing them with a full line of quality products, support personnel, and expert services.
We offer complete solutions for all of our customers' electrical needs. Our service-oriented professionals and engineers are equipped to create customized solutions designed to meet our clients' individual demands.
We are fully committed to supporting our clients at every level of their business, through any stage of any project. From design and support, to successful implementation, we are committed to your business's success.
With thousands of products from over 200 of the industry's top manufacturers; we are your complete source for electrical solutions.
A family-owned business headquartered in Eastlake, Ohio, since 1968, PEPCO will add 10 branch locations and 190 associates in Ohio and Pennsylvania to the Sonepar network in the United States. PEPCO is expected to record sales revenues of over $300 million for 2022.
More information on NEDCO Supply (Codale): https://www.nedco.com/ + Full-service wholesale distributor of commercial, residential, Industrial and low voltage electrical components. NEDCO Supply has several divisions in order to serve our customers better.
NEDCO Supply is proud to be the leading supplier of electrical supplies, lighting and distribution equipment, data/communications, CCTV, and audio-video products for the Las Vegas Valley and surrounding areas. We have been committed to assisting our customers business growth, and in the process, we have grown ourselves. Now servicing accounts worldwide…
More information on Rockingham Electrical Supply Co. (NorthEast Electrical (Needco)): https://www.rockinghamelectric.com/ + As a third-generation, family-owned, full-service electrical supply, Rockingham Electrical Supply Company boasts a proud tradition of professionalism, experience and capability. It's our brand and how we take care of our customers. The skilled team at Rockingham Electric prides itself on selling quality, well-known products and bringing value to our customers; including residential, commercial or industrial customers, electrical contractors, builders or homeowners. Whether the project is a new construction, retrofit, renovation or upgrade, our priority is delivering expert solutions to our customers every time they step foot in one of our ten locations.
Operating in Massachusetts, New Hampshire and Maine, Rockingham Electrical joins Sonepar with 10 branch locations and over 100 associates.
More information on Advance Electrical (World Electric): https://advanceelectrical.net/ + We are specialists at matching our service with the best contractors in our region and we pride ourselves on delivering outstanding quality, products, and support.
We realize we can't be all things to all contractors and companies. We provide tremendous value to our contractors by filtering out the work that isn't right for us. We have eliminated the need for credit managers, middle managers, and others that don't add value to the services we provide.We in turn utilize those resources for tasks that directly impact how we service our customers.
Contractors say they like us because, "They treat our business with respect."
We've grown because we know the business we are in and we know how to anticipate the changing needs of our clients and customers. We do it every day and our results are our best advertising.
More information on Basin River Electrical Supply (Crawford Electric): N.A. + Family-owned business since 1981. Basin River is a locally owned and operated electrical distributor, specializing in industrial, utility, commercial, and marine markets.