SOCODA – SOCODA renews its digital fairs!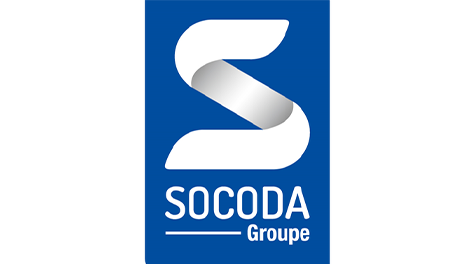 For SOCODA, a multi-specialist alliance of independent distributors serving construction and industry companies, the year 2023 begins with the return of its digital fairs, which will be held in February and March.
The first edition will be devoted to the Pro and Industry Tools branch from February 08 to 09 for the very first time. while the second edition to be held on March 15 and 16 will be devoted to the Decoration branch for the second consecutive year!
During these 2 editions, nearly 114 suppliers, 70 for the Pro and Industry Tools branch and 44 for the decoration branch, will share on their virtual stand, their virtual booth, their expertise and their dedicated offers!
These four cumulative days will accompany the business by offering independent distributors the opportunity to meet the different suppliers present.
On the program: meetings and exchanges on news and expertise, but also proposals for exclusive offers in a context that allows you to forge new bonds of trust, without having to travel.
With the renewal of its digital fairs, SOCODA continues its digitalization strategy, always focused on business, for the benefit of its distributors and partners.
Back in pictures on the 2022 editions: https://youtu.be/BCwKQQ7mA
EMR Analysis
More information on SOCODA: https://www.socoda.fr/ + SOCODA is an alliance of 200 independent distributors serving building companies and industry, organized into five professions: Steels, Decoration, Electricity, Professional Tools and Industry and Sanitary Heating. It adresses its distributors by offering them a negotiating force and a service platform to pool their resources, develop and sustain their business. The network has more than 1,000 points of sale, 11,000 employees, 1,000 supplier partners and 440,000 professional customers for a turnover of €3,3 billion.
More information on Pauline Mispoulet (President of the Management Board, SOCODA): See the full profile on EMR Executive Services