Siemens – Siemens to acquire Mass-Tech Controls' EV division, expanding eMobility offering in India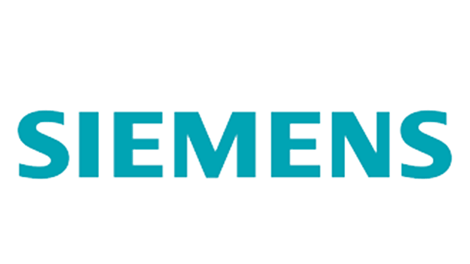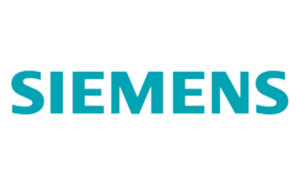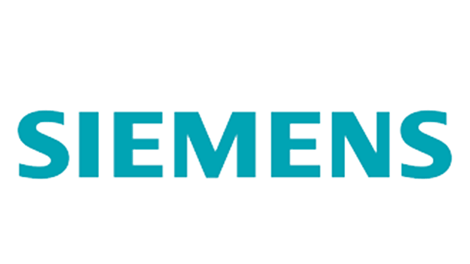 Acquisition to strengthen Siemens' capability to address fast-growing demand for electric vehicle charging infrastructure in India, expand local market presence, enable creation of export hub
To scale up Siemens' range of e-mobility solutions in India, complementing its global portfolio
Closing subject to fulfilment of condition precedents as agreed between the parties and receipt of requisite regulatory, statutory and other approvals
In a step to address the fast-growing demand for electric vehicle (EV) charging infrastructure in India, Siemens Limited, signed an agreement today to acquire the EV division of Mumbai-based Mass-Tech Controls Private Limited. The division is engaged in design, engineering and manufacturing of a wide range of AC chargers, and 30 to 300kW capacity DC chargers for various end applications for EVs. The cost of the acquisition is approximately Rs. 380 million (EUR 4.3 million) on a cash free and debt free basis and subject to other adjustments that are mutually agreed between the parties to the transaction.
Closing of the acquisition is subject to fulfilment of condition precedents as agreed between the parties and receipt of requisite regulatory, statutory and other approvals. Post the acquisition, the EV division of Mass-Tech Controls will be fully integrated into the e-Mobility Business Unit of the Smart Infrastructure Business, Siemens Limited.
While Siemens is active globally in the e-mobility infrastructure space for more than a decade, the addition of products will complete Siemens India's portfolio of e-mobility solutions and will address the needs of the Indian market. The Indian market has unique requirements such as lower power rating and parallel charging.
"The fast-evolving e-mobility infrastructure market in India is important for Siemens due to its high growth potential. The enhanced portfolio will enable Siemens to meet market requirements such as homologation and local value-add with cost-competitive solutions. With this acquisition, we now have a strong platform to address our customers' needs with locally designed and produced products," said Markus Mildner, CEO of eMobility at Siemens Smart Infrastructure.
Subhash Patil, Chairman and Managing Director, Mass-Tech Controls Private Limited, said, "We are extremely delighted with the acquisition of our business by Siemens, one of the most well-recognized and respected organizations globally. Electric vehicle solutions from Mass-Tech Controls will perfectly complement and strengthen Siemens' own existing portfolio of electric vehicle charging infrastructure solutions, helping provide higher value to customers."
Encouraged by the FAME-II policy of the Government of India and electric vehicle policies notified by various state governments, the electric vehicle market in India is in the midst of a transformation.
EMR Analysis
More information on Siemens: See the full profile on EMR Executive Services
More information on Dr. Roland Busch (President and CEO, Siemens AG): See the full profile on EMR Executive Services
More information on Siemens Smart Infrastructure: https://new.siemens.com/global/en/company/about/businesses/smart-infrastructure.html + Smart Infrastructure is shaping the market for intelligent, adaptive infrastructure for today and the future. It addresses the pressing challenges of urbanization and climate change by connecting energy systems, buildings and industries. SI provides customers with a comprehensive end-to-end portfolio from a single source – with products, systems, solutions and services from the point of power generation all the way to consumption. With an increasingly digitalized ecosystem, it helps customers thrive and communities progress while contributing toward protecting the planet. SI creates environments that care. Siemens Smart Infrastructure has its global headquarters in Zug, Switzerland, and has around 72,000 employees worldwide.
More information on Matthias Rebellius (Member of the Managing Board and CEO of Smart Infrastructure, Siemens AG): See the full profile on EMR Executive Services
More information on Siemens eMobility Solutions: https://new.siemens.com/global/en/products/energy/medium-voltage/solutions/emobility.html + Together with visionary customers, we make eMobility a reality – today and for tomorrow.
Electromobility is the norm. To make it a reality, we are cooperating with OEMs, utilities, fleet operators, companies, cities and end customers alike. Our contribution is not just products, but complete solutions for electromobility that combine many years of know-how, innovative software and high-performance products.
More information on Markus Mildner (CEO eMobility, Siemens Smart Infrastructure, Siemens): See the full profile on EMR Executive Services
More information on Mass-Tech Controls Pvt. Ltd: http://www.masstechcontrols.com/ + MASS-TECH was established in the year 1993 by Mr. Subhash Patil, who is an electrical engineer with the specialization in Industrial Electronics & Micro Processor control application. Over the years, Mass-Tech has established itself as leading manufacturer of Industrial battery chargers and control panels.
Mass-Tech Controls Pvt. Ltd. are manufacturers of DC UPS comprising of Battery Charging Equipments, DC Distribution Boards, DC-DC Converters, Polarization Rectifiers, Cathodic Protection, LV Switchgear Panels and allied equipments required for no break DC supply system for power station applications, refineries, petrochemicals, process industries, etc. along with of batteries of various types, viz. Ni-Cd, lead acid, SMF VRLA type, Lithium ion battery, etc.
Mass-Tech is ISO 9001-2015 certified by International Certification Services accredited by Joint Accreditation System of Australia & New Zealand.
More information on Subhash Narayan Patil (Chairman and Managing Director, Mass-Tech Controls Pvt. Ltd): http://www.masstechcontrols.com/leadership.html + https://www.linkedin.com/in/subhash-narayan-patil-074144b5/
More information on the FAME-II Policy of the Government of India: https://fame2.heavyindustries.gov.in/ + Government has approved Phase-II of FAME Scheme with an outlay of  Rs. 10,000 Crore for a period of 3 years commencing from 1st April 2019. Out of total budgetary support, about 86 percent of fund has been allocated for Demand Incentive so as to create demand for Electric Vehicles (xEVs) in the country. This phase aims to generate demand by way of supporting 7000 Electric Buses (e-bus), 5 lakh Electric Three Wheelers (e-3W), 55000 Electric Four Wheeler Passenger Cars (including Strong Hybrid) (e-4W)and 10 lakh Electric Two Wheelers (e-2W). However, depending upon off-take of different category of xEVs, these numbers may vary as the provision has been made for inter as well as intra segment wise fungibility. In addition, creation of Charging Infrastructure will also be supported under the Scheme.
Vehicles, fitted with only advanced chemistry battery, meeting with minimum Techanical Criteria and registered as "Motor Vehicle" as per CMVR shall be eligible for incentive under the scheme. With greater emphasis on providing affordable & environment friendly public transportation options for the masses, scheme will be applicable mainly to vehicles used for public transport or those registered for commercial purposes in e-3W, e-4W and e-bus segments. However, privately owned  registered e-2Ws are also  covered under the scheme as a mass segment.
EMR Additional Notes:
AC (Alternating Current) & DC (Direct Current):

Direct current (DC) is an electric current that is uni-directional, so the flow of charge is always in the same direction. As opposed to alternating current, the direction and amperage of direct currents do not change. It is used in many household electronics and in all devices that use batteries.
Direct current has many uses, from the charging of batteries to large power supplies for electronic systems, motors, and more. Very large quantities of electrical energy provided via direct-current are used in smelting of aluminum and other electrochemical processes.
in contrast to AC power, DC power is entirely made up of active power, meaning that there are almost no losses due to the capacitance of wires when DC power travels long distances. In fact, high voltage AC transmission systems have losses of 7% to 15% with aboveground transmission.
Alternating Current is used in homes as Direct current can not be easily stepped up or stepped down with the help of transformers whereas alternating current can easily be converted from low voltage to high voltage or vice-versa with the help of transformers.