Siemens – Siemens increases and accelerates sustainability targets and investments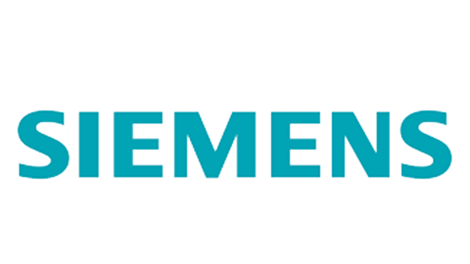 Approximately 46 percent CO2 reduction in own operations since 2019
Ambitious targets: 55 percent physical CO2 reduction by 2025 and 90 percent by 2030
Approximately 150 million tons customer emissions avoided with Siemens' products and solutions sold in FY 2022
€650 million investment for own decarbonization by 2030
€280 million investment for training and continuing education of own workforce in 2022
Siemens has been a pioneer in sustainability for many years and is continuing to accelerate its commitments. With the publication of its Sustainability Report covering environmental, societal and corporate governance (ESG) for fiscal 2022, the company announced new, more ambitious targets for its own decarbonization as well as extensive investments. Siemens also disclosed the customer emissions avoided through its products and solutions sold in 2022, approximately 150 million tons, based on an updated future impact calculation methodology in accordance with the principles outlined in the Greenhouse Gas (GHG) Protocol Reporting Standard.
"Sustainability is a key part of our strategy. We are a technology company with a unique portfolio that supports our customers with their increasingly stringent ESG ambitions. As our accelerated targets and extensive investments show, it is deeply embedded in our business activities, investment decision-making and governance," said Roland Busch, President and CEO of Siemens AG.
"We firmly believe that technology is the answer to creating a sustainable future. Through the DEGREE framework – our 360-degree view of ESG priorities – we are dedicated to creating a better tomorrow by doing more with less. To achieve this goal, we invest in our portfolio and apply our technologies in our own operations. At the same time, our products and solutions help our customers to achieve their sustainability targets and solve their specific challenges, multiplying impact across the backbone of economies and societies," said Judith Wiese, Chief People and Sustainability Officer and member of the Managing Board of Siemens AG.
DEGREE: 360-degree approach for environment, social and governance (ESG)
Siemens defines its environment, social and governance (ESG) targets in the DEGREE strategic framework. The technology company follows a holistic approach in its six fields of action: decarbonization, ethics, governance, resource efficiency, equity and employability – with stringent and measurable metrics.
Decarbonization: good progress, new targets and extensive investments
In its own climate protection efforts, Siemens has made good progress toward reaching net zero in its own operations by 2030 and in cutting its operational CO2 emissions 46 percent compared to the 2019 baseline. The company aims to significantly accelerate the reduction of carbon emissions and, for this purpose, has set an intermediate goal of reducing physical CO2 emissions in its own operations by 55 percent compared to 2019 levels by the end of fiscal 2025. Siemens is also increasing its target for physical CO2 reduction from 50 percent to 90 percent by 2030, compared to 2019. To achieve this goal, Siemens is investing €650 million in its own decarbonization by 2030, especially through the power of its own technologies. By committing to the Science Based Targets initiative (SBTi), Siemens is supporting the goal of the Paris Climate Agreement and making a positive contribution to limiting climate change to 1.5 degrees Celsius. Siemens also made significant progress in its resource efficiency, for instance, reducing its landfill waste by 12 percent and increasing its share of material recycling in total waste to 84 percent in fiscal 2022.
Long-term employability: investing in our people
In addition, Siemens is investing in its people and is committed to lifelong learning, equity and well-being. In fiscal 2022, each Siemens employee completed around 21 digital learning hours on average, which is approximately 14 hours more than the 2020 baseline. As part of these efforts, Siemens invested €280 million in professional training and continuing education in fiscal 2022. Recognizing the great importance of continuing education and to support long-term employability, the company is raising its target for the use of annual digital learning offerings to 25 digital learning hours by the end of fiscal 2025.
Sustainability-related business as the biggest lever for decarbonization and climate protection
Siemens has a major impact in the area of environmental protection and decarbonization through the application of its technologies and products at customers, who represent the backbone of the economy in industry, infrastructure, transportation and healthcare.
In fiscal 2022, Siemens again leveraged its innovative technology portfolio to help its customers and partners worldwide and in numerous key industries to significantly reduce their CO2 emissions. As a result, the products and solutions Siemens sold to customers in fiscal 2022 will, over the course of their lifetime, avoid around 150 million tons of greenhouse gas emissions. This is an amount 13 times higher than the around 12 million tons of greenhouse gas emissions generated during the manufacturing process – from raw materials extraction to the factory gate (Scope 1, Scope 2 and Scope 3 upstream). For the calculation of the customer emissions avoided by all products and solutions sold in a fiscal year over their entire use phase, Siemens is implementing an updated methodology, which is based on the GHG Protocol Reporting Standard for downstream Scope 3 emissions. Calculated in terms of this methodology, Siemens accelerated the CO2 reduction at its customers to 150 million tons from 138 million tons using the comparable methodology for fiscal 2021.
EMR Analysis
More information on Siemens: See full profile on EMR Executive Services
More information on Dr. Roland Busch (President and CEO, Siemens AG): See full profile on EMR Executive Services
More information on Judith Wiese (Chief People and Sustainability Officer, Member of the Managing Board and Labor Director, Siemens AG): See full profile on EMR Executive Services
More information on Siemens Sustainability Report 2022: See full profile on EMR Executive Services + https://assets.new.siemens.com/siemens/assets/api/uuid:c1088e4f-4d7f-4fa5-8e8e-33398ecf5361/sustainability-report-fy2022.pdf
More information on The Science Based Targets Initiative (SBTi): https://www.wri.org/initiatives/science-based-targets
Defines and promotes best practices in emissions reductions and net-zero targets in line with climate science.
Provides target setting methods and guidance to companies to set science-based targets in line with the latest climate science.
Includes a team of experts to provide companies with independent assessment and validation of targets.
Serves as the lead partner of the Business Ambition for 1.5°C campaign, an urgent call to action from a global coalition of UN agencies, business and industry leaders that mobilizes companies to set net-zero science-based targets in line with a 1.5 degrees C future.
More information on Net Zero: https://www.iea.org/reports/net-zero-by-2050 + The number of countries announcing pledges to achieve net zero emissions over the coming decades continues to grow. But the pledges by governments to date – even if fully achieved – fall well short of what is required to bring global energy-related carbon dioxide emissions to net zero by 2050 and give the world an even chance of limiting the global temperature rise to 1.5 °C. This special report is the world's first comprehensive study of how to transition to a net zero energy system by 2050 while ensuring stable and affordable energy supplies, providing universal energy access, and enabling robust economic growth. It sets out a cost-effective and economically productive pathway, resulting in a clean, dynamic and resilient energy economy dominated by renewables like solar and wind instead of fossil fuels. The report also examines key uncertainties, such as the roles of bioenergy, carbon capture and behavioral changes in reaching net zero.
More information on Dr. Fatih Birol (Executive Director, International Energy Agency): https://www.iea.org/contributors/dr-fatih-birol
EMR Additional Notes:
The Paris Agreement (COP 21): 

The Paris Agreement is a legally binding international treaty on climate change under UNFCC. It was adopted by 196 Parties at COP 21 in Paris, on 12 December 2015 and entered into force on 4 November 2016.

Its goal is to limit global warming to well below 2, preferably to 1.5 degrees Celsius, compared to pre-industrial levels.
To achieve this long-term temperature goal, countries aim to reach global peaking of greenhouse gas emissions as soon as possible to achieve a climate neutral world by mid-century.
The Paris Agreement is a landmark in the multilateral climate change process because, for the first time, a binding agreement brings all nations into a common cause to undertake ambitious efforts to combat climate change and adapt to its effects.
DEI (Diversity, Equity and Inclusion):

https://dei.extension.org/ + Diversity is the presence of differences that may include race, gender, religion, sexual orientation, ethnicity, nationality, socioeconomic status, language, (dis)ability, age, religious commitment, or political perspective.

Equity is promoting justice, impartiality and fairness within the procedures, processes, and distribution of resources by institutions or systems.
Inclusion is an outcome to ensure those that are diverse actually feel and/or are welcomed.  Inclusion outcomes are met when you, your institution, and your program are truly inviting to all.
ESG (Environmental, Social and Governance):

Refers to the three key factors when measuring the sustainability and ethical impact of an investment in a business or company. Most socially responsible investors check companies out using ESG criteria to screen investments.
ESG metrics are not commonly part of mandatory financial reporting, though companies are increasingly making disclosures in their annual report or in a standalone sustainability report.
There is not a standardized approach to the calculation or presentation of different ESG metrics.

Environmental: Conservation of the natural world

Climate change and carbon emissions
Air and water pollution
Biodiversity
Deforestation
Energy efficiency
Waste management
Water scarcity
…

Social: Consideration of people & relationships

Customer satisfaction
Data protection and privacy
Gender and diversity
Employee engagement
Community relations
Human rights
Labor standards
…

Governance: Standards for running a company

Board composition
Audit committee structure
Bribery and corruption
Executive compensation
Lobbying
Political contributions
Whistleblower schemes
…

Criteria are of increasing interest to companies, their investors and other stakeholders. With growing concern about he ethical status of quoted companies, these standards are the central factors that measure the ethical impact and sustainability of investment in a company.
Consequently, ESG analysis considers how companies serve society and how this impacts their current and future performance.

CSR (Corporate Social Responsability):

Framework or business model that helps a company be socially accountable to itself, its stakeholders, and the public.
The purpose of CSR is to give back to the community, take part in philanthropic causes, and provide positive social value. Businesses are increasingly turning to CSR to make a difference and build a positive brand around their company.
CSR tends to target opinion formers – politicians, pressure groups, media. Sustainability targets the whole value chain – from suppliers to operations to partners to end-consumers.

CSR vs. ESG:

CSR is a company's framework of sustainability plans and responsible cultural influence, whereas ESG is the assessable outcome concerning a company's overall sustainability performance.
The major difference between them is that CSR is a business model used by individual companies, but ESG is a criteria that investors use to assess a company and determine if they are worth investing in.
Global Warming: Global warming is the long-term heating of Earth's climate system observed since the pre-industrial period (between 1850 and 1900) due to human activities, primarily fossil fuel burning, which increases heat-trapping greenhouse gas levels in Earth's atmosphere.
Global Warming potential (GWP): 

The heat absorbed by any greenhouse gas in the atmosphere, as a multiple of the heat that would be absorbed by the same mass of carbon dioxide(CO2). GWP is 1 for CO2. For other gases it depends on the gas and the time frame.
Carbon dioxide equivalent (CO2e or CO2eq or CO2-e) is calculated from GWP. For any gas, it is the mass of CO2 which would warm the earth as much as the mass of that gas. Thus it provides a common scale for measuring the climate effects of different gases. It is calculated as GWP times mass of the other gas. For example, if a gas has GWP of 100, two tonnes of the gas have CO2e of 200 tonnes.
GWP was developed to allow comparisons of the global warming impacts of different gases.

Greenhouse Gas (GHG):

A greenhouse gas is any gaseous compound in the atmosphere that is capable of absorbing infrared radiation, thereby trapping and holding heat in the atmosphere. By increasing the heat in the atmosphere, greenhouse gases are responsible for the greenhouse effect, which ultimately leads to global warming.
The main gases responsible for the greenhouse effect include carbon dioxide, methane, nitrous oxide, and water vapor (which all occur naturally), and fluorinated gases (which are synthetic).
Carbon Dioxide (CO2):

Primary greenhouse gas emitted through human activities. Carbon dioxide enters the atmosphere through burning fossil fuels (coal, natural gas, and oil), solid waste, trees and other biological materials, and also as a result of certain chemical reactions (e.g., manufacture of cement). Carbon dioxide is removed from the atmosphere (or "sequestered") when it is absorbed by plants as part of the biological carbon cycle.

Decarbonization:

Reduction of carbon dioxide emissions through the use of low carbon power sources, achieving a lower output of greenhouse gasses into the atmosphere.