Schneider Electric – Schneider Electric appoints Ruben Llanes as Chief Executive Officer of AutoGrid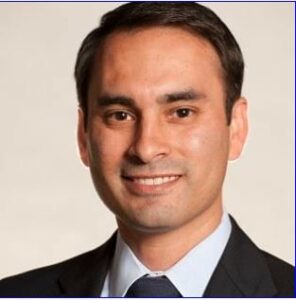 As the newly appointed CEO of AutoGrid, Ruben Llanes will lead the company's efforts to integrate distributed energy resources, turn on new revenue streams, and drive deeper engagement with customers 
Schneider Electric affirms its commitment to enable more flexible and scalable options for a more digitized, electrified, and sustainable world 
Schneider Electric, the leader in the digital transformation of energy management and industrial automation, today appointed Ruben Llanes as Chief Executive Officer of AutoGrid Systems Inc. (AutoGrid), a Schneider Electric company advancing solutions for the grid. Llanes will also assume the responsibility of Segment President for Schneider Electric's North American Power and Grid segment.
Llanes succeeds AutoGrid founder Amit Narayan, who will continue to serve on AutoGrid's Board of Directors, working closely with Llanes to ensure a smooth transition and continue to unlock synergies, drive innovation, and accelerate the delivery of AutoGrid's ambitious goals. Since its founding, Narayan has provided the vision and direction that has grown AutoGrid to become the technology leader in virtual power plants and distributed energy resource management systems (DERMS).
In his new role, Narayan will also contribute to Schneider Electric's broader strategies to enable energy consumers to make more informed choices about their energy usage and become prosumers—energy producers and storers themselves—resulting in a two-way directional flow of power.
"Amit has been a true visionary in building AutoGrid into the technology leader in virtual power plants and DERMS. I look forward to continuing to work with him to build the new energy landscape for a more digitized, electrified, and sustainable world," said Nadege Petit, EVP & Chief Innovation Officer at Schneider Electric. "I welcome Ruben to his new role at AutoGrid as we accelerate our efforts to democratize access to renewable energy sources and help utilities and prosumers decarbonize."
Llanes will lead the company's efforts to integrate distributed energy resources, turn on new revenue streams, and drive deeper engagement with its customers. As Schneider Electric's North America Power and Grid Segment President, he will also be responsible for evolving the Power & Grid business in North America, driving the segment business plan, go-to-market strategy and execution, segment marketing strategy and collaboration across different Schneider Electric businesses.
"As the digital partner for efficiency and sustainability, we have a once-in-a generation opportunity to help our customers become prosumers," said Annette Clayton, CEO, Schneider Electric North America. "Ruben brings the right mix of leadership and business acumen to lead AutoGrid's efforts to balance energy supply and demand in real time, increase the productivity and value of energy assets, and deliver new energy services to customers."
Llanes brings a strong track record and diverse background to his new role at AutoGrid. In his previous role as Schneider Electric's Vice President, National Sales Force, he was responsible for the commercial activities in the Central Region, delivering significant orders and sales growth, while expanding Schneider Electric's Digital, Software, and Services businesses. Prior to that position, he was Vice President, Channel Business Development & Strategy, where he launched and led the U.S. Distribution Sales organization and defined strategy for all channels of distribution. Before joining Schneider Electric in 2010, Llanes worked in the Global Investment Banking Division at Deutsche Bank Securities.
Llanes adds, "I'm excited to work with an incredible team to address the needs of supply and demand to serve utilities and prosumers with more flexible and scalable options for a more reliable, efficient, and sustainable grid."
EMR Analysis
More information on Schneider Electric: See the full profile on EMR Executive Services
More information on Jean-Pascal Tricoire (Chairman and CEO, Schneider Electric): See the full profile on EMR Executive Services
More information on Nadège Petit (Executive Vice President, Innovation, Schneider Electric): See the full profile on EMR Executive Services
More information on Annette Clayton (CEO and President, North America Operations, Schneider Electric): See the full profile on EMR Executive Services
More information on AutoGrid: https://www.auto-grid.com/ + The world's leading energy companies turn to AutoGrid to integrate all distributed energy resources, turn on new revenue streams and drive deeper engagement with their customers. Our suite of Energy Internet applications allows utilities, electricity retailers, renewable energy project developers and energy service providers to deliver clean, affordable and reliable energy in a distributed energy world.
How do we do this? By pioneering the science of flexibility management. This innovative approach enables energy providers to mine the Energy Internet's rich data lode to extract flexible capacity from distributed energy resources. In turn, flexible capacity can be used to balance energy supply and demand in real time, increase the productivity and value of energy assets, and deliver new energy services to customers.
Established at Stanford University in 2011, we have assembled a team of world-class software architects, electrical and computer engineers, data scientists and energy experts who apply cutting-edge analytics and in-depth energy data science to solve the world's most critical energy problem.
More information on Amit Narayan (Member of the Board of the Directors, Autogrid, Schneider Electric): https://www.linkedin.com/in/amitnarayan
More information on Ruben Llanes (CEO, AutoGrid, Schneider Electric): See the full profile on EMR Executive
More information on Deutsche Bank: https://www.db.com/ + Deutsche Bank is the leading German bank with strong European roots and a global network. The bank focuses on its strengths in a Corporate Bank newly created in 2019, a leading Private Bank, a focused investment bank and in asset management.
Deutsche Bank provides financial services to companies, governments, institutional investors, small and medium-sized businesses and private individuals.
Deutsche Bank was founded in 1870 to accompany German businesses into the world, and has worked across borders ever since.
82,969  Employees
156 Nationalities
58 Countries
€ 1.5tn Assets under Management
€ 476bn Loan book
€ 25.4bn Revenues
More information on Christian Sewing (Chief Executive Officer, Deutsche Bank): https://www.db.com/who-we-are/boards-and-committees/management-board
EMR Additional Notes:
Grid, Microgrids and DERs:

The power grid is a network for delivering electricity to consumers. The power grid includes generator stations, transmission lines and towers, and individual consumer distribution lines.
The grid constantly balances the supply and demand for the energy that powers everything from industry to household appliances.
Electric grids perform three major functions: power generation, transmission, and distribution.
A microgrid is a small-scale power grid that can operate independently or collaboratively with other small power grids. The practice of using microgrids is known as distributed, dispersed, decentralized, district or embedded energy production.
Smart Grid is any electrical grid + IT at all levels . Micro Grid is a group of interconnected loads and DERs (Distributed energy resources) within a clearly defined electrical and geographical boundaries witch acts as a single controllable entity with respect to the main grid.
Distributed energy resources (DERs) are small-scale electricity supply (typically in the range of 3 kW to 50 MW) or demand resources that are interconnected to the electric grid. They are power generation resources and are usually located close to load centers, and can be used individually or in aggregate to provide value to the grid.
Common examples of DERs include rooftop solar PV units, natural gas turbines, microturbines, wind turbines, biomass generators, fuel cells, tri-generation units, battery storage, electric vehicles (EV) and EV chargers, and demand response applications.
Prosumer: 

A prosumer is an individual who both consumes and produces.
Generally attributed to writer Alvin Toffler, this term is used in several ways to refer to individuals who are more than just regular consumers and who also may have a professional interest in a company or its products and services.
A consumer is a person who buys a product and uses it. A prosumer is a person who buys a product, uses it, and spread the word about it. A single consumer does not affect the image of a brand. A single prosumer can affect the image of a brand.
Carbon Dioxide (CO2):

Primary greenhouse gas emitted through human activities. Carbon dioxide enters the atmosphere through burning fossil fuels (coal, natural gas, and oil), solid waste, trees and other biological materials, and also as a result of certain chemical reactions (e.g., manufacture of cement). Carbon dioxide is removed from the atmosphere (or "sequestered") when it is absorbed by plants as part of the biological carbon cycle.

Decarbonization:

Reduction of carbon dioxide emissions through the use of low carbon power sources, achieving a lower output of greenhouse gasses into the atmosphere.