Schneider Electric – Schneider Electric Appoints Heather Cykoski as Senior Vice President of Industrial Automation, U.S.A. & Process Automation, Canada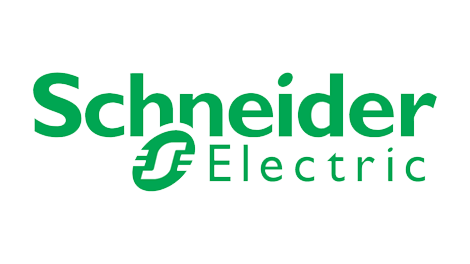 Schneider Electric, the global leader in the digital transformation of energy management and automation, today announced the appointment of Heather Cykoski as Senior Vice President, Industrial Automation, U.S.A. & Process Automation, Canada.
In this role, Cykoski is focusing on accelerating growth of Industrial Automation, inclusive of discrete, hybrid, and process manufacturing, in the United States and Canada. She will also work closely with local and global stakeholders – including AVEVA, partners and customers – to address the industry's green energy trilemma of balancing modernization plans, managing security concerns, and working within limited resources. Schneider Electric's cutting-edge solutions are helping the industry overcome these challenges, providing greater process insight and new levels of data sharing to optimize efficiency and lower operating costs.
"Automation is a cornerstone of the manufacturing sector's growth and a critical element to Schneider Electric's continued success," said Aamir Paul, President, North America Operations. "Heather's extensive experience with customers and technology, as well as her passion for sustainability, provide a unique insight to guide her in furthering our Industrial Automation group's impact across North America."
This is a return for Cykoski who started her 25-year career with the Foxboro Company, a maker of controllers founded in 1908 and acquired by Schneider Electric in 2014. She has built a career through strategic roles in engineering, business development, and marketing, leading teams around the world and across the energy value chain. Under her leadership, the Industrial Automation division will leverage Schneider Electric's innovative hardware, open software, and services portfolio to be its customers' digitization and automation partner for sustainability and resiliency.
"I'm excited to join a group that is deepening customer relationships and ensuring that we continue to meet and exceed their evolving needs across multiple segments," said Cykoski. "Whether building new operations or modernizing brownfield facilities, we have the opportunity to help customers increase operational reliability, reduce energy usage, and make strides towards sustainability goals – all at the same time."
In addition to her professional experience, Cykoski serves on the Board of Directors of Fluitron and the World of Affairs Council, is a member of Advancing Women Executives and the Global Women's Forum for Economy & Society, and is a strong advocate for women in STEM. She has been recognized for her leadership with numerous honors, including, the Gamechangers Progress Champion Award and WeQual Americas Leadership Excellence Award, as well as being named to the 10 Most Influential Women in Technology in 2020.
EMR Analysis
More information on Schneider Electric: See the full profile on EMR Executive Services
More information on Jean-Pascal Tricoire (Chairman, Schneider Electric): See the full profile on EMR Executive Services
More information on Peter Herweck (Chief Executive Officer, Schneider Electric): See the full profile on EMR Executive Services
More information on Annette Clayton (Member of the Executive Committee, Chief Executive Officer and President, North America Operations, Schneider Electric): See the full profile on EMR Executive Services
More information on Aamir Paul (Member of the Executive Committee, Executive Vice President North America Operations, Schneider Electric): See the full profile on EMR Executive Services
More information on Heather Cykoski (Senior Vice President, Industrial Automation, U.S.A. & Process Automation, Canada, Schneider Electric): See the full profile on EMR Executive Services
More information on AVEVA by Schneider Electric: https://www.aveva.com/en/ + AVEVA is a global leader in industrial software, sparking ingenuity to drive responsible use of the world's resources. The company's secure industrial cloud platform and applications enable businesses to harness the power of their information and improve collaboration with customers, suppliers and partners.
Over 20,000 enterprises in over 100 countries rely on AVEVA to help them deliver life's essentials: safe and reliable energy, food, medicines, infrastructure and more. By connecting people with trusted information and AI-enriched insights, AVEVA enables teams to engineer efficiently and optimize operations, driving growth and sustainability.
Named as one of the world's most innovative companies, AVEVA supports customers with open solutions and the expertise of more than 6,400 employees, 5,000 partners and 5,700 certified developers. With operations around the globe, AVEVA is headquartered in Cambridge, UK.
2022 Revenue: £1,185.3m at +44.5%
20,000+ customers
in 100+ countries
c. 6,500 employees
5,000+ partners
5,700 certified developers
More information on Caspar Herzberg (Member of the Executive Committee, Chief Executive Officer, AVEVA, Schneider Electric): See the full profile on EMR Executive Services
More information on Foxboro Company by Schneider Electric: https://www.se.com/ww/en/brands/foxboro/foxboro-history.jsp + Foxboro provides products and services in a wide variety of industries: oil and gas, petrochemical, power, pulp and paper, food and beverage, water and wastewater to name a few. Our customers rely on us to help them produce top quality products at competitive prices – safely, reliably and accurately.
More information on Fluitron: https://fluitron.com/ + Fluitron is your trusted partner for industrial gas compression technologies. With over 45 years of experience in precision gas handling, we have the proven expertise to deliver the technology critical to your mission. Our innovations in hydrogen gas handling — including in infrastructure, refueling, storage, production, and service — will help you unleash the full potential of your sustainable hydrogen projects.
We are committed to delivering an optimized technology solution for your pressure application. Our 130,000 square foot state-of-the-art manufacturing facility in Hatboro, PA allows us to adapt to your project's requirements; we can design, machine, assemble, and test pressures up to 150,000 psig. We look forward to partnering with you to provide a total cost solution for your gas handling project.
In 1954, Robert C. Wolf developed the first metal diaphragm compressor in the US and founded Pressure Products Industries. He then founded Fluitron in 1976 and extended the company's range of high-pressure equipment. Fluitron earned a proven track record of developing safe and reliable solutions for hydrogen gas handling.
ARA Partners acquired Fluitron in 2021 as the first step in building a hydrogen platform to address the energy transition. ARA Partners then acquired Bethlehem Hydrogen, a company established by Tom Joseph in 2009 with offices in the US and Kerala, India, to provide manufacturing solutions across the hydrogen refueling system. The addition of Bethlehem Hydrogen to Fluitron added valuable business expertise in the hydrogen field and key systems packaging capability.
In the first quarter of 2023, Fluitron moved into a 150,000 sq. ft. state-of-the-art manufacturing facility in Hatboro, Pennsylvania. This new facility allows Fluitron to up-scale our end-to-end business processes to ensure we exceed our customers' expectations in the areas of delivery, quality, and pricing.
More information on Linh Austin (President and Chief Executive Officer, Fluitron): https://www.linkedin.com/in/linhaustin/
More information on World of Affairs Council: https://worldaffairscouncils.org/ + The World Affairs Councils of America is an independent, nonpartisan organization dedicated to engaging the public and leading global voices to better understand the world, America's international role, and the policy choices that impact our daily lives and our future.
EMR Additional Notes:
Industrial Automation:

Industrial automation is the use of technologies such as computer software and robotics to control machinery and processes which replace human beings in performing specific functions. The functions are primarily centered on manufacturing, quality control and material handling processes.

Fixed Automation:

Fixed automation systems are utilized in high volume production settings that have dedicated equipment. The equipment has fixed operation sets and is designed to perform efficiently with the operation sets. This type of automation is mainly used in discrete mass production and continuous flow systems like paint shops, distillation processes, transfer lines and conveyors. All these processes rely on mechanized machinery to perform their fixed and repetitive operations to achieve high production volumes.

Programmable Automation:

Programmable automation systems facilitate changeable operation sequences and machine configuration using electronic controls. With programmable automation, non-trivial programming efforts are required to reprogram sequence and machine operations. Since production processes are not changed often, programmable automation systems tend to be less expensive in the long run. This type of system is mainly used in low job variety and medium-to-high product volume settings. It may also be used in mass production settings like paper mills and steel rolling mills.

Flexible Automation:

Flexible automation systems are utilized in computer-controlled flexible manufacturing systems. Human operators enter high-level commands in the form of computer codes that identify products and their location in the system's sequence to trigger automatic lower-level changes. Every production machine receives instructions from a human-operated computer. The instructions trigger the loading and unloading of necessary tools before carrying out their computer-instructed processes. Once processing is completed, the end products are transferred to the next machine automatically. Flexible industrial automation is used in batch processes and job shops with high product varieties and low-to-medium job volumes.

Integrated Automation:

Integrated industrial automation involves the total automation of manufacturing plants where all processes function under digital information processing coordination and computer control. It comprises technologies like:

Computer-aided process planning
Computer-supported design and manufacturing
Flexible machine systems
Computer numerical control machine tools
Automated material handling systems, like robots
Automatic storage and retrieval systems
Computerized production and scheduling control
Automated conveyors and cranes

Additionally, an integrated automation system can integrate a business system via a common database. That is, it supports the full integration of management operations and processes using communication and information technologies. Such technologies are utilized in computer integrated manufacturing and advanced process automation systems.

Process Automation / Manufacturing:

Process automation is defined as the use of software and technologies to automate business processes and functions in order to accomplish defined organizational goals, such as producing a product, hiring and onboarding an employee, or providing customer service.
Process manufacturing utilizes chemical, physical and compositional changes to convert raw material or feedstock into a product. Process manufacturing includes industries such as cement and glass, chemicals, electric power generation, food and beverage, life sciences, metals and mining, oil and gas, pulp and paper, refining, and water and wastewater. Process manufacturing includes both continuous and batch processes.

Discrete Automation / Manufacturing:

Discrete automation is the production of parts that are of a quantifiable nature. That may include cell phones, soda bottles, automobiles, airplanes, toys, etc. As you know, an automobile contains many, many parts. The parts required for an automobile are also quantifiable in nature.
Discrete manufacturing processes include the production of individual parts as well as their assembly into a final product. Discrete manufacturing examples include automobiles, appliances, and consumer electronics.

Hybrid Automation / Manufacturing:

The Hybrid Automation Method follows two guiding principles: Implementing robust automation solutions that are easy and affordable for organisations to maintain. Realising process efficiency rapidly by reducing project overheads and time-to-value.
Hybrid manufacturing is a combination of additive manufacturing (AM) and subtractive manufacturing within the same machine.

Additive Manufacturing (AM):

Additive manufacturing is the process of creating an object by building it one layer at a time. It is the opposite of subtractive manufacturing, in which an object is created by cutting away at a solid block of material until the final product is complete.
Operators across a variety of different manufacturing industries utilize additive manufacturing in various ways. For instance: Medical device manufacturers use 3D printing to develop high variance products such as dental implants.
The term "additive manufacturing" refers to the creation of objects by "adding" material. Therefore, 3D printing is a form of additive manufacturing. When an object is created by adding material — as opposed to removing material — it's considered additive manufacturing.

Smart Manufacturing (SM):

Technology-driven approach that utilizes Internet-connected machinery to monitor the production process. The goal of SM is to identify opportunities for automating operations and use data analytics to improve manufacturing performance.
An example of what the cloud can do for smart manufacturing is the Volkswagen Industrial Cloud, which combines all data from 122 Volkswagen Group facilities and processes it in real time to make improvements.
STEM Education:

STEM Education, at its core, simply means educating students in four specific disciplines, namely, Science, Technology, Engineering, and Mathematics (collectively shortened as STEM).
Instead of training students in any one of these domains, STEM combines all four in an interdisciplinary and applied approach, to better equip students to have a career and consider real-world applications.
Its recent successor, STEAM, also incorporates the arts, which have the ability to expand the limits of STEM education and application.