RS Group – RS Group plc issues a trading update for the fourth quarter ended 31 March 2023 ahead of publishing full-year results on 23 May 2023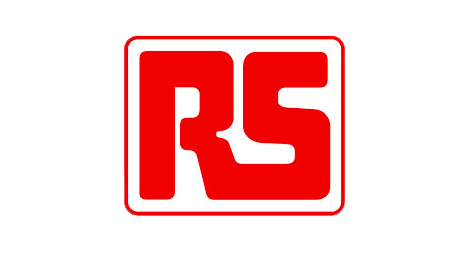 CONTINUED PROFITABLE GROWTH
DAVID EGAN, CHIEF FINANCIAL OFFICER, COMMENTED: "Effective execution and the ongoing hard work, enthusiasm and passion of our people has led to a very strong performance in 2022/23 and we anticipate full year adjusted operating profit to be slightly ahead of consensus expectations1. While revenue momentum has slowed in the fourth quarter against tough comparatives, we continue to drive profitable growth, manage our costs appropriately and invest where we can generate the greatest value."
SIMON PRYCE, CHIEF EXECUTIVE OFFICER, COMMENTED: "I'm excited to be joining RS at a time when we have so much potential and the strategy, people and resources to realise it. We enter 2023/24 with a strong pipeline of potential acquisition opportunities and confident in our ability to outperform even in a more difficult economic environment as we invest further to expand our solutions offer, broaden our product range, improve our digital experience and extend our technical customer service and support."
Q4 trading remains solid with our industrial customers reflecting the strength of our core proposition
Like-for-like revenue growth of 1%, despite weak electronics revenue.
Our industrial product ranges, c.77% of Group, grew like-for-like revenue by 10%; electronic products down 14%.
EMEA continues to outperform against tough comparatives with volume growth in our industrial ranges offsetting weaker electronics products. This reflects our more solutions-led and specialist product offer and service.
Americas slowed in Q4 against very strong comparatives combined with a softer market, customer destocking and some rebranding disruption. We are strengthening our omni-channel and product and service solutions offer under the RS brand. Risoul, our acquisition in Mexico, is trading strongly and integration is progressing well.
Asia Pacific continued to be impacted by a greater exposure to electronics and single-board computing, geopolitical issues in China and the hit from COVID-19 lockdowns. However, we continue to manage our costs appropriately as we invest and refocus our offer towards the industrial market and solutions.
Our own-brand, RS PRO, grew like-for-like revenue by 16%.
Digital like-for-like revenue increased 5%, with 1% web growth.
Our ESG focus has been recognised with new AA and A ratings for MSCI and CDP respectively.
Improved gross margin and tight cost control are expected to deliver adjusted operating profit margin improvements
Our gross margin improved, benefiting from a one-off price inflation gain and margin optimisation work.
Tight cost control and more targeted operational investment is partially offsetting inflationary pressures.
Our full year profit performance is anticipated to be slightly ahead of consensus estimates1
We expect our full year revenue to be in line with consensus estimates but our adjusted operating profit to be slightly ahead reflecting gross margin benefits and strong cost control. We enter 2023/24 well positioned to face the more difficult market environment. We continue to invest in our proposition to drive further market share gains while managing our cost base appropriately as we target value creating growth and are confident of the Group's strategy and future prospects.
Notes:
Consensus for the year ended 31 March 2023 is revenue of £2,987 million within a range of £2,867 million to £3,079 million, adjusted operating profit of £382.0 million, within a range of £374.9 million to £386.2 million and adjusted profit before tax of £373.0 million within a range of £368.5 million to £376.8 million (source: RSGroup.com/investors/analyst-coverage).
Like-for-like revenue growth is growth in revenue adjusted to eliminate the impact of acquisitions and the effects of changes in exchange rates and trading days year on year. Acquisitions are only included once they have been owned for a year, at which point they start to be included in both the current and comparative periods for the same number of months. 2021/22 is converted at 2022/23 average exchange rates for the period.
Estimated figures at time of reporting.
We expect to see a negative impact of around £11 million on revenue from fewer trading days in 2022/23 compared to 2021/22.
Conference call details
There will be a conference call for analysts and investors today at 8.00am UK time. A recording of the conference will be provided shortly after the event via the investor relations page of the RS Group website: www.rsgroup.com/investors
Please find the registration link below to join digitally. It is advisable to pre-register early to avoid any delays in joining the conference call. To ask a question, participants will need to be connected by phone.
Pre-registration link: https://webcast.openbriefing.com/rsgroup-apr23/
Conference call timing
Date: Wednesday, 5 April 2023
Time: 8.00am UK time
EMR Analysis
More information on RS Group plc: https://www.rsgroup.com/ + Founded in 1937, we are a global omni-channel provider of product and service solutions for designers, builders and maintainers of industrial equipment and operations.
RS Group plc (formerly Electrocomponents plc) is a leading global omni-channel industrial product and service solutions provider to customers who are involved in designing, building and maintaining industrial equipment and operations, safely and sustainably. We stock more than 700,000 industrial and electronic products, sourced from over 2,500 leading suppliers, and provide a wide range of product and service solutions to over 1.2 million customers. With operations in 32 countries, we trade through multiple channels and ship over 60,000 parcels a day.
We support customers across the product lifecycle, whether via innovation and technical support at the design phase, improving time to market and productivity at the build phase, or reducing purchasing costs and optimising inventory in the maintenance phase. We offer our customers tailored product and service propositions that are essential for the successful operation of their businesses and help them save time and money.
RS Group plc is listed on the London Stock Exchange with stock ticker RS1 and in the year ended 31 March 2022 reported revenue of £2,554 million.
We operate under nine brands; RS, Allied Electronics & Automation, RS PRO, OKdo, IESA, DesignSpark, Synovos, Needlers and Liscombe.
More information on Baroness Rona Fairhead (Chairman, RS Group plc): See the full profile on EMR Executive Services
More information on Simon Pryce (CEO, RS Group plc): See the full profile on EMR Executive Services
More information on David Egan (Chief Financial Officer, RS Group plc): See the full profile on EMR Executive Services
More information on Lucy Sharma (VP Investor Relations, RS Group plc): See the full profile on EMR Executive Services
MR Additional Notes: