Rockwell – Rockwell Automation Names Bob Buttermore SVP, Chief Supply Chain Officer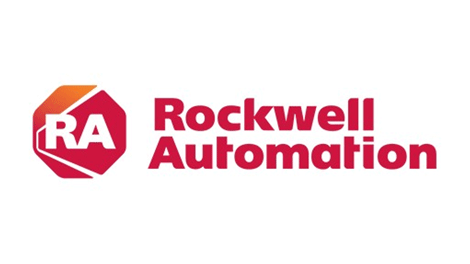 Rockwell Automation, Inc. (NYSE: ROK), the world's largest company dedicated to industrial automation and digital transformation, today announced that Robert (Bob) Buttermore will be named senior vice president and Chief Supply Chain Officer, effective Feb. 13. 
He will report to Rockwell Chairman and Chief Executive Officer Blake Moret.
In this role, Buttermore heads the Integrated Supply Chain (ISC) organization and is responsible for leading global strategy and development of Manufacturing Operations, Manufacturing Engineering, Quality, Sourcing, Logistics, and Customer Care. Buttermore succeeds Brad Skogman, who has served as the interim head of ISC since June 2022.
"Bob has demonstrated vision and leadership in growing our core business and meeting our customers' needs. His strategic vision, leadership track record, passion for building and empowering teams, and ability to work across the company position him well to lead our agile supply chain organization," Moret said.
"I would like to thank Brad for his strong leadership and results during this dynamic supply chain period," Moret said. "He and Bob will partner for a smooth transition, and we are happy to have Brad return as a leader in our Finance organization."
Buttermore has built his career at Rockwell. He joined the company in 1997 in the Operations Leadership Development Program as an engineer in Cleveland, Ohio. He has gained global industry expertise with roles of increasing responsibility and leadership scope in operations management, sales, and sales management, including as regional vice president, Greater China. Most recently, Buttermore was vice president and general manager of the Power Control Business within the Intelligent Devices operating segment, overseeing global operations, and developing and implementing strategic direction for this critical area. In this role, he led Rockwell's recent acquisition of CUBIC.
Buttermore holds a bachelor's degree in mechanical engineering from The Ohio State University.
EMR Analysis
More information on Rockwell Automation: See the full profile on EMR Executive Services
More information on Blake Moret (Chairman and CEO, Rockwell Automation): See the full profile on EMR Executive Services
More information on Robert (Bob) Buttermore (SVP, Chief Supply Chain Officer, Rockwell Automation): See the full profile on EMR Executive Services
More information on Brad Skogman (VP Finance, Rockwell Automation): See the full profile on EMR Executive Services
More information on CUBIC: https://www.cubic.eu/ + CUBIC was founded in 1973 based on a unique idea for a modular system for the construction of electrical panels. This idea has since the early start developed CUBIC into a global and recognized partner within electrome-chanics and with a product range that comprises any type of enclosure.
More information on Jacob Møller Knudsen (CEO, CUBIC-Modulsystem A/S): https://www.linkedin.com/in/jacobmknudsen/
EMR Additional Notes:
Integrated Supply:

Integrated supply chain management refers to an enterprise resource planning approach to supply chain management.
Large-scale business strategy that brings as many links of the chain as possible into a closer working relationship with each other. The goal is to improve response time, production time, and reduce costs and waste.
Often takes the form of integrated computer systems. For example, the supplier's computer system may be set up to deliver real-time data to the buyer's computer. This allows the buyer to know: The current status of all orders., which products are in the supplier's inventory …
Integration, operations, purchasing and distribution are the four elements of the supply chain that work together to establish a path to competition that is both cost-effective and competitive.
Integrated supply is the end-to-end process of managing the MRO supply chain (spare parts) through consolidated sourcing practices, storeroom operations, inventory management, data governance, and continuous improvement. The objective is to leverage spend, reduce transactions, and cut inventory and associated costs while eliminating risk around critical spares.