Rockwell – Rockwell Automation Elects Alice L. Jolla to Board of Directors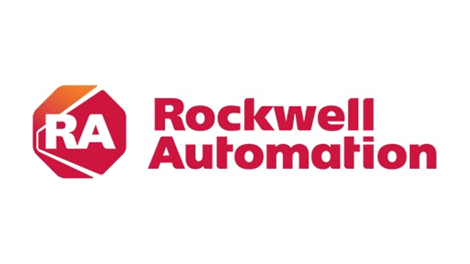 Rockwell Automation, Inc. (NYSE: ROK), the world's largest company dedicated to industrial automation and digital transformation, today announced that Alice L. Jolla was elected to its board of directors effective Feb. 8, 2023.
Jolla is the Chief Accounting Officer and Corporate Vice President for Microsoft Corp.
"Alice's proven track record serving as the management liaison to the Microsoft Audit Committee makes her an excellent addition to Rockwell's Board of Directors," said Blake Moret, Chairman and Chief Executive Officer of Rockwell. "Her financial experience with SaaS business models, her leadership, and her commitment to Diversity, Equity, and Inclusion will further strengthen our governance capacity and the evolution of our culture."
Jolla has more than 30 years of business and finance experience, with particular focus on accounting, compliance, strategic planning, financial analysis, and overall risk management. She joined Microsoft, a $198 billion technology company, in 2007 and now leads a global team responsible for accounting and financial reporting, business intelligence, and various risk management assessments. Jolla started her career in commodity chemicals at Dow Inc. and Union Carbide Corp., and she completed a fellowship with the Financial Accounting Standards Board.
Jolla holds a bachelor's degree in accounting from Louisiana State University and an MBA from the University of Charleston.
EMR Analysis
More information on Rockwell Automation: See the full profile on EMR Executive Services
More information on Blake Moret (Chairman and CEO, Rockwell Automation): See the full profile on EMR Executive Services
More information on Alice L. Jolla (Member of the Board of Directors, Rockwell Automation): See the full profile on EMR Executive Services
More information on Microsoft: https://www.microsoft.com + Microsoft (Nasdaq "MSFT" @microsoft) enables digital transformation for the era of an intelligent cloud and an intelligent edge. Its mission is to empower every person and every organization on the planet to achieve more. Microsoft refers to Microsoft Corp. and its affiliates, including Microsoft Mobile Oy, a subsidiary of Microsoft. Microsoft Mobile Oy develops, manufactures and distributes Nokia X mobile phones and other devices.
More information on Satya Nadella (Chairman & CEO, Microsoft): https://www.linkedin.com/in/satyanadella/
More information on Dow Inc: https://www.dow.com/en-us + Our ambition is to become the most innovative, customer centric, inclusive and sustainable materials science company in the world. We combine global breadth; asset integration and scale; focused innovation and materials science expertise; leading business positions; and environmental, social and governance leadership to achieve profitable growth and help deliver a sustainable future. Dow's portfolio of plastics, industrial intermediates, coatings and silicones businesses delivers a broad range of differentiated, science-based products and solutions for its customers in high-growth market segments, such as packaging, infrastructure, mobility and consumer applications. We operate manufacturing sites in 31 countries and employ approximately 37,800 people. Dow delivered sales of approximately $57 billion in 2022.
More information Jim Fitterling (Chairman and Chief Executive Officer, Dow): https://www.linkedin.com/in/jim-fitterling/
More information on Union Carbide: https://www.unioncarbide.com/ + Union Carbide Corporation is a wholly owned subsidiary of The Dow Chemical Company. "Dow", as used throughout, often refers generically to The Dow Chemical Company and its consolidated subsidiaries.
Union Carbide Corporation is a chemical and polymers company with more than 2,300 employees. The company possesses some of the industry's most advanced process and catalyst technologies, and operates some of the most cost-efficient, large-scale production facilities in the world. Union Carbide primarily produces chemicals and polymers that undergo one or more further conversions by customers before reaching consumers. Some of these materials are high-volume commodities, while others are specialty products meeting the needs of smaller market niches. The end-uses served include paints and coatings, packaging, wire and cable, household products, personal care, pharmaceuticals, automotive, textiles, agriculture and oil and gas.
EMR Additional Notes:
SaaS: Software as a Service:

Cloud-based service where instead of downloading software your desktop PC or business network to run and update, you instead access an application via an internet browser. The software application could be anything from office software to unified communications among a wide range of other business apps that are available.
This offers a variety of advantages and disadvantages. Key advantages of SaaS includes accessibility, compatibility, and operational management. Additionally, SaaS models offer lower upfront costs than traditional software download and installation, making them more available to a wider range of businesses, making it easier for smaller companies to disrupt existing markets while empowering suppliers.
The major disadvantage of SaaS applications is that they ordinarily require an internet connection to function. However, the increasing wide availability of broadband deals and high-speed phone networks such as 5G makes this less of an issue. Additionally, some SaaS applications have an offline mode that allows basic functionality.