Rockwell Automation – Rockwell Automation Announces Strategic Investment in READY Robotics and Collaboration to Streamline Robot Implementation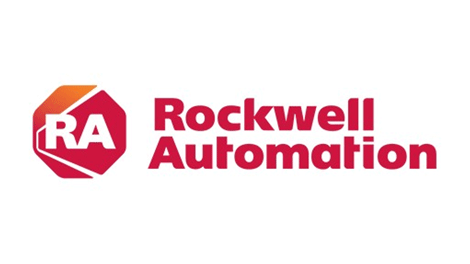 Rockwell Automation, Inc., the world's largest company dedicated to industrial automation and digital transformation, announced today a strategic investment in READY Robotics, a pioneering company in software-defined automation and a Rockwell Technology Partner.
READY Robotics' ForgeOS platform enables operators to control and program the most popular brands of robots from a single user-friendly interface with minimal training. Using Task Canvas, one of many useful ForgeOS Productivity Apps included with the platform, operators can quickly create new automation tasks with a powerful, no-code, flowchart-based interface.
Rockwell and READY Robotics have collaborated to integrate ForgeOS with Rockwell's line of Logix controllers and design and simulation software. The combination will simplify robot integration and accelerate time-to-market of industrial automation deployments. Rockwell's investment will foster continued development of the ForgeOS platform, support its integration with Logix, and accelerate adoption across the Rockwell ecosystem of system integrators and technology and channel partners.
"We are excited to work with READY Robotics to help further simplify the use of diverse robotic systems in automation solutions for our customers. Linking the intuitive ForgeOS software suite with Logix control, design, and emulation capabilities allows a broader range of businesses to implement these powerful tools and spend less time getting their systems up and running," said Matheus Bulho, vice president and general manager, Production Automation at Rockwell.
"Historically, automation has been hampered by software silos between robot vendors," said Ben Gibbs, CEO and co-founder of READY Robotics. "READY's interface alleviates this issue, eases deployment, and enables automation where it might have been prohibitive before, especially in high-mix operations. Our platform enables programming and control of over 3 million compatible robots deployed today."
EMR Analysis
More information on Rockwell Automation: See the full profile on EMR Executive Services
More information on Blake Moret (Chairman and CEO, Rockwell Automation): See the full profile on EMR Executive Services
More information on Matheus Bulho (Vice President and General Manager, Production Automation, Rockwell): See the full profile on EMR Executive Services
More information on READY Robotics: https://www.ready-robotics.com/ + READY Robotics is the developer of ForgeOS, the industrial OS for robots and automation, and a pioneer in cutting-edge automation solutions that overcome the obstacles faced by manufacturers. Our commitment to putting people first drives our mission to empower everyone with intuitive interfaces for controlling robots and automating tasks, as well as providing educational resources to help transition workers into the world of automation. At READY, we don't make robots. We make robots better.
More information on Benjamin Gibbs (Co-Founder and CEO, READY Robotics): https://www.linkedin.com/in/benjamingibbs/ 
More information on ForgeOS: https://www.ready-robotics.com/solutions/forgeos + One interface. All of your automation hardware. ForgeOS's brand agnostic platform enables seamless control of every device in your automated workcells. Easily add and control peripherals, machine tools, and robots.