Rockwell Automation – Rockwell Automation and its PartnerNetwork™ Ecosystem Bring the Power of Cloud, IIoT Data, 5G and Cybersecurity in Driving Digital Transformation to Hannover Messe 2023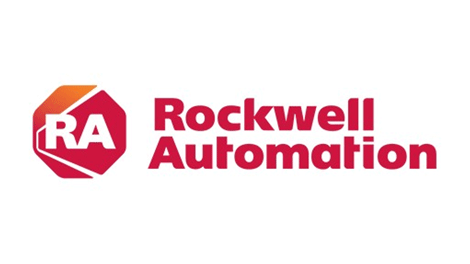 In collaboration with Microsoft, Cisco, Ericsson, PTC, and ODVA, Rockwell will show how to accelerate digital transformation in manufacturing.
MILWAUKEE–(BUSINESS WIRE)– Rockwell Automation, Inc. (NYSE: ROK), the world's largest company dedicated to industrial automation and digital transformation, will showcase its innovative, industry-leading technology and services with its partners, including Microsoft and Cisco, at the Hannover Messe 2023 trade fair, April 17 – 21, in Hannover, Germany.
Rockwell will join forces with its PartnerNetwork™ ecosystem and demonstrate solutions that meet our customers where they are in their digital transformation journeys. In collaboration with Microsoft, Cisco, Ericsson, ODVA and PTC, Rockwell will present the technology and services that help solve today's top challenges for optimizing production, managing risk, empowering the workforce, driving sustainability, and accelerating digital transformation.
"The challenges and opportunities in manufacturing span the entire production lifecycle," said Sachin Mathur, Rockwell's director of Software and Control, Europe, Middle East, and Africa (EMEA). "Digital transformation is the most effective way for manufacturing companies to drive change. It is no longer a nice-to-have: digital transformation is about figuring out exactly what can be done, how it can be done, and how it will prove return on investment."
Rockwell and its ecosystem of partners bring comprehensive expertise to gain real-time visibility and contextualized insights for quality control, compliance, traceability, and productivity. Customers benefit from a holistic, end-to-end approach, with integrated solutions through the Connected Enterprise Production System.
Rockwell at PartnerNetwork™ Ecosystem Booths
At the Microsoft booth, there will be significant offerings on display, leading with the Plex Smart Manufacturing Platform, which is now available on Microsoft Azure in EMEA. Microsoft manufacturing solutions and capabilities help improve industrial productivity and leverage the power and scale provided by Microsoft Azure to enable faster time-to-value.
"Together, Rockwell Automation and Microsoft are accelerating and simplifying the digital transformation of industrial enterprises with the proven expertise, market-leading technology, and resources needed to deliver better business outcomes," said Dominik Wee, CVP, Manufacturing and Mobility Industry, Microsoft.
At the Cisco booth, Rockwell will showcase cybersecurity solutions, including the use of a unique edge computing architecture – Cisco® Cyber Vision – that enables security monitoring.
Also on display is Rockwell's work with Ericsson to combine its world-class industrial automation portfolio and digitalization capabilities with Ericsson's 5G expertise and enterprise offerings. Providing more flexibility to collect data in real time over secure and reliable wireless networks allows manufacturers to better manage their production assets and drive a higher level of efficiency and sustainability.
Rockwell Automation and PTC will showcase Rockwell's FactoryTalk® InnovationSuite, powered by PTC. With this offering, the result of a strategic alliance, companies can transform their physical operations with digital technology.
Rockwell is also partnering with ODVA, a standards development organization, demonstrating at Hannover Messe the benefits of EtherNet/IP, CIP Security™, and Ethernet-APL. On display will be recent wireless device additions to Rockwell's EtherNet/IP product portfolio. CIP Security is part of a defense-in-depth strategy, supported by ODVA, which can help defend against remote cyberattacks on networks.
CUBIC, a company recently acquired by Rockwell, will demonstrate its efficient modular enclosure solutions. "It's exciting to showcase how the CUBIC modular system offers the utmost in flexibility to design and build electrical switchboards that meet the customer's most demanding specifications," said Jesper Fristrup, director, CUBIC.
EMR Analysis
More information on Rockwell Automation: See the full profile on EMR Executive Services
More information on Blake Moret (Chairman and CEO, Rockwell Automation): See the full profile on EMR Executive Services
More information on Sachin Mathur (Director of Software and Control, EMEA, Rockwell):  See the full profile on EMR Executive Services
More information on Rockwell Automation PartnerNetwork™: https://www.rockwellautomation.com/en-gb/company/partnernetwork.html + Rockwell Automation believes we're better together—and we do our part by delivering an expansive, global partner ecosystem of market-leading technology, superior support and services, and an integrated and streamlined approach to business. Succeed on an international scale by utilizing our network's breadth of innovative technologies and services that no single vendor can provide alone.
More information on Plex Systems, Inc.: https://www.plex.com + Plex Systems, Inc.® is the leader in cloud-delivered smart manufacturing solutions, empowering the world's manufacturers to make awesome products. Our platform gives manufacturers the ability to connect, automate, track and analyze every aspect of their business to drive transformation. The Plex Smart Manufacturing Platform includes solutions for manufacturing execution (MES), ERP, quality, supply chain planning and management, Industrial IoT and analytics to connect people, systems, machines, and supply chains, enabling them to lead with precision, efficiency and agility.
More information on Bill Berutti (CEO, Plex): https://www.plex.com/company/leadership + https://www.linkedin.com/in/billberutti/
More information on Fiix Inc.: https://www.fiixsoftware.com + Fiix is simplifying the journey to modern maintenance. We're the first open CMMS platform that mixes innovative technology with a focus on partnering with customers to make buying, implementing, and using maintenance software easier than ever.
More information on Rockwell FactoryTalk® Software: https://www.rockwellautomation.com/en-us/products/software/factorytalk.html + FactoryTalk® software is built for supporting an ecosystem of advanced industrial applications, including IoT. It all starts at the edge where manufacturing happens and scales from on-premise to cloud. Imagine supercharging your industrial environment with software that offers cutting edge design, maximizes operational efficiencies, and delivers predictive and augmented maintenance advantages.
From process to batch to discrete applications, your most complex challenges are solved with the combination of award-winning Rockwell Automation software, hardware, and services.
More information on CUBIC: http://www.cubic.eu/ + CUBIC was founded in 1973 based on a unique idea for a modular system for the construction of electrical panels. This idea has since the early start developed CUBIC into a global and recognized partner within electrome-chanics and with a product range that comprises any type of enclosure.
More information on Jesper Fristrup (Director, CUBIC): https://www.linkedin.com/in/jesperfristrup/
More information on Microsoft: https://www.microsoft.com + Microsoft (Nasdaq "MSFT" @microsoft) enables digital transformation for the era of an intelligent cloud and an intelligent edge. Its mission is to empower every person and every organization on the planet to achieve more. Microsoft refers to Microsoft Corp. and its affiliates, including Microsoft Mobile Oy, a subsidiary of Microsoft. Microsoft Mobile Oy develops, manufactures and distributes Nokia X mobile phones and other devices.
More information on Satya Nadella (Chairman & CEO, Microsoft): https://www.linkedin.com/in/satyanadella/
More information on Dominik Wee (CVP, Manufacturing and Mobility Industry, Microsoft): https://www.linkedin.com/in/dominikwee/?originalSubdomain=de
More information on Cisco: https://www.cisco.com + Cisco helps seize the opportunities of tomorrow by proving that amazing things can happen when you connect the unconnected. An integral part of our DNA is creating long-lasting customer partnerships, working together to identify our customers' needs and provide solutions that fuel their success.
We have preserved this keen focus on solving business challenges since our founding in 1984. Len Bosack and wife Sandy Lerner, both working for Stanford University, wanted to email each other from their respective offices, but technological shortcomings did not allow such communication. A technology had to be invented to deal with disparate local area protocols, and as a result of solving their challenge, the multiprotocol router was born.
More information on Chuck Robbins (Chair and Chief Executive Officer, Cisco): https://newsroom.cisco.com/c/r/newsroom/en/us/executives/robbins-chuck.html + https://www.linkedin.com/in/chuck-robbins-9b47a195/
More information on Ericsson: http://www.ericsson.com/ + Ericsson is one of the leading providers of Information and Communication Technology (ICT) to service providers. We enable the full value of connectivity by creating game-changing technology and services that are easy to use, adopt, and scale, making our customers successful in a fully connected world.
Our comprehensive portfolio ranges across Networks, Cloud Software Services, and Emerging Business; powered by 5G and IoT platforms.
More information on Börje Ekholm (President & CEO, Ericsson): https://www.linkedin.com/in/borje-ekholm/?originalSubdomain=se
More information on PTC: https://www.ptc.com/en/about + Digital technology is constantly transforming how businesses engage with their customers and employees. To navigate this ever-changing landscape, industrial companies need a technology partner that can help them survive—and thrive—by rapidly accelerating digital transformation across their products, operations, and workforce. That's where PTC shines.
Our unique portfolio of CAD, PLM, IoT, and AR  technologies work together to establish a digital thread that spans the entire product lifecycle, enabling faster data continuity across your business and better collaboration between your teams.
More information on James E. Heppelmann (President & Chief Executive Officer, PTC): https://investor.ptc.com/governance/board-of-directors/person-details/default.aspx?ItemId=ed8f2d4a-2958-490c-b842-cbc74641b5b9#:~:text=James%20(Jim)%20Heppelmann%20is%20the,his%20appointment%20as%20CEO%2C%20Mr.
More information on ODVA: https://www.odva.org/ + ODVA is a global association whose members are comprised of the world's leading automation companies. ODVA's mission is to advance open, interoperable information and communication technologies in industrial automation. ODVA recognizes its media independent network protocol, the Common Industrial Protocol or "CIP™" – and the network adaptations of CIP – EtherNet/IP™, DeviceNet™, CompoNet™ and ControlNet™ – as its core technology and the primary common interest of its membership. For future interoperability of production systems and the integration of the production systems with other systems, ODVA embraces the adoption of commercial-off-the-shelf (COTS) and standard, unmodified Internet and Ethernet technologies as a guiding principle wherever possible. This principle is exemplified by EtherNet/IP – the world's number one industrial Ethernet network.
More information on HANNOVER MESSE 2023 (April 17-21, 2023, Hannover, Germany): https://www.hannovermesse.de/en/+ At the world's leading trade fair for industry, some 4,000 companies from the mechanical engineering, electrical and digital industries as well as the energy sector will showcase technologies and solutions for a connected and climate-neutral industry. From the digitalization and automation of complex production processes and the use of hydrogen to power factories and the use of software to register and reduce carbon footprints.
EMR Additional Notes:
Ethernet:

Ethernet is a family of wired computer networking technologies commonly used in local area networks, metropolitan area networks and wide area networks. It was commercially introduced in 1980 and first standardized in 1983 as IEEE 802.3.

Single Pair Ethernet (SPE):

Single Pair Ethernet cables are copper cables that only contain one twisted pair (single pair) that they use for data transmission, for example in industrial applications.
Describes the transmission of Ethernet over only one pair of twisted copper wires. In addition to data transmission via Ethernet, SPE also enables a simultaneous power supply of terminal devices via PoDL – Power over Data Line.
As its name suggests, Single Pair Ethernet (SPE) cabling uses only one pair of wires to transmit data, as opposed to the two pair that have long been standard in the majority of Ethernet cabling in use worldwide.

Single Pair Ethernet System Alliance:

The Single Pair Ethernet System Alliance is a worldwide association of leading technology companies. We want to implement and further develop the pioneering Single Pair Ethernet technology. Together and holistically.
The Single Pair Ethernet System Alliance is an ever-growing, collaborative community. Technology companies from all over the world jointly drive the further development of SPE technology and its implementation in various applications.
Founding Members are: Weidmüller, Phoenix contact, Rosenberger, Datwyler, Draka and R&M

PoE (Power over Ethernet):

Power over Ethernet (PoE) is the process of sending electrical power and data over copper wire. The combination of data transmission along with power supplying hardware onto the same RJ45 Ethernet connector allows for the transmission of power over the network cabling.
As PoE technology has developed, the amount of power that can be sent over Ethernet cable has increased. IEEE-compliant PoE switches and injectors can output anywhere from 12 watts to over 70 watts of power per port.
IP ratings (Ingress Protection):

A two-digit number established by the International Electro Technical Commission, is used to provide an Ingress Protection rating to a piece of electronic equipment or to an enclosure for electronic equipment.
The protection class after EN60529 are indicated by short symbols that consist of the two code letters IP and a code numeral for the amount of the protection.
Example: IP65 (NEMA 4)
The two digits represent different forms of environmental influence:

The first digit represents protection against ingress of solid objects.
The second digit represents protection against ingress of liquids.

The larger the value of each digit, the greater the protection. As an example, a product rated IP54 would be better protected against environmental factors than another similar product rated as IP42.
IP Communication:

The Internet Protocol (IP) is defined as the protocol for sending data from one computer to another across the Internet, with each computer having at least one IP address that identifies it from all other computers on the Internet.
MoIP, or mobile communications over internet protocol, is the mobilization of peer-to-peer communications including chat and talk using internet protocol via standard mobile communications applications including 3G, 4G, 5G, GPRS, Wi-Fi …
Voice over Internet Protocol (VoIP), is a technology that allows you to make voice calls using a broadband Internet connection instead of a regular (or analog) phone line.
CIP Security:

Common Industrial Protocol (CIP™) Security is an open-standard secure communication protocol developed by ODVA for EtherNet/IP™ communications, providing the final layer of defense for protection against malicious communication attacks.
CIP, the Common Industrial Protocol, is a mechanism for organizing and sharing data in industrial devices. CIP is the core technology behind CompoNet, EtherNet/IP, DeviceNet and ControlNet. CIP provides both a common data organization and a common messaging to solve various kinds of manufacturing application problems.
Cyber Attack:

Targeting an enterprise's use of cyberspace for the purpose of disrupting, disabling, destroying, or maliciously controlling a computing environment/infrastructure; or destroying the integrity of the data or stealing controlled information.

Cybersecurity: 

Computer security, cybersecurity, or information technology security is the protection of computer systems and networks from information disclosure, theft of or damage to their hardware, software, or electronic data, as well as from the disruption or misdirection of the services they provide.
Ransomware strike: Ransomware attacks work by gaining access to your computer or device, and then locking and encrypting the data stored on it. How does this happen? It often happens when victims mistakenly download malware through email attachments or links from unknown sources, which happen to be hackers.
IOT (The Internet Of Things): 

The Internet of Things (IoT) refers to a system of interrelated, internet-connected objects that are able to collect and transfer data over a wireless network without human intervention.
Describes the network of physical objects—"things"—that are embedded with sensors, software, and other technologies for the purpose of connecting and exchanging data with other devices and systems over the internet.
The Most Popular IoT Devices are:

Smart watches are the most popular IoT devices. …
Gaming consoles. …
Smart TV sets and content streaming devices. …
Voice control devices. …
Printers. …
Cameras. …
Lighting appliances. …
Smart thermostats.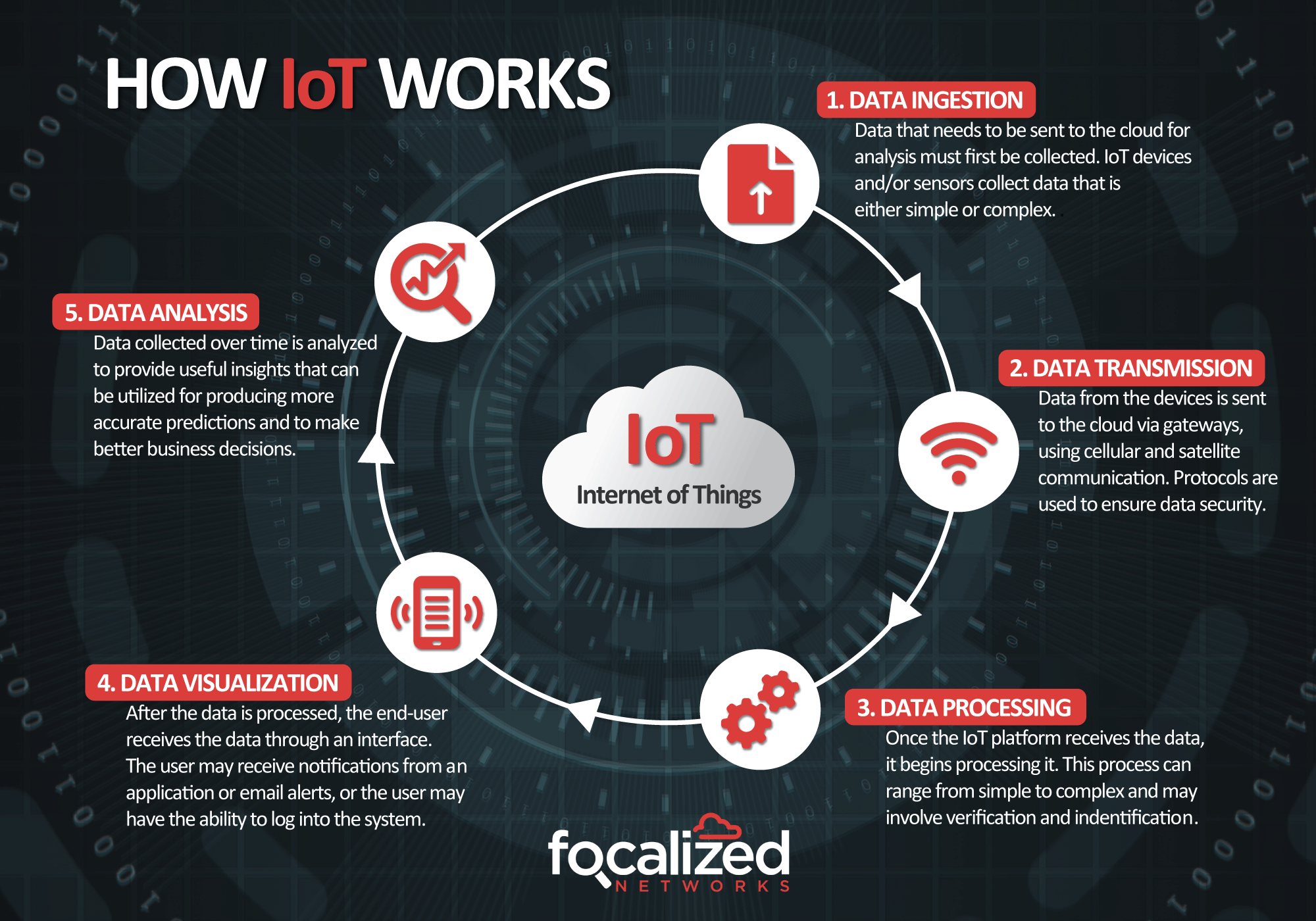 Industrial IoT Solutions:

Industrial IoT (IIoT) involves collecting and analyzing sensor-generated data to support equipment monitoring and maintenance, production process analytics and control, and more. In manufacturing IT since 1989, ScienceSoft offers IIoT consulting and development to create secure IIoT solutions.
IT & OT:

Information technology (IT) refers to anything related to computer technology, including hardware and software. Your email, for example, falls under the IT umbrella. This form of technology is less common in industrial settings, but often constitutes the technological backbone of most organizations and companies. These devices and programs have little autonomy and are updated frequently.
Operational technology (OT) refers to the hardware and software used to change, monitor, or control physical devices, processes, and events within a company or organization. This form of technology is most commonly used in industrial settings, and the devices this technology refers to typically have more autonomy than information technology devices or programs. Examples of OT include SCADA (Supervisory Control and Data Acquisition).
=> The main difference between OT and IT devices is that OT devices control the physical world, while IT systems manage data.
4G & 5G: 5G is the 5th generation mobile network. It is a new global wireless standard after 1G, 2G, 3G, and 4G networks.

5G enables a new kind of network that is designed to connect virtually everyone and everything together including machines, objects, and devices.

First generation – 1G
1980s: 1G delivered analog voice.
Second generation – 2G
Early 1990s: 2G introduced digital voice (e.g. CDMA- Code Division Multiple Access).
Third generation – 3G
Early 2000s: 3G brought mobile data (e.g. CDMA2000).
Fourth generation – 4G LTE
2010s: 4G LTE ushered in the era of mobile broadband.

5G has started hitting the market end of 2018 and will continue to expand worldwide.
Beyond speed improvement, the technology is expected to unleash a massive 5G IoT (Internet of Things) ecosystem where networks can serve comm
5G speed tops out at 10 gigabits per second (Gbps).

5G is 10 to x100 faster than what you can get with 4G.

The main evolution compared with today's 4G and 4.5G (aka LTE advanced, LTE-A, LTE+ or 4G+) is that, beyond data speed improvements, new IoT and critical communication use cases will require a new level of improved performance.

For example, low latency provides real-time interactivity for services using the cloud: this is key to the success of self-driving cars, for example.
5G vs 4G also means at least x100 devices connected. 5G must be able to support 1 million devices for 0.386 square miles or 1 km2.
Also, low power consumption is what will allow connected objects to operate for months or years without the need for human assistance.
Unlike current IoT services that make performance trade-offs to get the best from current wireless technologies (3G, 4G, Wi-Fi, Bluetooth, Zigbee, etc.), 5G networks will be designed to bring the level of performance needed for massive IoT.