Rexroth – Bosch Rexroth presents trends in automation for 2023: Openness continues to prevail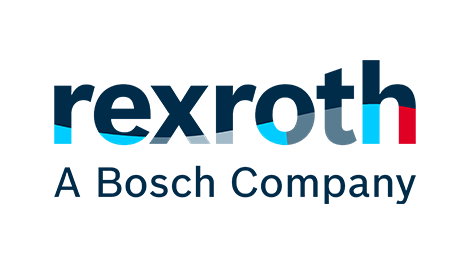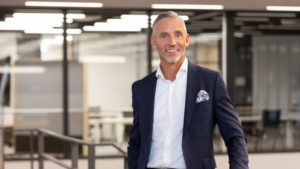 The degree of automation continues to increase 
Resilience in supply chains will be a strategic issue for all market players 
Sustainability has arrived in industrial automation 
In industrial automation, willingness to embrace greater openness continues to grow – both in terms of technology and the cooperation between the various players. Bosch Rexroth shows what this means in reality, why the degree of automation continues to increase and that the resilience of supply chains as well as sustainability and energy efficiency will shape the sector in 2023.
"In 2023, more and more suppliers in the automation industry will follow the openness trend – a trend for which the course has been set over the last three years. Some automation companies are following the approach that we introduced with ctrlX AUTOMATION in 2019 and are designing their hardware and software systems openly or even helping to develop our automation toolkit through the partner world ctrlX World," explained Steffen Winkler, Vice President Sales within the Business Unit Automation & Electrification Solutions at Bosch Rexroth. He added: "The future lies not in monolithic structures but in digital ecosystems that allow new forms of connectivity and collaboration as well as a higher degree of automation and simpler workflows."
The degree of digitalization and automation is increasing
Bosch Rexroth predicts a significantly increased degree of automation for 2023 – driven, among other things, by the permanent need for greater productivity and the resulting competitive pressure with a simultaneous shortage of skilled workers.
"The lack of staff still has major consequences for the industry. At the same time, the Corona pandemic has taken its toll and the stricter hygiene rules are placing great demands on our production processes. Accordingly, we see a trend towards even greater reliance on automation," said Steffen Winkler.
In addition, there is generally increasing demand for automation in some promising industries with products in high demand, for example in electromobility or battery production, warehouse automation and the semiconductor and electrical industries. Completely new areas for automation, for example in smart farming or the (partly) automated preparation of food portions, are also emerging.
Greater sustainability and resilient supply chains
Another big trend will shape automation in 2023: Sustainability and climate protection. The current energy crisis in Europe is speeding up this development. Sustainable production takes into account factors such as zero emissions and the efficient use of resources. At the same time, it must be economical too. This also influences the criteria when selecting automation solutions and, in certain cases, is completely redefining them. More and more energy saving functions are being integrated into automation components – for example a Smart Energy Mode in a servo drive. Among other things, this ensures that energy is kept in the system intelligently and that peak loads are avoided as far as possible. A wide range of tools and models for energy and performance simulation makes it possible to design optimum systems from an energy perspective.
"Reusing valuable automation components is a new trend for greater sustainability. Through professional reconditioning, for example, a used servo motor can be restored to the quality standard of a new product, including a warranty, at a more attractive price. Like "refurbished" smartphones, it allows automation suppliers such as Bosch Rexroth to conserve raw materials even more intelligently, to reduce the overall cost of recycling processes and to take on responsibility for the environment," explained Steffen Winkler.
"Last but not least, the resilience of supply chains is driving automation suppliers and users this year. Global interruptions to supply chains are one of the biggest challenges in industry these days. Many companies are therefore rethinking their procurement, development and production strategies. They are (once again) starting to involve secondary suppliers or set up parallel manufacturing at at least two sites. These and other measures result in greater stability, planning certainty and ultimately greater sustainability," said Steffen Winkler, looking ahead.
EMR Analysis
More information on Rexroth: See the full profile on EMR Executive Services
More information on Dr. Steffen Haack (Chairman of the Executive Board with Responsibility for Engineering Activities and the Product Area New Business, Rexroth): See the full profile on EMR Executive Services
More information on Steffen Winkler (Vice President Sales, Business Unit Automation & Electrification Solutions, Bosch Rexroth): See the full profile on EMR Executive Services
More information on ctrlX AUTOMATION by Rexroth: https://apps.boschrexroth.com/microsites/ctrlx-automation/en/ + ctrlX AUTOMATION surmounts the classic boundaries between machine controls, the IT world and the Internet of Things. With a Linux real-time operating system, consistently open standards, app programming technology, web-based engineering and a comprehensive IoT connection, ctrlX AUTOMATION reduces components and engineering costs by 30 to 50%.
A whole new world of automation is emerging. Because rigid, complex automation systems no longer meet the requirements in markets that are characterized by ever shorter product life cycles and ever fiercer competition. In addition, it is important to exploit the potential of digitalization and networking by combining control technology, IT and IoT in a meaningful way. As a consistently open automation platform, ctrlX AUTOMATION provides all the building blocks for complete automation solutions with the ctrlX World ecosystem. The system is modular, scalable and covers the requirements for almost all applications as needed. Automation without limits.
EMR Additional Notes:
Semiconductor:

Solid substance that has a conductivity between that of an insulator and that of most metals, either due to the addition of an impurity or because of temperature effects. Devices made of semiconductors, notably silicon, are essential components of most electronic circuits. Some examples of semiconductors are silicon, germanium, gallium arsenide, and elements near the so-called "metalloid staircase" on the periodic table. Silicon is a critical element for fabricating most electronic circuits.