QMG – QMG grows in Kuopio by buying Sähköasentu Virto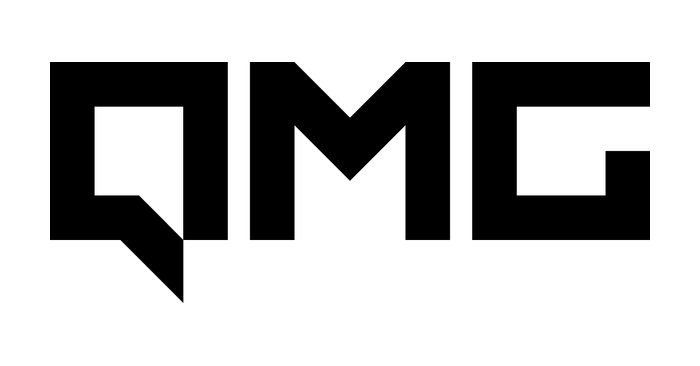 Talotekniikkikonsterni QMG buys Sähköasensu Virtoo Oy, which operates in Kuopio, and focuses on renewing electrical systems and maintenance services. 
Pohjois Savo is of interest to QMG, confirms regional director Mikko Sahikallio.
QMG buys Sähköasensu Virtoon, founded in 2010, which is known as a customer-oriented electrical service company in the Kuopio region. The company's turnover in 2022 was around 1.7 million euros and it employs 12 electrical professionals.
The deal has no impact on customer contracts or the position of personnel. The entire staff will continue as old employees. Sähköasensu Virtoo's founder and CEO Antti Pitkänen joins the ownership program of QMG's parent company Nimlas Group.
– Virtoo, which focuses on service business, is an excellent complement to QMG in Pohjois Savo. We already have an office of the electrical contractor Paikallis-Sähkö here. The companies have different priorities, so they do not compete with each other. In addition, Kuopio and Pohjois-Savo is such a large market that there is plenty of work. We want to be involved in the competition here in a versatile way and with growing resources, says Mikko Sahikallio, QMG's Central Finland regional director.
Antti Pitkänen, who continues as CEO of Sähkoasensu Virtoo, sees that the demand for service business in the electrical industry is growing.
– We serve construction and repair shops, maintenance companies, building societies and industrial plants. Our repertoire includes electrical service and maintenance, industrial maintenance as well as energy saving and new energy solutions, such as vehicle charging stations. The growing repair debt of real estate also includes a great deal of the need to renew electrical systems, Pitkänen says.
VIRTOO WAS BORN ON A SABBATICAL – NOW THE ENTIRE ELECTRICITY INDUSTRY NEEDS MORE WORKERS
Antti Pitkänen took time off in 2009 to build a detached house. During the construction work, he received so many contacts about various electrical installation needs that after the house was completed, he became an entrepreneur in the spring of 2010. The operation has grown year by year, and the company has remained like its founder, serving and capable.
– Joining QMG brings us strong background forces and management support. I see it as important that I get more resources to grow the company and business. This brings security and development opportunities to the personnel, Antti Pitkänen commented.
Pitkänen, who started his career as an electrician, is concerned about the number of installers in Finland, as society runs more and more on electricity.
– We ourselves have been able to recruit good experts, but in the bigger picture, companies have a broad responsibility for continuous training and familiarization with new technology. Electrical solutions are at the center of change right now, as the use of renewable energy increases. The work is important, responsible and independent, so I recommend the field to young men and women who are now thinking about their future profession, says Antti Pitkänen.
EMR Analysis
More information on QMG – Quattro Mikenti Group: https://quattromikentigroup.fi/ + QMG – Quattro Mikenti Group – is a technical installations and services group that provides contracting and services for residential, commercial, industrial and public buildings in both new and renovation construction.
The group consists of approximately 40 local contracting and services companies throughout Finland and it employs 1,300 professionals. QMG's turnover in 2022 was approximately EUR 240 million.
QMG as well as Sandbäckens in Sweden and Konstel in Norway together form the Nordic Nimlas Group. Its main owner private equity company KLAR Partners. What is more, Nimlas Group has a total of 500 shareowners among its personnel. Nimlas Group employs 3,500 people in the Nordic countries and its annual turnover is approximately EUR 600 million.
More information on Kimmo Liukkonen (President and CEO, QMG – Quattro Mikenti Group): https://www.linkedin.com/in/kimmo-liukkonen-64bb394/
More information on Mikko Sahikallio (Regional Director, Central Finland, QMG – Quattro Mikenti Group): https://www.linkedin.com/in/mikkosahikallio/
More information on Sähköasensu Virtoo Oy: https://virtoo.fi/ + Sähköasensu Virtoo Oy is an electrical installation company operating in the Kuopio area, founded in 2010, which offers versatile and responsible expertise in the field of electrical installation. As a rule, we operate in various real estate repair, maintenance and upkeep works as well as in renovation and renovation projects. Our permit issues are in order and we are a reliable partner in all our work.
Our customers are mainly building companies and companies in the renovation and construction industry, but also private households for renovation and renovation electrical work.
Our trained and motivated electricians handle both small and large electrical work with a firm grip and flexibly according to the customer's wishes.
More information on Antti Pitkänen (Founder and CEO, Sähköasensu Virtoo Oy): https://virtoo.fi/yhteystiedot/ + https://www.linkedin.com/in/antti-pitk%C3%A4nen-325b2615a/