QMG – A good result for Nimlas Group in 2022 and a strong start to 2023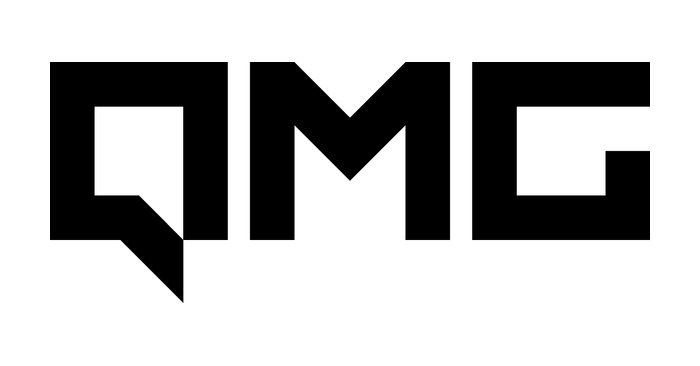 Nimlas Group, founded in 2021, achieved a good result in its first full year of operation. 
The result (pro forma) is based on strong business and growth in both of the group's building technology companies, the Swedish Sandbäckens and the Finnish QMG. At the end of December 2022, Nimlas also announced that it would buy Konstel, a Norwegian company focused on electrical services and contracting. The acquisition was confirmed in February 2023.
Despite the challenging operating environment, Nimlas' Nordic companies had a stable financial year with strong growth and good profitability. In all three countries, the companies continued their upward growth career, which increased Nimlas' turnover from 2021 by approximately 32 percent (75 percent including Konstel).
In 2022, Nimlas' turnover will reach around 435 million euros (5.067 billion Swedish kronor) with an operating result (EBITA) of around 27 million euros (315 million kroner), which corresponds to 6.2 percent of the turnover.
Including Konstel, the turnover for 2022 was EUR 579 million (SEK 6.733 billion) and the operating result was approximately EUR 40 million (SEK 471 million) (7.0 percent). Nimlas Group currently has more than 3,500 employees in more than a hundred subsidiaries in Finland, Sweden and Norway.
CEO Mikael Matts comments: Nimlas Group's outlook for 2023 is good
Emphasis on repair construction and service business
During the year, 20 subsidiaries were acquired and established
The long-term goal is a turnover of SEK 10 billion and a position as a technological pioneer of the green transition in building technology
– The year 2022 was very eventful and successful for Nimlas Group. Our business companies performed well in an uncertain market, and they have shifted their focus from housing construction to renovation construction and services, and especially in the public sector to expansion projects, says Mikael Matts.
– Over the course of the year, the group grew by around twenty new companies. These included acquisitions, business deals and self-founded companies. Our company offers building engineering contracting and maintenance services in HVAC, electricity, automation, cooling, fire safety and security technology, and we also work in collaborative projects with construction companies and end customers, Matts states.
– As a group, Nimlas has taken numerous important development steps. We implemented the group's new management model and responsibility strategy, as well as its key policies and processes. We have also confirmed the group's strategy for the coming years. The main focus of the strategy focuses on continuing aggressive growth so that we become a versatile service provider in all our operating countries. At the same time, we want to become a technological pioneer in building technology, which strengthens the green transition and leads it, says Matts.
NIMLAS' BUSINESS MODEL WORKS IN A FRAGMENTED MARKET
– The market for building engineering contracting and services is very fragmented and specialized. There is enough demand for our know-how, and it plays an important role in the green transition of the Nordic region. The construction and real estate industry faces tough demands, and building technology plays a key role as they pursue their ambitious goals.
– We have set ourselves demanding goals in an uncertain time, but I am sure that we will reach them. Nimlaks has an interesting business model, which involves extensive and committed ownership. The CEOs of our local companies have a lot of freedom to manage and develop their business, and we offer them the Group's strategic support and synergy benefits. We are in the field of the future, our services are needed, and the personnel of our companies have plenty of experience and know-how.
– I am proud to be able to present Nimlas' first full financial year result and annual report as well as the responsibility report. I would like to take this opportunity to thank all our employees for their excellent performance in 2022. We are now ready to take the next step towards our long-term goal of becoming the leading and most profitable building technology group in the Nordic countries and achieving a turnover of SEK 10 billion, Mikael Matts summarizes.
EMR Analysis
More information on QMG – Quattro Mikenti Group: https://quattromikentigroup.fi/ + QMG – Quattro Mikenti Group – is a technical installations and services group that provides contracting and services for residential, commercial, industrial and public buildings in both new and renovation construction.
The group consists of approximately 40 local contracting and services companies throughout Finland and it employs 1,300 professionals. QMG's turnover in 2022 was approximately EUR 240 million.
QMG as well as Sandbäckens in Sweden and Konstel in Norway together form the Nordic Nimlas Group. Its main owner private equity company KLAR Partners. What is more, Nimlas Group has a total of 500 shareowners among its personnel. Nimlas Group employs 3,500 people in the Nordic countries and its annual turnover is approximately EUR 600 million.
More information on Kimmo Liukkonen (President and CEO, QMG – Quattro Mikenti Group): See the full profile on EMR Executive Services
More information on Nimlas Group: https://www.nimlasgroup.com/ + Setting the standard for technical installation services
A platform on which local companies can develop and thrive.
The market for installations and related services is highly fragmented and specialised. Demand for the relevant skills is enormous, especially with their key importance to the green transition underway in the Nordic region. Increasing calls for innovative , future-proof installations are driven by the long-term trend towards sustainability and by more cyclical needs for energy-efficient solutions.
Our vision for Nimlas is ambitious – to become the region's most profitable and sustainable installation group – but it is also realistic. With the right ownership structure, culture, and incentives and a clearly focused strategy , we are in a strong position to reach our goals.
KLAR Partners is the group's majority owner.
Nimlas Group is one of the leading Nordic building technology companies, with more than 3,500 employees and a turnover of approximately EUR 550 million in Finland, Sweden and Norway.
Nimlas currently comprises three, well-established national companies operating from  over 100 locations.
Konstel Group – is a leading electrical installation company in Norway.
Sandbäckens Group – is a leading technical installation and service company in Sweden.
QMG Group – is a leading technical installation and service company in Finland.
More information on Mikael Matts (President & CEO, Nimlas Group): https://www.nimlasgroup.com/about-us + https://www.linkedin.com/in/mikael-matts-08bab622/
More information on Sandbäckens: https://www.sandbackens.se/om-sandbackens-ror + Sandbäckens is one of Sweden's leading suppliers in installation and service of property technology solutions. We are one of Sweden's leading groups for sustainable and energy-smart installations within, among other things, plumbing, sprinklers, electricity, ventilation and cooling.
Our offer is comprehensive from advice and construction to installation of a complete plant with associated service agreement.
The Sandbäckens Group is currently established in around 50 locations in Sweden and has a total of around 1,000 employees.
More information on Konstel: http://www.konstel.no/ + Konstel is a group of 25 local electrical contracting companies in southern and central Norway. Konstel's operating model emphasizes locality in the same way as QMG and Sandbäckens. Konstel employs 970 electrical professionals and its head office is in Lier, near Oslo. In 2021, Konstel's turnover was approximately EUR 95 million.
More information on Terje Myhre (CEO, Konstel): https://no.linkedin.com/in/terje-myhre-ab01621
EMR Additional Notes:
HVAC-R (Heating, Ventilation, and Air Conditioning – Refrigeration):

Heating, ventilation, and air conditioning is the use of various technologies to control the temperature, humidity, and purity of the air in an enclosed space. Its goal is to provide thermal comfort and acceptable indoor air quality.
HVACR involves maintaining, repairing and installing heating, ventilation, air conditioning, and refrigeration systems.