Pipelife – Greener Manufacturing: Biodiversity Programm at Pipelife Takes Roots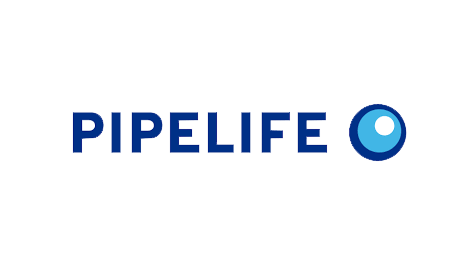 Europe is home to an incredible array of flora and fauna, but this rich natural heritage has been facing numerous threats over the last decades. In urbanized areas, habitat loss is considered one of the main drivers of biodiversity decline. However, the alarming trend can still be countered. 
In 2021, the Wienerberger group — a leading manufacturer of building materials — started its Biodiversity Program at each of more than 200 production sites. As part of the group, all of Pipelife's business units have fully embraced the program, and our biodiversity experts and enthusiasts agreed to share their successes as well as the plans ahead.
MOVING AHEAD OF POLICIES
The global awareness of wide-scale biodiversity loss has been growing in recent years. Already in May 2020, the European Union adopted its biodiversity strategy, aiming to expand the network of Europe's protected areas, restore degraded ecosystems and reduce pollution.
Another crucial biodiversity victory was achieved in December 2022, when the agreement to protect 30% of Earth's lands, oceans, coastal areas and inland waters was reached during the UN Biodiversity Conference (COP 15) in Montreal, Canada.
Yet, the enforcement and compliance with the recently adopted policies are still largely missing, raising concerns among environmental organizations and local communities.
"Biodiversity is difficult to measure and evaluate, and implementing new legislative measures takes time," admits Rena De Mey, Biodiversity Project Leader at Wienerberger. "However, as a corporation, we didn't want to wait for national and international regulations to catch up. We wanted to act now because immediate action is needed to ensure a sustainable future. We looked at what we, as a company, can do and realized we own a lot of property — our production sites. And we started there."
During the last two years, the central biodiversity team has visited nearly every production site within the group, assessing the current situation and helping devise a tailored local biodiversity action plan together with the local management and employees.
"The first thing we do, we look at the square meters at each site we own and how much of that area consists of unsealed surfaces," Rena explains. "All the areas that are unhardened or unsealed, we aim to make them as biodiverse as possible."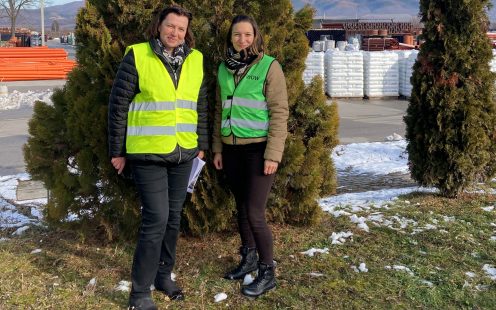 SETTING UP BIODIVERSITY HARBORS ACROSS EUROPE
The Pipelife group currently owns 24 production sites, with locations ranging from Nigde, Türkiye, to Haparanda, Sweden. As part of Wienerberger, all Pipelife business units are participating in the Biodiversity Program and have embraced it with genuine enthusiasm and commitment.
Zoran Davidovski, Head of R&D and Sustainability at Pipelife, is leading the development and coordination of the local biodiversity initiatives within the group.
"Currently, we have assessed and set up biodiversity action plans already at 70% of our sites, and we aim to complete this process for all Pipelife plants this year," he proudly states. "The improvement ideas do not come only from us centrally, but also from the local teams; we all work together to decide on the optimal course of action and its implementation at every site."
The Biodiversity Program entails 12 key points, forming the foundation for increasing the local variety of wildlife and ensuring climate adaptation groupwide. The program covers various biodiversity aspects — from increasing the presence of native plant species to sustainable water management practices and from soil health preservation to involving local employees and communities in awareness campaigns and initiatives.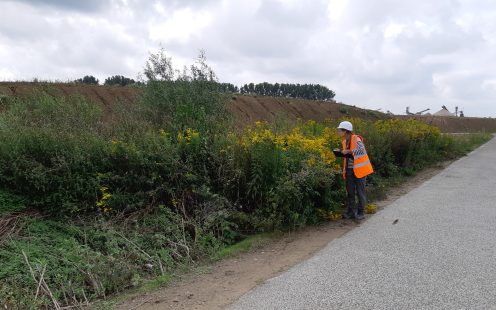 FROM PLANS TO ACTION: THE MANY SHADES OF GREEN
Pipelife Poland is among the business units that have already brought to life most of their local action plan, completely transforming the area surrounding the production site in Kartoszyno. The plant now boasts a buzzing wildflower meadow, a pond favored by numerous species of fish and amphibians, and several areas of native shrubs and trees full of birds. The vibrant changes have been celebrated not only by the various species of local flora and fauna frequenting Kartoszyno but also by the employees.
Kamila Dolistowska, Biodiversity Ambassador at Pipelife Poland, is the person behind the impressive makeover of the Kartoszyno site.
"The Biodiversity Program is an opportunity to use Pipelife's facilities as a platform to address some of the sustainability concerns in the immediate area," she explains. "Watching all the beautiful plants and observing all the animals now living close to our premises makes me proud and happy. I think this project has allowed us to become closer to nature and feel better at our workplace."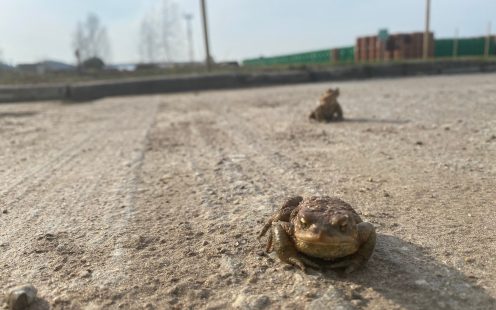 Raising awareness of environmental issues and boosting engagement among employees represent another pillar in the local biodiversity action plans. This year, Pipelife Bulgaria celebrated Earth Day by organizing educational activities and workshops at the Botevgrad plant. The event took place at the charming orchard next to the production site. The trees, now in full bloom, were planted here last year as another step of the local action plan.
Bilyana Yotova, Biodiversity Ambassador at Pipelife Bulgaria was responsible for organizing the celebration:
"We completed most of the biodiversity actions planned at Botevgrad last year and wanted to mark this achievement. We also wanted to further raise awareness about this program. Earth Day was the perfect occasion to engage our employees and inform them about the next steps, such as fauna monitoring that we will carry out during the summer months."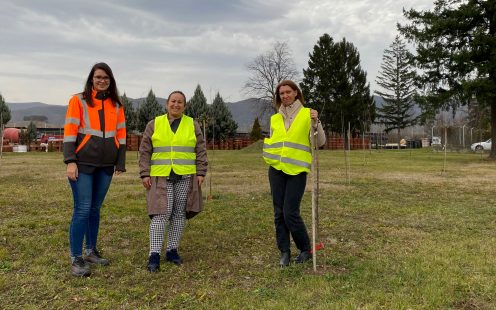 BIODIVERSITY MONITORING ACCESSIBLE FOR EVERYONE
To ensure the local biodiversity improvements are accurately assessed, baseline monitoring is carried out at each production site by an independent, certified partner. During the monitoring visit, the numbers of observed species and quantities of birds, butterflies, bees and hoverflies are recorded at each site.
After establishing the baseline, the standardized monitoring process is repeated three times per year, following the exact same route and counting the specimens of the same species. These checkups are performed by trained local employees called biodiversity ambassadors.
"We needed the baseline monitoring to obtain independent data, but we also wanted to ensure that the continuous monitoring is practical and can be carried out even by people who are not necessarily biologists or ecologists," Rena explains. "That's why we focus on indicator species that are common throughout Europe and are easy to notice and identify."
Zoran adds: "Every plant appoints one or two biodiversity ambassadors, and we provide the necessary training and support so that they can monitor and experience firsthand the results of the initiatives they have implemented."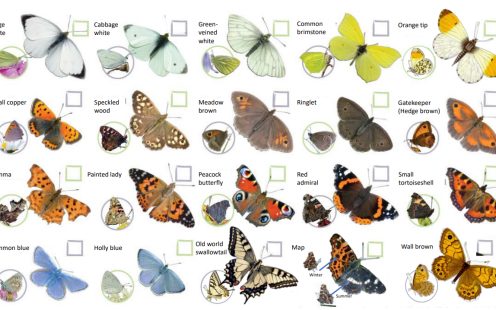 CHANGE BEYOND BORDERS
Several of Pipelife's teams are also planning environmental initiatives outside the production sites. The hope is to, over time, involve municipal bodies and companies nearby to create biodiverse areas on an even larger scale.
"As the next step, we would like to work together with the local communities and neighboring companies," states Zoran. "Many of our production sites are located in large, industrial areas which could benefit from similar biodiversity improvements as the ones included in our program."
Some Pipelife companies, such as Pipelife Estonia, are already socially and environmentally active community members. For the second year in a row, the employees from the Jüri plant have been taking part in World Cleanup Day, collecting hundreds of liters of garbage in the green areas and roadsides in the vicinity of the plant.
Marco Oolo is the Quality Manager at Pipelife Estonia and the initiator of this year's cleanup:
"After the long Estonian winters, a lot of litter is carried to this area by snowmelt, making it look unpleasant. We were thrilled by the difference the removal of waste instantly made and have decided to make the cleanup our spring tradition. "
As part of the cleanup, the team headed by Marco also took care of the drainage ditch nearby the plant. Owned partially by Pipelife and by the local municipality, the ditch was cleared of overgrowth to make it more attractive to frogs and other local amphibians.
MAKING A REAL DIFFERENCE
As a leading manufacturer of piping solutions, Pipelife sees it as its responsibility to push green efforts further and hopes to inspire other manufacturers in all sectors to follow.
The green transformation of Pipelife's production sites still continues since carrying out the baseline monitoring and implementing many of the actions envisioned takes time and is often limited to the growing season. Yet, the scope and variety of the steps underline the group's strong commitment to becoming a nature-positive business.
Fully in line with the EU's biodiversity strategy, the group's own Biodiversity Program remains innovative in its reach and commitment to achieving tangible, measurable results year by year.
"We are a frontrunner in the sense that we are championing biodiversity at all our production sites," Rena De Mey concludes. "There are companies that prefer to wait for the upcoming regulations or just stick to greening their headquarters. But we are already making a real difference at all our sites for all our employees — and it's also a difference for the ecosystems and communities they live in."
EMR Analysis
More information on Pipelife: https://www.pipelife.com + Pipelife is a leading international manufacturer of sustainable piping solutions that connect people and communities with water, energy and data. Our purpose is to provide the necessary means of infrastructure to create a safer, healthy and more carefree living for current and future generations. Whether behind walls, in floors, underground, or at the bottom of the sea, our solutions may be hidden but they are always part of your life.
Pipelife was founded in 1989 as as a joint venture of Solvay (Belgium) and Wienerberger (Austria) with activities in Austria, France and Germany. Since 2012, Pipelife is fully owned by Wienerberger.
Pipelife was founded in 1989, as a joint venture of Solvay (Belgium) and Wienerberger (Austria). Since 2012, Pipelife is fully owned by Wienerberger, with our headquarters based in Vienna, Austria. We are actively present in 24 countries with 3,756 employees. As of 2022, 855,608 km of our pipes have been installed. That's more than 21 times around the world!
More information on Wienerberger: https://www.wienerberger.com/en.html + The Wienerberger group operates 216 production sites in 28 countries and is the world's largest producer of bricks and the market leader in clay roof tiles in Europe as well as concrete pavers in Central-Eastern Europe and pipe systems in Europe.
216 Plants
19,000 Employees
28 Countries
Wienerberger AG is a public company on the Vienna Stock Exchange. There is no single, main shareholder, as all shares are free float shares. The majority of shares are held by institutional investors, with less than 15% owned by private investors.
Wienerberger's brands are: Wienerberger (Clay Blocks, Facing Bricks and Clay Toof Tiles), Pipelife (Plastic Pipes for transporting energy, water and data) Steinzeug-Keramo (Solutions for Sewer Systems, Pipes for open and sealed designs), Semmelrock (Concrete pavements in Central and Eastern Europe) and General Shale (Facing Bricks in the USA and Canada)
More information on Harald Schwarzmayr (CEO, Pipelife + COO, Wienerberger AG): See the full profile on EMR Executive Services
More information on Rena De Mey (Biodiversity Project Leader, Wienerberger AG): See the full profile on EMR Executive Services
More information on Zoran Davidovski (Head of R&D & Sustainability Officer, Pipelife): See the full profile on EMR Executive services
More information on Bilyana Yotova (Biodiversity Ambassador, Pipelife Bulgaria, Pipelife): See the full profile on EMR Executive Services
More information on Kamila Dolistowska (Biodiversity Ambassador, Pipelife Poland, Pipelife): See the full profile on EMR Executive services
More information on The European Union: https://european-union.europa.eu/index_en + The European Union's institutional set-up is unique and its decision-making system is constantly evolving. The 7 European institutions, 7 EU bodies and over 30 decentralised agencies are spread across the EU. They work together to address the common interests of the EU and European people.
In terms of administration, there are a further 20 EU agencies and organisations which carry out specific legal functions and 4 interinstitutional services which support the institutions.
All of these establishments have specific roles – from developing EU laws and policy-making to implementing policies and working on specialist areas, such as health, medicine, transport and the environment.
There are 4 main decision-making institutions which lead the EU's administration. These institutions collectively provide the EU with policy direction and play different roles in the law-making process:
the European Parliament (Brussels/Strasbourg/Luxembourg)
the European Council (Brussels)
the Council of the European Union (Brussels/Luxembourg)
the European Commission (Brussels/Luxembourg/Representations across the EU)
Their work is complemented by other institutions and bodies, which include:
the Court of Justice of the European Union (Luxembourg)
the European Central Bank (Frankfurt)
the European Court of Auditors (Luxembourg)
The EU institutions and bodies cooperate extensively with the network of EU agencies and organisations across the European Union. The primary function of these bodies and agencies is to translate policies into realities on the ground.
Around 60,000 EU civil servants and other staff serve the 450 million Europeans (and countless others around the world).
Currently, 27 countries are part of the EU: https://european-union.europa.eu/principles-countries-history/country-profiles_en
More information on The European Commission: https://ec.europa.eu/info/index_en + The Commission helps to shape the EU's overall strategy, proposes new EU laws and policies, monitors their implementation and manages the EU budget. It also plays a significant role in supporting international development and delivering aid.
The Commission is steered by a group of 27 Commissioners, known as 'the college'. Together they take decisions on the Commission's political and strategic direction.
A new college of Commissioners is appointed every 5 years.
The Commission is organised into policy departments, known as Directorates-General (DGs), which are responsible for different policy areas. DGs develop, implement and manage EU policy, law, and funding programmes. In addition, service departments deal with particular administrative issues. Executive agencies manage programmes set up by the Commission.
Principal roles in law: The Commission proposes and implements laws which are in keeping with the objectives of the EU treaties. It encourages input from business and citizens in the law-making process and ensures laws are correctly implemented, evaluated and updated when needed.
More information on Ursula von der Leyen (President, The European Commission): https://ec.europa.eu/commission/commissioners/2019-2024/president_en + https://www.linkedin.com/in/ursula-von-der-leyen/
More information on UN Biodiversity Conference (COP 15): https://www.unep.org/un-biodiversity-conference-cop-15 + 7-19 December 2022 in Montreal, Canada, governments from around the world came together to agree on a new set of goals to guide global action through 2030 to halt and reverse nature loss.
Nature is critical to meeting the Sustainable Development Goals and limiting global warming to 1.5 degrees. Adoption of a bold global biodiversity framework that addresses the key drivers of nature loss is needed to secure our own health and well-being alongside that of the planet.
What took place at COP 15:
Adoption of an equitable and comprehensive framework matched by the resources needed for implementation
Clear targets to address overexploitation, pollution, fragmentation and unsustainable agricultural practices
A plan that safeguards the rights of indigenous peoples and recognizes their contributions as stewards of nature
Finance for biodiversity and alignment of financial flows with nature to drive finances toward sustainable investments and away from environmentally harmful ones
EMR Additional Notes:
ESG (Environmental, Social and Governance):

Refers to the three key factors when measuring the sustainability and ethical impact of an investment in a business or company. Most socially responsible investors check companies out using ESG criteria to screen investments.
ESG metrics are not commonly part of mandatory financial reporting, though companies are increasingly making disclosures in their annual report or in a standalone sustainability report.
There is not a standardized approach to the calculation or presentation of different ESG metrics.

Environmental: Conservation of the natural world

Climate change and carbon emissions
Air and water pollution
Biodiversity
Deforestation
Energy efficiency
Waste management
Water scarcity
…

Social: Consideration of people & relationships

Customer satisfaction
Data protection and privacy
Gender and diversity
Employee engagement
Community relations
Human rights
Labor standards
…

Governance: Standards for running a company

Board composition
Audit committee structure
Bribery and corruption
Executive compensation
Lobbying
Political contributions
Whistleblower schemes
…

Criteria are of increasing interest to companies, their investors and other stakeholders. With growing concern about he ethical status of quoted companies, these standards are the central factors that measure the ethical impact and sustainability of investment in a company.
Consequently, ESG analysis considers how companies serve society and how this impacts their current and future performance.

CSR (Corporate Social Responsability):

Framework or business model that helps a company be socially accountable to itself, its stakeholders, and the public.
The purpose of CSR is to give back to the community, take part in philanthropic causes, and provide positive social value. Businesses are increasingly turning to CSR to make a difference and build a positive brand around their company.
CSR tends to target opinion formers – politicians, pressure groups, media. Sustainability targets the whole value chain – from suppliers to operations to partners to end-consumers.

CSR vs. ESG:

CSR is a company's framework of sustainability plans and responsible cultural influence, whereas ESG is the assessable outcome concerning a company's overall sustainability performance.
The major difference between them is that CSR is a business model used by individual companies, but ESG is a criteria that investors use to assess a company and determine if they are worth investing in.