OSRAM – Prestigious label: "Particularly environment-friendly"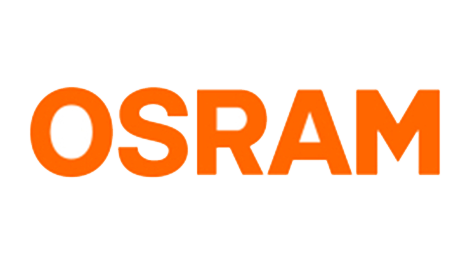 OSRAM DS is the world's first company to present LED drivers made from 80 % recycled plastic
Encouraging the use of resource-saving production materials is a key social objective – and also an important economic objective for OSRAM DS. Not only does it have a positive impact on our environmental balance – it also reduces production costs and improves the products' acceptance by our customers. When developing new products, we therefore attach particular importance to maximum sustainability right from the start. The LED drivers we developed just recently are a prime example. In line with the principles of a circular economy, they are made from 80 % recycled plastic! OSRAM DS is the first company worldwide to manufacture such drivers.
Our products OPTOTRONIC FIT 7 CS PC, OPTOTRONIC FIT 14 CS PC, and ICUTRONIC DALI 12 CS will take the lead in bearing the "80 % recycled plastic" label. They are expected to come onto the market during the first half of 2023. It took eight months from the first idea to market maturity. In fact, numerous tests had to be run in order to ensure that the material fulfills strict requirements, for example in terms of temperature resistance and mechanical resilience. And: We were able to guarantee such high standards with an 80 % proportion of recycled materials. Our goal for the future is to manufacture as many products as possible from this material while at the same time exploring whether the proportion of recycled materials can even be increased. Thus, we are making a significant contribution to closing material loops.
By the way: The idea for these new drivers with a housing made from recycled plastic originates from the British luminaire manufacturer Orluna, whose declared goal it is to break new ground in terms of sustainable luminaire design. Therefore, we developed the OPTOTRONIC FIT 12 PC exclusively for, and in close cooperation with, our partner: another LED driver which is entitled to bear the "80 % recycled plastic" label!
Learn more about Sustainability here.
EMR Analysis
More information on OSRAM: See the full profile on EMR Executive Services
More information on Ingo Bank (Chairman of the Managing Directors – CEO, OSRAM + CFO, ams-OSRAM): See the full profile on EMR Executive Services
More information on ams-OSRAM: https://ams.com/ams-start + https://ams-osram.com + The ams OSRAM Group (SIX: AMS) is a global leader in optical solutions. By adding intelligence to light and passion to innovation, we enrich people's lives. This is what we mean by Sensing is Life.
With over 110 years of combined history, our core is defined by imagination, deep engineering expertise and the ability to provide global industrial capacity in sensor and light technologies. We create exciting innovations that enable our customers in the consumer, automotive, healthcare and industrial sectors maintain their competitive edge and drive innovation that meaningfully improves the quality of life in terms of health, safety and convenience, while reducing impact on the environment.
Our around 22,000 employees worldwide focus on innovation across sensing, illumination and visualization to make journeys safer, medical diagnosis more accurate and daily moments in communication a richer experience. Our work creates technology for breakthrough applications, which is reflected in over 15,000 patents granted and applied. Headquartered in Premstaetten/Graz (Austria) with a co-headquarters in Munich (Germany), the group achieved over EUR 5 billion revenues in 2021 and is listed as ams-OSRAM AG on the SIX Swiss Exchange (ISIN: AT0000A18XM4).
More information on Alexander Everke (Chief Executive Officer, ams-OSRAM until 31.03.2023 + Advisor, ams-OSRAM from 31.03.2023 up to 31.12.2023): See the full profile on EMR Executive Services
More information on Aldo Kamper (Chairman of the Management Board and CEO, ams-OSRAM as from 01.04.2023): See the full profile on EMR Executive Services
More information on Orluna: https://www.orluna.com/ + Established in 1973, Orluna manufactures the UK's best-selling architectural downlight, Orluna is a major international lighting business. Our Origin luminaire collection offers the finest quality of light and colour rendition of any downlight available across the world. Our aim is to help lighting and interior designers realise the full potential of their projects by offering unparalleled quality of light. Origin enriches colours in fabrics and materials and our accurate beam control helps to achieve the desired scheme effect. Orluna is trusted by the world's leading designers on their most high-profile projects.
More information on Andrew Kilborn (Managing Director, Orluna): https://www.linkedin.com/in/andrew-kilborn-ba970a23/
EMR Additional Notes:
LED:

LED stands for light emitting diode. LED lighting products produce light up to 90% more efficiently than incandescent light bulbs. How do they work? An electrical current passes through a microchip, which illuminates the tiny light sources we call LEDs and the result is visible light.
A light-emitting diode is a semiconductor light source that emits light when current flows through it. Electrons in the semiconductor recombine with electron holes, releasing energy in the form of photons.
Circular Economy: 

A circular economy is a systemic approach to economic development designed to benefit businesses, society, and the environment. In contrast to the 'take-make-waste' linear model, a circular economy is regenerative by design and aims to gradually decouple growth from the consumption of finite resources.
In such an economy, all forms of waste, such as clothes, scrap metal and obsolete electronics, are returned to the economy or used more efficiently.

Sustainability Vs. Circular Economy:

Circularity focuses on resource cycles, while sustainability is more broadly related to people, the planet and the economy. Circularity and sustainability stand in a long tradition of related visions, models and theories.
A sustainable circular economy involves designing and promoting products that last and that can be reused, repaired and remanufactured. This retains the functional value of products, rather than just recovering the energy or materials they contain and continuously making products anew.