Orsted – Ørsted to acquire Eversource share of uncontracted offshore wind seabed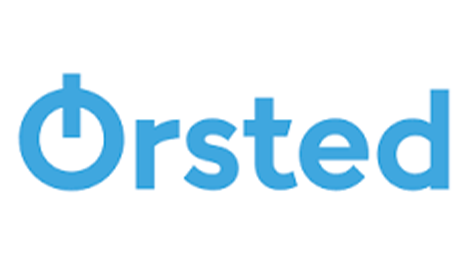 Ørsted to fully own seabed with up to 4 GW of capacity and fully own strategic O&M contracts. Acquisition further strengthens Ørsted's offshore wind energy position in the US Northeast.
Ørsted has signed an agreement to acquire Eversource Energy's 50 % interest in the uncontracted federal offshore wind lease area currently owned jointly by the two companies. In addition to the seabed, which is in early-stage development, the agreement also includes contracts and partnerships for key operational assets in the US Northeast.
The USD 625 million agreement further strengthens Ørsted's leading position in US offshore wind energy and demonstrates the company's commitment to building an American offshore wind industry, including a supply chain that creates jobs across the United States and drives innovation for the global market.
The lease area, identified as Lease Area OCS-A 500 (Lease 500), contains approximately 187,000 acres of uncontracted seabed for offshore wind energy and has a potential capacity of up to 4 GW. As part of this agreement, Ørsted will acquire contracts and leases for strategic port facilities and other assets. Ørsted will take full ownership of partnerships with the Port of Providence, the Port of Davisville, and Quonset Point, all in Rhode Island, and with Connecticut's New London State Pier. Ørsted will also take full ownership of the operations and maintenance hub in East Setauket, New York, and the charter agreement for the first American-built offshore wind service operation vessel, which is under construction at Edison Chouest's facility in Houma, Louisiana, and is more than 50 % complete.
"I want to thank Eversource for our six-year partnership and for their expertise that has strategically advanced the onshore scopes of our three projects, which will deliver renewable energy to Rhode Island, Connecticut, and New York," said David Hardy, Executive Vice President and CEO of Region Americas at Ørsted. "This acquisition further demonstrates our long-term commitment to building an American offshore wind energy industry and the value creation opportunities we see in the US market. In addition to taking full ownership of seabed that is familiar to our team after years of work in this area, we will also be the sole bidder in our New York 3 and Rhode Island 2 active offshore wind solicitations. The combination of the seabed and additional components in this agreement further establish a major hub in the Northeast for our activities and future opportunities."
Lease 500 is strategic to Ørsted's US offshore wind portfolio. In addition to its proximity to existing Ørsted projects, which creates construction and operational efficiencies, the site also offers shallow water depth and favourable wind speeds compared to other sites in the US and globally. Located approximately 40 km off the coast of Southern New England, the site can also serve four markets, including Massachusetts, Rhode Island, Connecticut, and New York.
"We have had the pleasure of working alongside Ørsted for more than six years and have experienced first-hand their expertise and global leadership in the offshore wind sector. We continue to expect that offshore wind projects built in our partnership's lease area, including the three now under development, will play a critical role in decarbonizing the generation mix of Southern New England and New York," said Joe Nolan, Eversource's president, chief executive officer, and chairman.
Eversource announced last year it was reviewing its offshore wind energy portfolio and considering whether to sell related assets. In addition to the agreement with Ørsted to sell its uncontracted seabed and other interests, Eversource determined that it is in the best long-term interest of the company to pursue the sale of its existing 50 % interest in its three jointly owned contracted offshore wind projects (South Fork Wind, Revolution Wind and Sunrise Wind).
As part of the agreement with Ørsted, Eversource will provide tax equity for the South Fork Wind project. Securing the tax equity arrangement is a critical milestone for South Fork Wind ahead of its plan to begin operations and deliver renewable energy later this year. Eversource will continue to support onshore scopes of all three projects through construction, ensuring the long-term continuity and success of the portfolio.
The agreement is subject to customary closing conditions and regulatory review and is expected to close in the third quarter of 2023.
EMR Analysis
More information on Ørsted: See the full profile on EMR Executive Services
More information on Mads Nipper (Group President and Chief Executive Officer, Ørsted): See the full profile on EMR Executive Services
More information on David Hardy (Group Executive Team and Executive Vice President, Ørsted + CEO, Region Americas, Ørsted): See the full profile on EMR Executive Services
More information on Eversource: https://www.eversource.com/content/ + At Eversource, we live in the neighborhoods we serve, working together for a better tomorrow. We're 9,000 men and women committed to providing safe, reliable and sustainable electric, gas and water service in Massachusetts, Connecticut and New Hampshire.
Our operations trace their roots back to the middle of the 19th century. Through the decades, many companies have come together to form Eversource, New England's largest energy delivery company.
Today, we're proud to provide safe, reliable service to 4.3 million customers. Like our predecessor companies, we're focused on supporting every one of our communities, to power the possible for New England.
More information on Joe Nolan (President, chief executive officer, chairman, Eversource): https://www.eversource.com/content/residential/about/investors/corporate-governance/board-of-trustees