Orsted – Ørsted opens a new era in green shipping by breaking ground on Europe's largest e-methanol project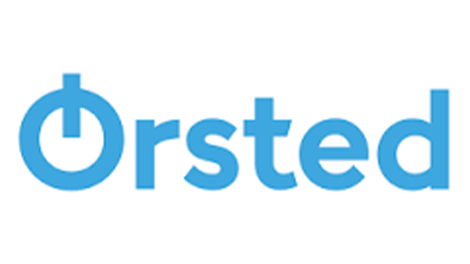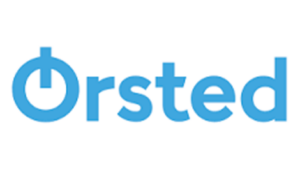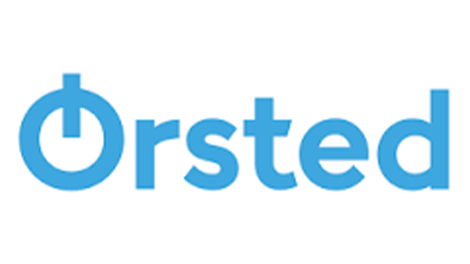 Today, at an event in Örnsköldsvik in Northern Sweden, Ørsted broke ground on Europe's largest e-methanol project, FlagshipONE. 
The groundbreaking of FlagshipONE not only marks the construction start of the project, but also the first steps in a new green era of shipping, where large-scale methanol production facilities will supply a constantly growing fleet of methanol-powered vessels. Currently, over 110 e-methanol vessels have been ordered or are in operation, up from 80 vessels at the end of 2022. At the same time, new regulation such as Fuel EU Maritime is also increasing the demand for new, green maritime fuels. FlagshipONE will start production in 2025 when it will produce 50,000 tonnes of e-methanol yearly.
Originally developed by the Swedish e-fuels company Liquid Wind, FlagshipONE will be located next to Övik Energi's combined heat and power plant Hörneborgsverket in Örnsköldsvik, where the groundbreaking event also took place. The event was attended by political representatives from both local, regional, national, and international bodies as well as by representatives from partner companies, including Siemens Energy, Carbon Clean, and Topsoe, who will deliver the electrolysers and control system, the carbon capture equipment, and the methanol synthesis equipment, respectively. In addition to these major equipment suppliers, local companies are already involved in the project, and the operation of the plant will also create direct and indirect jobs in Örnskoldsvik.
Among the speakers at the event were also Klimatklivet, a part of the Swedish Environmental Protection Agency, who have supported FlagshipONE with SEK 151 million. The groundbreaking was done by Anna Dahlberg, State Secretary to the Prime Minister of Sweden; Anna-Britta Åkerlind, Chair of the municipality board of Örnsköldsvik Municipality; Anders Nordstrøm, COO of Ørsted P2X; Claes Fredriksson, founder and CEO of Liquid Wind; and Kristina Säfsten, CEO of Övik Energi.
The event in Örnsköldsvik focused on the need to decarbonise global maritime transport and on the large potential for Sweden to become a key market for the production of e-methanol, which is emerging as shipping's preferred route to zero emissions in the 2020s. Sweden has ample opportunity to develop renewable energy, like onshore and offshore wind, and has a world-leading forest industry to supply the biogenic carbon needed to produce e-methanol. Örnsköldsvik is one of the centres of the Swedish forest industry, having a large commercial presence from advanced forest-based industries.
Anders Nordstrøm, COO of Ørsted P2X, says:

"FlagshipONE is a pioneering project that will open a new era for green shipping and for Ørsted. I'm very pleased that we've now started on-site construction together with other green fuel leaders from across the supply chain, and together with representatives from Örnsköldsvik, Västernorrlands Län and Sweden at large. FlagshipONE will be the first project in a new green industry in Sweden, which Ørsted intends to spearhead."
Claes Fredriksson, CEO and founder of Liquid Wind, says:

"FlagshipONE will soon become the largest commercial-scale electrofuel facility in Europe and at Liquid Wind we are thrilled that Ørsted is now starting the construction phase of the project. FlagshipONE is our first sold project and is just the beginning of our journey to become the leading developer of electrofuel facilities. This milestone will hopefully inspire many others to also contribute to the decarbonization of shipping. Today is a historical day for Sweden as we put the country on the map as a developer and producer of green electrofuel. All with the intent of reducing the world's dependence on fossil fuels."
Kristina Säfsten, CEO of Övik Energi, says:

"Today, we celebrate a long-awaited milestone towards finally seeing FlagshipONE take shape adjacent to our power plant. Through Ørsted and the new e-methanol facility, we've gained a significant new industrial customer at the High Coast Innovation Park while at the same achieving a reduced carbon footprint. We welcome Ørsted to Örnsköldsvik and look forward to the realisation of this important green initiative."
Global shipping accounts for around 3 % of global carbon emissions, and the sector is a focus area for Ørsted as the company expands its presence in Power-to-X across Northern Europe and the US. FlagshipONE is the first e-methanol project in Ørsted's ambitious green fuel pipeline; the company is also developing the 300,000 tonnes/year 'Project Star' in the US Gulf Coast area and the 'Green Fuels for Denmark' project in Copenhagen, which will also produce significant volumes of e-methanol to enable the decarbonisation of shipping.
FlagshipONE is located on the grounds of the biomass-fired combined heat and power plant Hörneborgsverket in Örnsköldsvik, operated by Övik Energi. The e-methanol from FlagshipONE will be produced using renewable electricity and biogenic carbon dioxide captured from Hörneborgsverket. In addition, FlagshipONE will use steam, process water, and cooling water from Hörneborgsverket, and excess heat from the e-methanol production process will be delivered back to Övik Energi and integrated into their district heating supply.
EMR Analysis
More information on Ørsted: See the full profile on EMR Executive Services
More information on Mads Nipper (Group President and Chief Executive Officer, Ørsted): See the full profile on EMR Executive Services
More information on Anders Nordstrøm (Chief Operating Officer, Ørsted P2X, Ørsted): See the full profile on EMR Executive Services
More information on FlagshipONE: https://www.liquidwind.se/flagships + FlagshipONE will be co-located with Hörneborgsverket, a combined heat and power plant (CHP) from Övik Energy in Örnköldsvik, north-east Sweden. Biogenic CO2 emitted from the CHP will be captured and used to produce the eMethanol.
In January 2022, Ørsted acquired a 45 % ownership share in Liquid Wind's FlagshipONE.
More information on Liquid Wind AB: https://www.liquidwind.se/ + Liquid Wind develop, finance, build and manage facilities to convert carbon dioxide emissions and green hydrogen into valuable, carbon neutral fuel – eMethanol. The effective, liquid fuel will support the transition to net zero shipping, road transport and chemical industry. Together with their expert technical consortium, Liquid Wind are now developing their first commercial-scale eMethanol facility in Sweden.
Our passionate team of experts are now working hard to bring eMethanol to market which will enable industry to meet their sustainability goals and help to ensure a cooler world.
More information on Claes Fredriksson (CEO & Founder, Liquid Wind AB): https://www.linkedin.com/in/claes-fredriksson-359217/
More information on Fuel EU Maritime Initiative (upcoming legislation): https://www.europarl.europa.eu/legislative-train/theme-a-european-green-deal/file-fuel-eu-maritime + On 14 July 2021, the European Commission presented the FuelEU maritime proposal within its Fit for 55 package, accompanied with an impact assessment. The proposed regulation introduces increasingly stringent limits on carbon intensity of the energy used by vessels from 2025, which should oblige them to use alternative fuels. It applies to commercial vessels of 5 000 gross tonnes and above, regardless of their flag (fishing ships are exempted). It covers all energy used on board when the ship is at an EU port and on voyages between EU ports, and 50% of the energy used on voyages departing from or arriving to an EU port. From January 2030, container ships and passenger ships at EU ports will also have to connect to onshore power supply (OPS) and use it for all energy needs while at berth, with some exceptions.
On 23 March 2023, Parliament and Council reached a provisional agreement on the text of the new rules, which now needs to be formally approved by both institutions.
More information on The European Union: https://european-union.europa.eu/index_en + The European Union's institutional set-up is unique and its decision-making system is constantly evolving. The 7 European institutions, 7 EU bodies and over 30 decentralised agencies are spread across the EU. They work together to address the common interests of the EU and European people.
In terms of administration, there are a further 20 EU agencies and organisations which carry out specific legal functions and 4 interinstitutional services which support the institutions.
All of these establishments have specific roles – from developing EU laws and policy-making to implementing policies and working on specialist areas, such as health, medicine, transport and the environment.
There are 4 main decision-making institutions which lead the EU's administration. These institutions collectively provide the EU with policy direction and play different roles in the law-making process:
the European Parliament (Brussels/Strasbourg/Luxembourg)
the European Council (Brussels)
the Council of the European Union (Brussels/Luxembourg)
the European Commission (Brussels/Luxembourg/Representations across the EU)
Their work is complemented by other institutions and bodies, which include:
the Court of Justice of the European Union (Luxembourg)
the European Central Bank (Frankfurt)
the European Court of Auditors (Luxembourg)
The EU institutions and bodies cooperate extensively with the network of EU agencies and organisations across the European Union. The primary function of these bodies and agencies is to translate policies into realities on the ground.
Around 60,000 EU civil servants and other staff serve the 450 million Europeans (and countless others around the world).
Currently, 27 countries are part of the EU: https://european-union.europa.eu/principles-countries-history/country-profiles_en
More information on The European Commission: https://ec.europa.eu/info/index_en + The Commission helps to shape the EU's overall strategy, proposes new EU laws and policies, monitors their implementation and manages the EU budget. It also plays a significant role in supporting international development and delivering aid.
The Commission is steered by a group of 27 Commissioners, known as 'the college'. Together they take decisions on the Commission's political and strategic direction.
A new college of Commissioners is appointed every 5 years.
The Commission is organised into policy departments, known as Directorates-General (DGs), which are responsible for different policy areas. DGs develop, implement and manage EU policy, law, and funding programmes. In addition, service departments deal with particular administrative issues. Executive agencies manage programmes set up by the Commission.
Principal roles in law: The Commission proposes and implements laws which are in keeping with the objectives of the EU treaties. It encourages input from business and citizens in the law-making process and ensures laws are correctly implemented, evaluated and updated when needed.
More information on Ursula von der Leyen (President, The European Commission): https://ec.europa.eu/commission/commissioners/2019-2024/president_en + https://www.linkedin.com/in/ursula-von-der-leyen/
More information on Siemens Energy: See the full profile on EMR Executive Services
More information on Dr. -Ing. Christian Bruch (Chief Executive Officer, Siemens Energy AG): See the full profile on EMR Executive Services
More information on Anne-Laure Parrical de Chammard (Member of the Executive Board for Transformation of Industry, Siemens Energy): See the full profile on EMR Executive Services
More information on Carbon Clean: https://www.carbonclean.com/ + arbon Clean was founded in 2009 as the growth rate of atmospheric carbon was starting to soar. Within a decade, the Earth's CO2 levels reached their highest point in 3 million years.
Headquartered in London, Carbon Clean has offices in India, Spain and the United States. As of October 2022, we have removed over 1.7 million metric tonnes of carbon from 49 facilities across the globe. Our work is founded on the belief that achieving net zero isn't a pipe dream, it's an imperative. But it will take far more than a focus on renewables.
Key industries can and should play a significant role in global carbon reduction. We provide all the services needed to achieve net zero, including technology licence and solvent supply, a full process design package (PDP) and proprietary equipment, and end-to-end systems — including design, build, financing and operation.
More information on Aniruddha Sharma (Chair & Chief Executive Officer, Carbon Clean): https://www.carbonclean.com/about-us + https://www.linkedin.com/in/aniruddhasharma/
More information on Topsoe: https://www.topsoe.com/ + Topsoe aims to be recognized as the global leader in carbon emission reduction technologies by 2024. As a world leader in electrolyzers, catalysts, and technology, we are heavily engaged in developing solutions for decarbonizing hard-to-abate sectors such as steel, cement, chemicals, shipping and aviation. Our solutions produce essential renewable energy carriers, fuels, and chemicals of the future, such as green hydrogen, green ammonia and eMethanol™. Our foundation is Topsoe's market-leading and energy-efficient technologies to produce chemicals and fuels. Topsoe is headquartered in Denmark and serves customers around the globe. In 2020, our revenue was approximately DKK 6.2 billion, and we employ around 2,200 employees.
More information on Roeland Baan (CEO, Topsoe): https://www.topsoe.com/our-resources/corporate/management/senior-leadership-team/roeland-baan?hsLang=en + https://www.linkedin.com/in/roeland-baan-175b71a/
More information on Kim Saaby Hedegaard (CEO, Power-to-X, Topsoe): https://blog.topsoe.com/topsoe-appoints-two-new-members-of-senior-leadership-team-head-of-power-to-x-division-and-coo
More information on Klimatklivet (part of the Swedish Environmental Protection Agency): https://www.naturvardsverket.se/klimatklivet + Klimatklivet is the investment support that makes it possible to invest in fossil-free future technology and green transition. It can be applied for by companies, municipalities, regions and organizations throughout Sweden.
The Swedish Environmental Protection Agency is a government authority for environmental issues. We work on behalf of the Swedish government with environmental issues within Sweden, within the EU and internationally.
More information on Anna Dahlberg (State Secretary to the Prime Minister, Sweden): https://www.government.se/government-of-sweden/prime-ministers-office/ulf-kristersson/anna-dahlberg/
More information on Övik Energi: https://www.ovikenergi.se/ + Electricity, fibre, district heating and district cooling – Övik Energi is part of a sustainable and growing Örnsköldsvik.
Övik Energi is a municipally owned energy company. The business has a history that goes back to the end of the 19th century, and today employs over 130 people. In addition to the production and distribution of electricity, district heating and district cooling, we offer broadband via fiber network.
More information on Kristina Säfsten (CEO, Övik Energi): https://www.linkedin.com/in/kristina-s%C3%A4fsten-739a6119b/
EMR Additional Notes:
e-Fuels – Electrofuels:

eFuels are produced with electricity from renewable sources, water and CO2 and are a sustainable alternative to fossil fuels.
Electrofuels, also known as e-fuels or synthetic fuels, are a type of drop-in replacement fuel. They are manufactured using captured carbon dioxide or carbon monoxide, together with hydrogen obtained from sustainable electricity sources such as wind, solar and nuclear power.

e-Methanol:

eMethanol is also referred to as 'green' methanol because of the way in which it is produced: combining biogenic CO2 (put simply, CO2 created by burning biologically based materials, such as biomass) with hydrogen, created by water electrolysis.
E-methanol is produced by combining green hydrogen and captured carbon dioxide from industrial sources. It still releases some greenhouse gases as it burns, but it emits less carbon dioxide, nitrogen oxides, sulfur oxide and particulate matter than conventional marine fuel.
Methanol – CH3OH – is four parts hydrogen, one part oxygen and one part carbon. On an industrial scale, methanol is predominantly produced from natural gas by reforming the gas with steam and then converting and distilling the resulting synthesized gas mixture to create pure methanol.
Power-to-X (or P2X or PtX):

Power-to-X is an energy transformation technology that converts electricity into carbon-neutral synthetic fuels (gas or liquid) which can be stored and later used by the mobility, heating and electricity sectors.
Power-to-X is essential in achieving a carbon neutral society that meets an increasing demand for energy. Through electrolysis and CO2 reutilisation, Power-to-X can unlock carbon neutral solutions that mitigate unavoidable emissions from industry, for instance by capturing concentrated CO2 streams from biomass-fired power plants or anaerobic digestion. It also offers a competitive option for energy storage.
The term Power-to-X covers processes for converting renewably sourced electricity (power) to a substance or energy carrier ("X"). This can be in gaseous form such as hydrogen or methane (synthetic natural gas, Power-to-Gas), or it can be liquid synthetic fuels such as methanol, ammonia, synthetic diesel, or kerosene (Power-to-Liquid). Liquid fuels from Power-to-X are also often referred to as electrofuels or merely e-fuels.
Carbon Dioxide (CO2):

Primary greenhouse gas emitted through human activities. Carbon dioxide enters the atmosphere through burning fossil fuels (coal, natural gas, and oil), solid waste, trees and other biological materials, and also as a result of certain chemical reactions (e.g., manufacture of cement). Carbon dioxide is removed from the atmosphere (or "sequestered") when it is absorbed by plants as part of the biological carbon cycle.

Decarbonization:

Reduction of carbon dioxide emissions through the use of low carbon power sources, achieving a lower output of greenhouse gasses into the atmosphere.