ORSTED – Ørsted joins Global Offshore Wind Alliance to help governments reach full potential of offshore wind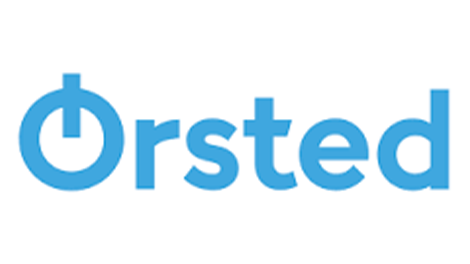 Ørsted becomes the first energy company to join the Global Offshore Wind Alliance (GOWA) to support a faster deployment of offshore wind and create a global community of action.
GOWA is a new global organisation that brings together governments, the private sector, international organisations, and other stakeholders to accelerate the deployment of offshore wind power. The alliance was launched last year at COP27 by the International Renewable Energy Agency (IRENA), the Global Wind Energy Council (GWEC), and the Danish government.
Mads Nipper, Group President and CEO of Ørsted, says: "GOWA holds magnificent potential because it enables countries and governments to share learnings and best practices within offshore wind and thereby save valuable time by speeding up the much-needed global build-out of offshore wind. At Ørsted, we're happy and proud to join GOWA to share our expertise and help governments build offshore wind faster, while also unlocking its many benefits to the climate, nature, and local communities."
He continues: "Today, it often takes longer to plan than to build an offshore wind farm. Governments and the private sector must collaborate to create an enabling regulatory environment and streamline permitting processes. Through GOWA, we can fast-track offshore wind deployment and help emerging markets off to a good start. I encourage our industry peers to also join GOWA and share their learnings."
GOWA member countries include Australia, Belgium, Colombia, Denmark, Germany, Ireland, Japan, the Netherlands, Norway, Portugal, Spain, Saint Lucia, the UK, and the US, and more countries are expected to sign up.
Offshore wind's unfulfilled potential
According to forecasts by the IEA and IRENA, 2,000 GW of installed offshore wind capacity will be needed by 2050 to keep the 1.5 °C scenario within reach and achieve net-zero by 2050. According to a World Bank analysis based on The Global Wind Atlas, more than 71,000 GW of technically extractable offshore wind resources have been identified worldwide. Nonetheless, global installed offshore wind capacity was only 57 GW in 2021.
By joining GOWA, Ørsted seeks to share knowledge and best practice to help meet the alliance's ambition of seeing at least 380 GW offshore wind capacity built by 2030 and an installed capacity increase of at least 70 GW per year from 2030.
EMR Analysis
More information on Ørsted: See the full profile on EMR Executive Service
More information on Mads Nipper (Group President and Chief Executive Officer, Ørsted): See the full profile on EMR Executive Service
More information on COP27 – Climate Change Conference (6 – 18 November 2022, Sharm el-Sheikh, Egypt): https://cop27.eg/ + The global community met together at Climate Change conference to deliver action on issues critical to addressing the climate emergency – from reducing greenhouse gas emissions, helping communities build resilience and adapt to the inevitable impacts of climate change, to financing climate action and addressing loss and damage in developing countries.
Science has established beyond doubt that the window for action is closing rapidly. In November 2022, Egypt hosted the 27th Conference of the Parties of the UNFCCC (COP27) in Sharm El-Sheikh, with a view to building on previous successes and paving the way for future ambition.
A golden opportunity for all stakeholders to rise to the occasion and tackle effectively the global challenge of climate change facilitated by Egypt on the African continent.
Egypt assumed the incoming Presidency of COP 27 with a clear recognition of the gravity of the global climate challenge and appreciation of the value of multilateral, collective and concerted action as the only means to address this truly global threat.
More information on International Renewable Energy Agency (IRENA): https://www.irena.org/ + The International Renewable Energy Agency (IRENA) is a lead global intergovernmental agency for energy transformation that serves as the principal platform for international cooperation, supports countries in their energy transitions, and provides state of the art data and analyses on technology, innovation, policy, finance and investment. IRENA drives the widespread adoption and sustainable use of all forms of renewable energy, including bioenergy, geothermal, hydropower, ocean, solar and wind energy in the pursuit of sustainable development, energy access, and energy security, for economic and social resilience and prosperity and a climate-proof future.
More information on Francesco La Camera (Director-General, IRENA): https://www.irena.org/About/Senior-Management
More information on Global Wind Energy Council (GWEC): https://gwec.net/ + GWEC is a member-based organisation that represents the entire wind energy sector. The members of GWEC represent over 1,500 companies, organisations and institutions in more than 80 countries, including manufacturers, developers, component suppliers, research institutes, national wind and renewables associations, electricity providers, finance and insurance companies. GWEC works at the highest international political level to create a better policy environment for wind power. GWEC and its members are active all over the world, educating local and national governments and international agencies about the benefits of wind power.
More information on Ben Backwell (CEO, GWEC): https://gwec.net/global-wind-energy-council/meet-the-team/
More information on The Global Offshore Wind Alliance (GOWA): https://globaloffshorewindalliance.org/about-us/ + The Global Offshore Wind Alliance (GOWA) has been founded by Denmark, IRENA, and GWEC with the ambition to create a global driving force for the uptake of offshore wind through political mobilisation and the creation of a global community of practice. The aim of GOWA is to contribute to achieving a total global offshore wind capacity of a minimum of 380 GW by 2030, with 35 GW on average each year across the 2020s and a minimum of 70 GW each year from 2030, culminating in 2,000 GW by 2050.
GOWA's vision is a world in which offshore wind makes a significant contribution to the energy transition and the achievement of the sustainable development goals through large-scale renewable power generation, benefiting regions, countries and critical sectors such as industry and transportation.
More information on Net Zero: https://www.iea.org/reports/net-zero-by-2050 + The number of countries announcing pledges to achieve net zero emissions over the coming decades continues to grow. But the pledges by governments to date – even if fully achieved – fall well short of what is required to bring global energy-related carbon dioxide emissions to net zero by 2050 and give the world an even chance of limiting the global temperature rise to 1.5 °C. This special report is the world's first comprehensive study of how to transition to a net zero energy system by 2050 while ensuring stable and affordable energy supplies, providing universal energy access, and enabling robust economic growth. It sets out a cost-effective and economically productive pathway, resulting in a clean, dynamic and resilient energy economy dominated by renewables like solar and wind instead of fossil fuels. The report also examines key uncertainties, such as the roles of bioenergy, carbon capture and behavioral changes in reaching net zero.
More information on Dr. Fatih Birol (Executive Director, International Energy Agency): https://www.iea.org/contributors/dr-fatih-birol
More information on Global Wind Atlas: https://globalwindatlas.info/en + The Global Wind Atlas is a free, web-based application developed to help policymakers, planners, and investors identify high-wind areas for wind power generation virtually anywhere in the world, and then perform preliminary calculations. The Global Wind Atlas facilitates online queries and provides freely downloadable datasets based on the latest input data and modeling methodologies. Users can additionally download high-resolution maps of the wind resource potential, for use in GIS tools, at the global, country, and first-administrative unit (State/Province/Etc.)