nVent – Charging Towards Our Goals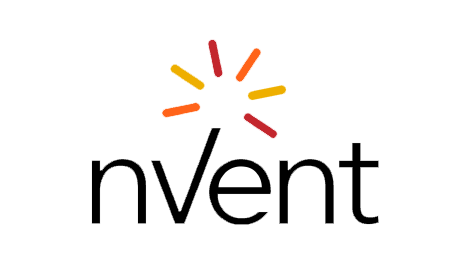 At nVent, we are committed to a more sustainable future.
Our customers include pioneers in green energy, e-mobility, energy storage and more. nVent solutions help make these innovations possible. We are helping to build a more sustainable and electrified world.
In addition to helping our customers drive sustainability, we are working to make our own operations more environmentally friendly. Environmental, Social and Governance (ESG) values are a key part of our business strategy. In 2021, we put these on a firm footing, with concrete commitments around people, products and the environment. That includes committing to reducing Scope 1 and Scope 2 greenhouse gas emissions by half and drawing more than a quarter of our energy consumption from renewable sources by 2030.
Electromobility will be key to achieving those goals.
Supporting our people and protecting the planet
To achieve our environmental goals and cut our carbon footprint further the nVent facility in Straubenhardt, Germany have outlined an ambitious three-step plan:
First, we have already installed three charging stations, each with two charging points for our business cars, able to charge six cars simultaneously.
By the end of July 2023 we will have added four more stations with two charging points each, supporting simultaneous charging for another eight vehicles.
Finally, we are installing additional charging points for our employees and giving them access to lower electricity prices, because we want to support them in working to create a greener future.
To this purpose, we use on site renewable energy. We recently installed a photovoltaic solar energy system on the roof of our company building.
At nVent, we connect and protect a more sustainable and electrified world and support low-carbon solutions in collaboration with our customers and business partners. To find out more about our goals and our progress, see our ESG report.
EMR Analysis
More information on nVent: See full profile on EMR Executive Services
More information on Beth Wozniak (Chief Executive Officer, nVent): See the full profile on EMR Executive Services
EMR Additional Notes:
Greenhouse Gas (GHG):

A greenhouse gas is any gaseous compound in the atmosphere that is capable of absorbing infrared radiation, thereby trapping and holding heat in the atmosphere. By increasing the heat in the atmosphere, greenhouse gases are responsible for the greenhouse effect, which ultimately leads to global warming.
The main gases responsible for the greenhouse effect include carbon dioxide, methane, nitrous oxide, and water vapor (which all occur naturally), and fluorinated gases (which are synthetic).
Carbon Dioxide (CO2):

Primary greenhouse gas emitted through human activities. Carbon dioxide enters the atmosphere through burning fossil fuels (coal, natural gas, and oil), solid waste, trees and other biological materials, and also as a result of certain chemical reactions (e.g., manufacture of cement). Carbon dioxide is removed from the atmosphere (or "sequestered") when it is absorbed by plants as part of the biological carbon cycle.

Decarbonization:

Reduction of carbon dioxide emissions through the use of low carbon power sources, achieving a lower output of greenhouse gasses into the atmosphere.
ESG (Environmental, Social and Governance):

Refers to the three key factors when measuring the sustainability and ethical impact of an investment in a business or company. Most socially responsible investors check companies out using ESG criteria to screen investments.
ESG metrics are not commonly part of mandatory financial reporting, though companies are increasingly making disclosures in their annual report or in a standalone sustainability report.
There is not a standardized approach to the calculation or presentation of different ESG metrics.

Environmental: Conservation of the natural world

Climate change and carbon emissions
Air and water pollution
Biodiversity
Deforestation
Energy efficiency
Waste management
Water scarcity
…

Social: Consideration of people & relationships

Customer satisfaction
Data protection and privacy
Gender and diversity
Employee engagement
Community relations
Human rights
Labor standards
…

Governance: Standards for running a company

Board composition
Audit committee structure
Bribery and corruption
Executive compensation
Lobbying
Political contributions
Whistleblower schemes
…

Criteria are of increasing interest to companies, their investors and other stakeholders. With growing concern about he ethical status of quoted companies, these standards are the central factors that measure the ethical impact and sustainability of investment in a company.
Consequently, ESG analysis considers how companies serve society and how this impacts their current and future performance.

CSR (Corporate Social Responsability):

Framework or business model that helps a company be socially accountable to itself, its stakeholders, and the public.
The purpose of CSR is to give back to the community, take part in philanthropic causes, and provide positive social value. Businesses are increasingly turning to CSR to make a difference and build a positive brand around their company.
CSR tends to target opinion formers – politicians, pressure groups, media. Sustainability targets the whole value chain – from suppliers to operations to partners to end-consumers.

CSR vs. ESG:

CSR is a company's framework of sustainability plans and responsible cultural influence, whereas ESG is the assessable outcome concerning a company's overall sustainability performance.
The major difference between them is that CSR is a business model used by individual companies, but ESG is a criteria that investors use to assess a company and determine if they are worth investing in.