NKT – NKT develops low-voltage power cable using low-carbon materials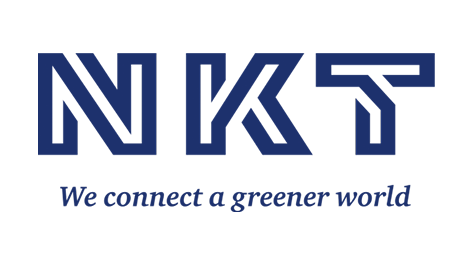 NKT is ready to design, produce and install a 1 kV cable using low-carbon aluminium and polyolefins in the Swedish power grid. 
The initiative will reduce the carbon footprint of the power cable significantly and is part of NKT's ambition to become a net-zero emissions company.
NKT continues the journey to reduce the carbon footprint of its products and solutions with an innovative project in Sweden comprising production and installation of a low-carbon 1 kV power cable. The cables will be manufactured with low-carbon aluminium and polyolefins at the NKT factory in Falun, Sweden, which is running on 100% renewable electricity. For NKT, the project is yet another important step in reducing the carbon footprint of its power cable solutions after also having announced the production of the world's first HVDC power cable using low-carbon copper.
– This is a game changer in the development of an energy infrastructure built with innovative, low-carbon solutions. We see a growing market demand for more environmentally friendly products and solutions and are proud to be among the first to deliver an innovative low voltage cable after a close collaboration with our customers and suppliers, says Will Hendrikx, Executive Vice President and Head of Applications in NKT.
The new low-carbon cable has been developed in close cooperation with the Swedish power grid company Ellevio, which will also be the first customer to use it.
As the electricity grid provider for around one million homes and businesses in Sweden, our company plays a key role in the transition to an electrified, fossil free society. As we are preparing the grid for the energy transition, we want to turn every stone to reduce our own footprint. Emissions from the manufacturing of cables and overhead lines account for approximately 60 percent of our carbon footprint. It is one of our most prioritized improvement areas, and NKT's innovative cable is an important initiative. We're honored to be the first customer, says Karolina Viksten, Sustainability Manager at Ellevio.
The innovative power cable is the result of close collaboration between Nordic suppliers and will be manufactured with low-carbon aluminum from Norwegian company Hydro. The aluminum is produced using an efficient electrolysis technology and renewable energy sources during production. This ensures that the aluminum has a carbon footprint of 4 kg CO2 per kg aluminum – less than a quarter of the global average*. The material for the cable insulation and jacketing are delivered by Borealis and are made with low-carbon polyolefins manufactured with renewable feedstocks.
With the project in Sweden, NKT continues to strengthen its sustainability efforts and be a key partner in enabling the European transition of renewable energy.
Facts: Components of the low carbon 1 kV cable
Materials:
Conductor – Hydro REDUXA low-carbon aluminium with 4.0 kg CO2e per kg of aluminium, less than a quarter of the global average*
Insulation and jacketing – Bornewables™ material** from Borealis having -0.5 kgCO2eq/kg. per kg of polyethylene (PE) showing a reduction of at least 130% compared to conventional fossil-based polyethylen
Production:
The production of the cable is based on lean production processes using 100% renewable electricity *https://www.hydro.com/en/aluminium/products/low-carbon-aluminium/ **https://www.borealisgroup.com/circular-economy/bornewables
EMR Analysis
More information on NKT: https://www.nkt.com + A pioneer in the cable industry. Since 1891 we have offered our customers everything they need for their cable projects.
In a globalised and interconnected world, with a rapidly increasing population and demand for a modern lifestyle, the need for power is constantly growing. At NKT we have made it our purpose to bring power to life by helping meet the growing need for energy.
Founded in 1891, during the second industrial revolution, we pioneered the cable industry in the Nordics. Today we master the fourth industrial revolution, with our energy transportation expertise, and cost-effective manufacturing facilities at the highest technological level, delivering lifetime value to our customers as well as the global society.
Trusted partnerships: We take in pride in long-term relationship and effortless collaborations, making it simple, convenient and efficient to do business with us. Many of our customers have been with us for decades, maybe because we see ourselves as both their local partner and international supplier, always willing to go the extra mile to ensure the right cable solution.
Performing in real life: The environments that our products and solutions functioning in are often harsh and unfriendly, laying down a long sea cable on the ocean floor in an unexpected storm or repairing 100 years old power cables in the ground of a busy metropolis is not for everyone. We know that performance counts in tough circumstances and that's when we deliver.
NKT Group consists of two standalone companies: NKT, a leading provider of power cable solutions, and NKT Photonics, a leading supplier of fiber lasers and photonic crystal fibers. Both companies are headquartered in Denmark and have operations across the world.
Key figures: NKT provides turnkey AC/DC cable solutions. We are present in 14 countries with headquarter in Denmark and we employ approximately 4,176 people creating a total revenue of EUR 1,906.7 billion in 2021. NKT A/S is listed on Nasdaq Copenhagen.
More information on Alexander Kara (President and CEO, NKT): See the full profile on EMR Executive Services
More information on Will Hendrikx (Executive Vice President and Head of Applications, NKT): See the full profile on EMR Executive Services
More information on Ellevio: https://www.ellevio.se/en/about-ellevio/ + Ellevio is one of Sweden's leading distribution network operators. Ellevio AB (publ) is a Swedish limited liability company whose registered office is in Stockholm. It is owned by OMERS Infrastructure, former Borealis Infrastructure, (50 percent), the Swedish Third National Pension Fund (20 percent), Folksam (17.5 percent) and the Swedish First National Pension Fund (12.5 percent).
More information on Johan Lindehag (CEO, Ellevio): https://www.ellevio.se/en/about-ellevio/this-is-Ellevio/Financials-and-governance/organisation-governance/ + https://www.linkedin.com/in/johan-lindehag-2278a919/
More information on Niklas Eklund (Head of Network Systems, Ellevio): https://www.linkedin.com/in/niklas-eklund-bbb5a531/
More information on Karolina Viksten (Sustainability Manager, Ellevio): https://www.linkedin.com/in/karolina-viksten-4959414/
More information on Hydro: https://www.hydro.com/en + Hydro is a leading industrial company committed to a sustainable future. Our purpose is to create more viable societies by developing natural resources into products and solutions in innovative and efficient ways.
Hydro is a leading industrial company that builds businesses and partnerships for a more sustainable future. We develop industries that matter to people and society.
Since 1905, Hydro has turned natural resources into valuable products for people and businesses, creating a safe and secure workplace for our 31,000 employees in more than 140 locations and 40 countries.
More information on Hilde Merete Aasheim (President & CEO, Hydro): https://www.hydro.com/en/about-hydro/management-and-organization/corporate-management/hilde-merete-aasheim + https://www.linkedin.com/in/hilde-merete-aasheim-b37b38203/
More information on Borealis: https://www.borealisgroup.com/ + At Borealis, we're putting our innovative plastic and base chemical solutions to work, to create progress for our customers and to bring a circular and carbon neutral future closer for us all.
Borealis is a global leader in providing ground-breaking chemical and polyolefin solutions. The company has established itself as a reliable partner and a global brand that creates ever more value for its customers and partners by developing new approaches, technologies and products for key industries.
With head offices in Vienna, Austria, Borealis employs approximately 6,900 employees and operates in over 120 countries. OMV, the Austria-based international oil and gas company, owns 75% of Borealis, while the remaining 25% is owned by a holding company of the Abu Dhabi-based Mubadala. Borealis supplies services and products around the globe through Borealis and two important joint ventures: Borouge (with the Abu Dhabi National Oil Company, or ADNOC, based in the United Arab Emirates); and Baystar™ (with TotalEnergies, based in the United States).
More information on Thomas Gangl (Chief Executive Officer, Borealis): https://www.borealisgroup.com/about-us/organisation/thomas-gangl + https://www.linkedin.com/in/thomas-gangl-bb861b54/
More information on Net Zero: https://www.iea.org/reports/net-zero-by-2050 + The number of countries announcing pledges to achieve net zero emissions over the coming decades continues to grow. But the pledges by governments to date – even if fully achieved – fall well short of what is required to bring global energy-related carbon dioxide emissions to net zero by 2050 and give the world an even chance of limiting the global temperature rise to 1.5 °C. This special report is the world's first comprehensive study of how to transition to a net zero energy system by 2050 while ensuring stable and affordable energy supplies, providing universal energy access, and enabling robust economic growth. It sets out a cost-effective and economically productive pathway, resulting in a clean, dynamic and resilient energy economy dominated by renewables like solar and wind instead of fossil fuels. The report also examines key uncertainties, such as the roles of bioenergy, carbon capture and behavioral changes in reaching net zero.
More information on Dr. Fatih Birol (Executive Director, International Energy Agency): https://www.iea.org/contributors/dr-fatih-birol
EMR Additional Notes:
Polyolefins:

A polyolefin is a polymer produced from an olefin or alkene as a monomer. In organic chemistry, an alkene, olefin, or olefine is an unsaturated chemical molecule containing at least one carbon to carbon double bond. The simplest alkene is ethylene.
The most common type of thermoplastics, polyolefins are also the some of the most widely used type of plastic. In fact, polyethylene and polypropylene are the most ubiquitous plastics in the world, with variations of each used in a staggering array of products, from soda bottles caps to lab instruments.
Grid, Microgrids and DERs:

The power grid is a network for delivering electricity to consumers. The power grid includes generator stations, transmission lines and towers, and individual consumer distribution lines.
The grid constantly balances the supply and demand for the energy that powers everything from industry to household appliances.
Electric grids perform three major functions: power generation, transmission, and distribution.
A microgrid is a small-scale power grid that can operate independently or collaboratively with other small power grids. The practice of using microgrids is known as distributed, dispersed, decentralized, district or embedded energy production.
Smart Grid is any electrical grid + IT at all levels . Micro Grid is a group of interconnected loads and DERs (Distributed energy resources) within a clearly defined electrical and geographical boundaries witch acts as a single controllable entity with respect to the main grid.
Distributed energy resources (DERs) are small-scale electricity supply (typically in the range of 3 kW to 50 MW) or demand resources that are interconnected to the electric grid. They are power generation resources and are usually located close to load centers, and can be used individually or in aggregate to provide value to the grid.
Common examples of DERs include rooftop solar PV units, natural gas turbines, microturbines, wind turbines, biomass generators, fuel cells, tri-generation units, battery storage, electric vehicles (EV) and EV chargers, and demand response applications.
Kilovolt (kV):

Kilovolt or "kV" means a unit of potential difference equal to 1,000 volts. Kilovolt or "kV" means the potential difference between two points on a conductor carrying a current of one ampere when the power dissipated between the two points is one kilovolt-ampere. Kilovolt means one thousand volts (kV).
HVDC Light:

HVDC Light is the successful and environmentally-friendly way to design a power transmission system for a submarine cable, an underground cable, using over head lines or as a back-to-back transmission. HVDC Light is HVDC technology based on voltage source converters (VSCs).
HVDC Light is designed to transmit power underground and underwater, also over long distances. It offers numerous environmental benefits, including "invisible" power lines, neutral electromagnetic fields, oil-free cables and compact converter stations.
As its name implies, HVDC Light is a dc transmission technology. However, it is different from the classic HVDC technology used in a large number of transmission schemes. Classic HVDC technology is mostly used for large point-to-point transmissions, often over vast distances across land or under water. It requires fast communications channels between the two stations, and there must be large rotating units – generators or synchronous condensers – present in the AC networks at both ends of the transmission. HVDC Light consists of only two elements: a converter station and a pair of ground cables. The converters are voltage source converters, VSC's. The output from the VSC's is determined by the control system, which does not require any communications links between the different converter stations. Also, they don't need to rely on the AC network's ability to keep the voltage and frequency stable. These feature make it possible to connect the converters to the points bests suited for the AC system as a whole.

HVDC (High-Voltage Direct Current):

Key enabler for a carbon-neutral energy system. It is highly efficient for transmitting large amounts of electricity over long distances, integration of renewables and interconnecting grids, opening up for new sustainable transmission solutions.

HVDC Links:

The first successful HVDC experimental long distance line (37 miles) was made at Munich, Germany in 1882 by Oskar Von Miller and fellow engineers.
HVDC allows power transmission between AC transmission systems that are not synchronized. Since the power flow through an HVDC link can be controlled independently of the phase angle between source and load, it can stabilize a network against disturbances due to rapid changes in power.
An HVDC line has considerably lower losses compared to HVAC over longer distances.
Neu Connect (the first power interconnection between Great Britain and Germany): https://neuconnect-interconnector.com +

The NeuConnect Interconnector will create the first direct power link between Germany and Great Britain, connecting two of Europe's largest energy markets for the first time. Around 720km of land and subsea cables will form an 'invisible highway' allowing up to 1.4GW of electricity to move in either direction, enough to power up to 1.5 million homes over the life of the project.
The Tyrrhenian Link: https://www.terna.it/en/projects/public-engagement/Tyrrhenian-link +

Connecting Sicily with Sardinia and the Italian peninsula via a double underwater cable: a new electricity corridor at the centre of the Mediterranean; the Tyrrhenian Link. At 950 kilometres long and with a capacity of 1000 MW, this is an infrastructure initiative of international significance, another step towards a more sustainable energy future. The link will improve electricity exchange capacity, facilitate the development of renewable energy sources, and the reliability of the grid.
The overall project involves two sections: EAST from Sicily to Campania and WEST from Sicily to Sardinia.
The East section is 480 kilometres long and connects the Fiumetorto landing point, in the municipality of Termini Imerese in Sicily, with the landing point in Torre Tuscia Magazzeno, near Battipaglia in Campania.
The WEST section is approximately 470 kilometres long and connects the Fiumetorto landing point to the one in Terra Mala, in Sardinia.
The Viking Link:  https://viking-link.com +

World's longest power interconnection. the Viking Link is a 1400 MW high voltage direct current (DC) electricity link between the British and Danish transmission systems connecting at Bicker Fen substation in Lincolnshire and Revising substation in southern Jutland, Denmark.
The North Sea Link: https://northsealink.com/ + North Sea Link is a 720 kilometre subsea interconnector linking the electricity systems of the UK and Norway. The 1400 megawatt interconnector stretches from Blyth in the UK, across the North Sea, to Kvilldal in Norway.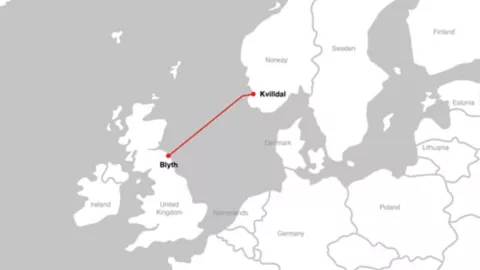 The Hertel–New York interconnection line: https://www.hydroquebec.com/projects/hertel-new-york-interconnection/ + The Hertel–New York interconnection line project aims to supply clean, renewable energy to New York City. In Québec, the project involves the construction of a line that will span 57.7 km (56.1 km underground and 1.6 km underwater). This 400-kV direct current line will connect Hertel substation in La Prairie to an interconnection point in the Rivière Richelieu at the Canada–United States border.
Carbon Dioxide (CO2):

Primary greenhouse gas emitted through human activities. Carbon dioxide enters the atmosphere through burning fossil fuels (coal, natural gas, and oil), solid waste, trees and other biological materials, and also as a result of certain chemical reactions (e.g., manufacture of cement). Carbon dioxide is removed from the atmosphere (or "sequestered") when it is absorbed by plants as part of the biological carbon cycle.

Decarbonization:

Reduction of carbon dioxide emissions through the use of low carbon power sources, achieving a lower output of greenhouse gasses into the atmosphere.