Niedax – We are certified!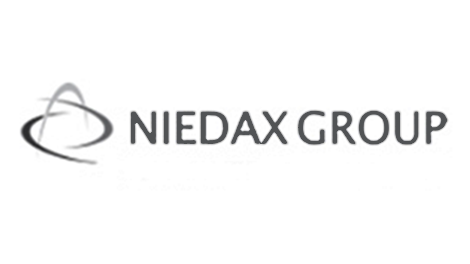 We are certified!
The wind energy industry in particular places high demands on the safety of its structural design and requires a high-quality and corrosion-resistant electrical installation.
Regardless of whether onshore or offshore, there are fixed specifications that the cable installation systems must meet.
As a global supplier, the Niedax Group offers electrical installation solutions with all relevant certifications for the construction of wind turbines.
Our Cheat Sheet provides an overview of the certificates. This can also be downloaded from our website: https://www.niedax-group.com/en/contact/?utm_source=LinkedIn&utm_medium=Post&utm_campaign=CheatSheet_Windenergy_contact_E&utm_id=CheatSheet_Windenergy_contact_E
EMR Analysis
More information on Niedax Group: https://www.niedax-group.com/en/ + Niedax has been synonymous with modern electrical systems for over 100 years. Decades of experience and pioneering innovation have created the international NIEDAX GROUP. Based in Linz am Rhein, Germany, the Group currently employs a workforce of around 2500 across the globe. Niedax, Kleinhuis, Fintech, Rico, Ebo, Niedax France, Gouda Holland, ACS, Femi-CZ, For M.A., SteelLine, BVS, Excel Electrics and MOPA: these are the brands that form the NIEDAX GROUP, a strong group of companies that is now a global leader in the design and manufacture of cable support systems. A portfolio of over 50,000 products covers all your cable management systems in projects including industrial plants, office complexes, power plants and sports arenas.
Continuity defines both the company history of the NIEDAX GROUP and its management structure. Bruno Reufels has headed the group as Chairman of the Board of Management and Global Head of Sales for more than 25 years, with great success. Mr. Alexander Horn, grandson of the founding father Fritz Axthelm, is responsible in his function as managing director for the technology and development division. Together, Mr. Bruno Reufels and Mr. Alexander Horn form the dual leadership of the NIEDAX GROUP.
More information on Bruno Reufels (Chairman of the Management Board & CEO, Niedax Group): See the full profile on EMR Executive Services
More information on Alexander Horn (Managing Director, Technology, Research & Development + Member of the Executive Board, Niedax Group): See the full profile on EMR Executive Services
More information on Adrian Lowiner (Managing Director, International Sales and Project Management, Niedax Group + Member of the Executive Board, Niedax Group): See the full profile on EMR Executive Services
More information on Marina Reufels (Managing Director, Niedax Digital + Member of the Executive Board, Niedax Group): See the full profile on EMR Executive Services
More information on Philipp Stiehl (Head of Distribution Business, Niedax Group Outside Germany + Member of the Executive Board, Niedax Group): See the full profile on EMR Executive Services
More information on Cornelius Steele (Managing Director, Niedax Group's North American and African Companies and Head of the Global Team + Member of the Executive Board, Niedax Group): See the full profile on EMR Executive Services