Niedax – Niedax Group expands market activities in the United Kingdom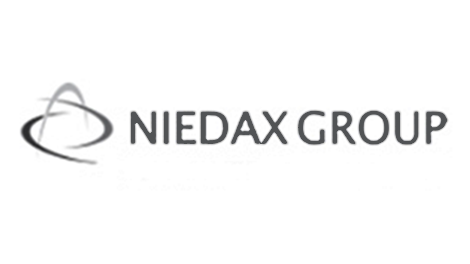 Niedax Group has further expanded its presence in the UK with the acquisition of Philip Grahame International Limited on January 4, 2023, and now has eight locations in the UK.
Philip Grahame International Limited is a renowned manufacturer of cable management systems in Chelmsford, Essex, UK. The company has 50 employees. Established in 1982 as a supplier of electrical installation products to the Middle and Far East markets, it is now active in the United Kingdom and the European Union.
Continuous investments in the latest machinery, technology and distribution have resulted in the company being able to offer high quality products as well as an excellent service.
"Entering the British market with a local production has been of great strategic importance to us for some time. Especially after Brexit and the first insights into its effects, we considered it important to be even closer to our customers in the UK. With the acquisition of Philip Grahame International Limited, we now have the opportunity to manufacture quality products in large quantities for our customers locally and to advance our existing distribution business with our own products," explains Bruno Reufels, CEO of Niedax Group.
"We are pleased to be part of the Niedax Group with immediate effect and as part of a strong group of companies we hope to achieve many synergies and to further expand our activities," says Phil Harding, Managing Director at Philip Grahame.
EMR Analysis
More information on Niedax Group: https://www.niedax-group.com/en/ + Niedax has been synonymous with modern electrical systems for over 100 years. Decades of experience and pioneering innovation have created the international NIEDAX GROUP. Based in Linz am Rhein, Germany, the Group currently employs a workforce of around 2500 across the globe. Niedax, Kleinhuis, Fintech, Rico, Ebo, Niedax France, Gouda Holland, ACS, Femi-CZ, For M.A., SteelLine, BVS, Excel Electrics and MOPA: these are the brands that form the NIEDAX GROUP, a strong group of companies that is now a global leader in the design and manufacture of cable support systems. A portfolio of over 50,000 products covers all your cable management systems in projects including industrial plants, office complexes, power plants and sports arenas.
Continuity defines both the company history of the NIEDAX GROUP and its management structure. Bruno Reufels has headed the group as Chairman of the Board of Management and Global Head of Sales for more than 25 years, with great success. Mr. Alexander Horn, grandson of the founding father Fritz Axthelm, is responsible in his function as managing director for the technology and development division. Together, Mr. Bruno Reufels and Mr. Alexander Horn form the dual leadership of the NIEDAX GROUP.
More information on Bruno Reufels (Chairman of the Management Board & CEO, Niedax Group): See the full profile on EMR Executive Services
More information on Philip Grahame International Limited: http://www.pgrahame.com/ + The company was established in 1982 as a supplier of electrical products to the Middle and Far East markets Philip Grahame International developed into a manufacturing company specialising in the cable containment sector of the electrical industry. Continual investment in the latest machinery, technology and distribution has resulted in the ability to provide a quality product at the most competitive price with an enviable reputation for service.
We supply direct to all of the major electrical contractors as well as medium to small independent contractors. Our overseas markets are served by established local agents in each country. Our project profile includes data centres, commercial buildings, sporting stadiums, industrial buildings, schools, hospitals etc.
More information on Phil Harding (Managing Director, Philip Grahame International Limited): See the full profile on EMR Executive Services