Nexans – Nexans makes game-changing step connecting French and Irish grids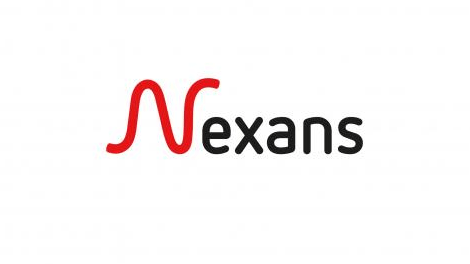 This 700 MW capacity project is the world longest XLPE interconnector to be built and the first subsea link for direct electricity exchange between France and Ireland.
The Celtic Interconnector is recognized as a project of common interest (PCI) by the European Union. It will allow the exchange of electricity between Ireland and France, supplying power to approximately 450,000 homes, and is key in developing an integrated energy system in Europe. Such a system will speed up the European energy transition by fostering the development of renewable energy resources. The project will further help the European Union achieve its energy policy and climate objectives of affordable, secure and sustainable energy for all.
The interconnection between France and Ireland will use HVDC 320 kV technology. It includes 500km subsea cable route, 40km underground route in France (Brittany), 35km underground route in Ireland (Cork County). The 400 kV HVAC 10km connection to the Irish grid is also part of the project awarded to Nexans.
The cables will be produced in Nexans' state-of-the-art facilities. The 1,000km of subsea cables will be manufactured in Halden (Norway) and the 180km underground cables will be manufactured in Charleroi (Belgium). Accessories will be manufactured in Cortaillod (Switzerland). Proven project delivery model along with the newly built Nexans Aurora Cable Laying Vessel and key subcontractors will ensure the highest installation and protection delivery standards. The project includes the innovative bundle lay of the two HVDC power cables along with full data capacity repeated fiber optic system
" Signing the contract for the Celtic Interconnector further cements Nexans as a major player in renewable energy. We are proud to contribute to such a historic project that works directly with the European Union's goal of electrical solidarity between Member States. Nexans is leading the way in connecting the parts of the world with the highest renewable energy potential to the parts of the world with the greatest demand for electricity. From energy generation and transmission to distribution and usages, Nexans' solutions cover the full electrification value chain to ensure electricity can be delivered to all corners of the world securely, reliably, and efficiently. "

Christopher Guérin, CEO Nexans
Expected to be built and energized by 2026, this major project is an important milestone in Nexans' goal of becoming a pure electrification player. The Group keeps implementing this strategy by working on projects like the Celtic Interconnector, demonstrating its expertise and strengthening its position as a leader and an electrification pure player.
EMR Analysis
More information on Nexans: See the full profile on EMR Executive Services
More information on Christopher Guérin (CEO, Nexans): See the full profile on EMR Executive Services
More information on Celtic InterConnector: https://www.celticinterconnector.eu/ga/ +  The Celtic Interconnector project aims to create an electrical interconnection between France and Ireland to allow the exchange of electricity between the two countries. It is being developed by EirGrid, the electricity transmission system operator in Ireland, and its French counterpart, RTE (Réseau de Transport d'Électricité).
The connection will link the electricity substation located in Knockraha (in East Cork, Ireland) to the substation in La Martyre (Finistère). Recognised as a Project of Common Interest (PCI) by the European Union, the Celtic Interconnector project responds to European challenges regarding energy transition and addresses climate change by facilitating progress towards a low-carbon electricity mix. It will contribute to more secure, more sustainable and better priced electricity.
The Celtic Interconnector project consists of a 575 km high voltage direct and alternating current connection between the French (La Martyre) and Irish (East Cork) electrical networks.
More information on EirGrid: https://www.eirgridgroup.com/ + EirGrid Group: Our task is to deliver a safe, secure and reliable supply of electricity – now, and in the future. The EirGrid Group achieves this goal using a family of organisations – EirGrid, SONI and SEMO.
Since 2006, EirGrid has operated and developed the national high voltage electricity grid in  Ireland. EirGrid is a state-owned company and is independent from ESB. We operate the flow of power on the grid and plan for its future, while ESB networks is responsible for carrying out maintenance, repairs and construction on the grid. The grid moves wholesale power around the country by bringing energy from generation stations to heavy industry and high-tech users. The grid also supplies the distribution network operated by ESB Networks that powers every electricity customer in the country.
SONI is the Electricity Transmission System Operator for Northern Ireland. From our control centre in Belfast, we ensure that power flows where and when needed. We bring power from those who generate energy, and supply the distribution network operated by Northern Ireland Electricity that brings power to individual homes, farms and businesses. SONI is independent from Northern Ireland Electricity. Since 2014, SONI is responsible for planning for the future of the grid, while Northern Ireland Electricity is responsible for maintenance, repairs and construction of the grid.
SEMO is the Single Electricity Market Operator for the island of Ireland. This organisation runs the wholesale market for electricity. This allows companies to make bids to buy or sell electricity in bulk. A well-run electricity market is essential for all those who need this energy. It provides fair and independent pricing for those who generate electricity. It also permits competition in the sale of power, which benefits every electricity user.
More information on RTE – Réseau de Transport d'Electricité: https://www.rte-france.com/en/home + In its capacity of France's transmission system operator, RTE is a public utility whose role is to supply electricity around the clock, providing the same quality of service across the country with the support of its 9,500 employees. Every second of the day, RTE controls power flows while constantly balancing supply and demand. RTE maintains and expands the capacity of the high and ultra-high voltage grid (ranging from 63 000 to 400 000 volts) amounting to over 100 000 kilometres of overhead lines, over 6 000 kilometres of underground lines, 2,800 solely operated or jointly operated substations and 51 cross-border lines. France's power grid – the most extensive in Europe – is interconnected with 33 countries. As a key industrial player in the energy transition, RTE is optimising and transforming its grid with a view to accommodating more power generation facilities, irrespective of future energy choices. The public authorities rely on RTE's technical expertise and reports to inform their decisions.
RTE is a public utility and provides access to electricity 24/7. RTE accelerates the energy transition by adapting the grid. RTE Enlightens the public authorities by publishing schedules and forecasts
EMR Additional Notes: 
XLPE:

Cross-linked polyethylene, commonly abbreviated PEX, XPE or XLPE, is a form of polyethylene with cross-links.
XLPE or Cross-linked polyethylene is a thermoset insulation material. Crosslinking polymers is a process which changes the molecular structure of the polymer chains so that they are more tightly bound together and this crosslinking is done either by chemical means or physical means.
XLPE is suitable for voltage ranges from low to extra high voltage, surpassing other insulation materials such as PVC, Ethylene Propylene Rubber (EPR) and silicone rubbers. Cross-linking the polyethylene also enhances the chemical and oil resistance at elevated temperatures and makes it suitable for use as a Low Smoke Zero Halogen material.
HVDC Light:

HVDC Light is the successful and environmentally-friendly way to design a power transmission system for a submarine cable, an underground cable, using over head lines or as a back-to-back transmission. HVDC Light is HVDC technology based on voltage source converters (VSCs).
HVDC Light is designed to transmit power underground and underwater, also over long distances. It offers numerous environmental benefits, including "invisible" power lines, neutral electromagnetic fields, oil-free cables and compact converter stations.
As its name implies, HVDC Light is a dc transmission technology. However, it is different from the classic HVDC technology used in a large number of transmission schemes. Classic HVDC technology is mostly used for large point-to-point transmissions, often over vast distances across land or under water. It requires fast communications channels between the two stations, and there must be large rotating units – generators or synchronous condensers – present in the AC networks at both ends of the transmission. HVDC Light consists of only two elements: a converter station and a pair of ground cables. The converters are voltage source converters, VSC's. The output from the VSC's is determined by the control system, which does not require any communications links between the different converter stations. Also, they don't need to rely on the AC network's ability to keep the voltage and frequency stable. These feature make it possible to connect the converters to the points bests suited for the AC system as a whole.

HVDC (High-Voltage Direct Current):

Key enabler for a carbon-neutral energy system. It is highly efficient for transmitting large amounts of electricity over long distances, integration of renewables and interconnecting grids, opening up for new sustainable transmission solutions.

HVDC Links:

The first successful HVDC experimental long distance line (37 miles) was made at Munich, Germany in 1882 by Oskar Von Miller and fellow engineers.
HVDC allows power transmission between AC transmission systems that are not synchronized. Since the power flow through an HVDC link can be controlled independently of the phase angle between source and load, it can stabilize a network against disturbances due to rapid changes in power.
An HVDC line has considerably lower losses compared to HVAC over longer distances.
Neu Connect (the first power interconnection between Great Britain and Germany): https://neuconnect-interconnector.com +

The NeuConnect Interconnector will create the first direct power link between Germany and Great Britain, connecting two of Europe's largest energy markets for the first time. Around 720km of land and subsea cables will form an 'invisible highway' allowing up to 1.4GW of electricity to move in either direction, enough to power up to 1.5 million homes over the life of the project.
The Tyrrhenian Link: https://www.terna.it/en/projects/public-engagement/Tyrrhenian-link +

Connecting Sicily with Sardinia and the Italian peninsula via a double underwater cable: a new electricity corridor at the centre of the Mediterranean; the Tyrrhenian Link. At 950 kilometres long and with a capacity of 1000 MW, this is an infrastructure initiative of international significance, another step towards a more sustainable energy future. The link will improve electricity exchange capacity, facilitate the development of renewable energy sources, and the reliability of the grid.
The overall project involves two sections: EAST from Sicily to Campania and WEST from Sicily to Sardinia.
The East section is 480 kilometres long and connects the Fiumetorto landing point, in the municipality of Termini Imerese in Sicily, with the landing point in Torre Tuscia Magazzeno, near Battipaglia in Campania.
The WEST section is approximately 470 kilometres long and connects the Fiumetorto landing point to the one in Terra Mala, in Sardinia.
The Viking Link:  https://viking-link.com +

World's longest power interconnection. the Viking Link is a 1400 MW high voltage direct current (DC) electricity link between the British and Danish transmission systems connecting at Bicker Fen substation in Lincolnshire and Revising substation in southern Jutland, Denmark.
The North Sea Link: https://northsealink.com/ + North Sea Link is a 720 kilometre subsea interconnector linking the electricity systems of the UK and Norway. The 1400 megawatt interconnector stretches from Blyth in the UK, across the North Sea, to Kvilldal in Norway.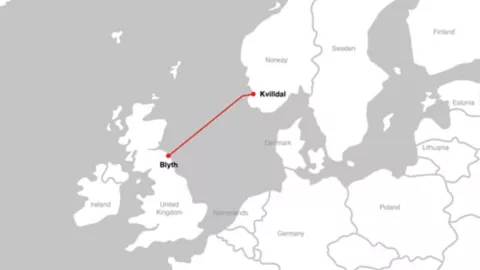 The Hertel–New York interconnection line: https://www.hydroquebec.com/projects/hertel-new-york-interconnection/ + The Hertel–New York interconnection line project aims to supply clean, renewable energy to New York City. In Québec, the project involves the construction of a line that will span 57.7 km (56.1 km underground and 1.6 km underwater). This 400-kV direct current line will connect Hertel substation in La Prairie to an interconnection point in the Rivière Richelieu at the Canada–United States border.