Nexans – Nexans enters into exclusive negotiations with Syntagma Capital for the sale of its Telecom Systems business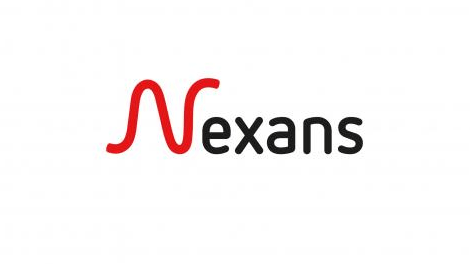 Nexans has entered into exclusive negotiations with Syntagma Capital, a Belgium-based private equity fund, for the sale of its Telecom Systems activity ("The Business").
This proposed transaction marks Nexans' exit from the telecom and data activity in line with its strategy to simplify its activities and amplify its impact in Electrification markets.
The Business operates primarily in the design, production and commercialization of advanced solutions for telecom, LAN networks as well as datacentres and constitutes the main remaining part of the Telecom & Data division after the sale of Berk-Tek in 2020. It employs around 680 people and has a turnover of around 200 million euros in aggregate.
" We are pleased that our Telecom Systems colleagues will join a strategic new home with Syntagma Capital to further invest and grow the business. This powerful combination will deliver meaningful opportunities to employees and customers. I would like to thank the teams for the excellent work they have done in the past, and I am confident in their future development. "

Christopher Guérin, CHIEF EXECUTIVE OFFICER OF NEXANS
" We are pleased to partner with management to continue to grow the business. Providing the backbone for data management is an exciting prospect. This transaction represents our most recent carve out and reflects Syntagma's strategy to acquire businesses that will benefit from a new owner to drive the next area of growth. "

Sébastien Kiekert Le Moult, MANAGING PARTNER OF SYNTAGMA
The proposed transaction remains subject to the fulfilment of customary conditions for this type of transaction, including the information and consultation of works councils and other regulatory approvals. The closing of the transaction is expected to be completed by the end of the first half of 2023.
Following the closing of the transaction, the Special Telecom division, active in the production and installation of subsea telecommunication systems, accessories and services based in Rognan, Norway, will become part of Nexans Generation & Transmission business group enhancing the global capabilities and commercial offering.
EMR Analysis
More information on Nexans: See the full profile on EMR Executive Services
More information on Christopher Guérin (CEO, Nexans): See the full profile on EMR Executive Services
More information on Nexans Telecom & Data: https://www.nexans.com/en/business/Telecom—Data.html + In today's hyperconnected world, the role of an industry player like Nexans is to connect people, businesses, cities and continents through a comprehensive range of differentiated connectivity solutions, including LAN cabling, telecom solutions, FTTx networks, as well as solutions for data centers and submarine infrastructure.
It employs around 680 people and has a turnover of around 200 million euros in aggregate.
Data Network Solutions

Nexans helps businesses make smart choices to select the best solution for their structured cabling infrastructure. These range from copper and fibre cabling systems, active network switches for Fibre To The Office (FTTO) installations to Automated Infrastructure Management (AIM).

Telecom Infrastructure

Nexans supports its customer to easily deploy Telecom Infrastructure Networks, based on Optical Fibre or Copper cabling systems thanks to a complete solutions offer.

Telecom networks – Subsea

Globally, the transmission of sound, TV and internet traffic is placing increasing demands on capacity.
Wherever people are in the world, there is now an expectation of full coverage and access to data transmission capacity, both offshore and in areas that previously lacked broadband connections. More cable connections therefore need to be installed to meet these requirements.
More information on Nexans Generation & Transmission: https://www.nexans.com/en/business/power-generation-transmission.html + Now, more than ever, we are leading the charge to the new world of electrification: safer, sustainable, renewable, decarbonized, and accessible to everyone. We are committed to shape this electrified world with reliable and sustainable HV solutions.
Offshore wind

We support growth and success of offshore wind while reducing complexity and costs…
Nexans' Offshore Wind capabilities are extensive and ever-evolving, ranging from products to project management and software solutions to services, from investment in installation capabilities via our new laying vessel Nexans Aurora, to inspection, maintenance and repair services in the most difficult conditions.

Subsea Interconnectors

We support HV operators by providing them with reliable and advanced interconnector solutions.
Most interconnectors are sourced including installation as part of a turnkey package, making turnkey capacities on the part of the supplier absolutely essential.
Apart from integrated solutions, operators require full support from early stages over the full lifetime of the project.

Land transmission

We support power utilities and transmission system operators by helping them reshape their grids and make them smarter and more reliable.
More information on Syntagma Capital: https://syntagmacapital.com/ + Established in 2009 and based in Brussels, Syntagma invests in companies that can benefit from our hands-on operational expertise to accelerate growth and improve performance for the benefits of their employees, customers, suppliers and shareholders.
Syntagma's Partners have deployed €1.1 billion in over 40 companies with revenues in excess of €4 billion and employing over 11,000 people worldwide. Our team has successfully carved-out businesses from public and private companies, among others, Solvay, Tessenderlo, Ashland, Clariant, Tyco International, Smurfit Kappa, ADT and Getronics.
We have a strong commitment to high ESG standards across all our investments.
More information on Sebastien Kiekert Le Moult (Managing partner & Founder, Syntagma Capital): https://syntagmacapital.com/team/sebastien-kiekert-le-moult-mr-le-moult-or-slm/ + https://www.linkedin.com/in/sebastien-kiekert-le-moult-53961/
More information on Leviton: See the full profile on EMR Executive Services
More information on Daryoush Larizadeh (Chief Executive Officer, Leviton): See the full profile on EMR Executive Services
More information on Berk-Tek (A Leviton Company): https://www.leviton.com/en/products/commercial/network-solutions/cable/berktek + For more than 60 years, Berk-Tek has connected data center and enterprise networks with high-performance copper and fiber-optic cables. Today, Berk-Tek brand cable is used in Leviton's innovative end-to-end systems for all types of networks in North America.
Berk-Tek cable is manufactured in the United States, with ISO 9001-certified facilities in New Holland, PA and Fuquay-Varina, NC — equipped with state-of-the-art manufacturing, monitoring, and testing equipment.
Cable manufacturing facilities include the TEK Center, two world-class labs focused on cabling applications and new materials development.
Our cable engineers and experts actively participate in standards and technology groups to help drive industry developments that support your future network infrastructure requirements.