La Triveneta Cavi – Vicenza 1000 imprese – Huge result for LTC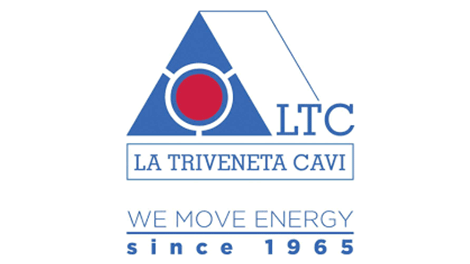 Last December, 'Vicenza 1000 imprese', the annual report of the leading companies in Vicenza and its province based on 2021 turnover figures, was published by 'Il Giornale di Vicenza'.
Triveneta Cavi Spa ranks seventh with a turnover of 825,445,593 Mln/€ and an increase, compared to 2020, of +65.1%.
We can only be proud of this achievement and, for this, we would like to thank all the people who participate in the life of this great company, making such an important result possible.
EMR Analysis
More information on La Trivineta Cavi (LTC): https://www.latrivenetacavi.com/en + Since 1965, la Triveneta Cavi has been one of the major players within the European market for low- and medium-voltage cables for various sectors (industry, home use, power distribution, renewable technologies).
On the strength of our constantly growing turnover and our policy of investment in research and production processes, we can ensure for our customers constantly improved service quality standards and an increasingly comprehensive range of electric cables.
LTC has consolidated its position in more than 25 countries worldwide. It has a staff of about 600, employed at its five facilities occupying a total surface area of approx. 160,000 m2 (half the surface area is under roofing).
La Triveneta Cavi generates more than 100,000 tonnes of products at its four Production Units, backed up by its Logistics Unit.
Production Unit 1 is manufacturing cables for power distribution, signalling and control. The cables are in­sulated with thermoplastic material and polyolefin, and special low-voltage insulation is also provided, as well as thermoplastic compounds.
Production Unit 2 manufactures the types of cables manufactured at Production Unit 1, and also manufac­tures telephone, instruments and control cables.
Production Unit 3, instead, is given over primarily to elastomer cables, medium-voltage cables and cables for local utilities and contractors.
Copper processing and all metallurgic processes are handled by the Production Unit 4.
More information on Mariano Peripolli (President, La Triveneta Cavi S.p.A.): See the full profile on EMR Executive Services
More information on Il Giornale di Vicenza (Italian Magazine): https://www.ilgiornaledivicenza.it/
More information on Vicenza 1000 imprese: https://www2.ilgiornaledivicenza.it/publisher/magazine/section/ + 148 pages with the balance sheet data of the first thousand companies in Vicenza, the testimonies of the trade associations and some successful entrepreneurial realities.