ITSME – Pilz – The new stand-alone basic module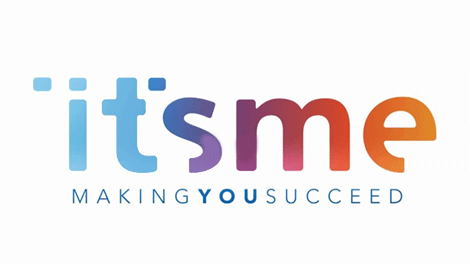 PNOZ m c0 – the new stand-alone basic module from Pilz
With a width of only 22.5 mm, this extremely compact basic module monitors up to four safety functions on machines. Depending on the application, safety requirements up to the highest safety category PL (Performance Level) e or SIL CL 3 can thus be realized.
The new basic module thus enables high productivity of smaller machines. This makes PNOZ m C0 a safe, powerful and highly cost-effective solution for small machines in various industries and application areas, such as in packaging, robotic cells or in the Food and Beverage sector.
The extremely narrow PNOZ m C0 has the design characteristics of a safety relay, but is just as powerful as a configurable safety controller.
It has eight safe inputs and four safe semiconductor outputs at a construction width of only 22.5 mm. In this way, up to four safety functions can be reliably monitored.
These include: emergency stop, safety gate monitoring, safety light curtains and two-hand control. The multitude of functions and the space-saving construction width minimize costs.
Digitally supported engineering
All safety circuits of this stand-alone basic module are also created with the PNOZmulti Configurator software tool, which in the basic version is free of license fees and intuitively operable.
As of version 11.1, your own safety requirements can be realized easily and flexibly: For this purpose, the tool makes available a large number of approved software modules for monitoring safety functions up to PL e/SIL CL 3.
All set up safety architectures can be used independently of a PLC control. Thereby, the safety circuitry can be transferred directly to the device via a USB cable.
Digitally supported engineering minimizes configuration times and thus costs for this step in the life cycle.
Easily expand as needed
If the number of safety functions on small machines increases, the "small" project can be easily migrated using the software tool.
Future expansions of the machine or plant are possible at any time: If more safety functions are required, modular expandable basic modules with sufficient power are available for machines with a wider range of functions.
Depending on the requirements, the basic module is tailored to the respective application. In addition, the modularly expandable basic modules offer high connectivity through connection to all common fieldbus systems, convenient diagnostics and web-based visualization.
Users benefit from high flexibility.
Solution-oriented and versatile basis
In combination with safety light curtains PSENopt II, the modular safety gate system PSENmlock or the emergency stop buttons Pilz PITestop, for example, users from the most diverse industries and fields of application get a safe overall solution from one supplier.
This provides support in the packaging industry – for example, in palletizing or carton feeding – and in the food & beverage industry, for example, in filling machines.
Also in the area of robotics or special machine construction, solutions with the new stand-alone basic module enable higher productivity and profitability of machines.
The new basic module from the PNOZmulti 2 family is currently in good supply, so you are quickly assured of an economical, compact safety solution.
EMR Analysis
More information on itsme (Industrial Technology and Supply for Mechanical and Electrical): http://www.itsme.eu/en + itsme is the family name of an international group of six companies that offer innovative technology and distribution to industrial end users, machine manufacturers, panel builders and industrial installers.
itsme (industrial technology and supply for mechanical and electrical) is aimed at industrial end-users, machine and module contractors, and technical installers with a diverse range of electrotechnical and mechanical products and solutions.
The company started as ES Elektro and took over Hoogland-Mennens in 2008. At the start of 2010, the German company Schultz+Erbse was taken over by itsme and in April 2011 itsme started trading under the name Breemes in Belgium. In Romania, itsme is active under the name ES Elektro Romania and on 1 January 2014 itsme's Spanish branch, Elektres, opened its doors.
itsme has an annual turnover of 205 million euros and has 550 employees at 21 branches in the Netherlands, Belgium, Germany, Romania and Spain.
Companies part of itsme:
More information on Henk Oude Brunink (Chairman of the Board, itsme): See the full profile on EMR Executive Services
More information on Pilz: https://www.pilz.com/en-INT/company + Pilz is a global supplier of automation components, systems and services. We never compromise when it comes to safety for human, machine and the environment. As a family business steeped in tradition, with a worldwide presence, our aim is to be a reliable partner for you locally.
As a supplier of automation solutions, Pilz is a company whose name is synonymous worldwide with safety for human, machine and the environment, providing automation solutions for all industries and sectors. From Pilz you can expect automation technology that considers both machinery safety and security requirements.
In addition to the head office in Ostfildern near Stuttgart, Pilz is represented by 42 subsidiaries and branches on all continents.
As a global supplier, with its components, systems and services, Pilz has ensured safe production processes internationally for more than 70 years. In order to develop innovative solutions for the intelligent industry of tomorrow, Pilz invests more than 15% of turnover in research and development and works closely with research institutes.
Revenue 2022: € 403M
Employees: 2,500
Export: 76%
More information on Susanne Kunschert (Managing Partner and Head of Human Resources, Finance, Sales, Product Management, Marketing and Customer Support, Pilz): https://www.pilz.com/en-INT/company/management-and-philosophy
More information on Thomas Pilz (Managing Partner and Head of IT, Purchasing, Research and Development, Quality Management and Production, Pilz): https://www.pilz.com/en-INT/company/management-and-philosophy
EMR Additional Notes:
PLCs (Programmable Logic Controllers):

Receive information from input devices or sensors, process the data, and perform specific tasks or output specific information based on pre-programmed parameters. PLCs are often used to do things like monitor machine productivity, track operating temperatures, and automatically stop or start processes. They are also often used to trigger alarms if a machine malfunctions.
Fieldbus Protocol:

Fieldbus refers to a collection of industrial computer networks that allows input devices such as Ethernet switches and sensors to communicate with output devices such as valves and drives without having to connect every single device back to a controller.
Basically, Fieldbus works on a network that permits various topologies such as the ring, branch, star, and daisy chain. Prior to Fieldbus protocols, industrial controller systems were connected using RS232 serial communications. As you know, serial communications allowed only two devices to communicate.