IDEE – IDEE new International Suppliers Relationship Management Consultant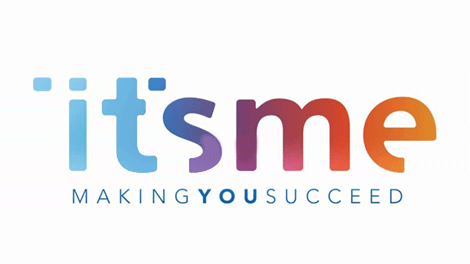 We would like to officially welcome Ricardo d'Avila as our new IDEE Suppliers Relationship Management Consultant.
Ricardo will be providing dedicated international consultancy services to our members and suppliers to maximize the
value of our partnerhip with our strategic suppliers, with a focus on installation, industrial and cable product families,
providing a high-level market competitive edge for IDEE members and giving access to market share and international
market development guidelines for those top strategic suppliers with key market trends coverage.
Ricardo has more than twenty years of experience in the electrical material industry, having worked ten years for
Legrand in key marketing & corporate commercial roles and another ten years for Sonepar in key senior operations,
strategy, market development and suppliers management roles giving him an unique international expertise in
distribution channel excellence.
Ricardo lives in Geneva, Switzerland and is an engineer specialised in project-partner management, and has an MBA
in Executive Marketing and Human Resources. He is fluent in several languages, holding Italian and Brazilian
passports, with experience in the electrical material distribution channel in over forty countries worldwide.
In Ricardo D'Avila, IDEE has secured an experienced international leader, with an excellent network in the industry to
manage the supplier relationships. He will help to further position IDEE, its members and its marketing partners ideally
for the opportunities in the coming years.
Please join me in welcoming Ricardo within IDEE and we wish him continued success.
IDEE is the leading international marketing group of electrical distributors and has a joint turnover in electrical material
of more than 7 bn €. The group brings together well-known independent electrical distribution companies from across
Europe and beyond. With its Vision 2025, IDEE is focused as a value chain service provider in this omnichannel era
(www.idee-europe.com).
Jean-Philippe Dieudonné
Managing Director
IDEE GmbH
Mail: dieudonne@idee-europe.com
Mobile: +49 172 817 0922
Office: +49 7156 9457-21
EMR Analysis
More information on IDEE GmbH: See the full profile on EMR Executive Services
More information on Jean-Philippe Dieudonné (Managing Director, IDEE GmbH): See the full profile on EMR Executive Services
More information on Ricardo d'Avila (Suppliers Relationship Management Consultant, IDEE GmbH): See the full profile on EMR Executive Services
More information on Legrand: See the full profile on EMR Executive Services
More information on Benoît Coquart (CEO, Legrand): See the full profile on EMR Executive Services
More information on Sonepar: See the full profile on EMR Executive Services
More information on Philippe Delpech (CEO, Sonepar): See the full profile on EMR Executive Services