Hardy Schmitz – Create future-proof KNX home automation with Gira One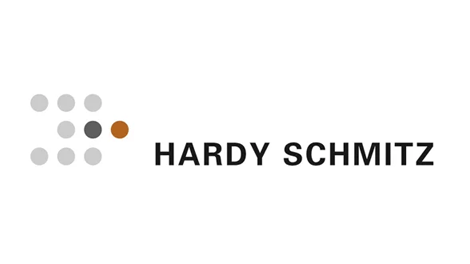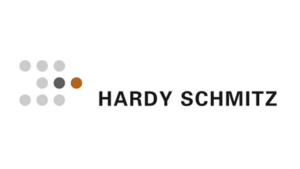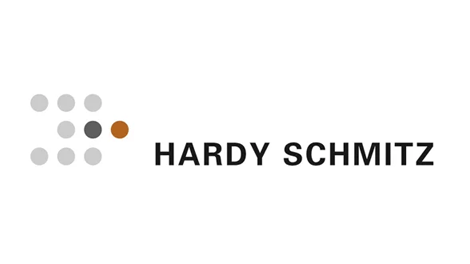 Gira One smart home system – install future-proof KNX without knowledge of ETS
Smart technologies in buildings can be complex. And for electricians, a full-function KNX installation also means intensive use of the ETS programming tool from KNX. It's not just about commissioning – the software must also continue to be maintained by the installer during operation.
However, the ETS software has a reputation for being complicated and difficult to use. And indeed, there are many installers who decide against KNX for this reason. This has now come to an end with the new Gira One, because the manufacturer Gira offers extremely simple planning and commissioning of a KNX installation with its free installation assistant GPA.
The user does not have to do without anything. Gira One offers a complete range of functions in every area of ​​home automation and, as is known from modern smart home systems, operation is either via normal buttons, with a smartphone or tablet via the Gira Smart Home app, a PC or the permanently installed Gira control center G1 possible.
Gira One guarantees electricians quick and easy commissioning
The powerful KNX smart home system Gira One offers comprehensive automation options for light, shading, room temperature, music and security functions. All of these functions can be planned, set up and commissioned easily and quickly with the free Gira project assistant.
And that's what makes Gira One special, since the special KNX programming software ETS can be completely dispensed with – therefore no ETS knowledge and time-consuming training are required. Instead, the Gira Project Assistant (GPA) offers easy access to the implementation of a KNX smart home automation.
The self-explanatory assistant provides step-by-step instructions for this and additional explanatory videos guide you through the entire commissioning process, so that planning and configuration on site is very user-friendly and done in no time at all.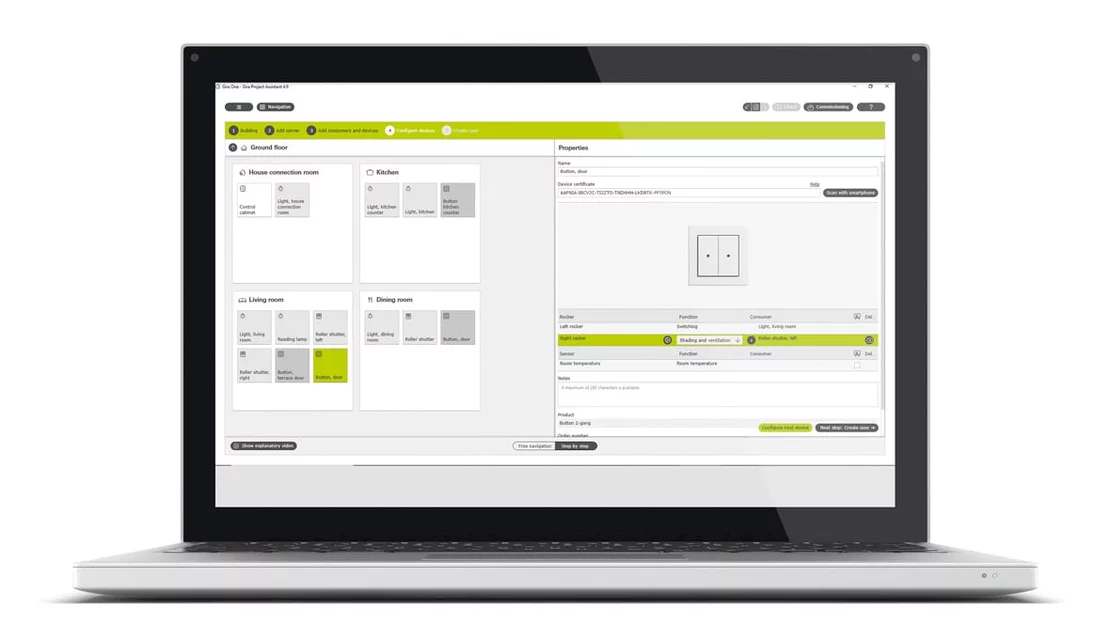 The entire Gira One system can be conveniently planned from the office in just 4 steps:
1st step: Create the building structure and rooms using drag and drop
2nd step: Assign and locate the Gira One Server to the project
3rd step: Add consumers and devices for the individual rooms
4th step: Link devices and loads with buttons and actuators – done!
The planning can be created without any products already available and the configuration can then be easily transferred to the Gira One system components on the construction site. At the end of the project, the assistant automatically creates the personalized documentation for the client, thereby significantly simplifying the handover.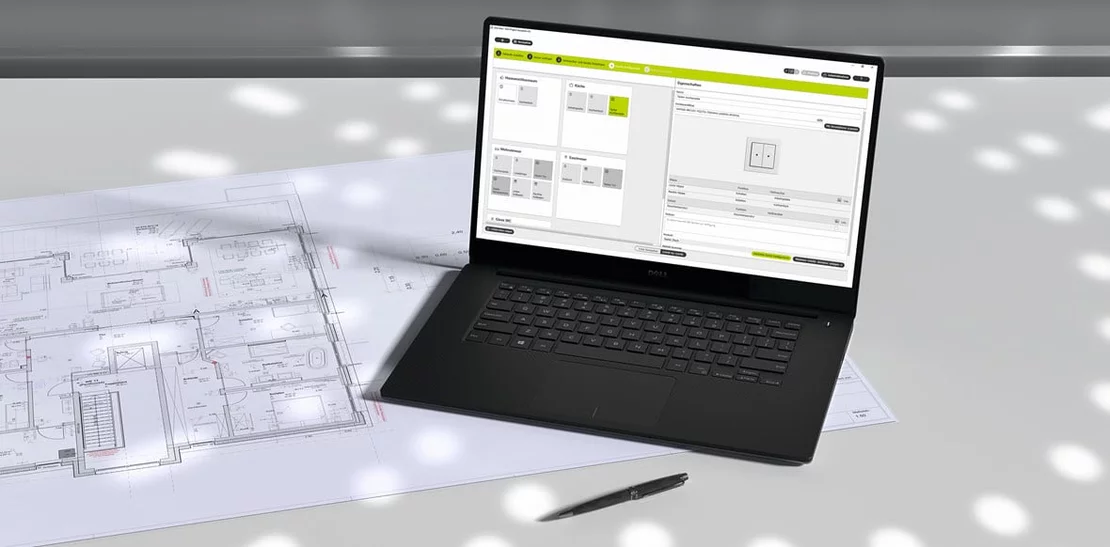 Incidentally, both changes and maintenance can be carried out conveniently by the electrician via remote access – securely and free of charge. After commissioning, users can easily adjust many of the settings of their Gira One Smart Home themselves with the Gira Smart Home App. Whether the integration of a new device is pending or complex scenes are created – this is done quickly with the smartphone or tablet.
Here are the advantages of the Gira project assistant at a glance:
The configuration can be carried out comfortably from the office without real devices.
Cross-system functions can be implemented easily.
The free Gira project assistant guides you through the commissioning step by step.
At the end of the project, the Gira project assistant automatically creates the handover documentation.
The Gira Academy has explanatory videos and supporting training courses on the commissioning software.
The Gira Project Assistant provides support throughout the entire life cycle of the smart home (project planning, commissioning, maintenance).
The powerful Gira One offers all smart home functions for convenience
Gira One leaves nothing to be desired when it comes to comfort, security and energy efficiency in your own four walls. The smart home system can be comprehensively controlled, monitored and adjusted, whether directly on site or while away. The range of individual functions is as comprehensive as it is attractive.
The functions of Gira One at a glance:
shading
Ideal shading with numerous functions such as privacy, storm protection, light alarm or presence simulation. Group control or control by timer can be implemented.
climate
Energy-efficient heating and cooling – fully automatic and needs-based. Smart sensors also recognize open windows and turn down the heating. Control also via app and timer.
Light
Always the right lighting mood – manually or automatically and can be saved for later recall. Control with timer possible. Smart lighting from Philips Hue can be easily integrated.
Security
Presence simulations, switching off all consumers with a central button, remote access to IP security cameras or calling up a panic scene at the touch of a button.
Sound via Sonos
Simply integrate the Sonos loudspeakers into the Gira One system and activate them via the app, control center or press a button and start scenes/routines.
door communication
Control the door communication and Gira One via the Gira G1 control center. Open the front door with a code or fingerprint. Use the app to talk to visitors in front of the house while you're out and about.
Expandable & updateable – Gira One makes expansions and retrofitting possible
The new Gira One smart home system is developing dynamically and growing with the requirements of the users. Technical updates are regularly made available for technical innovations or functional enhancements.
For even more and special smart KNX functions, the Gira One Server can be replaced with the Gira X1 Server or Gira HomeServer. External systems such as Sonos and Philips Hue can also be integrated into the Gira One system.
Gira One is easy and convenient to use
Buttons from the Gira System 55 can be used to operate the Gira One smart home system. With over 300 functional inserts, 7 design lines and 35 colors, you can quickly find the ideal button combination. Gira F10 switches can also be used.
Smart control can also be implemented using the Gira Smart Home app and the permanently installed Gira G1 control center – both on site and when you are out and about using a smartphone or tablet. In addition, the Gira G1 can also be used for door communication.
The secure basis of Gira One is KNX Secure
All Gira One system components communicate completely securely via a 2-wire bus (Gira One bus). Both the communication between the devices and access from outside is guaranteed by the encrypted system communication thanks to the KNX Secure Standard.
KNX Secure protects twice with KNX Data Secure and KNX IP Secure and secures all data with the AES128 algorithm. In addition, the Gira One Server has been awarded the "Smart Home – Information Security Tested" certificate by the VDE Institute.
A high-performance and varied range round off the offer
The Gira One smart home system offers coordinated actuators, sensors, servers and control elements that ensure all functions for convenient smart home equipment. Third-party systems such as Philips Hue and Sonos can also be connected without any problems.
A brief overview of the Gira One range:
Operating devices for Gira One
Buttons in different designs
The smart Gira One building technology can be controlled in the classic way with buttons, which are available in a wide variety of versions and designs. The buttons are equipped with an integrated temperature sensor and a 3-color LED status display. They can be combined with the switch ranges of the Gira System 55 and the Gira F10 switch.
Gira One server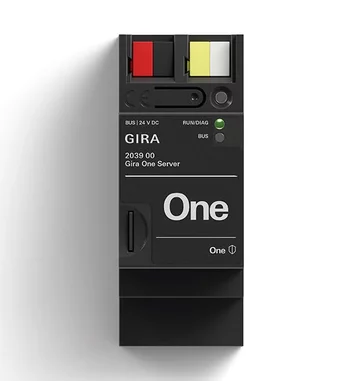 Up to 200 Gira One devices can be commissioned with the Gira One Server and it offers attractive additional functions such as diagnostics, remote access and remote maintenance functions. Fast and space-saving assembly is made possible by two partition units. In addition, the server has been awarded the VDE security certificate.
Actuators for Gira One
Thanks to the simplified REG wiring concept with connection terminals on both sides of the housing, installation is quick and easy. High-quality screw terminals and relays ensure high reliability and resilience. With the generous terminal space, cables with a diameter of up to 4 mm² or 2×2.5 mm² can be connected.
A high level of reliability and resilience is ensured by the high-quality screw terminals and relays. Equipped with 3 binary inputs for evaluating conventional buttons or weather stations, potential-free motion detectors and window or fault contacts.
power supply
Up to 30 Gira One devices can be supplied with the 320 mA power supply – with 640 mA it is up to 75 devices and with 1280 mA more than 150 devices. Two power supplies of the same type can be connected in parallel to increase performance. Connection and branch terminals are included in the scope of delivery.
EMR Analysis
More information on Hardy Schmitz: https://www.hardy-schmitz.de + With a very broad and deep product portfolio of over 300,000 branded products from well-known manufacturers, one of the largest cable warehouses in Germany, our branch network and a comprehensive range of services, we offer the best quality, innovative products and reliable, fast delivery. With our company motto ELECTROLOGISTICS WITH SERVICEPLUS, we guarantee our customers tailor-made solutions and the best results in the implementation of their projects.
In addition to first-class and constantly expanding ranges of electrical engineering and industrial electrics, we guarantee our customers a reliable network of suppliers.Our sophisticated storage and logistics system also enables not only a 24-hour delivery service, but also, if desired, just-in-time deliveries directly to production, to the machine or to the construction site.
Our distinctive customer orientation as well as our range of exclusively high-quality products and a comprehensive portfolio of innovative services are the key to our success.
Progress is a tradition for our company and as an innovative system service provider, our customers benefit from individual, tailor-made optimization processes in procurement. We attach great importance to recognizing the special requirements of our customers and offering them individual solutions that we implement effectively together.
Our goal is to make procurement processes along the entire value chain efficient. Preserve existing values and create new ones for and with our business partners. Therefore, we maintain a sustainable, partnership relationship with our customers, suppliers and employees.
In addition, HARDY SCHMITZ plans and manufactures individual low-voltage switchgear and controls. And we are competently at your side in the areas of cable logistics, KNX project planning, e-mobility and lighting planning.
More information on Jan Schmitz (Managing Partner & Chairman of the Management Board, Hardy Schmitz): See the full profile on EMR Executive Services
More information on Gira Giersiepen GmbH & Co. KG: https://www.gira.com/en/en/ + We are Gira. We are the ones with the switches. But we're so much more.
Future-oriented. Responsible. Certified.
We're the guardians, innovators, smart home pioneers, developers, systems thinkers, KNX partners, shapers of the future, patent masters, award winners and designers.
But above all, we're the ones who listen. To you.
Subtle, but smart. With distinct focus on quality, materials and functions. And the driving force of innovation.
In our hearts, we are engineers on a mission to inspire. With new technologies, smart applications, and impressive attention to detail.
We will always work our hardest to find thebest solution for you. With service, design and performance made in Germany.
Because that is what we stand for. And have been standing for since 1905.
More information on Dominik Marte (Managing Director, Gira Giersiepen GmbH & Co. KG): See the full profile on EMR Executive Services
More information on Sebastian Marz (Managing Director, Gira Giersiepen GmbH & Co. KG): See the full profile on EMR Executive Services
More information on Christian Feltgen (Managing Director, Gira Giersiepen GmbH & Co. KG): See the full profile on EMR Executive Services
More information on Steffen Zimmermann (Managing Director, Gira Giersiepen GmbH & Co. KG): See the full profile on EMR Executive Services
More information on KNX (KNX is an Abbreviation for the Word Konnex): https://www.knx.org/knx-en/for-professionals/ + Whether you want to control lighting, shutters, security systems, energy management, heating, ventilation, air-conditioning systems, signaling and monitoring systems, interfaces to service and building control systems, remote control, audio and video control,… All these functions work via an uniform system. This is called the principle of interworking. This is home and building control made easy. This is KNX.
In May 1999 members of the following associations founded KNX Association cvba:
EIBA ( European Installation Bus Association)
EHSA (European Home Systems Association)
BCI (BatiBUS Club International)
The Association is the owner of the Worldwide STANDARD for Home and Building Control: KNX and also the owner of the KNX trademark logo worldwide. KNX Association is a non-profit-oriented organisation governed by Belgian Law. Members are manufacturers developing devices for several applications for home and building control based on KNX like lighting control, shutter control, heating, ventilation, air conditioning, energy management, metering, monitoring, alarm/intrusion systems, household appliances, audio/video and lots more. Next to manufacturers also service providers (utilities, telecom, …) can become a member of the KNX Association.
More information on the KNX ETS Software: https://www.knx.org/knx-en/for-professionals/software/ets-professional/ + ETS is a completely new generation of smart automation software. ETS stands for Engineering Tool Software. It's a manufacturer independent configuration software tool to design and configure intelligent home and building control installations with the KNX system. ETS is a software, which runs on Windows© platform based computers.
One ETS Professional allows composing solutions for all application areas for which KNX certified products are available. In that way, using ETS Professional empowers your business – not only technologically, but above all commercially.
More information on the German Electrical Engineers Association (VDE): https://www.vde.com/en + VDE, one of the largest technology organizations in Europe, has been regarded as a synonym for innovation and technological progress for more than 125 years. VDE is the only organization in the world that combines science, standardization, testing, certification, and application consulting under one umbrella. The VDE mark has been synonymous with the highest safety standards and consumer protection for 100 years. Our passion is the advancement of technology, the next generation of engineers and technologists, and lifelong learning and career development "on the job". Within the VDE network 2,000 employees at over 60 locations worldwide, more than 100,000 honorary experts, and 1,500 companies are dedicated to ensuring a future worth living. The headquarters of the VDE (Association for Electrical, Electronic & Information Technologies) is in Frankfurt am Main.
More information on VDE-ENEC Certificates: https://www.vde.com/tic-en/marks-and-zertificates + Product certification allows the manufacturer to affix the VDE Certification Marks mentioned in the marks approval to all products in conformity with the tested one. Besides certification with one of the VDE marks, VDE test reports are also recognized for obtaining the national test marks of other countries, in Europe and worldwide.
The products marked with the ENEC and HAR signs of the VDE Institute can be marketed throughout Europe without the need to obtain certifications from other European authorities.
More information on Philips Hue: https://www.philips-hue.com/en-us + Philips Hue brings smart lighting to everyday homes, allowing anyone to create special moments and automate with light. Start with Philips Hue your way: Bluetooth or Bridge. And no worries: even if you start with a Bluetooth-controlled system, you can always add a Bridge.
More information on Sonos: https://www.sonos.com/en/home + Reinventing home audio for today and tomorrow.
The smart home sound system. Sonos wireless speakers bring every room and everyone together with incredible sound for music, TV, and more.
50+ streaming services. A platform that supports everything you love to listen to.
2000+ patents. Innovation that lays the foundation for today's world of streaming.
60+ countries. From Singapore to Luxembourg and Lahore to Buenos Aires.