Grainger – Zoro.com Appoints Sandy Mattinson as the Company's New President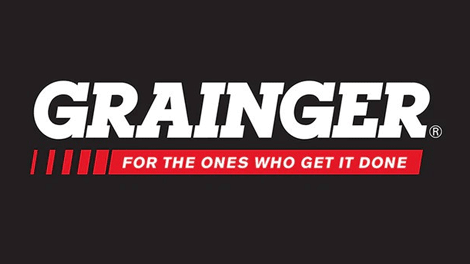 Mattinson joined the company in 2019 as its first female vice president
CHICAGO, March 3, 2023 /PRNewswire/ — Zoro.com, an eCommerce company that sells millions of supplies, equipment and tools to small businesses nationwide, today announced Sandy Mattinson, who currently serves as Chief Revenue Officer, will become the company's new president on April 1, 2023. She succeeds Kevin Weadick, who stepped down after serving as the company's president since 2017.
"Sandy is a consummate leader who both inspires and challenges her teams in new and creative ways all with the goal of doing good for our team members, customers and communities," said D.G. Macpherson, Chairman and CEO of Grainger, Zoro's parent company. "Sandy's strategic vision, thought leadership, innovative bent and authenticity helped drive the company's success over the past four years, and as president she will continue to strengthen the Zoro brand and deliver value for our customers and suppliers."
Mattinson joined Zoro in 2019 as its first female vice president and has taken on roles of increasing responsibility across the company, including serving as the Chief Merchandising Officer. In that role, she provided strategic and operational leadership across Zoro's business development, category management, product information, pricing, and digital merchandising teams. She was instrumental in Zoro expanding its assortment to 11 million products and achieving $1 billion in annual revenue in 2022.
"I'm honored and energized by the opportunity to lead the Zoro team," said Mattinson. "Zoro is a special place. We are passionate about delivering a differentiated experience for our business customers, and thanks to the great talent at Zoro, I believe the best is yet to come."
Before joining Zoro, Mattinson held leadership roles in strategy, merchandising and marketing with Bain & Company and leading businesses including The Clorox Company, Victoria's Secret and Bath & Body Works. Mattinson holds a bachelor's in business administration from the University of California, Berkeley, and an MBA from Stanford University. She was selected as an International Women's Forum Leadership Fellow in 2021.
EMR Analysis
More information on Grainger: See the full profile on EMR Executive Services
More information on D.G. Macpherson (Chairman and Chief Executive Officer, Grainger): See the full profile on EMR Executive Services
More information on Zoro.com: See the full profile on EMR Executive Services
More information on Kevin Weadick (Former President, Zoro, Grainger): See the full profile on EMR Executive Services
More information on Sandy Mattinson (Chief Revenue Officer, Zoro, Grainger + President, Zoro, Grainger from 01.04.2023): See the full profile on EMR Executive Services
More information on Clorox Company: https://www.thecloroxcompany.com/ + Clorox is a health and wellness company at heart, and our purpose — we champion people to be well and thrive every single day — reflects our belief that we make a meaningful and positive impact on the world around us.
Championing people starts with the health and safety of our employees. It means building a workplace culture that celebrates diversity and authenticity, enabling everyone to stretch, grow and do their best work.
Championing people to be well and thrive also applies to the consumers we serve. Our products make the world around us and the spaces inside and outside our homes healthier, cleaner and safer. They strengthen bodies and minds, and help people care for themselves and the people and pets they love. Our brands bring people together and make life a little more joyful. It's why people love us. When our consumers are well and thriving, we are.
Our purpose also drives us to champion the people in our communities. It's why we're committed raising them up by supporting equality, equal opportunity and equal justice. And we want to make the planet healthier for everyone, in every corner of the world, with clean air, pure water and unpolluted places where we live, work and play.
We authentically live our purpose and our values in everything we do. Every single day.
More information on Linda Rendle (CEO, Clorox Company): https://www.linkedin.com/in/linda-rendle-300a9759/ 
More information on University of California, Berkeley: http://berkeley.edu/ + A wellspring of innovation, the school occupies a 1,232-acre campus near downtown Berkeley. UC Berkeley, also known as Cal, was established in 1868 as the flagship of today's 10-campus University of California. The University of California began more than 150 years ago on a simple but revolutionary idea: that college should be available to everyone. That same spirit still guides us today.
More information on Stanford University: http://stanford.edu/ + Stanford University was founded in 1885 by California senator Leland Stanford and his wife, Jane, "to promote the public welfare by exercising an influence in behalf of humanity and civilization." Stanford is a place of discovery, creativity and innovation located in the San Francisco Bay Area on the ancestral land of the Muwekma Ohlone Tribe. Dedicated to our founding mission—benefitting society through research and education—we are working toward a sustainable future, accelerating the impact of research with external partners, catalyzing discoveries about ourselves and our world, and educating students as global citizens. Our main campus, which welcomed its first class in 1891, is now home to 650+ student organizations, 36 varsity athletic teams, 20 libraries, 21 living Nobel laureates, 18 interdisciplinary research institutes, seven schools, and a vibrant arts scene. More than 9,000 graduate students and 7,000 undergraduates pursue studies at Stanford each year. Our financial aid program, one of the most generous in the nation, makes it possible for any admitted undergraduate to attend without taking on student debt.
More information on International Women's Forum: https://iwforum.org/ + The International Women's Forum is an invitation-only, membership organization comprised of more than 7,000 diverse and accomplished women from 33 nations on six continents. IWF's mission is to support the women leaders of today and tomorrow. We build better leadership across careers, continents and cultures by connecting accomplished women both locally and globally. Members include Fortune 500 executives, government leaders from the local to sovereign level, international nonprofit leaders, and luminaries from the academy, arts, and sciences. Each year, IWF hosts two international conferences that bring together these thought leaders to examine critical issues of the day within a local context and through a women's lens. The Leadership Foundation, Inc. (the Foundation), established in 1990, is a supporting organization of IWF and the mechanism by which IWF members advance the next generation of women leaders. The Foundation seeks to increase the number of women in the C-Suite and positions of influence globally and fulfills this mission through two central programs – the Fellows Program and the Women Athletes Business Network (WABN) Program. IWF and the Foundation also provide intensive leadership training programs for women at every stage of professional development through its IWF Intensives Program.
More information on Stephanie O'Keefe (Chief Executive Officer, International Women's Forum): https://www.linkedin.com/in/stephanie-o-keefe-086b9011/