Grainger – Grainger Releases 2023 Environmental, Social and Governance (ESG) Report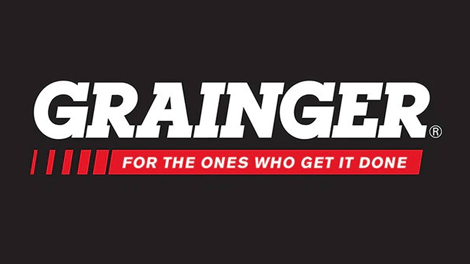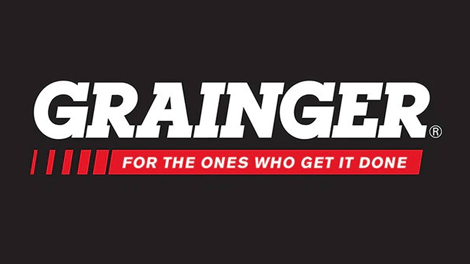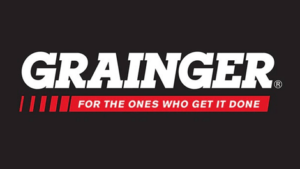 Report Highlights Company's Progress on ESG Objectives
CHICAGO, July 10, 2023 /PRNewswire/ — Grainger (NYSE: GWW), the leading broad line distributor of maintenance, repair and operating (MRO) products serving businesses and institutions, today announced the release of its 2023 Environmental, Social & Governance (ESG) Report on www.GraingerESG.com.
"Grainger has long been an industry leader in ESG, with the goals of bettering our communities and running more sustainable operations," said D.G. Macpherson, Chairman and CEO. "As we've done for nearly 100 years, we will continue to do the right thing to positively impact the lives of our team members and carry out our responsibility to help our customers meet their ESG objectives."
The report, which covers the fiscal year that ended Dec. 31, 2022, highlights how Grainger's purpose-driven culture directly supports its ESG initiatives. The report also emphasizes Grainger's focus on four key priorities: Customer Sustainability Solutions, Supplier Diversity, Energy and Emissions, and Diversity, Equity and Inclusion (DEI).
Customer Sustainability Solutions. Starting with the customer is one of Grainger's core principles. Grainger drives value for customers and helps them meet sustainability goals through its diverse portfolio of environmentally preferable products (EPP), services and resources. In 2022, EPP represented more than $1 billion in sales revenue for the company.
Supplier Diversity. Grainger helps customers diversify their supply chains and achieve their diversity procurement goals through its Diversity Solutions Programs. The programs, which include the Reseller Diversity Program and the Supplier Diversity Program, provide support for small and minority-owned businesses, working with them as authorized resellers and suppliers to Grainger's broadline offering.
Energy and Emissions. Grainger is committed to environmental stewardship, operating its business and supply chain sustainably, and mitigating its climate impact. Since 2018, the company has reduced global absolute Scope 1 and Scope 2 emissions by 26%, nearing its goal of a 30% reduction by 2030. Additionally, through implementation of innovative solutions, Grainger continues to reduce its distribution center waste year-over-year, reaching a 94% recycling rate across the U.S. network in 2022.
Diversity, Equity and Inclusion. Grainger strives to be a welcoming workplace and invests in DEI-focused programs and training for team members, including the sponsorship of eight Business Resource Groups to support diverse perspectives. In addition, the company expanded self-identification categories for team members to include gender and LGBTQ+ identity.
To learn more about Grainger's ESG programs and its 2022 highlights, including facts about Grainger's team member volunteer hours, its 100% team member completion rate of Business Conduct Guidelines training, and its expansion of solar energy across its network, visit www.GraingerESG.com.
EMR Analysis
More information on Grainger: See the full profile on EMR Executive Services
More information on D.G. Macpherson (Chairman and Chief Executive Officer,Grainger): See the full profile on EMR Executive Services
More information on LGBTQ+: https://ok2bme.ca/resources/kids-teens/what-does-lgbtq-mean/ + Lesbian Gay Bisexual Transgender Queer or Questioning
People often use LGBTQ+ to mean all of the communities included in the "LGBTTTQQIAA":
Lesbian
Gay
Bisexual
Transgender
Transsexual
2/Two-Spirit
Queer
Questioning
Intersex
Asexual
Ally
+ Pansexual
+ Agender
+ Gender Queer
+ Bigender
+ Gender Variant
+ Pangender
LGBTQ is the more commonly used term in the community; possibly because it is more user friendly! You may also hear the terms "Queer Community" or "Rainbow Community" used to describe LGBTQ2+ people. This initialism and the various terms are always evolving so don't try to memorize the list. The most important thing is to be respectful and use the terms that people prefer.
EMR Additional Notes:
ESG (Environmental, Social and Governance):

Refers to the three key factors when measuring the sustainability and ethical impact of an investment in a business or company. Most socially responsible investors check companies out using ESG criteria to screen investments.
ESG metrics are not commonly part of mandatory financial reporting, though companies are increasingly making disclosures in their annual report or in a standalone sustainability report.
There is not a standardized approach to the calculation or presentation of different ESG metrics.

Environmental: Conservation of the natural world

Climate change and carbon emissions
Air and water pollution
Biodiversity
Deforestation
Energy efficiency
Waste management
Water scarcity
…

Social: Consideration of people & relationships

Customer satisfaction
Data protection and privacy
Gender and diversity
Employee engagement
Community relations
Human rights
Labor standards
…

Governance: Standards for running a company

Board composition
Audit committee structure
Bribery and corruption
Executive compensation
Lobbying
Political contributions
Whistleblower schemes
…

Criteria are of increasing interest to companies, their investors and other stakeholders. With growing concern about he ethical status of quoted companies, these standards are the central factors that measure the ethical impact and sustainability of investment in a company.
Consequently, ESG analysis considers how companies serve society and how this impacts their current and future performance.

CSR (Corporate Social Responsability):

Framework or business model that helps a company be socially accountable to itself, its stakeholders, and the public.
The purpose of CSR is to give back to the community, take part in philanthropic causes, and provide positive social value. Businesses are increasingly turning to CSR to make a difference and build a positive brand around their company.
CSR tends to target opinion formers – politicians, pressure groups, media. Sustainability targets the whole value chain – from suppliers to operations to partners to end-consumers.

CSR vs. ESG:

CSR is a company's framework of sustainability plans and responsible cultural influence, whereas ESG is the assessable outcome concerning a company's overall sustainability performance.
The major difference between them is that CSR is a business model used by individual companies, but ESG is a criteria that investors use to assess a company and determine if they are worth investing in.
OEM (Original Equipment Manufacturer):

Company that produces parts and equipment that may be marketed by another manufacturer.
Usually tagged on hardware or software that's less expensive than normal retail products.
An OEM refers to something made specifically for the original product, while the aftermarket refers to equipment made by another company that a consumer may use as a replacement.
Electrical OEM manufacturers makes equipment or components that are then utilized by its customer, another manufacturer or a reseller, usually under the final reseller's brand name. OEMs come in many shapes and sizes, making complete devices or specific components.

MRO (Maintenance, Repair and Operations):

It refers to all the activities needed to keep a company's facilities and production processes running smoothly.
Supplies consumed in the production process that do not become part of the end product.
Maintenance professionals use MRO items to maintain company structures, equipment, and assets. Purchases that fall under MRO include maintenance tools and equipment, replacement parts for production equipment, consumables such as personal protective equipment (e.g., safety goggles, work gloves), cleaning products and office supplies.

Integrated Supply:

Integrated supply chain management refers to an enterprise resource planning approach to supply chain management.
Large-scale business strategy that brings as many links of the chain as possible into a closer working relationship with each other. The goal is to improve response time, production time, and reduce costs and waste.
Often takes the form of integrated computer systems. For example, the supplier's computer system may be set up to deliver real-time data to the buyer's computer. This allows the buyer to know: The current status of all orders., which products are in the supplier's inventory …
Integration, operations, purchasing and distribution are the four elements of the supply chain that work together to establish a path to competition that is both cost-effective and competitive.
Integrated supply is the end-to-end process of managing the MRO supply chain (spare parts) through consolidated sourcing practices, storeroom operations, inventory management, data governance, and continuous improvement. The objective is to leverage spend, reduce transactions, and cut inventory and associated costs while eliminating risk around critical spares.
DEI (Diversity, Equity and Inclusion):

https://dei.extension.org/ + Diversity is the presence of differences that may include race, gender, religion, sexual orientation, ethnicity, nationality, socioeconomic status, language, (dis)ability, age, religious commitment, or political perspective.

Equity is promoting justice, impartiality and fairness within the procedures, processes, and distribution of resources by institutions or systems.
Inclusion is an outcome to ensure those that are diverse actually feel and/or are welcomed.  Inclusion outcomes are met when you, your institution, and your program are truly inviting to all.