Farnell (Avnet) – New EDAC Clipzin Connectors for Raspberry Pi Pico are now exclusively available from element14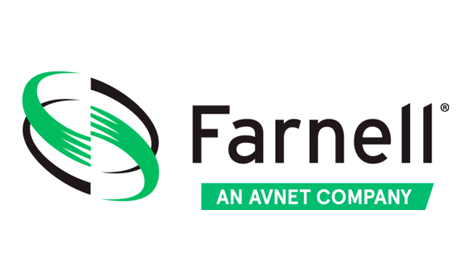 Clipzin™ PCB connectors offer a unique semi-permanent way to mount one PCB on another
element14 introduces the new innovative Clipzin™ Connector range as the exclusive distributor. Manufactured by EDAC and designed by OpenLX SP Ltd, the Clipzin™ range initially targets the Raspberry Pi® Pico and PicoW, and Arduino® Connect modules, with more options to follow.
Described as the edge connector for the IoT generation, Clipzin™ eases manufacturing and facilitates modularisation, encouraging sustainability by promoting easy inservice upgrades and reusability. It allows customers to produce one design that can be customised for flexibility, and to offer variants, reducing design time and the need to stock many versions.
Clipzin™ enables rapid connection and disconnection of sensor, communication and compute modules, such as Raspberry Pi's new Pico. Designed for prototyping to production, a retention clip ensures that modules will not shake free after assembly or inservice, but allows PCBs to be easily swapped later if required. This makes it the ideal solution for developers, while also providing the security required for production.
Prior to Clipzin™, modules like PicoW required users to solder through-hole connectors to the PicoW as well as fitting a connector to their PCB. Clipzin™ requires only a surface mount connector to be fitted to one PCB, greatly improving production efficiency.
Key benefits of the EDAC Clipzin™ PCB connectors include:
20 way is available at launch with 6, 8 and 17 way coming soon
Ability to semi-permanently mount one PCB to another
Quick, tool-less assembly with positive, confirming 'click'
Suitable for surface mount soldering, dramatically improving production efficiency
Requires connector to be mounted on one side of one PCB only
Gold plating for reliability
Romain Soreau, Head of Single Board Computing at element14, says, "Clipzin™ is a genuinely innovative connector for the Raspberry PI Pico. It provides a new, solderless way of mounting the Raspberry Pi Pico to another PCB, which allows interchange between Pico models. We are pleased to be the exclusive distributor of this new product, which further supports our long-term commitment to Raspberry Pi and our extensive portfolio of their products and accessories."
Chrissy Cooper, Sales Director at EDAC Europe, says, "We have worked closely with element14 for many years and have forged a strong working partnership. This initial exclusivity period for the launch of Clipzin™ is yet another demonstration of our mutual commitment to the success of our customers."
Dr Andrew Robinson, Engineering Director at OpenLX SP Ltd. added, "With PiFace™ and CodeBug™, we have a strong history of bringing innovative products to market with element14. Combined with EDAC's years of experience it's a fantastic partnership to develop a new connector that makes it easier for people to use and reuse the growing range of modules such as Raspberry Pi® PicoW. Clipzin™ unlocks the efficiencies of surface mount manufacturing, over the cost and complexity of through hole assembly of existing header-pin solutions."
The new Clipzin™ PCB Connectors from EDAC, OpenLX SP Ltd. are now available from stock at Farnell in EMEA, and element14 in APAC.
EMR Analysis
More information on Avnet: https://www.avnet.com/wps/portal/emea/ + Delivering what's next.
Avnet (AVT) is a FORTUNE 500 company that creates value for our stockholders by helping more than 2.1 million customers and 1,400+ suppliers in 125 countries around the world navigate each phase of the product innovation and technology lifecycle. The company has always been known for its knowledge, experience and global reach. Today, through strategic investments and acquisitions, we have dramatically expanded our technology customer base, along with our design and development footprint.
Avnet's deep expertise and heritage in large volume broad line distribution is now enhanced with added specialization in product idea and design, along with a greatly expanded online community, supporting resources and commerce offerings. This dramatically improves our ability to engage engineers and entrepreneurs alike at the earliest stages of the innovation and product lifecycle. And because we support every stage of that lifecycle, Avnet is uniquely positioned to help anyone – from the largest of multinationals to the smallest of start-ups – to move swiftly and seamlessly from idea and product concept to volume production.
Founded: 1921
Employees: 15,300
Company locations: 300+
Customers: 1M+
Countries: 140
Revenues FY22: US$ 24.3bn – Farnell: US$ 1.8bn

Electronic Components: 93%
Farnell: 7%
More information on Phil Gallagher (Chief Executive Officer, Avnet): See the full profile on EMR Executive Services
More information on Farnell (acquired by Avnet in 2016): https://www.farnell.com/ + Your global partner, supporting the technology community at every stage. Farnell has operations in 38 countries across Europe, serviced from our regional distribution hubs in the UK and Belgium. We are committed to supporting local language, product and shipment needs. As part of Farnell's global operations, our access to stock and stronger relationships with suppliers, we are better able to serve your needs.
Regional Brands:

Farnell: https://www.farnell.com/emea/ + Farnell operates across EMEA and is a high-service distributor of technology products, services and solutions for electronic system design, maintenance and repair.
Newark: https://www.farnell.com/newark/ + Farnell operates as Newark in North America. Newark is a high-service distributor of technology products, services and solutions for electronic system design, maintenance and repair.
element14: https://www.farnell.com/element14/ + Farnell operates as element14 across Asia Pacific. element14 is a high-service distributor of technology products, services and solutions for electronic system design, maintenance and repair.

Brands: 2,000
Products: 950,000
Countries: 38
Customers: 400,000
More information on Chris Breslin (President, Farnell, Avnet): See the full profile on EMR Executive Services
More information on Romain Soreau (Head of Single Board Computing, Farnell, Avnet): See the full profile on EMR Executive Services
More information on EDAC: https://edac.net/ + Established in 1966, EDAC soon became a world leader in providing connectors for Card Edge and Rack & Panel applications. Since then, we have expanded our product offering to include one of the widest ranges of interconnect solutions in the world. Products include D-Sub, RJ45, USB & Firewire, Waterproof, PLCC Sockets, Pin Headers, Cable Assemblies and Custom Solutions. Our innovation guides us into new customer opportunities as we challenge the status quo. This belief resonates throughout the organization and results in exceptional quality service globally.
More information on Adrian Robinson (CEO, EDAC): https://www.linkedin.com/in/adrian-robinson-5b283b13/
More information on Chrissy Cooper (Sales Director, EDAC EUrope, EDAC): https://www.linkedin.com/in/chrissy-cooper-5b43813b/
More information on OpenLX SP Ltd: https://www.openlx.org.uk/ + OpenLX provides high quality solutions to difficult problems; our expertise powers systems all over the world. From banking to water management and transport we help make the connected world work. We're also doing our bit for the next generation, opening up technology to be accessible to all.
More information on Raspberry Pi Ltd: https://www.raspberrypi.org/ + The Raspberry Pi Foundation is a UK-based charity that works to put the power of computing and digital making into the hands of people all over the world. We do this so that more people are able to harness the power of computing and digital technologies for work, to solve problems that matter to them, and to express themselves creatively.
More information on James Hudges (Principal Software Engineer, Raspberry Pi Ltd): https://www.linkedin.com/in/james-hughes-197b8253/
More information on Pico Technology: https://www.picotech.com/ + Pico Technology is an ISO 9001 and ISO 14001 registered company. We put enormous effort into our systems so that we can provide our customers with well-designed, reliably manufactured products at a competitive price. Every individual in the company is responsible for the quality of their contribution and we continually strive to improve the quality of the products and services we supply. ISO 14001 is the principal management system standard which specifies the requirements for the formulation and maintenance of an EMS. We adhere to this to help us control our environmental aspects, reduce impacts and ensure legal compliance.
More information on Alan Tong (Managing Director, Pico Technology): https://www.linkedin.com/in/alan-tong-65552923/
More information on Arduino: https://www.arduino.cc/en/about + Arduino designs, manufactures, and supports electronic devices and software, allowing people around the world to easily access advanced technologies that interact with the physical world. Our products are straightforward, simple, and powerful, ready to satisfy users' needs from students to makers and all the way to professional developers.
Arduino Uno: The Arduino UNO is the best board to get started with electronics and coding. If this is your first experience tinkering with the platform, the UNO is the most robust board you can start playing with. The UNO is the most used and documented board of the whole Arduino family.
More information on Massimo Banzi (Co-Founder, Chairman & CMO, Arduino): https://www.arduino.cc/en/about + https://www.linkedin.com/in/massimobanzi/
EMR Additional Notes:
Relay:

Relays are electrically operated switches that open and close the circuits by receiving electrical signals from outside sources.
Relays are the switches which aim at closing and opening the circuits electronically as well as electromechanically. It controls the opening and closing of the circuit contacts of an electronic circuit.

Reed Relay:

A reed relay is a type of relay that uses an electromagnet to control one or more reed switches. The contacts are of magnetic material and the electromagnet acts directly on them without requiring an armature to move them. Sealed in a long, narrow glass tube, the contacts are protected from corrosion.

Monitoring Relay:

A Monitoring Relay is a protective control device. The basic functions are to receive input signals, monitor and determine them, and output an alarm signal if a set value (threshold) is reached.
To determine if a phase imbalance is present, the relay monitors each of the phases to detect when the voltage in any one phase falls by a predetermined amount below the average of all three phases. Similarly, if complete loss of a phase is detected, the relay will trip and disconnect power from the motor.
Three-Phase Monitor Relays continuously monitor and detect voltage faults to protect equipment in three-phase systems. These relays retain indication and continue monitoring even with a lost phase.

Control Relay:

A control relay is an electrical component that opens or closes a switch in order to allow current to flow through a conducting coil, with the coil not coming into direct contact with the switch. Control relays are electromagnetic devices that typically control the power flow in circuits.

Sequence Control Relay:

A relay which protects the electrical system from negative sequence component is called a negative sequence relay or unbalance phase relay. The negative sequence relay protects the generator and motor from the unbalanced load which mainly occurs because of the phase-to-phase faults.
The phase sequence relay/guard measure three phase AC supplies for correct rotation and will activate and relay output for any fault. A wrong phase sequence will cause fault in rotation or motors and pumps and can cause problems and damages. The units also monitor for phase failure and phase imbalance in the supply.

PCB Terminal Block Relay: 

A printed circuit board, or PCB, is used to mechanically support and electrically connect electronic components using conductive pathways, tracks or signal traces etched from copper sheets laminated onto a non-conductive substrate.
The Printed Circuit Board (PCB) is very important in all electronic gadgets, which are used either for domestic use or for industrial purposes. PCB design services are used to design the electronic circuits. Apart from electrically connecting, it also gives mechanical support to the electrical components.
Relays are electric switches that use electromagnetism to convert small electrical stimuli into larger currents. These conversions occur when electrical inputs activate electromagnets to either form or break existing circuits.
A simple electromagnetic relay is made up of a solenoid, which is wire coiled around a soft iron core, an iron yoke that provides a low reluctance path for magnetic flux, a movable iron frame, and one or more sets of contacts. The three main types of relays are electromechanical, solid-state, and reed.
The electromagnetic PCB relay works by applying an electromagnetic field when power gets applied to the coil, subsequently causing the movement of the armature and making the contacts either close or open. PCB relays get classified by construction, mounting type, or function.
PCB terminal block connectors are designed using one-piece board mount terminal blocks and two-piece plug connectors with mating right angle and straight shrouded headers. Assembly is made simpler due to our built-in interlocks on the modular housing types.
PCB terminal blocks enable the easy and safe transmission of signals, data, and power to the PCB. They are suitable for a variety of applications in numerous industries, markets, and for Industry 4.0 applications.

Programmable Logic Relay:

Programmable Logic Relays are mainly used in light industry where only a few points of I/O are needed, and cost efficiency is key. Programmable relays can be modified faster and easier than their PLC counterparts because they typically function as relays and timers only.

Power Relay:

Power relays open or close a circuit by using an electromagnetic coil for seamless power flow. These cost-efficient relays are manufactured with an armature, spring, and one or several contacts. If the relay is meant to be normally open (NO), when power is applied the electromagnet attracts the armature. These switches are useful in audio amplification and telephone systems. You can also use them in automotive electronics and computer systems. The objective is to relay any signal from one circuit to another.
IOT (The Internet Of Things): 

The Internet of Things (IoT) refers to a system of interrelated, internet-connected objects that are able to collect and transfer data over a wireless network without human intervention.
Describes the network of physical objects—"things"—that are embedded with sensors, software, and other technologies for the purpose of connecting and exchanging data with other devices and systems over the internet.
The Most Popular IoT Devices are:

Smart watches are the most popular IoT devices. …
Gaming consoles. …
Smart TV sets and content streaming devices. …
Voice control devices. …
Printers. …
Cameras. …
Lighting appliances. …
Smart thermostats.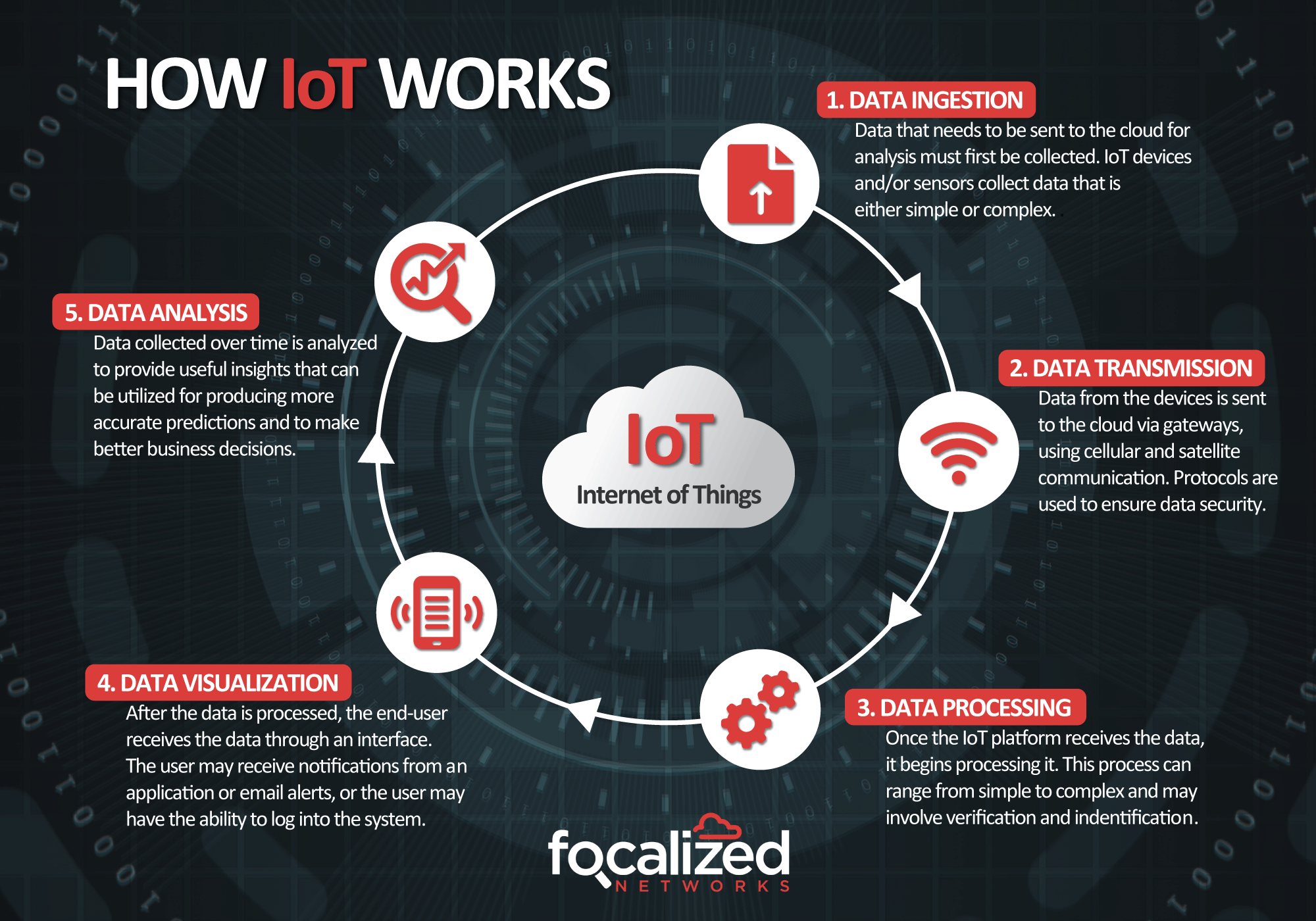 Industrial IoT Solutions:

Industrial IoT (IIoT) involves collecting and analyzing sensor-generated data to support equipment monitoring and maintenance, production process analytics and control, and more. In manufacturing IT since 1989, ScienceSoft offers IIoT consulting and development to create secure IIoT solutions.