Europacable – Europacable calls for stronger cooperation to improve fire safety compliance of products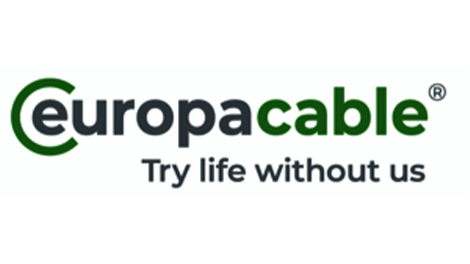 Within the framework of the European Fire Safety Week 2022, Europacable organised a webinar on Enforcing fire safety requirements in Europe: How to ensure stricter compliance?
The online event brought together relevant actors from EU Institutions, Member States Authorities, Notified Bodies, Fire Services and the Industry who discussed common actions on how to improve fire safety of products all accross Europe.
All stakeholders in the Fire safety ecosystem have a role to play in ensuring that only compliant products in line with fire safety requiremetns are put on the market. Participants agreed to work together on developping a common approach, possibly guidelines, to ensure that stronger and stricter compliance is enforced in Europe.
Regarding the outcome of the webinar Krzysztof Biskup, Chair of the European Fire Safety Alliance, commented
"Product compliance is a prerequisite for fire safety and enforcement is key to ensure that 'people get what they are promised'. The European Fire Safety Action Plan stresses the need for improved market surveillance. Therefore, we strongly encourge all key players in the fire safety ecosystem to work together to promote stricter compliance and fire safety".
The recordings of the online event will be soon available on the EuroFSA website via the link below.
EMR Analysis
More information on Europacable: https://europacable.eu + Founded in 1991, Europacable is the voice of all leading European wire and cable producers. Europacable members include the largest cable makers in the world providing global technology leadership, as well as highly specialized small- and medium sized businesses from across Europe. The product scope of our members covers the full range of energy and communication cables.
With our future being ever more electrified and digitalised, high-quality cables will be the core backbone of Europe´s energy and telecommunication infrastructures. Europacable is proud to represent the producers of these high performance products at European level.
Globally our members employ over 80.000 people of which more than 50% in Europe generating a worldwide turnover over € 70 billion in 2020.
More information on Christopher Guérin (President, Europacable and CEO, Nexans): See the full profile on EMR Executive Services
More information on European Fire Safety Alliance: https://www.europeanfiresafetyalliance.org/ + The European Fire Safety Alliance is a project to reduce the risk from fire in the home and is delivered by an Alliance of Professionals from within the European Fire Sector. The European Fire Safety Alliance believes the vast majority of fire deaths that occur following an accidental fire in the home are preventable. It is also true that fire discriminates in as much as it affects the most vulnerable people (particularly the elderly) in the most vulnerable areas of society.
The European Fire Safety Alliance shares national knowledge and innovations on international level. We form an independent alliance of fire professionals and prevention specialists that does not support any individual fire safety product, technology or commercial organization.
EuroFSA is an authority on fire risk, based on a strong statistical evidence base. We do research, support and encourage research, studies and reports that highlight the dangers from fire in the home and support their widespread availability. We focus on sharing knowledge and we deliver strong scientific relevant consistent messages on home fire safety.
The core group is formed by:
Elie van Strien, former Chief Fire Officer (NL)
Krzysztof Biskup, former Director Scientific & Research Centre for Fire Protection (PL)
Chris Addiers, Pres. Federation of European Fire Officer Associations (BE)
Rene Hagen, professor of Fire Safety (NL)
Rob Baardse, Executive Director Dutch Burns Foundation (NL)