Emerson – Emerson Appoints Leticia Gonçalves and Jim McKelvey to Board of Directors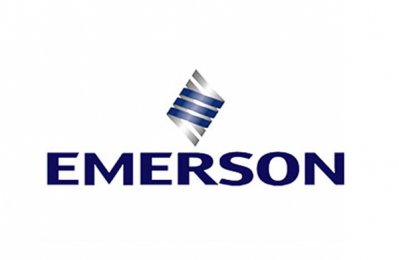 Appointments underscore Board's commitment to ongoing refreshment
ST. LOUIS (May 2, 2023) – Emerson (NYSE: EMR) today announced the appointments of Leticia Gonçalves and Jim McKelvey to its Board of Directors, effective May 2, 2023. Upon the addition of Gonçalves and McKelvey, the Emerson Board will expand to 13 members.
"We are pleased to welcome Leticia and Jim to the Emerson Board," said James Turley, chair of the Emerson Board of Directors.
"Leticia's experience leading global teams, driving technology development and accelerating change make her an excellent addition to our Board of Directors. As an experienced entrepreneur, Jim brings a unique, innovation-focused perspective to Emerson as the company continues to invest in technology and R&D across its automation portfolio. These appointments underscore the Emerson Board's commitment to ongoing refreshment, and we are confident we will benefit from Jim and Leticia's perspectives as we advance on our portfolio journey."
"I look forward to working closely with Leticia and Jim as we focus on driving execution following our recent acquisitions," said Lal Karsanbhai, president and chief executive officer.
"Leticia brings a proven international track record and growth focus to Emerson as we continue our transformation into a high-growth automation leader. Her leadership and dedication to advocating for diversity and inclusion will also provide invaluable insights as Emerson continues to transform and modernize our culture. Jim's passion and energy for technology has been proven throughout his career as co-founder of Block, LaunchCode and Invisibly. His expertise in software, cloud and cybersecurity will benefit Emerson in our continued push to provide customers with leading software and digital solutions."
"I am excited to join the Emerson Board as it continues to drive operational excellence and innovation, and progresses on its transformation into a more profitable, higher-growth automation leader," said Leticia Gonçalves.
"Emerson has actively evolved its portfolio over the last 18 months, and I am energized about the opportunities ahead as the Company looks to integrate and realize the many compelling synergy opportunities following its recent acquisitions."
"I have closely followed Emerson's recent portfolio transformation into a more focused automation leader and I am honored to join the Board as the company accelerates its investments in research, development and engineering," said Mr. McKelvey.
"I look forward to leveraging my experience to support the work of the talented Emerson team as they deliver new breakthrough technologies and enhance the value Emerson brings to companies and manufacturers across the globe."
In addition to the new director appointments, the Board has formed a Technology and Environmental Sustainability Committee (the "Committee"). The Committee will oversee investments related to technology and R&D, ensure best-in-class cybersecurity practices, and help guide Emerson's environmental sustainability goals and programs. Gonçalves and McKelvey will both serve on this Committee.
About Leticia Gonçalves
Leticia Gonçalves is the President, Global Foods for Archer Daniels Midland Company (ADM) and a member of the Company's Executive Council. At ADM, she oversees the Company's international portfolio of food ingredients and solutions. Prior to joining ADM, Gonçalves spent more than 20 years at Monsanto and three years at Bayer following its acquisition of Monsanto, with roles in digital solutions, commercial operations, international management and technology development. She is also a longtime advocate and driver of diversity and inclusion, participating in the Conference Board's Global Women's Leaders Council in Europe. In December 2022, Gonçalves was recognized by Bloomberg Línea as one of the 100 Most Influential Latinos around the world.
She is a member of the Board of Directors of Future Meat, a leading cultured meat biotechnology Company. Gonçalves holds a bachelor's degree in chemical engineering from Universidade de São Paulo, Brazil and an executive MBA from the Katz Graduate School of Business at the University of Pittsburgh.
About Jim McKelvey
Jim McKelvey is a successful entrepreneur who has founded several companies, including Block (formerly known as Square) and Invisibly, Inc., a technology startup that is revolutionizing how consumers derive value from personal data and access premium content online. McKelvey is also a co-founder of Fintop Capital, a venture capital firm focused on financial technologies.
McKelvey is a member of the Board of Directors of Block, a trustee of Washington University, and Founder and Chairman of LaunchCode. McKelvey is also Chair of the Federal Reserve Bank of St. Louis. He holds bachelor's degrees in computer science and economics from Washington University in St. Louis.
EMR Analysis
More information on Emerson: See the full profile on EMR Executive Services
More information on James S. Turley (Chair of the Board of Directorsr, Emerson): See the full profile on EMR Executive Services
More information on Leticia Gonçalves (Member of the Board of Directors, Emerson): See the full profile on EMR Executive Services
More information on Jim McKelvey (Member of the Board of Directors, Emerson): See the full profile on EMR Executive Services
More information on Lal Karsanbhai (President and Chief Executive Officer, Emerson): See the full profile on EMR Executive Services
More information on Block Inc.: https://block.xyz/ + Block, Inc. is Square, Cash App, Spiral, TIDAL, TBD, and our foundational teams such as Counsel, Finance, and People that provide guidance at the corporate level. These are our building blocks, united by our shared purpose of economic empowerment. We're creating tools to help expand access to the economy.
Square helps sellers more easily run and grow their businesses with its integrated ecosystem of commerce solutions, business software, and banking services.
Cash App is focused on redefining the world's relationship with money by making it more relatable, instantly available, and universally accessible.
Spiral builds and funds free, open-source projects that advance the use of Bitcoin as a tool for economic empowerment.
TIDAL is a global platform for musicians and their fans that uses unique content, experiences, and services to bring fans closer to the artists they love and give artists the tools to succeed as entrepreneurs.
TBD is building an open developer platform to make it easier to access Bitcoin and other blockchain technologies without having to go through an institution.
Together, we're working to help our diverse audiences — sellers, individuals, artists, fans, developers, and all the people in between — overcome barriers to access the economy.
For the full year of 2022, total net revenue was $17.53 billion, down 1% year over year, and, excluding bitcoin revenue, revenue was $10.42 billion, up 36% year over year.
More information on LaunchCode: https://www.launchcode.org/ + LaunchCode is a nonprofit offering free tech education and job placement opportunities to bring new people from all backgrounds into the tech field and reshape the way employers think about hiring.
LaunchCode was founded in 2013 to help people with nontraditional backgrounds find fulfilling, upwardly-mobile careers, and to help companies find skilled, new tech talent from all backgrounds and walks of life.
More information on Invisibly: https://www.invisibly.com/ + Founded by Jim McKelvey, Co-founder of Block (formerly known as Square), and backed by Peter Thiel's Founders Fund, Invisibly is an early stage startup that is building a better way for people to access and pay for content.
While premium content traditionally is gated through paid subscriptions, Invisibly is creating a marketplace to open up a new way to get content from top publications — by passing through paywalls with the value of your data. People win by being able to access content on their terms and publishers win by having an ethical way to collect reader data and generate new revenue streams from audiences who never seem to subscribe.
More information on Fintop Capital: https://www.fintopcapital.com/ + FINTOP Capital is a venture capital firm focused on early-stage FinTech companies. With over $700 million in committed capital across five funds, FINTOP brings decades of FinTech founding and operating experience to the board room, partnering with innovative entrepreneurs to push the frontiers of the financial services sector.
Our targets have a proven product in the market, real revenues, and are helmed by veterans of the industries they're looking to shape. Our networks offer real benefits to our portfolio companies, and are a main source of our dealflow.
More information on Archer Daniels Midland Company (ADM): https://www.adm.com/ + We purchase, transport and transform crops, connecting farmers to consumers, touching millions of lives daily.
As one of the world's largest nutrition companies, ADM is a leader in both human and animal nutrition. We unlock the power of nature and transform crops into ingredients and solutions for foods, beverages and supplements for people all around the world, and we provide a complete range of solutions and services for livestock, aquaculture and pets.
More information on Monsanto (taken over by Bayer in 2018): https://www.bayer.com/en/agriculture  + At Bayer, we believe human ingenuity can shape the future of agriculture. For more than 150 years, we've used science and imagination to advance health and nutrition. And together, we can achieve so much more.
Bayer is a global enterprise with core competencies in the Life Science fields of health care and agriculture.
Bayer employees around the world work with great passion to find solutions to the fundamental challenges of a constantly growing and aging world population. Bayer is represented in 83 countries with a total of 101,369 employees (2022).