Danfoss – Danfoss expands its line of reliable high-quality burner components with new Bio100 pumps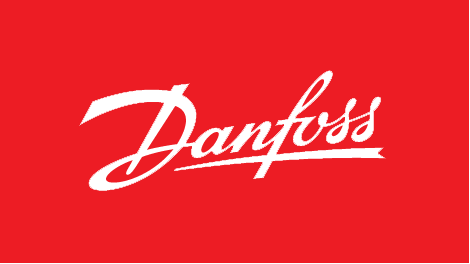 Transitioning to liquid low-carbon fuels is an important part of the CO2 decarbonization journey.
Many of these fuels, which are created from different types of raw materials, are already available and will contribute significantly to climate protection together with modern oil-fired condensing boilers.
Until now, the challenge has been getting biofuels to the boiler. With the release of our Bio30 pump last year, for the burner components industry, we played part with our portfolio of solutions, helping customers to decarbonize and lower the heating emissions.
This year, we have taken up the next step in developing further our Bio product portfolio, by making its pumps and nozzles 100% biofuel ready, so we can meet your exact needs
Bio100 pumps
Our new Bio100 pumps are designed for domestic and commercial applications for the OEM and the service markets.
Due to the harming effect of the high fatty acid content of the biofuels, copper-containing metals (e.g. solenoid valve and pressure regulation) should not get in direct contact with a higher than 10% content of biofuels.
By changing the materials of the components within our pumps, in relation to the different types of fuels – we ensure all product components are 100% bio compatible.
With the advantage of a mechanical shaft sealing on our products vs. other low-grated sealing types, we secure the highest quality for our bio pumps, and we undertake a responsible attitude towards eliminating the risk of oil leakage and product misfunction.
Features:
Compatible with heating oil up to 100% biodiesel (FAME and UCOME)
State-of-the art mechanical shaft sealing
No contact to copper-containing metals
100% capacity and performance tested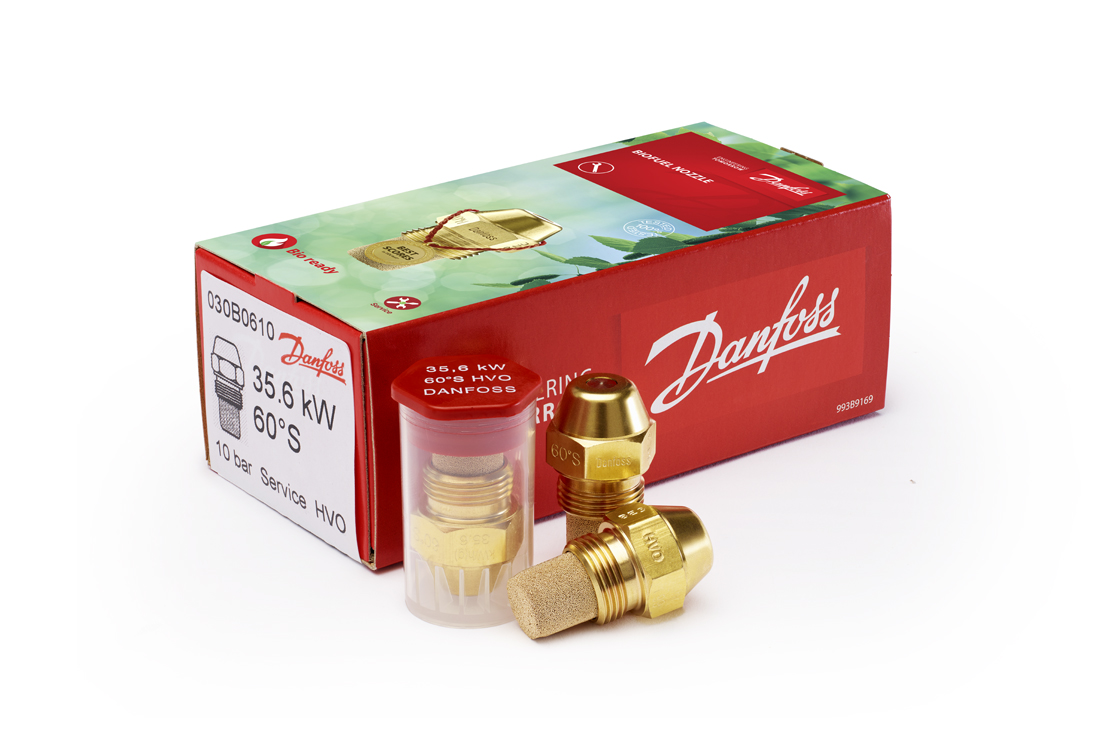 HVO nozzles
Oil nozzles type HVO are designed for domestic oil burners in the UK market. As to the construction and atomizing, the HVO nozzle is based on the same design as all types of Danfoss nozzles.
Features:
HVO biofuels or blends hereof
100% capacity and performance tested
kW/h marking (UK market)
Solving the corrosion challenge
Traditional pumps contain copper or copper-containing metals, for example brass. Independent research has shown that contact between parts made of brass and biofuels should be avoided. When biofuel contacts this type of nonferrous metal, it oxidizes and polymerizes. The fuel's acid content increases and it becomes more corrosive. The fuel will then react with these metal parts in the pump, which can adversely impact pump performance, cause leakage, or lead to the safety function (e.g., solenoid valve) failing.
Additionally, the combination of copper-containing parts and higher temperatures harms the biofuels, because of the internal circulation process. The fluid passes these parts several times, thereby reducing the biofuel's stability and causing the fuel to degrade. To prevent this from happening, manufacturers would have to replace the parts yearly or every second year.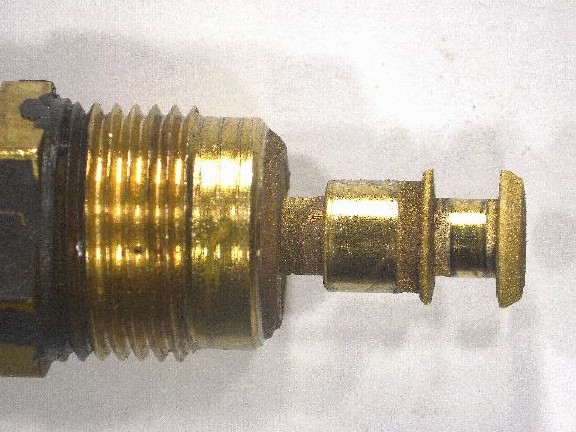 Ina Corneliussen, Product Manager, Burner Components, explains how the new biofuel ready pumps address this challenge. "We have been working with biofuels for over 15 years, and we have always prioritized safety. That's one of the reasons we've changed the brass components in our Bio100 pumps to make sure all product components are biofuel compatible. And our well-known mechanical shaft sealing secures the highest quality and helps eliminate the risk of oil leakage and product malfunction."
TUV and UL certification to work with biofuels
Danfoss has conducted extensive in-house and field testing to develop our bio product portfolio, working closely with customers and independent competence centers to ensure the components' compatibility with biofuels. After successful product testing, we acquired a TUV certification for Bio 30 pump back in 2021.
"Some of the largest OEMs are already using our Bio30 pumps and have approved them for their applications, and we can see that more of our existing customers are interested in switching to Bio30 pumps or even higher content of biofuels. France changed its regulations to only install Bio30 ready products in their boilers since July 1st 2022, but they are already planning to increase to much higher content and we are ready for that.", comments Stefan Spornberger, Senior Application and Development Manager, Burner Components. "We're pleased to support our customers decarbonization efforts by providing them with best-in-class solutions for transitioning to carbon-neutral energy sources."
Nozzles ready for the HVO market
The expanded portfolio of bio products also includes HVO nozzles, which have been adjusted and are now fully compatible for 100% biofuel use. These nozzles are designed for domestic oil burners in the UK and enable them to use hydrotreated vegetable oil (HVO) derived from used cooking oil or non-food vegetable oils.
Removing barriers to the net zero transition
By developing 100% biofuel ready components, Danfoss aims to support the transition to low-carbon liquid fuels.
"Over the past 75 years, Danfoss has built a reputation within the industry for designing and manufacturing high-quality, reliable products. And our customers can expect that same standard from our new line of bio products," says Ina Corneliussen.
EMR Analysis
More information on Danfoss: See the full profile on EMR Executive Services
More information on Kim Fausing (President and CEO, Danfoss): See the full profile on EMR Executive Services
More information on Stefan Spornberger (Senior Quality and Application Manager, Burner Components, Danfoss): See the full profile on EMR Executive Services
More information on Ina Corneliussen (Product Manager, Burner Components, Danfoss): See the full profile on EMR Executive Services
More information on Net Zero: https://www.iea.org/reports/net-zero-by-2050 + The number of countries announcing pledges to achieve net zero emissions over the coming decades continues to grow. But the pledges by governments to date – even if fully achieved – fall well short of what is required to bring global energy-related carbon dioxide emissions to net zero by 2050 and give the world an even chance of limiting the global temperature rise to 1.5 °C. This special report is the world's first comprehensive study of how to transition to a net zero energy system by 2050 while ensuring stable and affordable energy supplies, providing universal energy access, and enabling robust economic growth. It sets out a cost-effective and economically productive pathway, resulting in a clean, dynamic and resilient energy economy dominated by renewables like solar and wind instead of fossil fuels. The report also examines key uncertainties, such as the roles of bioenergy, carbon capture and behavioral changes in reaching net zero.
More information on Dr. Fatih Birol (Executive Director, International Energy Agency): https://www.iea.org/contributors/dr-fatih-birol
More information on TÜV: https://www.tuv.com/world/en/ + TÜV Rheinland stands for safety and quality in virtually all areas of business and life. Founded almost 150 years ago, the company is one of the world's leading testing service providers with more than 20,600 employees and annual revenues of around 2 billion euros. TÜV Rheinland's highly qualified experts test technical systems and products around the world, support innovations in technology and business, train people in numerous professions and certify management systems according to international standards. In doing so, the independent experts generate trust in products as well as processes across global value-adding chains and the flow of commodities. Since 2006, TÜV Rheinland has been a member of the United Nations Global Compact to promote sustainability and combat corruption.
More information on UL Solutions: https://www.ul.com/ + A global leader in applied safety science, UL Solutions transforms safety, security, and sustainability challenges into opportunities for customers in more than 100 countries. UL Solutions delivers testing, inspection and certification services, together with software products and advisory offerings, that support our customers' product innovation and business growth.
More information on UL Certification (Underwriter Laboratories): https://www.ul.com/ + As a global safety science leader, UL provides the expertise, insights and services necessary to solve critical business challenges. We help our customers achieve their safety, security and sustainability goals, meet quality and performance expectations, manage risk and achieve regulatory compliance.
In the course of our work we meet extraordinary people whose companies are having an extraordinary impact on the world and creating the future. UL's rigorous scientific processes, experience and solutions empower our customers to innovate fearlessly and drive positive change.
We never stop working for a safer world and our offerings continue to evolve with advancements in science and technology. We provide testing, inspection and certification (TIC), training, advisory and risk management services, decision-making tools and intelligence to help our customers, based in more than 100 countries, meet important business objectives.
All of our offerings have one connecting thread: trust. Confidence drives commerce, and trust in innovation is essential to market access, business success and better living. UL empowers trust.
To fulfill our mission, UL delivers business solutions and our nonprofit affiliate conducts independent research and shares scientific knowledge broadly.
More information on Jennifer Scanlon (President & CEO, UL Solutions): https://www.linkedin.com/in/j-scanlon/
EMR Additional Notes:
Carbon Dioxide (CO2):

Primary greenhouse gas emitted through human activities. Carbon dioxide enters the atmosphere through burning fossil fuels (coal, natural gas, and oil), solid waste, trees and other biological materials, and also as a result of certain chemical reactions (e.g., manufacture of cement). Carbon dioxide is removed from the atmosphere (or "sequestered") when it is absorbed by plants as part of the biological carbon cycle.

Decarbonization:

Reduction of carbon dioxide emissions through the use of low carbon power sources, achieving a lower output of greenhouse gasses into the atmosphere.
OEMs (Original Equipment Manufacturers):

OEM stands for original equipment manufacturer. In the business world, this means a company that makes a product to be sold by another company under its own name. For example, an OEM computer manufacturer might make computers for a brand like Dell or Lenovo, who then sell the products under their own brand names.
Nozzel:

Cylindrical or round spout at the end of a pipe, hose, or tube used to control a jet of gas or liquid.
A nozzle is a device through which the flow expands from high to low pressure to generate a high-speed jet.

HVO Nozzle:

The HVO nozzles are a recalibrated gas-oil type rather than a Kerosene-type nozzle

HVO (Hydrotreated Vegetable Oil):

Paraffinic bio-based liquid fuel originating from many kinds of vegetable oils, such as rapeseed, sunflower, soybean, and palm oil, as well as animal fats. It can be used in conventional diesel engines, pure or blended with fossil diesel (petrodiesel).
Biofuel:

Any fuel that is derived from biomass—that is, plant or algae material or animal waste. Since such feedstock material can be replenished readily, biofuel is considered to be a source of renewable energy, unlike fossil fuels such as petroleum, coal, and natural gas.
The two most common types of biofuels in use today are ethanol and biodiesel, both of which represent the first generation of biofuel technology.